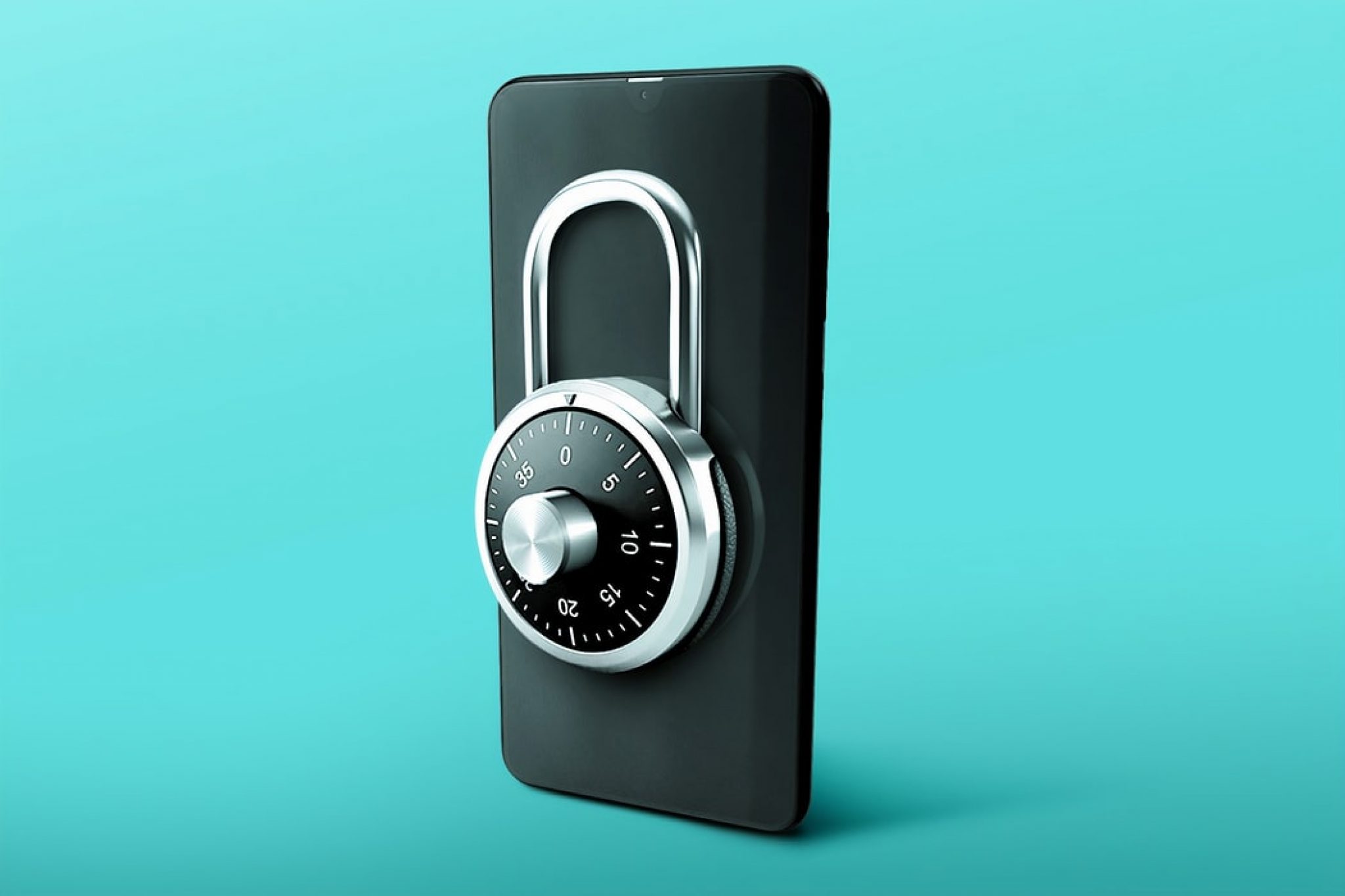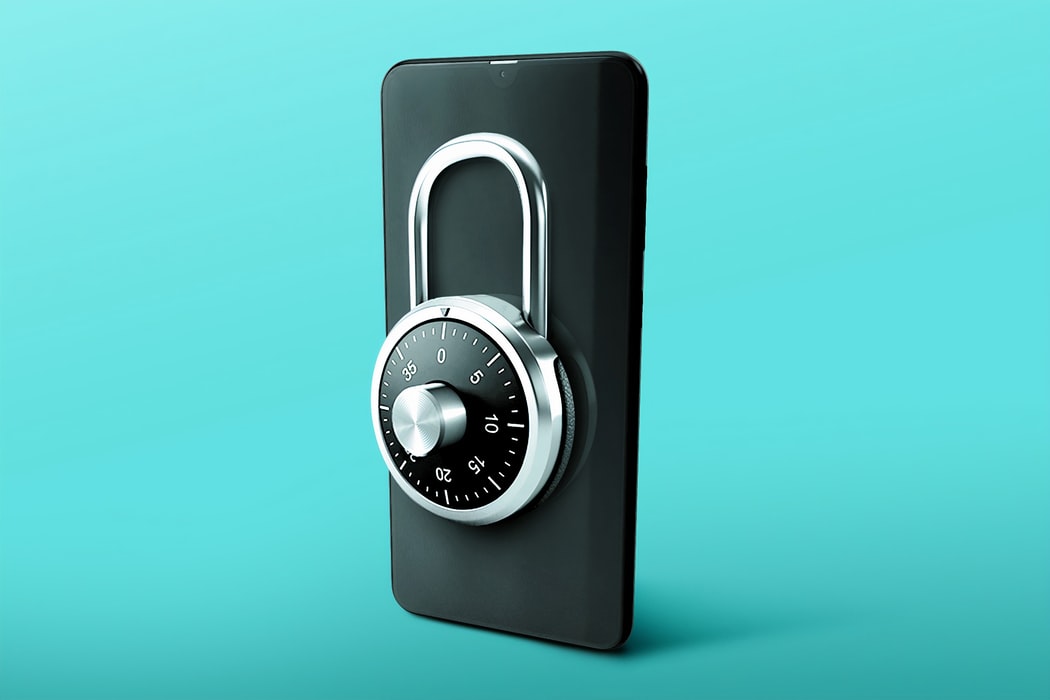 Lock Screen Application – It works like a widget on your Android device offering you a couple more ways to lock and unlock your phone or tablet. Some of the possible methods include unlocking device via a password, a PIN code, a gesture or a swipe on the touchscreen. Such lock screen apps do come with much more than just a screen lock. You can choose to get other information too including date and time, weather updates, message and mail notifications, to-dos, and much more on your locked screen with the help of a lock screen widget.
This is an excellent choice to make if you want to make your smartphone's lock screen look appealing. Read more below about our hand-picked lock screen apps for lock screen, wallpapers, widgets, and screen replacement.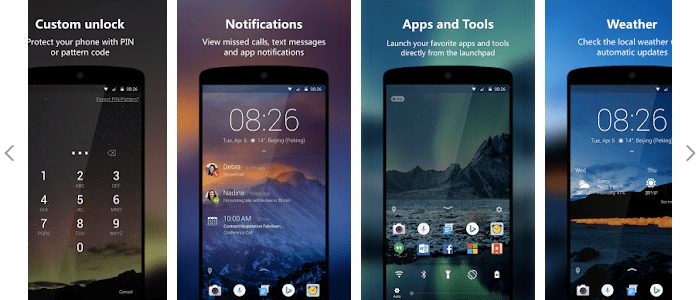 Next Lock screen app is offered by Microsoft corporations on the Play Store. Specially made to personalize an Android device, this app has everything that you would have expected from a screen lock replacement app. With Next Lock, you can be carefree of productivity and functionality in addition to the security of your Android device. Other than the pattern and PIN-based unlocking, this app supports fingerprint unlocking of your device provided your device reads fingerprints. On your device, it feeds your important information such as missed call alerts, and message notifications. Additionally, you get their inbuilt app launcher, quick access to Wi-Fi, Camera, Bluetooth, torch, and calendar. The integrated music app supports popular services such as Pandora, and Spotify.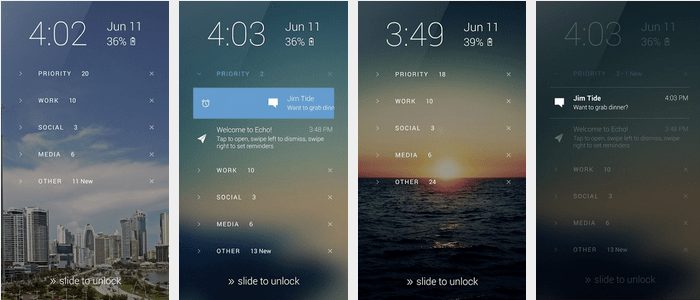 Much similar to every other lock screen app, Echo Notification fits the job. It also lets you manage and view notifications easily across different apps on your Android device. It lets you classify your notifications across categories including work, priorities, work, social, media, and others. You can customize these categories by marking your apps in such a manner. Whenever there is a new notification, it will be moved to the classified category of applications as instructed by you. All you have to do is click on the lock screen to see what notification you have received. If it is a mail or a tweet classified by you as important, click on that category and go through the notifications under the drop-down menu.
Read More: Virtual Girlfriend Apps for Android Devices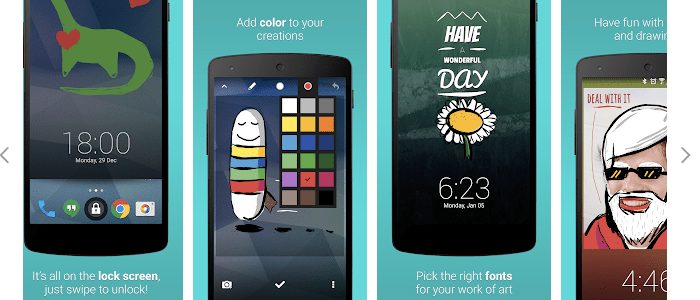 I love this app because of its interactive features. LokLok replaces the lock screen of your Android device with a shared white screen/ board. This shared board keeps syncing across the group or the network you are a part of or you've created with this app. You can create a group with your friends using this app and can make your lock screens interesting by leaving notes, photos, and drawings. If a person leaves a note on their lock screen, it will automatically appear on others' screen too. This shared syncing makes it more than just a screen locking app. Though it has some free stickers, you can choose to buy more via in-app purchase if you feel it needful.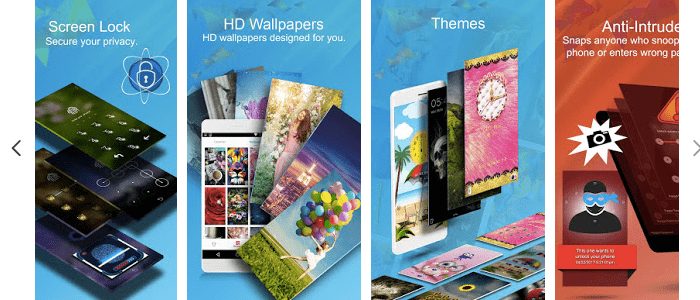 CM Locker is a free application which you can use on your Android devices. This is a highly recommended app as it not only protects the device by locking the touchscreen, it also allows you to lock installed apps on your Android device. It helps your lock your photos, messages, email, videos, and much more. Since our concern is Screen Lock, you can choose to lock your device via a number of ways such as PIN code, password, pattern, swipe-lock, and fingerprints. Fingerprints will only be read if your device reads biometrics. Moreover, you can check notifications on different apps without unlocking your screen, and take intruder selfies when someone tries to snoop in your smartphone. This is an excellent replacement for your lock screen.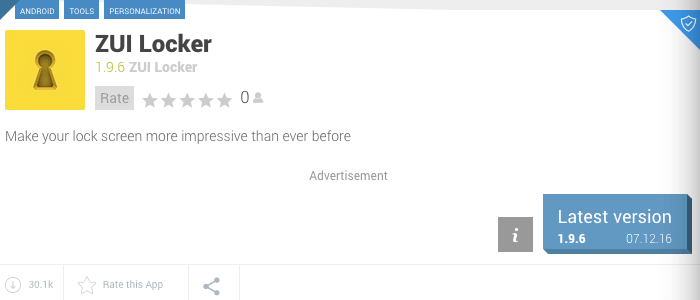 ZUI Locker is a great Android tool for personalization of your smartphone and tablets' lock screen. It is an unbeatable replacement for your lock screen as it scores an impressive rating of 4.7 on Google Play Store by its users. Use across several themes and layout styles, pick your favorite apps to the lock screen so you don't have to unlock your device whenever there is a notification. It protects your phone and tablet using methods such as code-unlocking, passcode, PIN unlocking, and gesture-based unlocking. What more you can have with this screen lock app is weather widget, flashlight, selfies, and Ram booster while your phone screen stays locked.
Read More: Ad Blocker Apps for Android Phones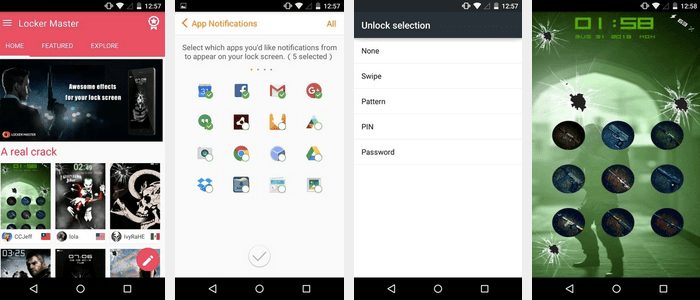 An Android user can himself create lock screens with the help of Lock Master. Customize yourself or use a default template among dozens available in the library of Locker Master, it is all up to you. You may find it weird that it does not allow you to use a picture as a wallpaper on your lock screen however it lets you make use of several editing tools to make a personalized lock screen for your Android device. Within the app library, you can choose to download other lock screens too as other users keep sharing their created screens in the app community. The lock screen displays missed call and message alerts. This is a great customization app which is a great help in getting a new feel on your Android phone.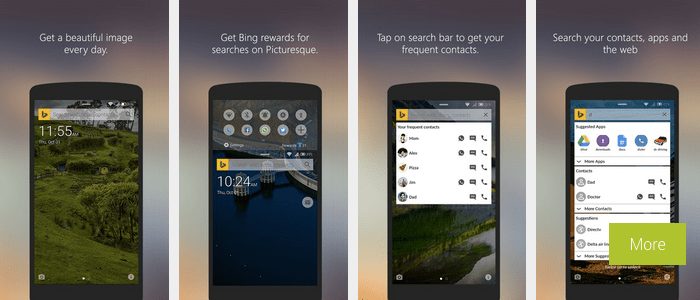 Microsoft powered Picturesque Lock Screen is an excellent lock screen app which is packed with great features and functionality. With this lock screen app, you get a weather widget along with a dedicated search utility. You get to read the latest news, access your favorite apps, see time, notifications of messages, calls, and weather updates on your Android smartphone's lock screen. The camera is also just a left swipe away when your device is locked. About wallpapers, choose a file of your choice or set it to automatic to see a new lock screen every day. Picturesque Lock Screen allows you to unlock your device via pattern, PIN, and password methods.
Read More: Free Music Downloader Apps for Android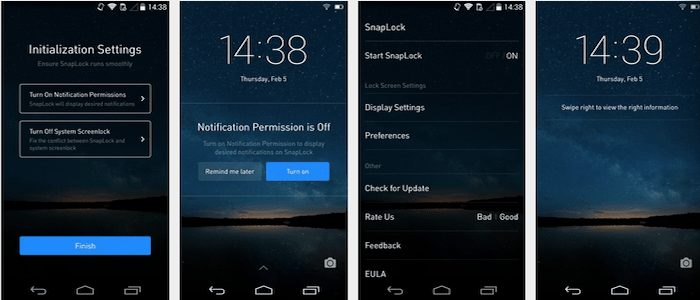 SnapLock is a lock screen app from Snaptube. It is a creative app and works as a replacement for your smartphone's lock screen. You can manage all your applications' shortcuts on your Android's lock screen efficiently with SnapLock. It provides a new wallpaper every day plus you can personalize your lock screen settings by modifying date and time arrangements, weather updates, adding 5 frequently used apps to the lock screen, and customized notification popup when you plug-in the charger, etc. You can also create an extra layer of protection to your device so that no one gets too smart for handling your smartphone or tablet.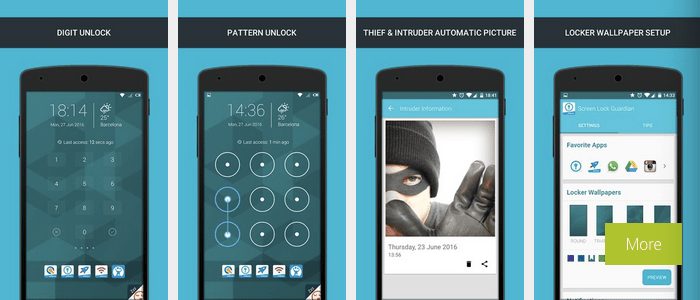 Screen Lock Guardian is for you if you're pretty much into securing your Android device. Whenever someone tries to breach-into your phone, it silently takes a selfie at that instant. This feature is necessary if you are a keeper of important information and pictures within your Android device. These selfies move to a discrete folder which gallery of your android phone or tablet won't show to the intruder. Set an unlocking pin, a strong password, or a pattern, then make a maximum limit of inputs to unlock the device, and that's all. More to this, you can add a maximum of 5 most used apps to the lock screen so as to save time.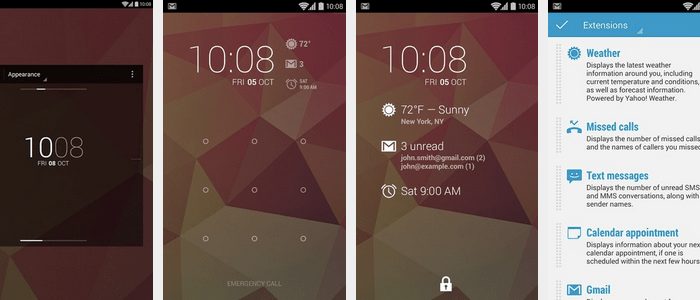 DashClock Widget is a lock screen app which also works as a clock widget for Android devices such as phones and tablets. With this app, a user gets weather updates, missed call, calendar appointments, and text message notifications, priority emails, and alarm notices on the lock screen. This app has a minimal interface and allows you to have every useful thing on your lock screen. All you need to do is add this widget to your lock screen. If you need a simple screen lock app with great utility features, try using DashClock Widget.
Closure: We have summed up all out handpicked screen lock replacement apps in this article. However, if you feel you know some better screen lock applications, feel free to share your feedback in the comments section.