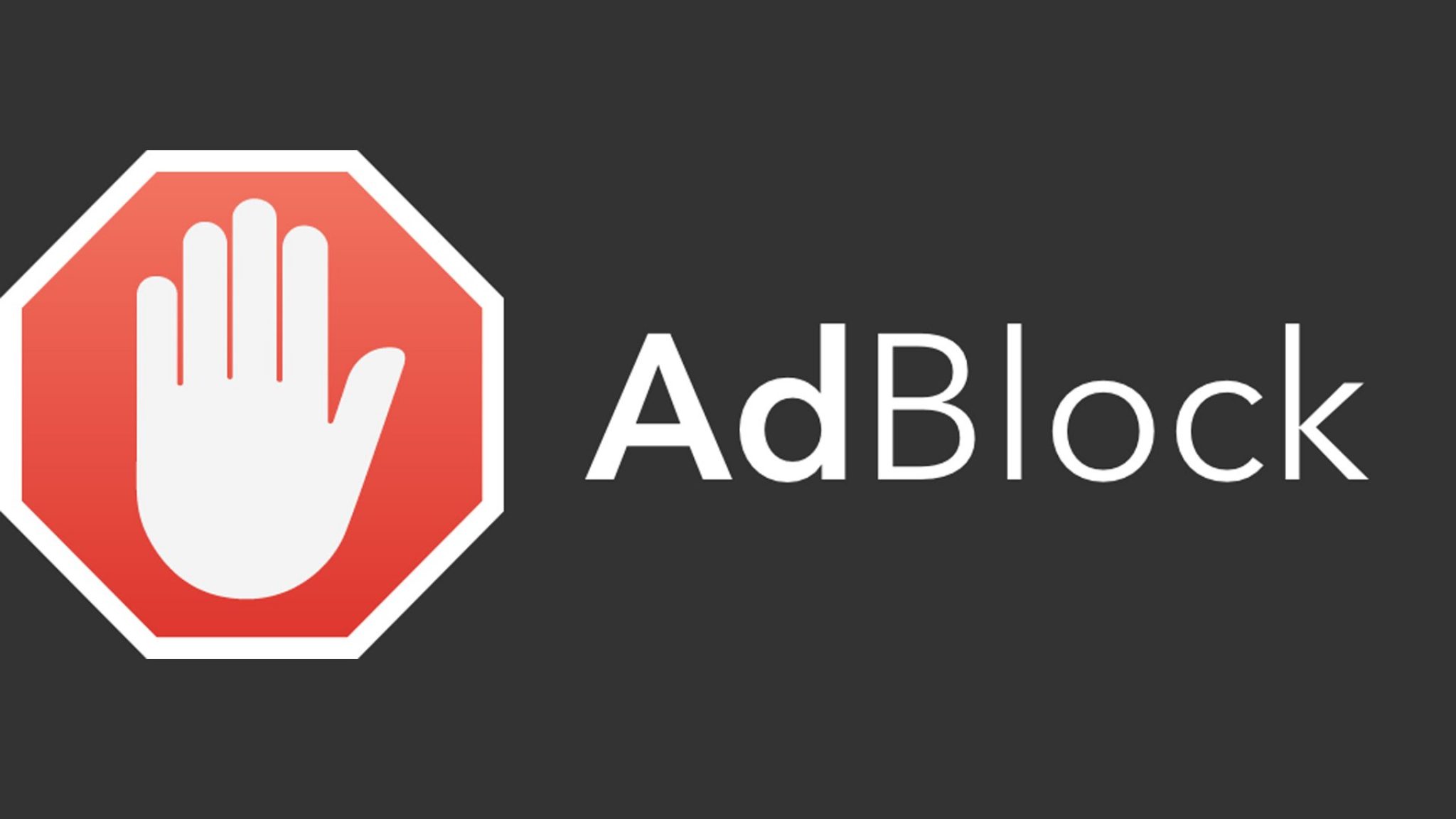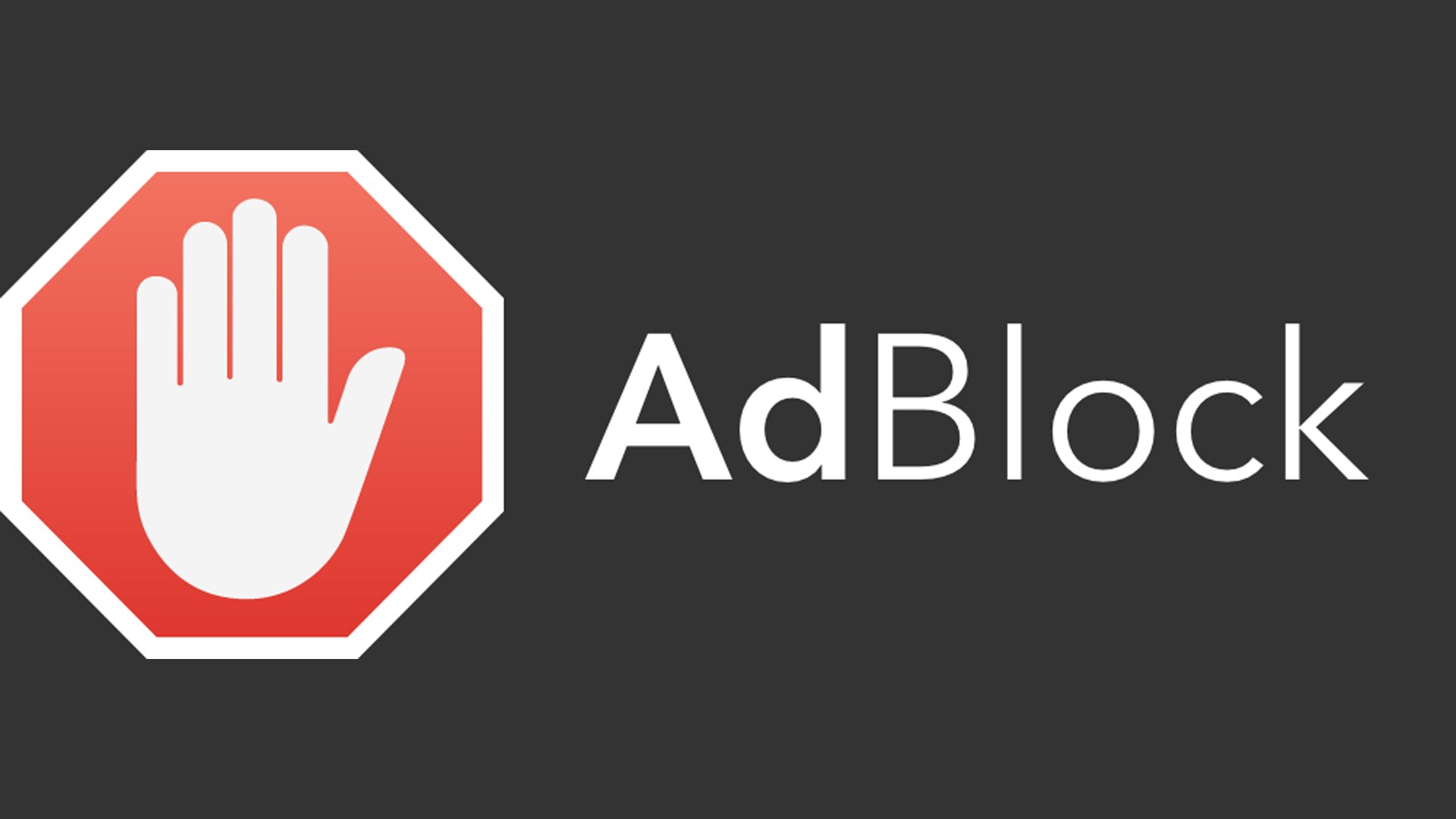 The advertisement is the most annoying thing you come across while enjoying the internet.
In this article, we will tell you how you can block ads on your Android smartphone and tablet to enjoy an uninterrupted experience on the internet, or also you can visit this site and find useful information pcguide.com.
No matter how hard you try, you can never escape advertisements as they pop up on their own while you use a website on your smartphone. Same is the case when you use the internet on your computer. These websites may be making a living through these ads but it is equally not safe to play with ads around.
Read here about the best Android ad-blocker applications that you can use to discontinue seeing unnecessary ads.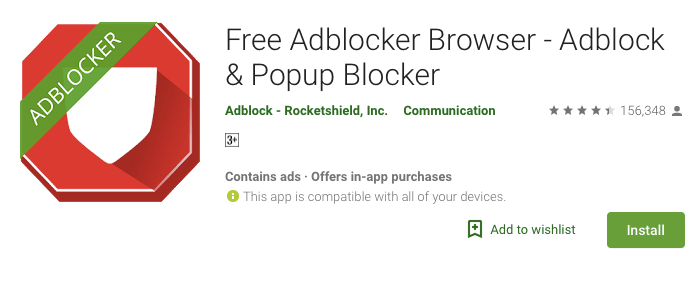 Free Adblocker Browser ensures an ad-free web experience and blocks all the needless advertisements and popups. With this browser, you not only block the ads but also get an unbroken browsing experience. It blocks banners, advertising videos, popups, cookies and everything else that a native website feeds you other than the requested content. It also protects your browser history from tracking and helps you save your phone's battery and internet data. This app is available free to download and you can make in-app purchases to avail additional features.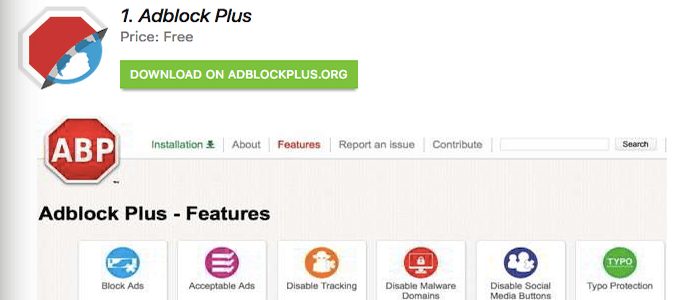 Ranked on number 2 in our list, Adblock Plus is enough to kill all the ad popups on your phone, browser, and desktop browser. Google Play Store has removed this app from their database but you can download it from the official website of Adblock Plus. Click here to download the APK file for your Android device. You can use this app being carefree as it is rated as one of the best and trusted ad blocker apps. Other than the Android environment, you can use this app on Firefox, Chrome, and Safari as a web browser extension to ditch all those unnecessary advertisements that annoy you while surfing the internet. For Firefox Android browser, Adblock Plus offers an official add-on which you can add from the add-on tools bar of the browser. You can be sure to give it a thought.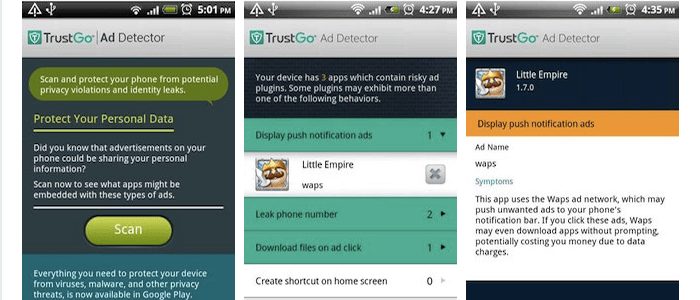 As its name says, TrustGo Ad Detector helps you make sure if a website is good to go with or should you ditch visiting it. It helps you filter the advertisements and popups fed through an app or a website on your Android to keep you shielded from tampering of your privacy and leaking of your personal data such as photos, messages, passwords, and other sensitive information. Even if you're less experienced with technology, you are good to go with TrustGo Ad Detector as it is simple to use, and helps you detects apps that put your privacy in jeopardy. It providing safeguarding from any malicious activity that an advertisement can cause you harm.
Read More: Music Downloader Apps for Android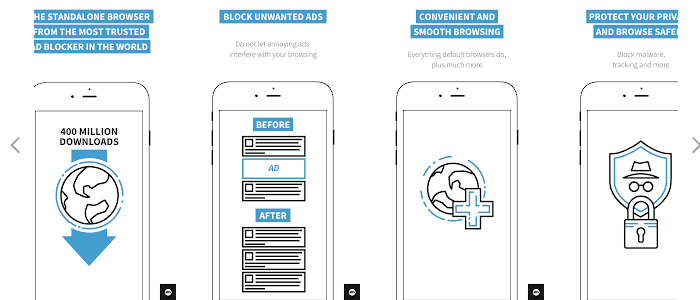 Adblock Browser for Android is an intuitive app which helps you control what you see. Works similarly to other competitors, it discounts all ads and popups from websites you visit. This browser is focused on privacy, security, and user control that ensures secure browsing, and enhanced privacy with no ad popups. Though it blocks advertisements itself, it also allows a user controls the number of ads to be blocked on a web page, and configure filters to make exceptions to the websites for blocking ads. Moreover, you can disable social media buttons, browser tracking, and domains feeding malware to your device.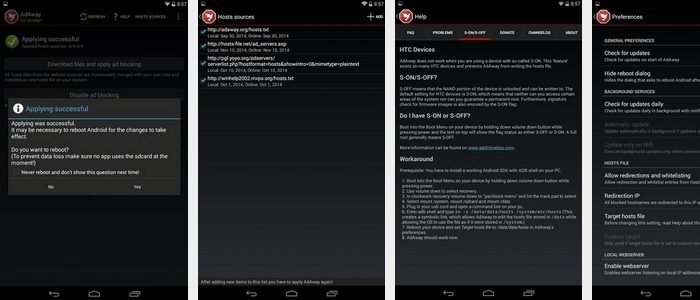 AdAway can be your option if you want a stronger antidote for dealing with advertisements and unwanted popups on your Android smartphone. AdAway is an application that uses the host's file that deviates the advertisements popping in your device. This feature is efficient enough to kill banner ads, popups, video ads, and all other kinds of ads we come across while playing games. If you want to steer AdAway your way, you are free to make use of whitelist and blacklists.
To download AdAway, visit F-Droid store. Though it is free to use, you may need instructions to root this app on your Android device as this app has open-source nature. This help is detailed on their official website.
Read More: Virtual Girlfriend Apps for Android Devices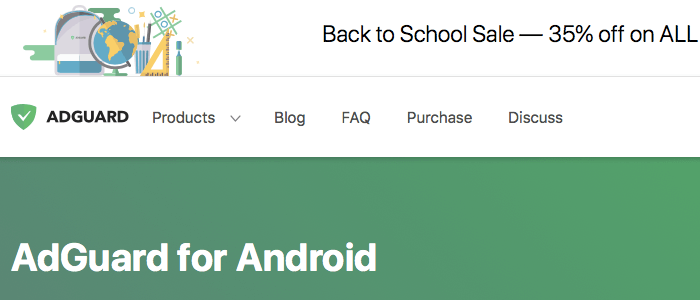 Adguard blocks every annoying stuff throughout the system be it a website on your browser, your favorite social media app, or the game which you enjoy playing on your Android device. With this app, you can be certain of a smooth and trouble-free browsing experience on your smartphone as it zaps out all the nasty stuff out of the browser and apps you use. What more it can do firewall security, and protection from phishing and malware. These features combined increases the speed of web pages. This app is not available in the Google Play Store as Google is not an upholder of blocking advertisements. Download it here.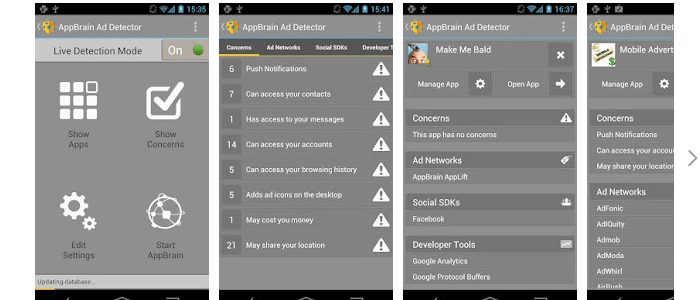 AppBrain Ad Detector app flushes out all the annoying ads and potential concerns. It detects issues including push notifications, adware, desktop icon spam, and suspicious apps. This app tells you if an app is trying to steal your information such as messages, accounts, and other private information that could leave you some cost. This great app also identifies social SDKs and developer tools which helps you keep up anything that can be shady and harmful to your personal data on your Android device. With AppBrain Ad Detector, you can detect and remove over 70 different aspects of an app that could tamper with your privacy and security. You can download this free from Google Play Store.