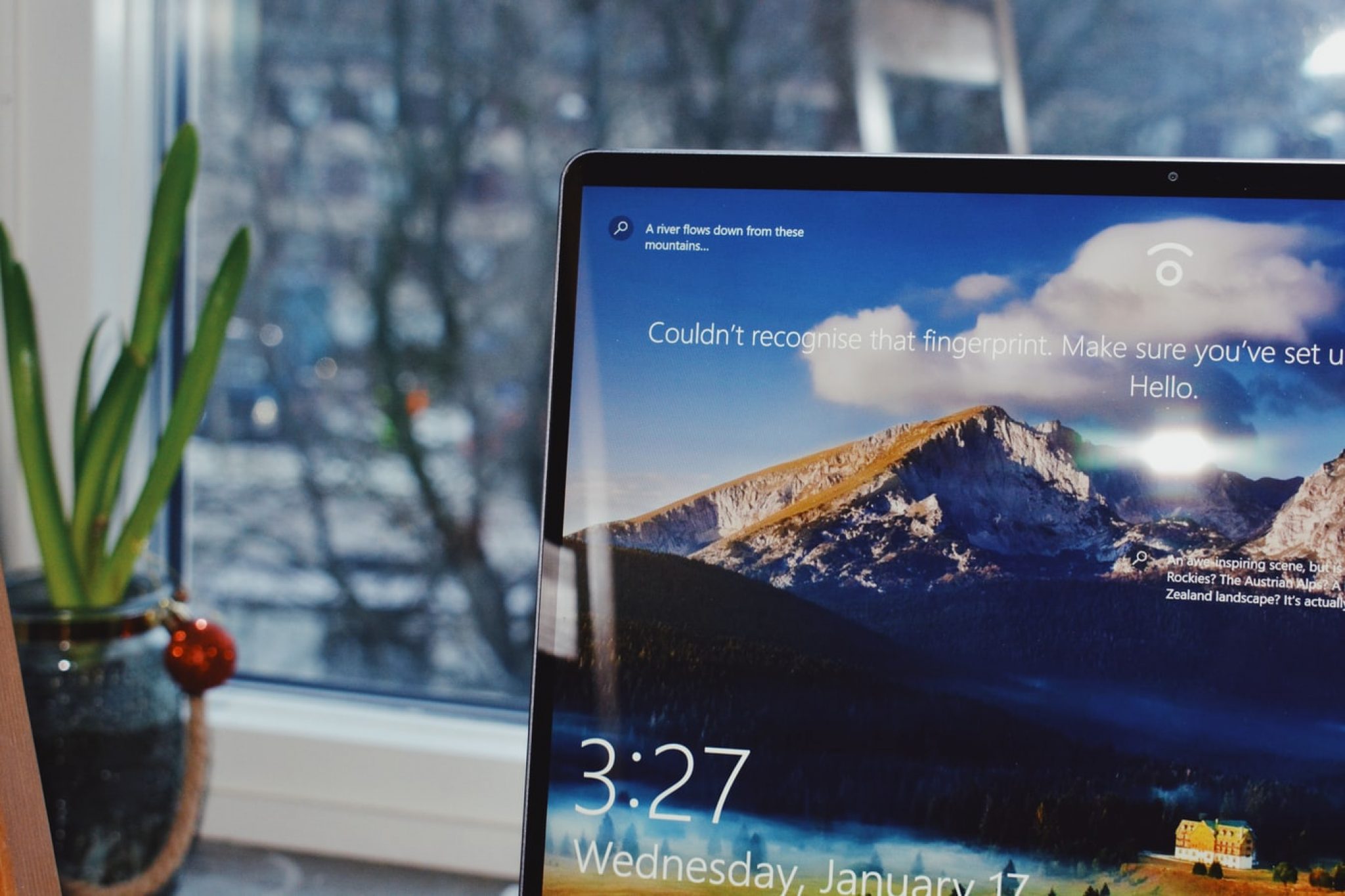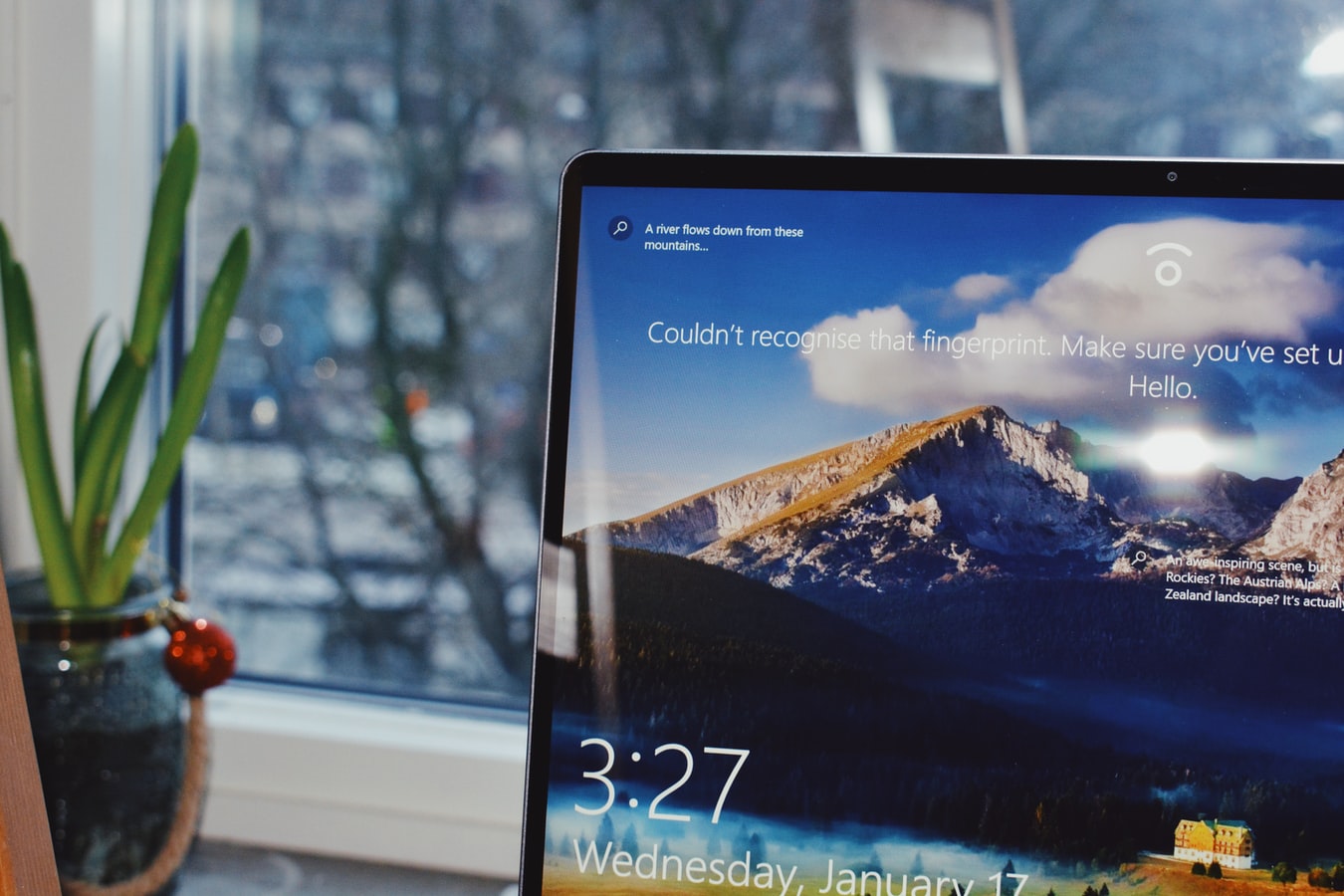 It has been ages since we are using Windows on our computers. We are very much aware of the Windows operating system as it is a most used and highly recommended operating system in the world. It has got tremendous themes and skins launched every year by its parent company Microsoft. The theme as we all know is nothing but the look or view of the display. The entire Windows view changes with the change of the theme or skin. Lately, changing the Windows theme often has become a trend and most of the users are making sure to update their Windows with new and latest themes and skins. Unlike wallpapers, which can only change the look of the display, the Windows themes give a complete brand new look to all the functionalities running on the machine.
If you are in a quest for the best Windows themes 2010, you are on the right page. We are here today especially to introduce you to the wide variety of Windows themes or skins 2018. In this article, you can find fresh stuff that most of you people have never seen before. For your easy identification and reference, we have also provided screenshots of the themes. These themes are exclusively available for Windows 10 OS. If you have Windows 10 installed in your computer and if you want to frequently change the theme of the Windows, then check out the latest Windows 10 themes or skins below.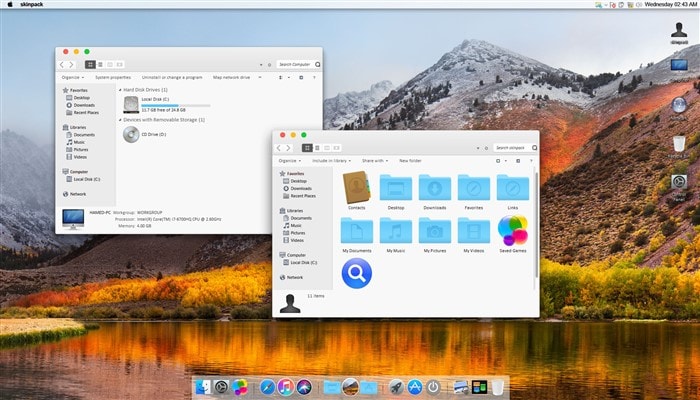 As the name reads, Mac OS X EI Capitan gives Windows 10 operating system the look as well as experience of Mac OS X. If you are obsessed with using MAC OS but have Windows installed in your computer, you can simply get this theme or skin for your Windows 10 OS to experience the MAC OS features. It is one of the top rated and highly used Windows 10 skins right now. Instead of investing on entire Apple computer set to experience the MAC OS, you can easily get this theme for your regular Windows OS and experience the MAC through it.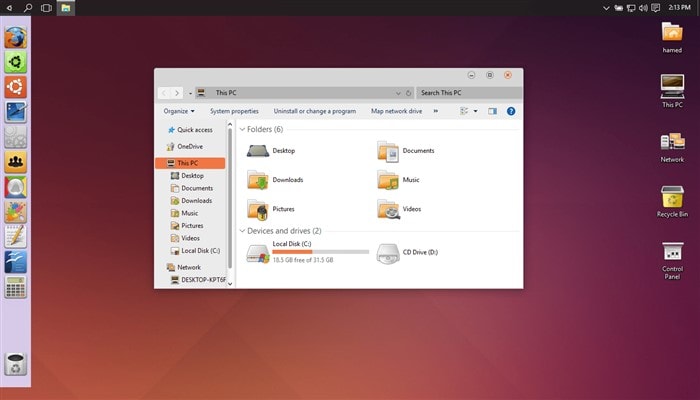 Ubuntu is an open source software operating system that is not well known to many. It is used in many software companies by professionals to develop programs. Again, as the name suggests, this Ubuntu SkinPack gives the experience of using the Ubuntu operating system on Windows OS. If you want to know the basic things about how the Ubuntu OS looks, using its theme on Windows 10 OS is the only best way.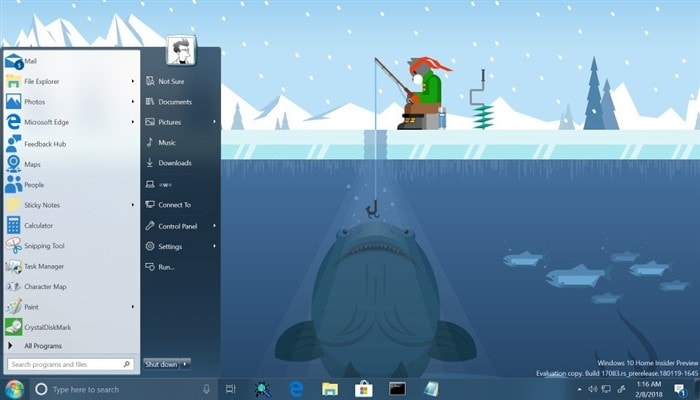 StartIsBack is yet another best Windows 10 themes we have. If you want to use the highly successful Windows 7 on your Windows 10 OS, this is the theme or skin you need to get in your computer. It goes without saying how beautiful Windows 7 OS is. So, if you feel like missing Windows 7 while you are on Windows 10, using the StartIsBack theme is the ideal thing to do. You will definitely have fun using Windows 7 theme on Windows 10. You will feel as if you are using multiple operating systems on your PC.
Read More: Beat Making Software for Windows/Mac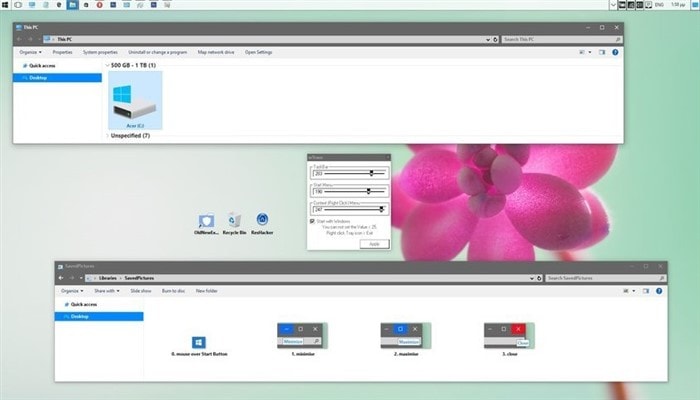 This Aero Glass theme designed for Windows 10 is another best skins in the list. You will experience the visual treat using this theme or skin for your Windows 10 OS. Just as the name reads, this skin gives a glassy look to the screen that looks total classy.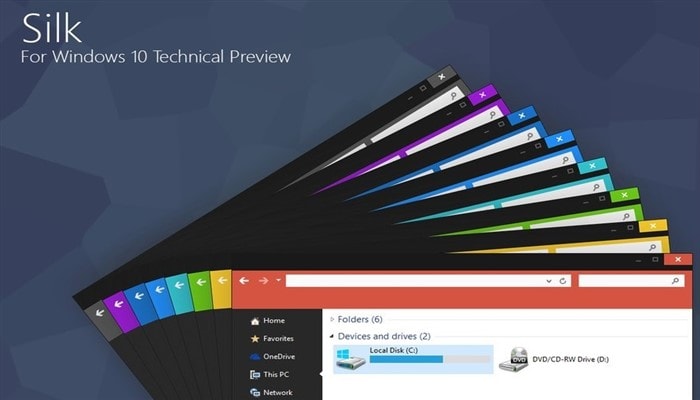 Silk is one of the 10 best Windows 10 themes. We would simply describe this theme as, 'as the name, so the look'. With this theme, you can simply give a notebook look to your screen. It is a user-friendly theme and will make you fall in love with it in first use itself. The best thing about this Silk theme is that you can change the color as per your liking.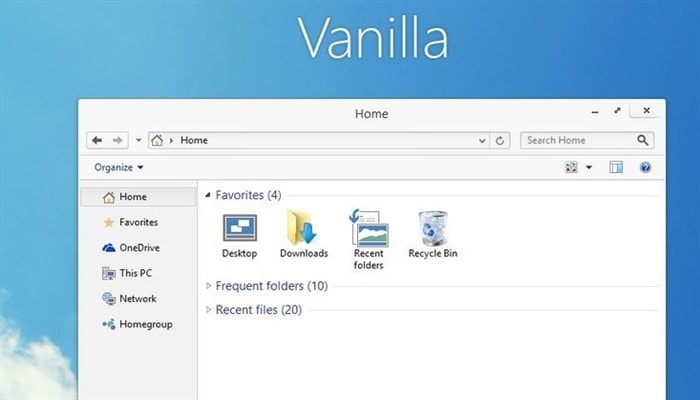 Vanilla is also a named Windows 10 skin in use. It is best known for its classy look. The unique thing about this theme is that it does not come with any sort of border. This theme works similar to online cloud services. If you want to try a borderless theme, this is the one for you.
Read More: Difference Between TF Card and microSD Card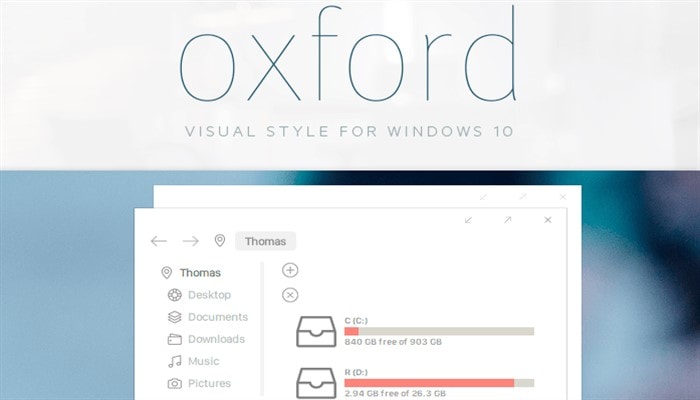 Oxford, as grand as the name sounds is one of the finest themes for Windows 10. Unlike other themes, this one does not come with tons of features. It is simple and has got easy to understand user interface. If you would like to enjoy the original look of Windows 10, this is the right theme you can go for.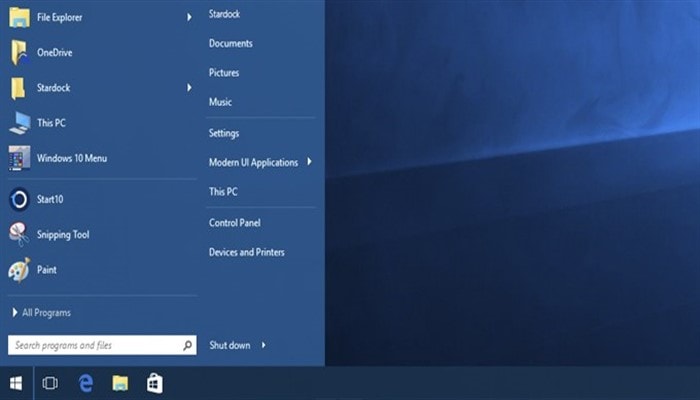 Stardock Start 10 is also a wonderful theme that can be used for Windows 10 OS. The screen looks complete and filled with this theme on. This theme is compatible with both desktop and laptop PCs.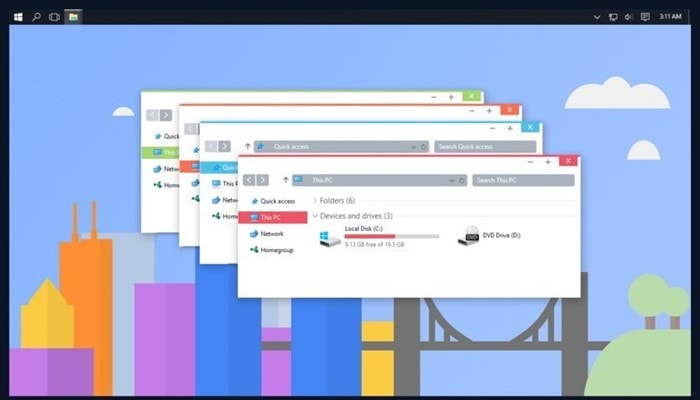 Flattastic is simple yet unique in its own way. Users who would like to experience the minimalistic look of Windows 10 can opt for this theme without the second thought. Users can enjoy the 8 versions of Flattastic Dark theme and Flattastic light theme by installing this particular theme in their PC.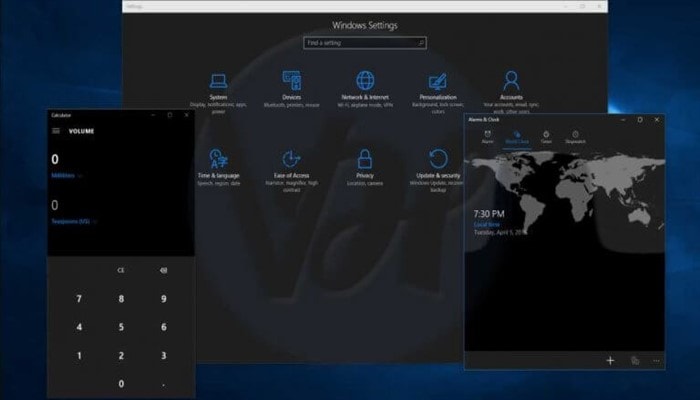 Diversityx Vx is yet another best Windows 10 skin that makes its name in our list of 10 best Windows 10 themes 2018. The interface of Diversityx Vx is something that users are quite familiar with. If you are one among them then make sure to give this theme a try by installing it into your PC. With this Windows 10 theme, users can experience the Diversityx Vx interface on the high end.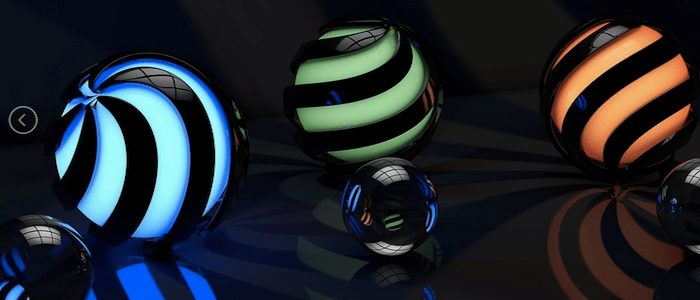 3D Windows Theme is a popular theme used by many technology enthusiasts with over hundreds of thousands of downloads. This theme is technology inspired and changes desktop's charisma that gives you a completely different feel. Needless to say, 3D Theme features high definition wallpapers in 3D graphics which looks artistic. This theme feels completely packed with features when it is put to use as it contains 17 different abstract wallpapers in high resolution. Most of these wallpapers look influenced by spheres and cubes. This theme is compatible with Windows 10, Windows 8/ 8.1, and Windows 7.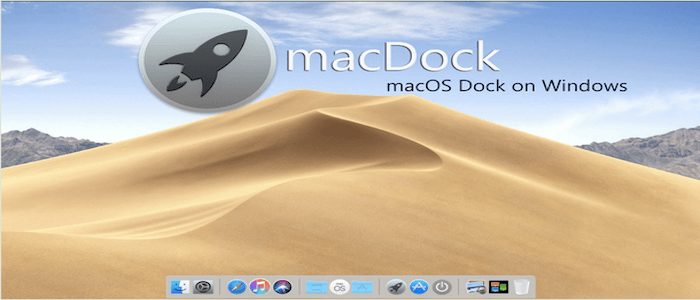 Isn't it amazing to get the feeling of using a Mac OS on your Windows 10 computer? The best thing to me about using a Mac system is its Dock where a user can easily access frequently-used applications. You can pin anything down to the Dock which you frequently use. This works the same way the Windows taskbar performs functions. With this theme, you can get your taskbar replaced with a Mac Dock which you can customize by adding applications of your choice. There's more with Mac Dock. You get three skins, a drag and drop interface and a few Mac apps ready to use with the theme. It lets you access Widget, Launchpad, Siri, Finder, and Expose. This is one cheap way to feel mac on your hands.
Conclusion
So, these are all those 10 best Windows 10 themes we talked about earlier. These skins will give you a feeling that you are actually using multiple operating systems with pretty different features on the same computer. Try out these simple skins and experience all-new Windows 10 OS.