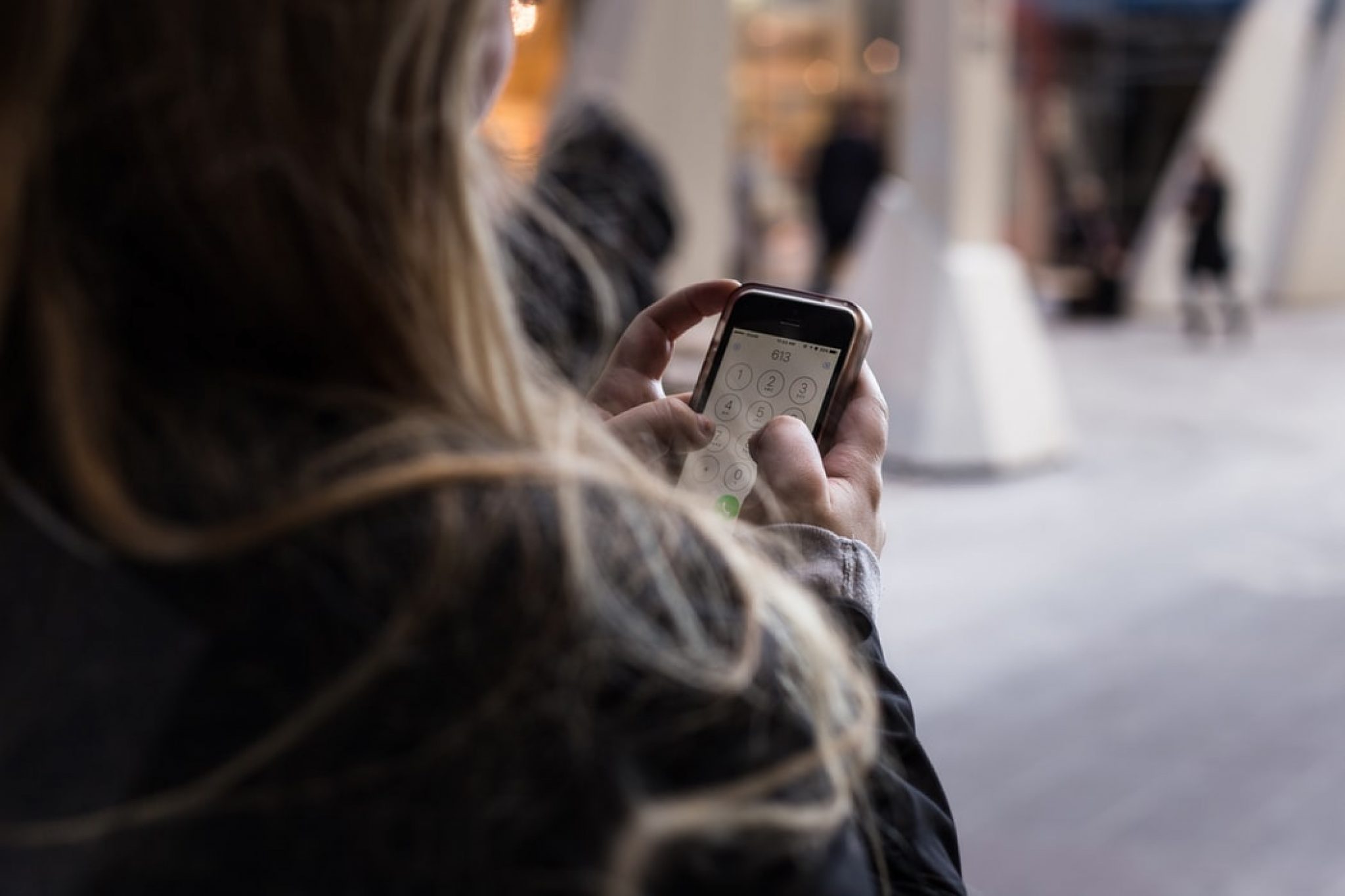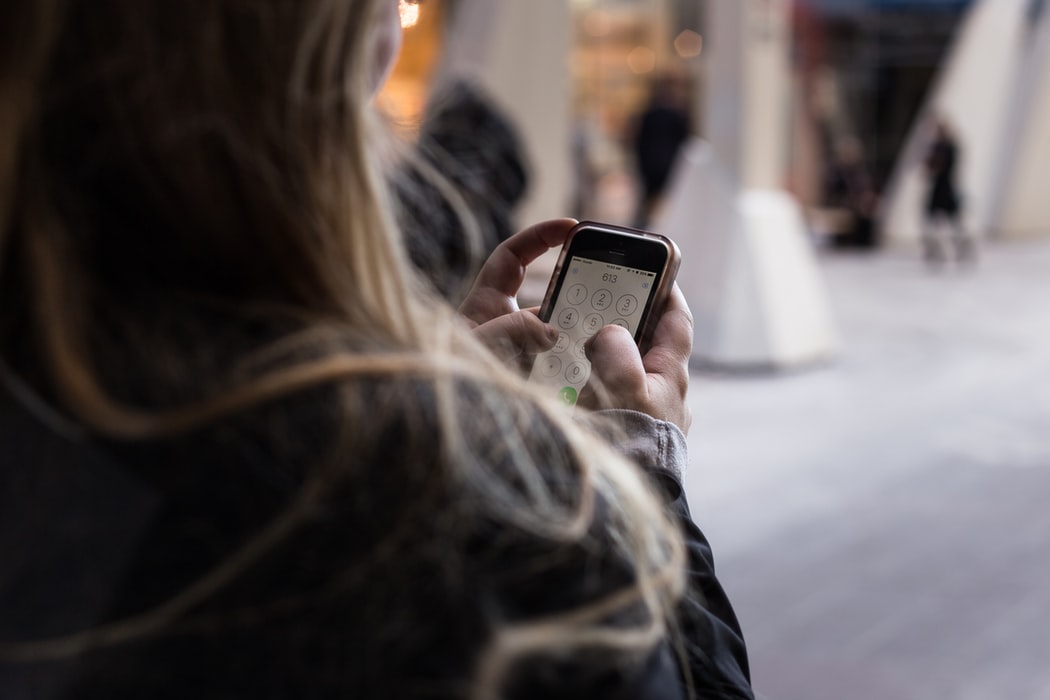 In advanced technology, several app developers have been focusing on bringing new apps for Android device users in order to enhance their ability to do various works with much ease. As of now, we have copious Android apps available on the Android app store i.e., Play Store. Despite having numerous apps, still, the developers are bringing new apps every now and then. We can see several apps releasing every month and likewise, plethora apps launched for the Android device platform.
Voice Changer is one of the unique apps designed by the developers specifically for Android users. In general, people love to make fun with their friends, colleagues and family members through prank calls. You try to change your voice manually and speak with the other person over the phone. With the evolution of the best Voice Changer apps, people need not have to struggle much in modifying their voice. These voice changer apps do that for you, folks.
Through these apps, you can easily fool any person with whom you want to share your funny moments at the end of the day. If you are not completely aware of such apps, we are here to help you through this post. In this post, we have come up with the best Voice Changer Apps for Android so that you can play funny pranks with your friends. Just spare little time to have a quick look over the best Voice Changer Android apps. Have a look!
Top 9 Voice Changer Apps for Android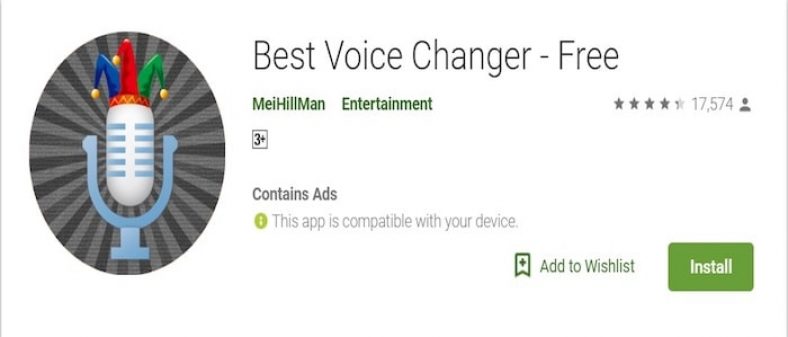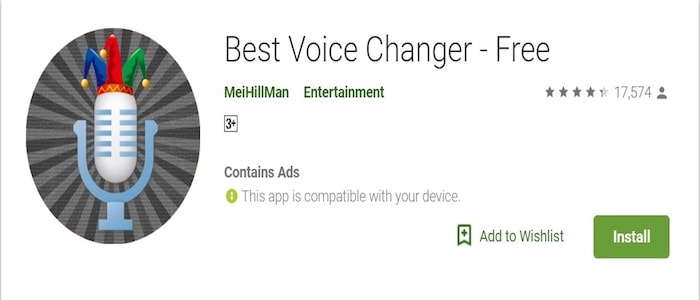 If you are exploring for the best app that could change your voice easily then, the Best Voice Changer app is the perfect pick. There are numerous benefits through this application. One can record a sound or choose some previous audio file to start your voice conversion. It is feasible to share your voice recordings through various social media platforms like Facebook, Twitter, Line, WhatsApp and more.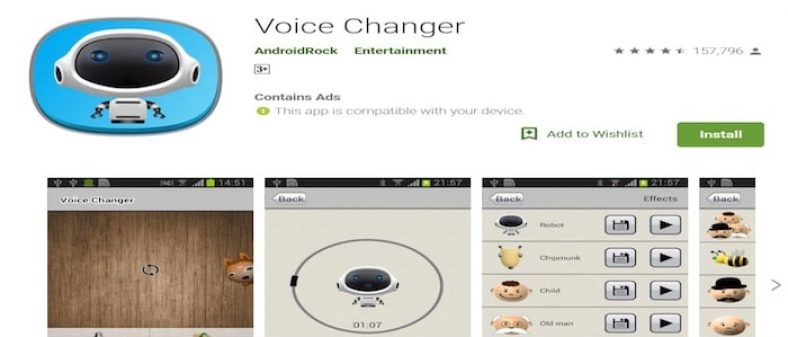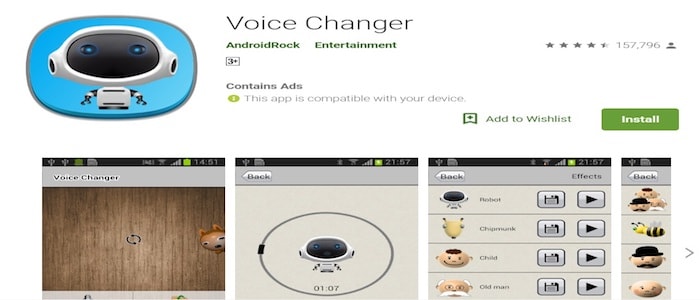 Voice Changer is another best voice changer app for Android users. In addition to changing your voice, you can even add magical effects to your audios. This is one of the best and easy to use Android apps. Voice Changer app creates funny and fantastic effects to your voice calls. Some of the best features include the ability to record audio and edit your saved audios. You can share the saved audio recordings with your friends through Bluetooth and other social networking platforms.
Read More: Best Hairstyle Apps for Android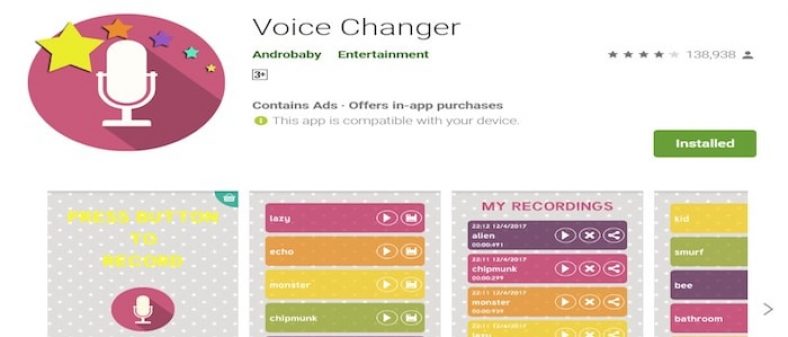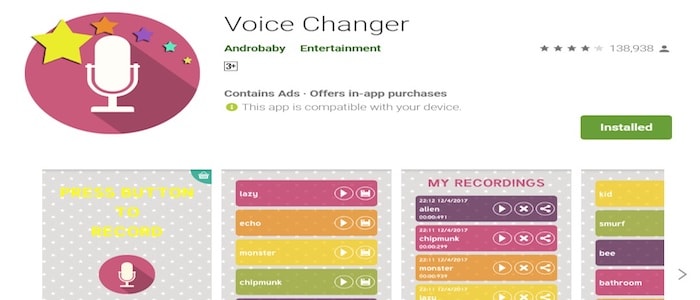 Androbaby has designed and developed the Voice Changer app for all Android users. Some of the interesting sound effects available in this app include a robot, telephone, wolf, old radio, normal, lazy and more. This app helps the users to share their modified voice with their beloved pals. You can save all your recordings and listen to them whenever you want.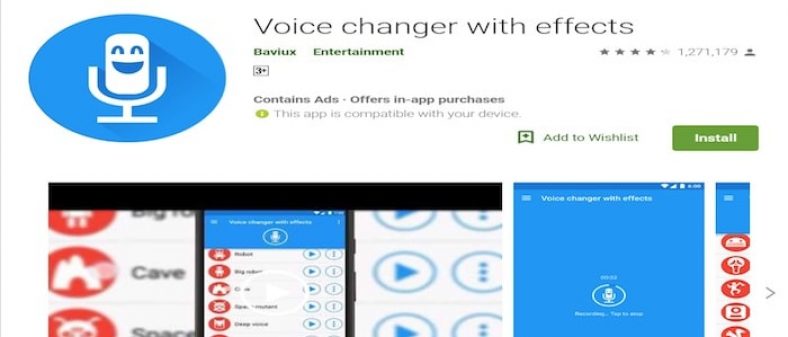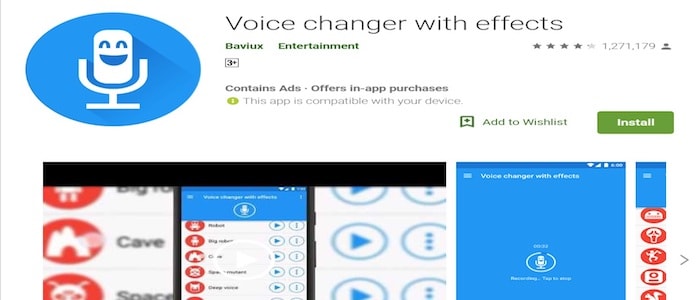 Voice changer with effects is another excellent application that lets you change your voice. More than 50 million users have downloaded this app on their Android device. It's the best voice changer app that adds much fun listening to your completely altered voice. You can record your voice, add effects and share them with others. There is a possibility to directly send your modified voices through WhatsApp messaging platform.
Read More: Youtube Video Download Apps for Android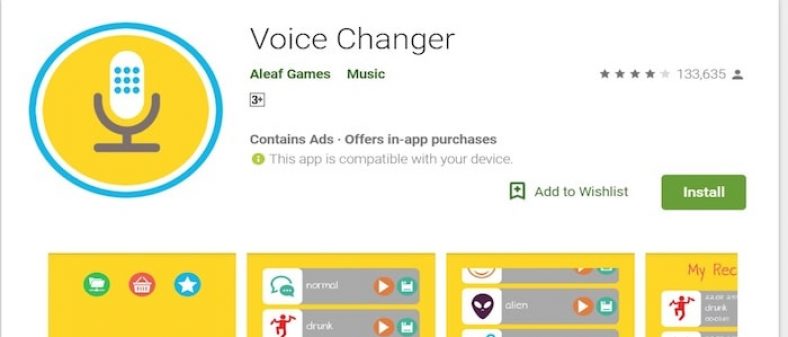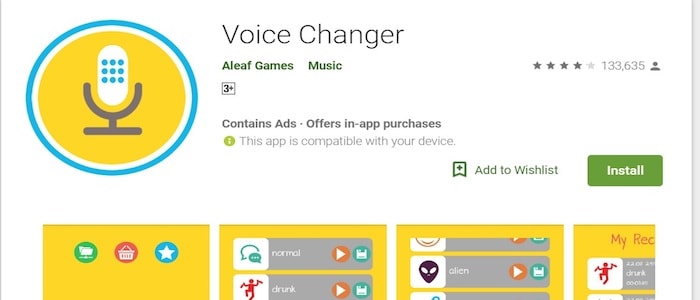 Aleaf developers have launched the Voice Changer app for Android users. You can find this app on the Play Store app store marketplace. Some of the interesting effects available on this app include Helium, dwarf, chorus, death, drunk, bathroom, underwater and more. You can view your previously recorded audio clips and play them anytime anywhere based on your choice.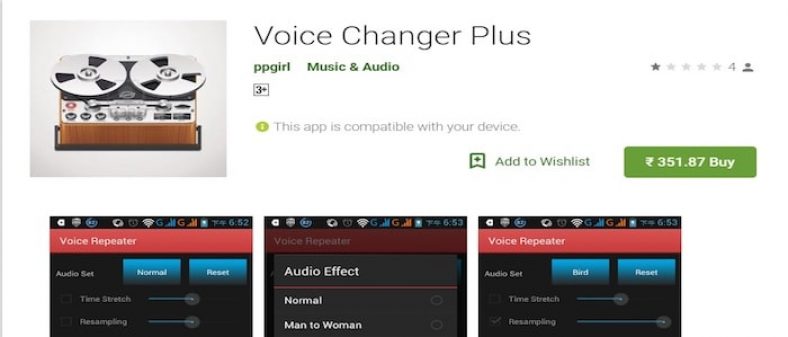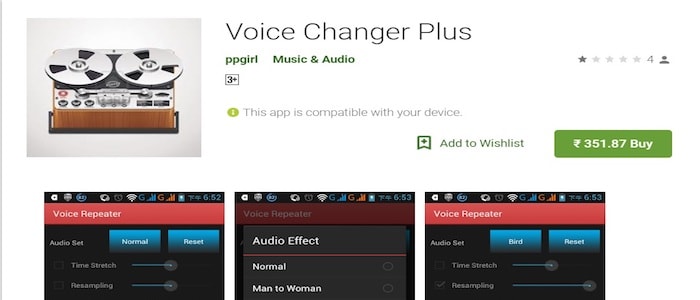 Voice Changer Plus is another best voice changer app for Android. Ppgirl is one of the popular developers who has designed and developed the Voice Changer Plus app. One can select a perfect effect from an extensive range of sound effects. Some of them include mosquito, scary place, DJ and more. On this app, you can find more than 55 voice effects. The users can import their voice recorded files and share them with others through social media.
Read More: Ad Blocker Apps for Android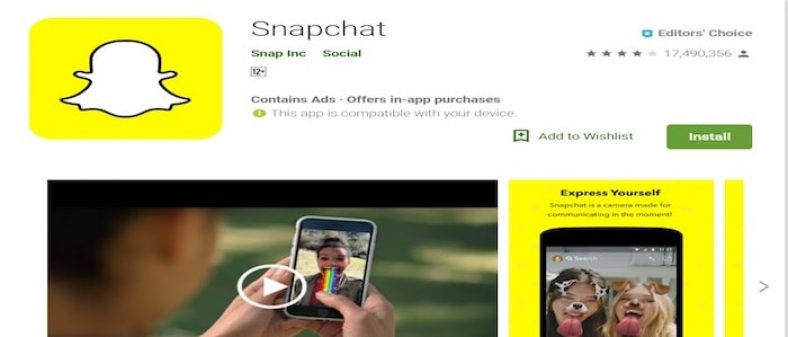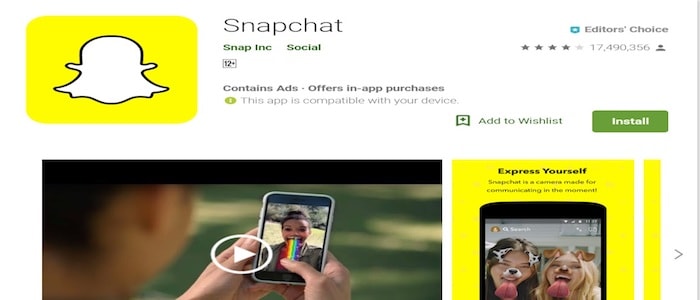 Snapchat is one of the widely used and popular apps available for all users. This is an excellent image messaging platform that enables users to easily change their voice. The iOS users can prefer this app for changing their voice and make pranks with others as it drains your battery within no time. Some of the best features of this app include the ease of changing the voice, appearance and more settings.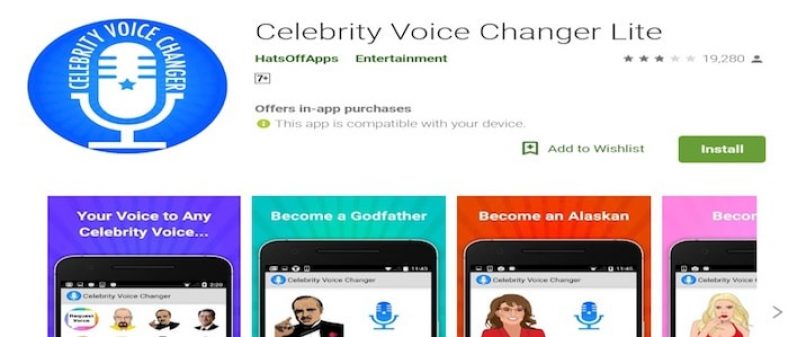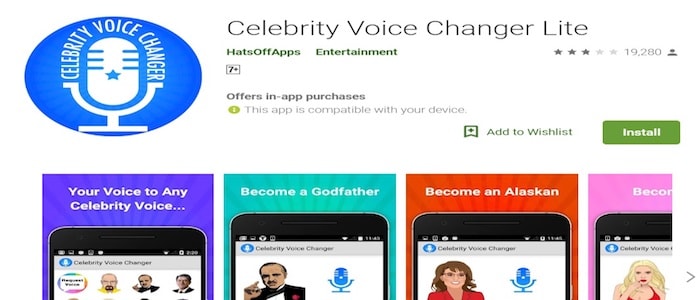 Celebrity Voice Changer Lite is an outstanding app for those who are seeking to make a prank call to their friends like a celebrity. In order to access this app, the users need to ensure that they have high-speed internet connectivity and a microphone on their device. Some of the interesting voice effects present on this app include Magneto, Hodor, Heisenberg and more. You can change your voice like any celebrity through this app.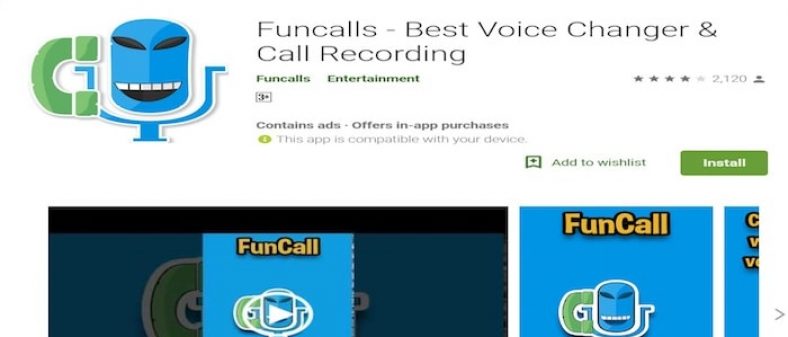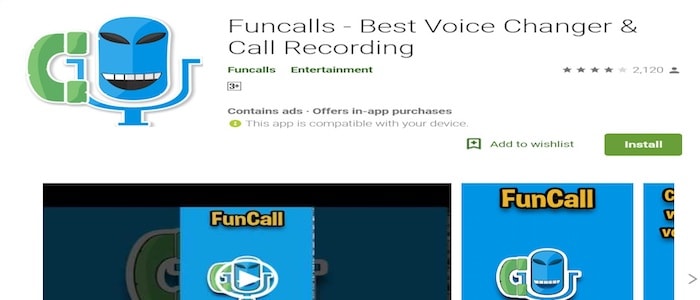 Funcalls is one of the Best Voice Changer apps for Android users. Through this app, you can easily prank your friends through a real phone conversation. You can instantly fool any person by altering your voice over a phone call. Some of the voices that are available on this app include man sound, scary sound, regular sound, a helium balloon and more.
Final Words
That's all! Here ends the list of the best voice changer apps for Android so that you can start making fun with your friends through a prank call. Have fun using these fun apps!