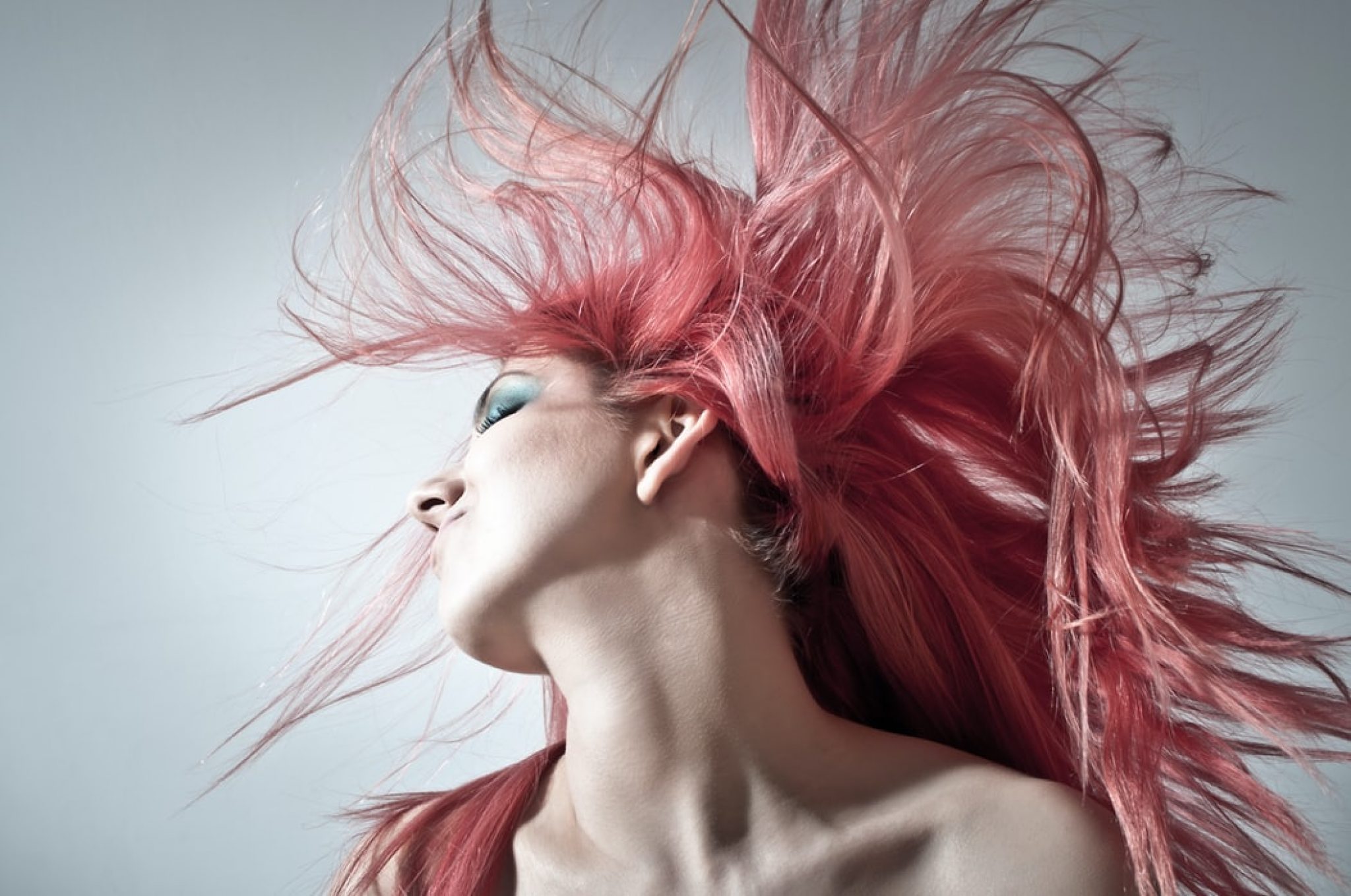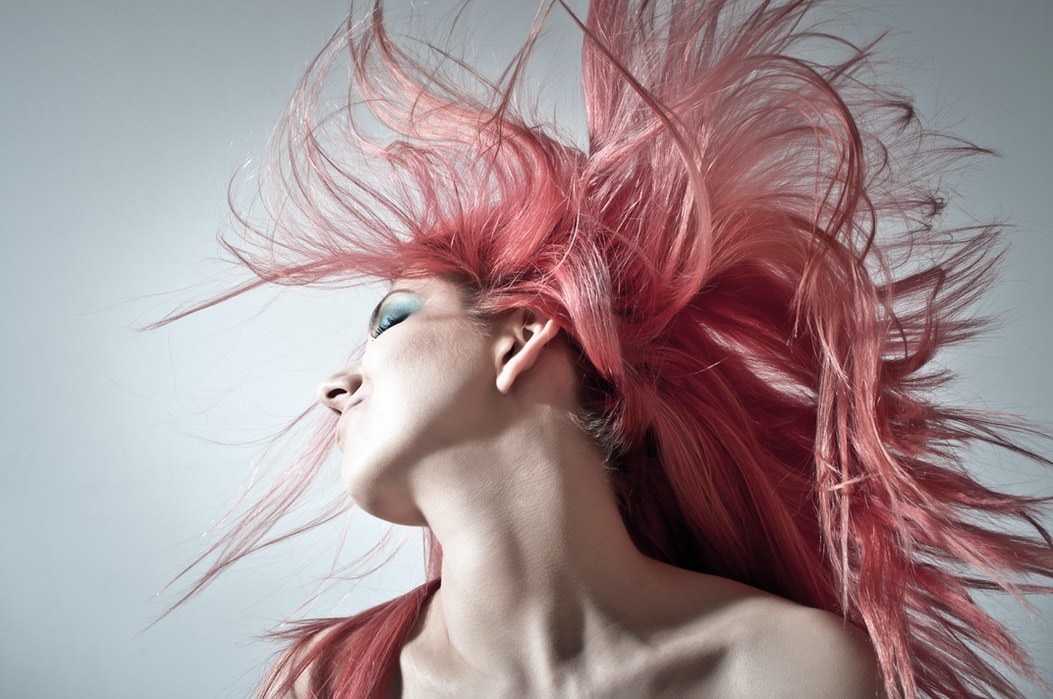 Are you finding it difficult in picking a right hairstyle that befits your face? Even after visiting a salon, it might be tough to choose the perfect hairstyle that suits your personality. If you are fed up with the routine style of your hair for a long time, you can try a new one. For those who are unaware of the topmost hairstyles, we are here to help you with this post. In this current era, technology has become highly advanced. One can even pick their favorite hairstyle right from their mobile phone.
Wondering whether it is possible or not? There are numerous hairstyle apps for both the men and women on different platforms. Some of the people fell in love with the hairstyle of celebrities and other fashion models. If you wish to get the same hairstyle for you then, these apps will help you in the best manner. You need not have to rush to a salon or a professional stylist. Just sit at your home and look at the best hairstyle app from your phone. In this post, we have compiled a list of the best hairstyle apps for men and women. Take a quick glance!
8 Best Hairstyle Apps for Android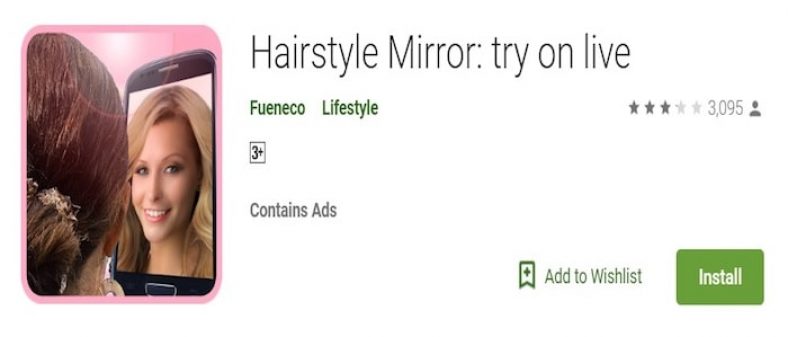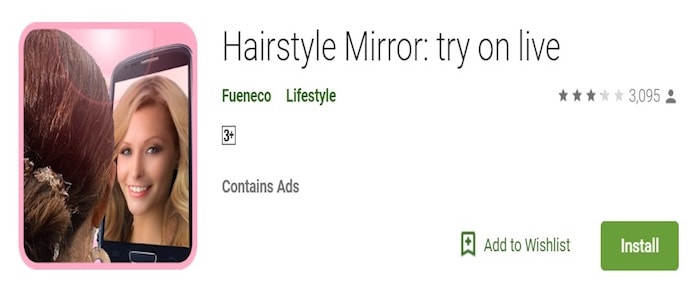 Hairstyle Mirror is one of the most popular hairstyle apps for both men and women. This app works in the real-time for all the folks who are extremely interested in fashion. Whenever you access this app, the device's camera will open wherein you can capture a selfie. New hairstyles will pop-up on the screen within a few seconds. On this app, you can find more than 100 hairstyles from which you can select your favorite style. There are numerous categories within the app that include long, short and medium. This app also enables the users to alter the color and size of the hairstyle that you have selected.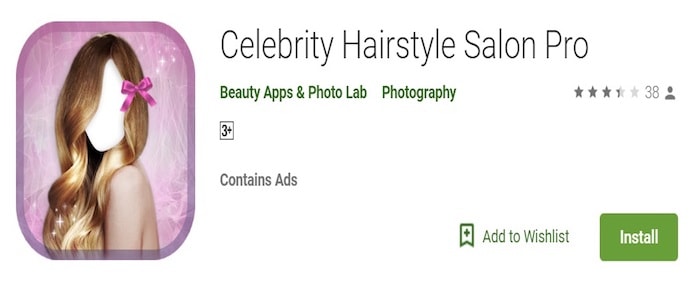 Celebrity Hairstyle Salon Pro is another best hairstyle application which is available for all the Android users. One can select the coolest hairstyle from the list of the best styles available on this app. With the help of this app, you can try a variety of hairstyles, hair colors, and haircuts. Based on your choice, you can try out long hair, short, wavy, curly, ombre, straight or wedding style of haircut. It offers plenty of features and options to the users through the Celebrity Hairstyle Salon pro app. One can stimulate about 20 virtual hairstyles on this application. The users can either select a photo from their gallery or capture a picture from the device camera. There is a possibility to share the new hairstyle with your friends through popular social media platforms such as Facebook, Instagram, Twitter and more.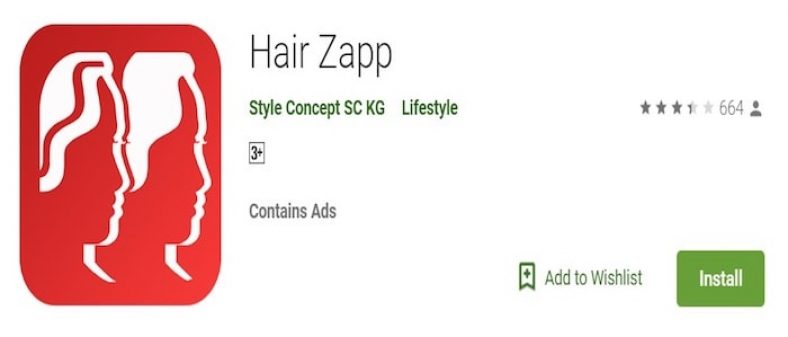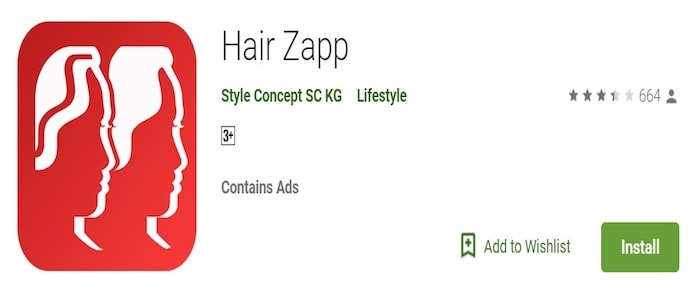 Hair Zapp is another best virtual hairstyle application that lets you select your favorite style that befits your face. You can try out new hairstyles and check whether it suits you or not. The Hair Zapp app helps you to find the right style that looks perfect on you. In order to use this app, you need to begin the Hair Zapp app and hit the camera button. You can place your desired hairstyle and capture a picture of yourself using the camera. The users can try out different hairstyles available on this app and pick an ideal one. The Hair Zapp app is also compatible with iOS and Android platforms.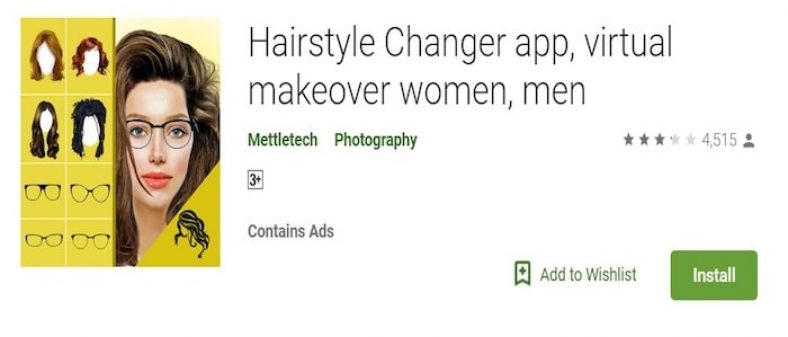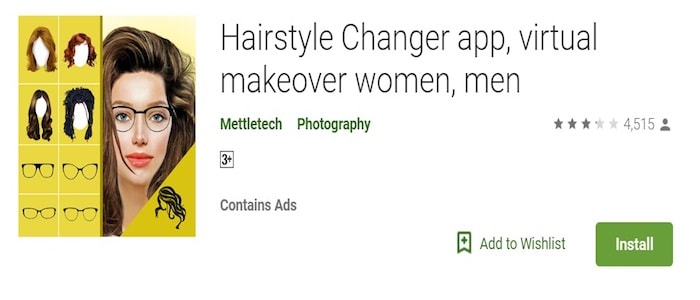 HairStyle Changer is a virtual makeover application for both men and women. This app enables the users to check which type of hairstyle makeover suits your face. The users can even change the hair color based on their choice. In this app, you can find more than 50 cute hairstyles for girls as well as the boys. Besides the hairstyle changing features, this app also provides various makeup items that include sunglasses, beard, mustache and more.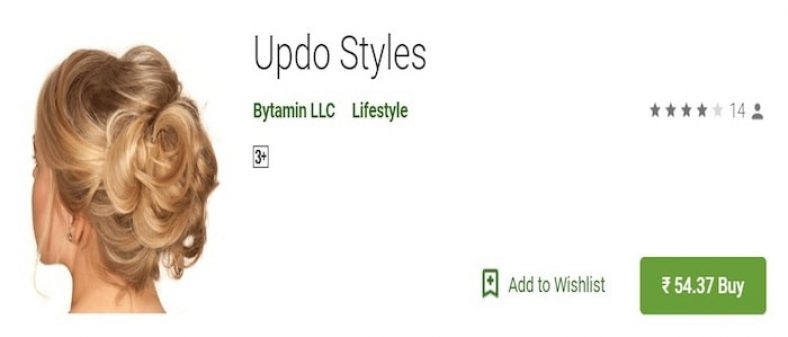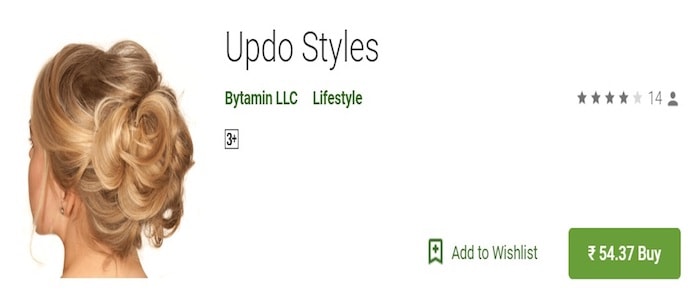 If you are exploring for new hairstyle ideas for a wedding or some other occasion then, check out the Updo Styles app. This app comes packed with high-quality photos of different hairstyles. One can explore through 80 exceptional hairstyles present in this app. Each hairstyle comes with different poses that range from the front, back and side views. After selecting the hairstyle, you can show the same to your hairstylist at a salon. Some of the categories present in this app include classic, trendy, flower girls, romantic and elegant, volumized and more.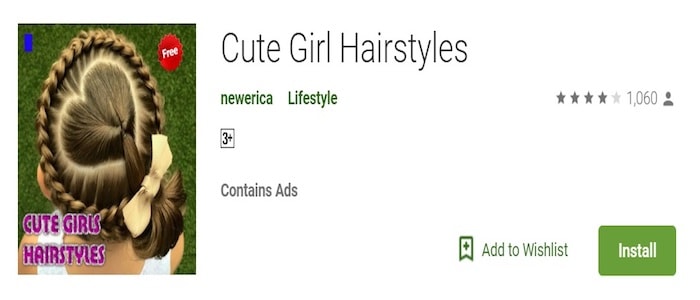 Cute Girls Hairstyles is another best hairstyle application that lets you select your preferred hairdo. As the name of the app says, this app shows a variety of cute hairstyles for the girls. This app is compatible with Android platform absolutely for free of cost. Some of the best options present on this app include French braids, Dutch braids, waterfall braids, simple braids and more.
7. Virtual Makeover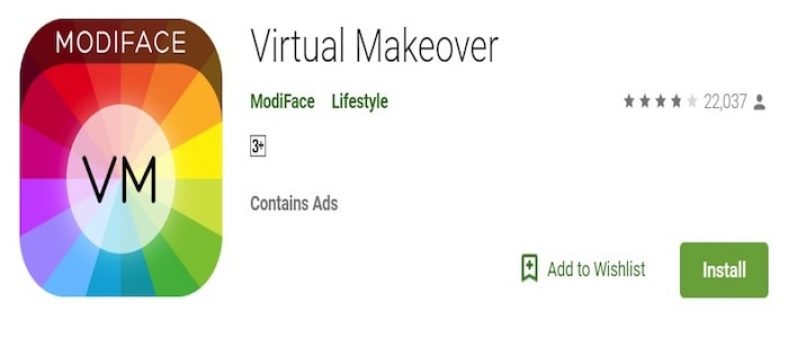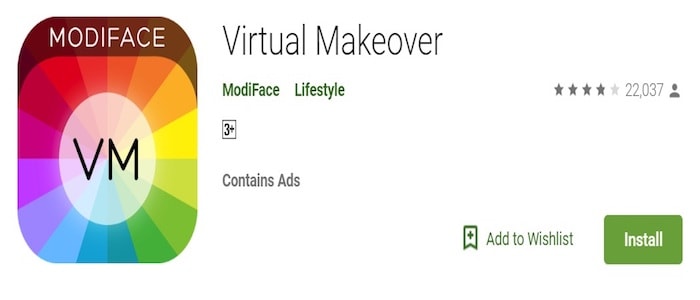 Virtual Makeover is another great hairstyle app for Android users. All the hairstyles available on this app are completely for free of charge. This app provides realistic cosmetics, accessories, hairstyles and more. This app offers a simple user interface so that the users can navigate through it with much ease. Using your camera or gallery, you can select a picture and apply the makeup products to it.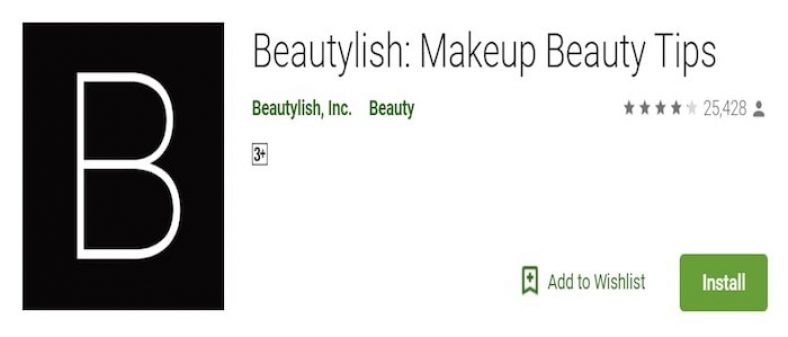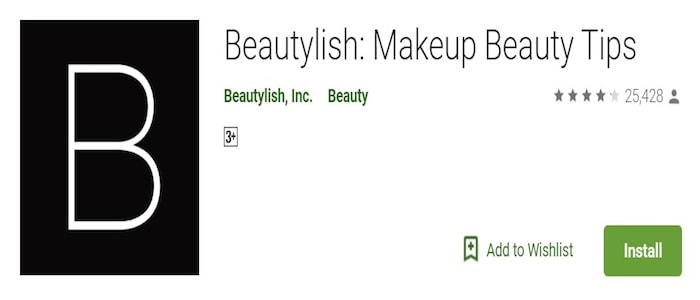 Beautylish allows users to discover the latest beauty looks and trends that are quite popular in the current era. One can select from thousands of hairstyles, nail designs, beauty tips and makeup reviews present on this app. On this app, you can find the beautiful photos that feature various makeup looks, hairstyles and more. There are forums wherein you can ask questions related to the beauty tips on makeup, hairdo and more.
For example, if you are interested in wig hairstyles, you can learn more about them at : https://www.lordhair.com/womens-hair-replacement-systems.html.
Wigs not only change one's face shape and even whole appearance or style, but also avoid the damage caused by perm and hair dyeing.
Final Words
That's all! Here ends the list some best hairstyle apps for men and women. Hope this guide has given you an adequate number of hairstyles that suit your face and the latest trend. For more doubts and issues, just ask us through the comments section.