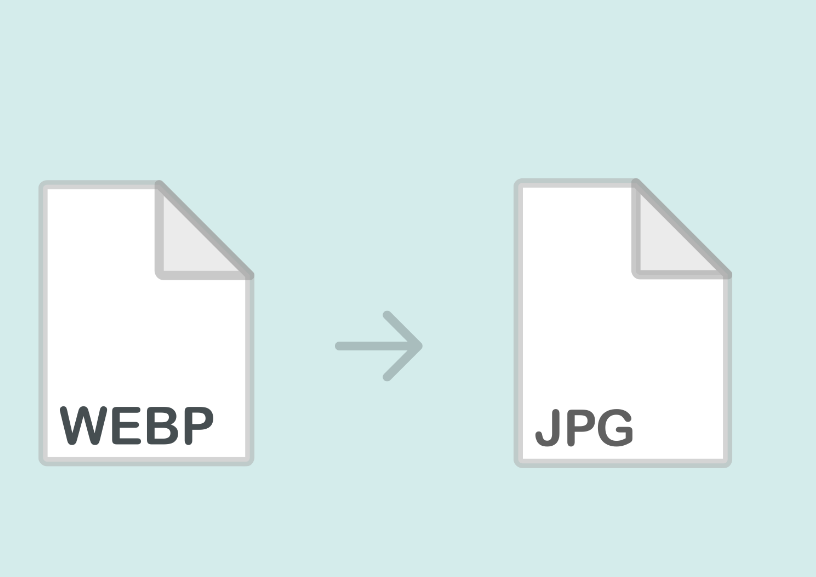 Opening Word
Photography is one of the hobbies and pastime activities people enjoy doing the most. Apart from doing what they love, people who like working with photos and images are also artists. They create something new and beautiful every day, which they then use to further express their creativity and imagination. Photo and image design are among the most sought after skills on the current internet market, and millions of amateurs and professionals utilize their skills as freelancers or as full-time employees.
However, to do this job efficiently and to the fullest of one's capacity, they must have a wide range of file formats they work with. The absolute number one picture file format in use today is the famed JPG. It is the default format for most services and apps, which is why everyone is using it for a wide variety of needs. The trouble arises when you have some other type of format like WEBP that you cannot use because you are either used to or required to use JPG.
Once this happens, you have to convert the WEBP to JPG through the use of a quality file converter. There are hundreds of converters out there but not all of them are equally good or efficient in their work. This is why using the right makes all the difference no matter if you need the picture for fun or for work. One of the best online converters out there is definitely onlineconvertfree.com. There will be more words on it shortly, as well as on two additional converters you can use from your desktop. Read on to find out more!
1. OnlineConverterFree
We are going to start the list with one of the best ways to convert WEBP to JPG straight from the window of your favorite web browser. OnlineConverterFree is an easy to use online converter service with a wide variety of different types of file format conversion options, one of which is exactly what we need for our topic today. First, you have to open your web browser and go to onlineconvertfree.com. After you see the very clean and simple, yet modern home page interface, choose the WEBP converter option. After this, it is time to start converting your picture files.
– Upload WEBP file
Choose the WEBP picture file you wish to turn into a JPG file from your computer hard drive, your Google Drive folder, your Dropbox page, or simply drag and drop it to the dedicated space from wherever.
– Select "to JPG"
Your file is now waiting to be converted. Since there are different conversion options, you must specify that you want your WEBP file to become a JPG file and not one of the many other file formats. Select JPG, or other formats if you want from more than 200 supported ones and.
– Download Your JPG File
After you have selected the target file format, wait for it to convert, and then click the "Download JPG File" button once it shows up for you. That is basically everything you need to do. You can now enjoy the image file you needed in the form of a nifty JPG format that is welcome anywhere and quite easy to use and share.
By converting your files at online service like onlineconvertfree.com, you will be doing it faster and better than any of the other options, simply because it is easy, user-friendly, and interesting even. No longer will you have to look for other image formats because you cannot use your WEBP images anywhere. Now that you know what a breeze it is to convert them on the web, go visit the service and try it out yourself.
2. Movavi Video Converter
The first of the two desktop programs on the list is Movavi, which is a video converter first and image converter second. Although its primary function is not the conversion of WEBP files to JPG files, it does quite a decent job at it. First of all, you have to download this program onto your PC or Mac device and install it.
Once you are ready, open the program and scour the initial window a bit to learn what is what. When you are ready to start, it is time to upload the WEBP image you want to convert. Find the "Add Media" button and click on it. Add the images you want with the fan-favorite drag and drop option. More files can be converted at once, which is always useful.
Next, choose the image format you want your file to become. In this case, of course, the desired format is JPG. Find it among the other formats and start the conversion process. Choose where you want to save the final file and wait for it to convert. You have successfully converted the file, enjoy!
3. Advanced Batch Image Converter (ABIC)
The second offline image converter and the third overall on the list are another easy to set up and straightforward to use image converter. First off, download it from the official website. You can use this converter on PCs, Macs, and Linux devices equally well, so no matter what kind of desktop you have you will be able to convert WEBP to JPG. The program is portable, so there is no need for installation once you download it.
ABIC is made strictly to convert images from and into many formats, including PNG and TIFF to mention a few except WEBP and JPG. The program uses all CPU cores as it is a multithread app. In addition, it is able to process images with 16 bits depth for some formats.
When you open the home page, you will see basic buttons and options like "Add files", "Remove files", save destination folders, and various format option settings. Anyone with basic computer knowledge who is somewhat tech-savvy can use this converter without any trouble. The interface is made to appeal to a wide variety of users and you cannot really mess it up. Once all the parameters are set, click the "Convert!" button and wait for the finished product. Congratulations, you have successfully converted your first ABIC image from WEBP to JPG.