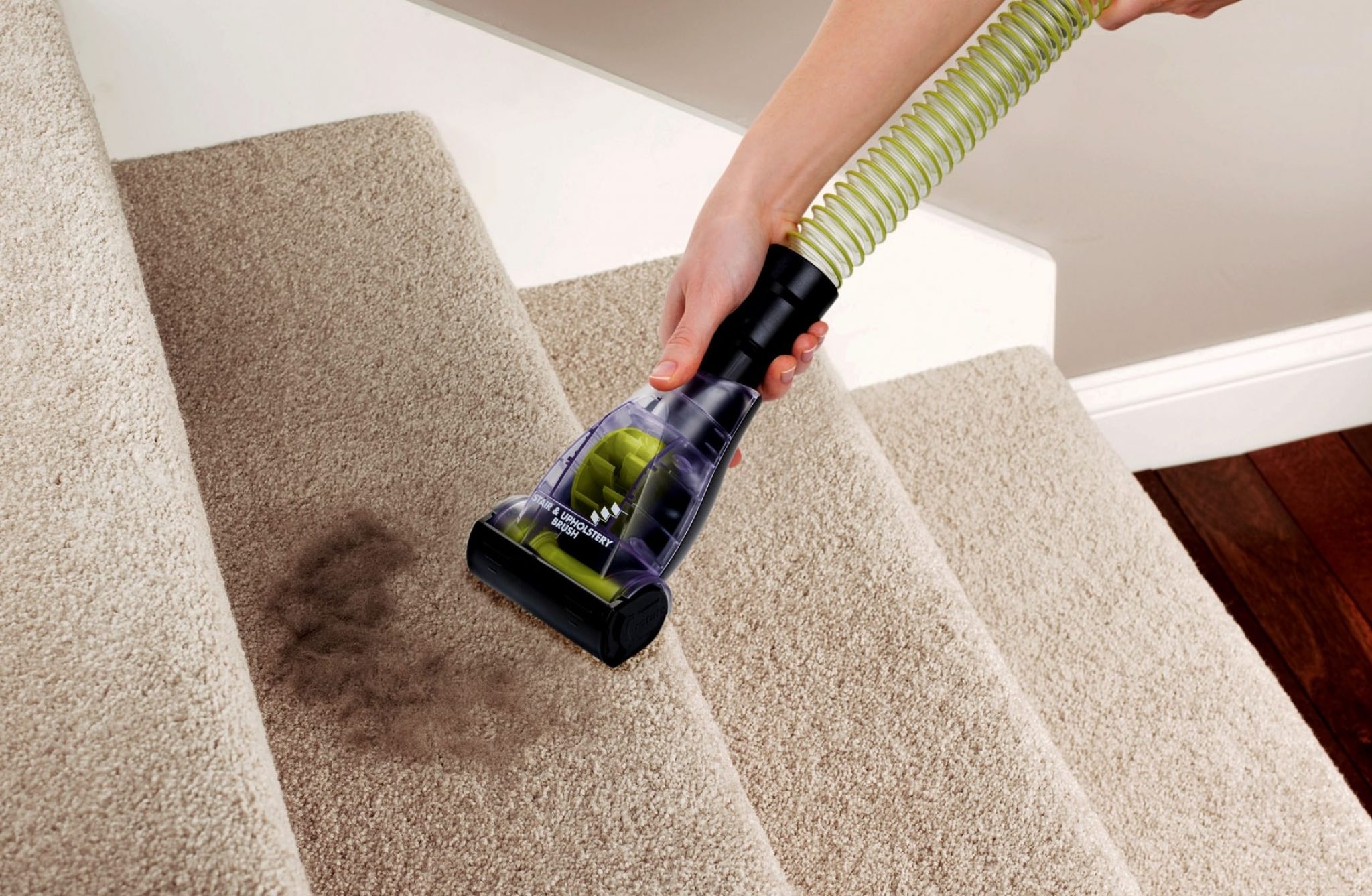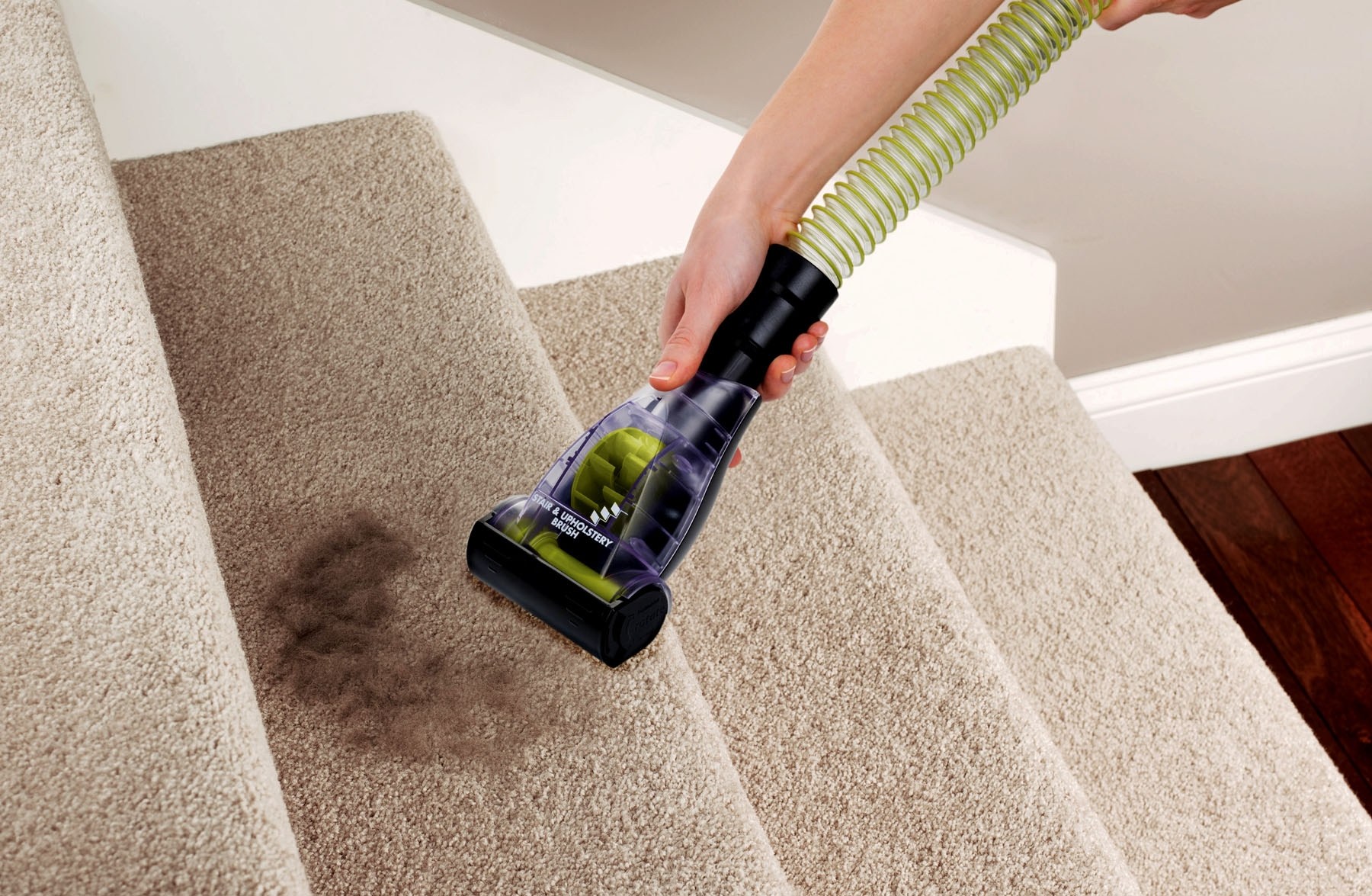 Even when we try so hard to clean our premises – dust and invisible waste, particles, and allergens find their way to our homes and offices. In 2023, the vacuum cleaners are still the most efficient tool for quick cleaning of these spaces. But what if you want to clean the staircase? Will we be able to clean the stairs and vacuum them efficiently and how? We will try to find out what are the best vacuum cleaners for cleaning all rooms – and even inaccessible parts such as stairs.
About Vacuum Cleaners
Looking for a new vacuum cleaner, but don't know where to start? In the sea of vacuum cleaners offered on the market, we will explain the advantages and disadvantages of each of them, from models with bags and without, those on water or robot vacuum cleaners that do the work for you. To find the best choice that will suit your needs, find out the features for each vacuum cleaner you can currently buy in stores.
Types Of Vacuum Cleaners
Today you can find so many different types of vacuum cleaners on the market – that the search is difficult to even begin. Therefore, before you go shopping, focus on your needs. Specifically, ask yourself what do you need a vacuum cleaner for? Sure, all vacuum cleaners have the same purpose, but not all are the same and are not used to clean the same rooms. First of all, you need to know if you need it for the household or for cleaning some larger rooms like offices, companies, etc. In this sense, vacuum cleaners are different, so we can opt for a home or commercial ones.
How To Choose A Proper One?
Sometimes better quality home vacuum cleaners can be used in smaller offices.  However, it also happens that some home conditions require so-called commercial vacuum cleaners. Which one to choose? How to vacuum all the dirt? How to reach all the unavailable corners or clean the stairs? According to stockholmsallstad.se – the hygiene of the stairs should be maintained regularly. This means vacuuming, but sometimes the use of modern hand tools because these places are more difficult to access. There are certainly those vacuum cleaners that, in addition to their basic purpose, can be enriched with pleasant scents. To be able to do this – you need to make a good choice of vacuum cleaners. We will draw your attention to some of the types of this device.
Which One Do You Need?
You may have already started the search with pre-determined desires. Where and how you will use the vacuum cleaner is an essential item in choosing. The type of floor, the existence of stairs in your house or office will also influence the decision when buying a vacuum cleaner. HomeGearsLab made a list of suggestions to think about before you purchase this device. Check it out:
1. Upright Vacuum Cleaner
In homes where there are many carpets, especially thicker and thicker carpets – upright vacuum cleaners have performed well. They have a large rotating brush at the entrance port – that penetrates the carpet and removes dirt, hair, and food debris. Their wide brush makes them very suitable for cleaning large areas. And the narrow configuration makes them ideal for easy storage, as it doesn't take up a lot of space. These vacuum cleaners are a great option when cleaning large areas. Most of them have various accessories such as flexible hoses, so they're suitable for cleaning staircases. In addition, a flexible hose can help you clean the ceiling, curtains, or furniture. If you opt for it, pay attention to different ways of vacuuming, adjusting the height, and adjusting the brush for different types of floors.
2. Robotic Vacuum Cleaners
These were a novelty when they were first introduced to consumers. Today, robotic vacuum cleaners are more common and many offer different designs. They also offer improved technology – that makes them better and more advanced. They are especially good for cleaning inaccessible parts of the room such as stairs or corners. These devices use the UseRobotic navigation system to create a map of the room. They also have special sensors that prevent them from falling down the stairs. Some of these devices even come with border markers to prevent them from going to certain places. For example, they can avoid going to places near pet bowls, etc. Depending on the model, they can have round brushes and rotating side brushes. They are designed and used to collect dirt from the edges and less available places in the house. These vacuum cleaners are an excellent choice for houses with wooden floors or thin carpets.
Vacuum Cleaner Storage
After vacuuming, remove dirt from the brushes, and check the bag and the filter. The vacuum cleaner can be disassembled into individual parts or stored with an extension tube attached to the intended position. It is recommended to overwrite it and always store it in the same place, together with the corresponding parts.
Use Of Inadequate Extensions
The extensions that we get with a certain model of vacuum cleaner have their function. It is not recommended to vacuum all surfaces with the same attachment. There are attachments for stairs, curtains, for corners, for ceilings, for carpets, smooth surfaces, extensions with rotating brushes, extensions for upholstered surfaces.
Cable Retraction
At the end of vacuuming, we usually press the cable retraction button. If it retracts too quickly, there is a possibility of damage to the cable and the device itself, and it may also strike, damage, or break something. It is recommended to hold the retractable cable by hand.
Frequency Of Vacuuming
There is no rule about the frequency of vacuuming. You will usually do it when you are in need. However, some people think it shouldn't be less than twice a week. Dirt from the upper parts settles into the lower layers of fibers that we do not see and can cause an allergic reaction.
Conclusion
Vacuuming is not always just a simple job that you will do on a daily basis or once or twice a week. Sometimes it's much more than that. The hygiene of the premises and the maintenance of the vacuum cleaner itself are extremely important – because otherwise, they can cause some health changes such as allergies. Therefore, pay special attention to this work, especially when it comes to inaccessible places such as corners or stairs. By using accessories properly or buying a smart robot vacuum cleaner, you can also bring this business to perfection without much hassle.