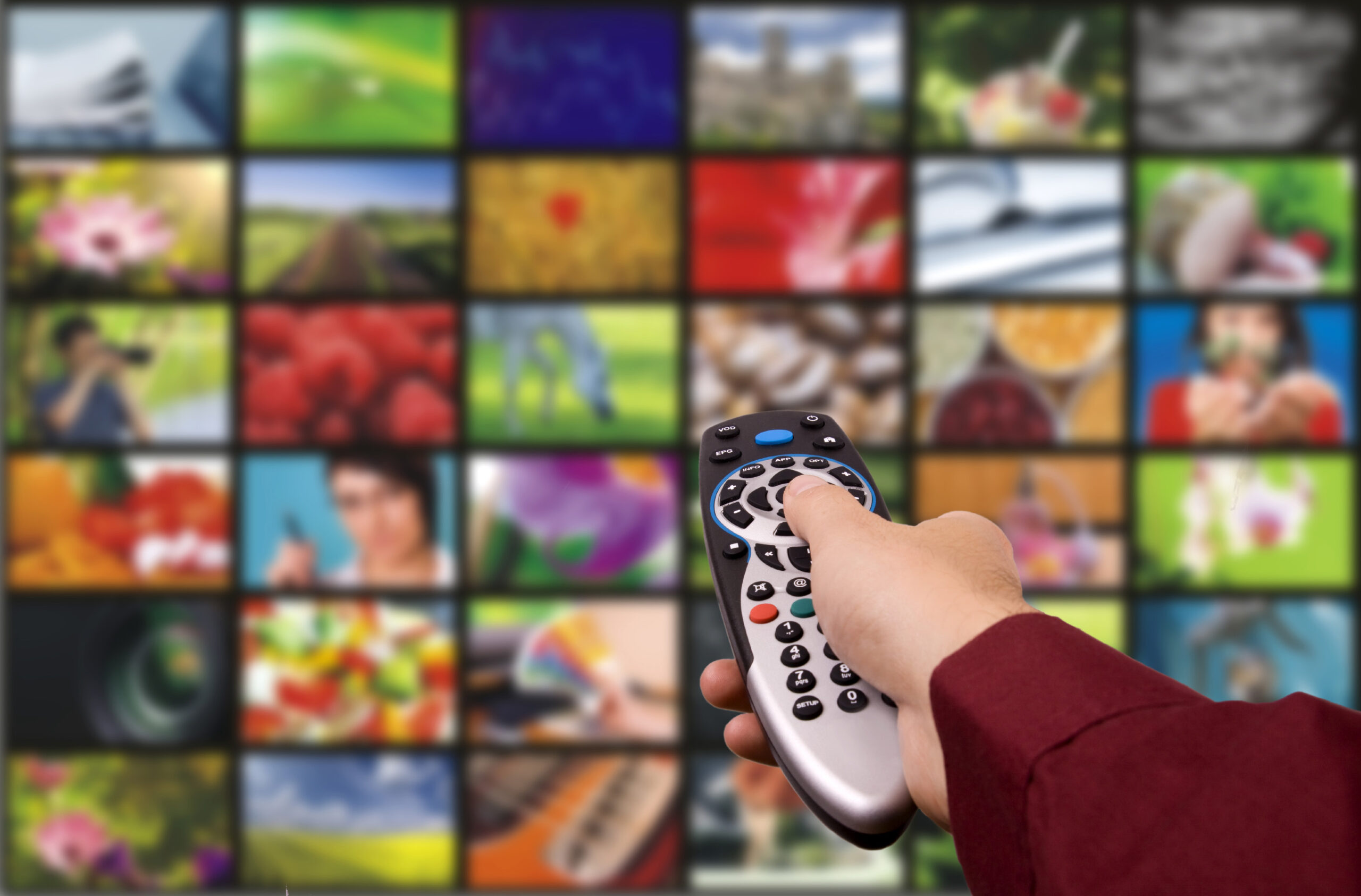 If you're a kind of person who loves to watch TV shows and series on the go, then this article is for you. You may know about some of the online TV streaming services but who knows if they are the best or still you're missing something which you must know. An Online TV Streaming website not just allows you to watch episodes of your favorite serials at your leisure, it also saves you from missing episodes. You can watch any of your favorite TV show sitting anywhere without having to pay a penny for that. The streaming is made easy with the introduction of some cool website where you get this service for free. You get the freedom to stream and watch your favorite TV programs on their schedule.
It may sound tricky and challenging to come across a good website where you get to stream TV shows and serials for free. We have summed-up our taste in this article so that you do not have to struggle with finding the free online streaming website.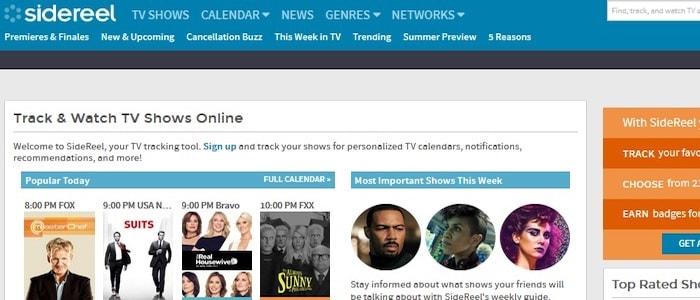 Sidereel is the place where you can watch all your favorite TV shows and serials without any real effort. You get everything that a TV fan could have expected. It lets you track, review, and watch your favorite series and TV shows.
Sidereel features a list of TV shows with all the episodes of a variety of TV shows and serials. It directs you to other websites offering online TV streaming services as it hosts nothing on its own. The website eases it for you to select the best TV show by classifying them as the day's best, week's best, and top rated. You can likewise find TV shows across a range of genres and TV channels. You can also share your rating on the website about a TV show or a serial of your choice.
Read More: Movie Streaming Sites With No Sign Up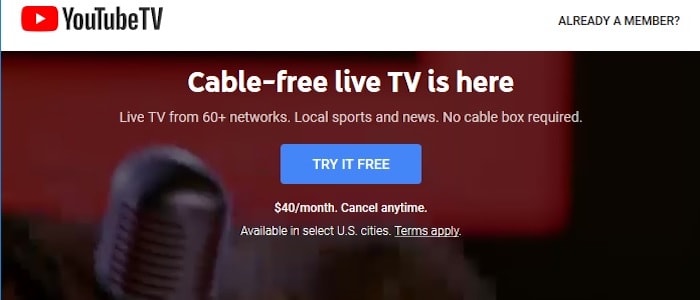 For TV Shows and serials, YouTube has recently joined the league. On YouTube TV, a user gets a cloud DVR with unlimited storage to record his or her favorite TV show on one click on the + icon. This lets the user stream their library everywhere they go. The platform is divided into categories such as Live, Home, and Library where you can find movies and sports. Furthermore, you get to record other media content scheduled on the website. If you record something from this website, it will stay in your cloud DVR for up to 9 months. YouTube TV is sure to make you go for it with its over 40 cable TV channels and live broadcast channels.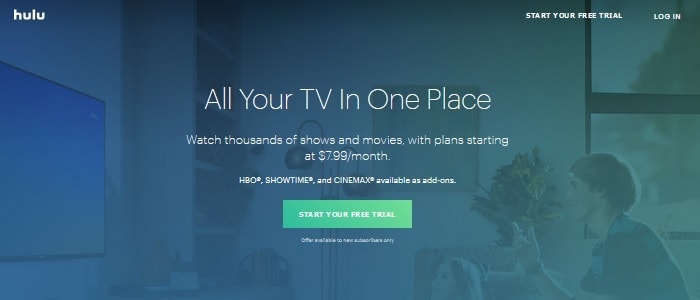 Hulu is a great website that initially offers a trial version so you get to see how it tastes at being Hulu. You can browse from over thousands of titles across movies and TV shows. You can stream and watch your favorite episodes in full length and high video quality. Though it is a paid service, Hulu lets you enjoy a lot of things for free. You can choose to enjoy uninterrupted service without any ad popups. It also features some of the popular shows from channels such as FOX, CBS, HBO, Showtime, and Cinemax. Hulu is indeed an excellent alternative to the traditional TV channel service.
Read More: Free Movie Download Sites Online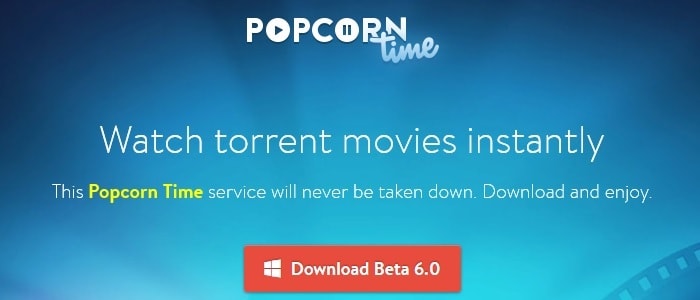 If you love to spend time on the internet watching videos of your choice, keeping your identity anonymous, then Popcorn Time is what you need. The website works quite similar to online movie streaming sites and gives a more than ordinary experience compared to traditional TV watching. BitTorrent support enhances the streaming experience on the website. Plus you get to use this service in more than 44 languages which means you can use it almost everywhere in the world. Popcorn Time has a rich database of content and has everything that would suffice all types of viewers. More to that, you can download TV shows and serials till the day it is available on the website.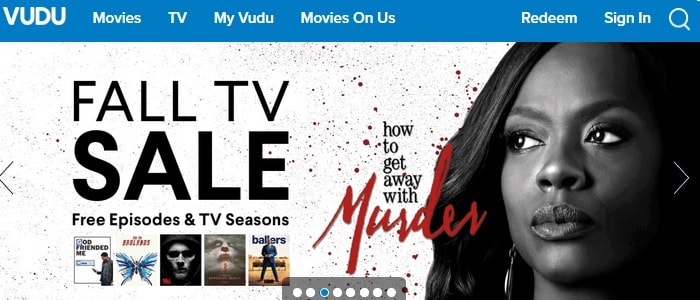 On Vudu, a user gets to watch unlimited TV Shows and Movies for free. This service offers an uninterrupted service of streaming TV shows without throwing unwanted ads. Vudu is a bit different than other websites as it enables you to watch either for free or choose to buy or rent from premium titles. A Walk to Remember, Escape from Planet Earth, Abduction and True Grit are some of the interesting titles on TV shows. You can browse its immense library easily at your fingertips. This website offers cheap subscription plans and supports multiple platforms so you don't have struggle watching your favorite shows at your comfort.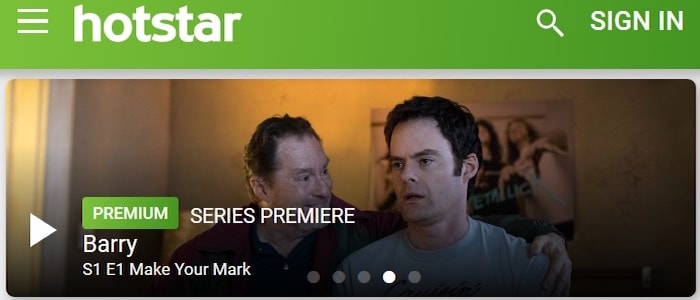 Hotstar is a service offered by Star India and provides TV shows and serials. If you're a fan of Indian TV drama, and serials then this website is sure to please you. The service allows you to stream a number of TV shows from its library for free and in a standard definition video quality depending on the speed of your internet connection. Other than Indian drama, this website offers movies and American TV shows as well. The website is clean and pops up nearly zero ads. You can also download the app for Hotstar from the Google Play Store and Apple App Store.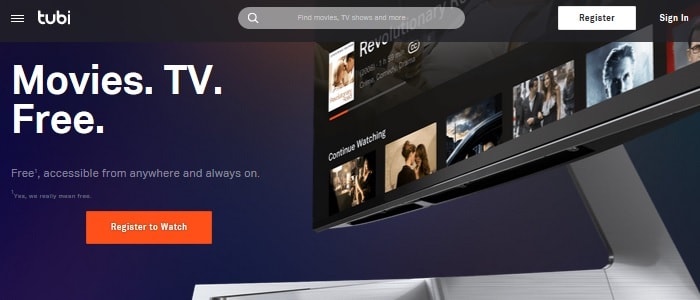 Tubi TV is my favorite choice when it comes to streaming TV shows and serials online. This website has a feature-rich interface integrated with Roku that enhances the TV viewing experience. Some of the exceptional categories on Tubi TV includes Not on Netflix and High Rated on Rotten Tomatoes.  This is where it is made easy for you to find the best and highly rated TV shows that you must not miss. The rich streaming quality, 50,000 + titles, diverse video categories, and easy user interface of the website is all worth a few ads. Tubi TV is an excellent website with much more to offer.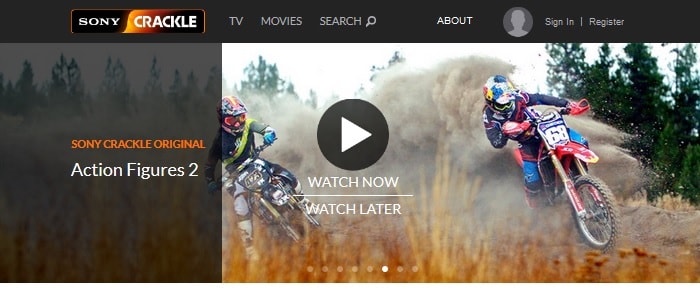 Crackle is where you get to stream your favorite TV shows and program online for free. You can requests TV shows on demand on Crackle which is the USP for this service. This is a multi-platform media website which offers TV shows and programs on genres such as Action, Drama, Famdom, Thriller, and Comedy including others. The Sony powered entertainment website lets you make an abundance of customization to your preferences and provides you with licensed and original content. With more than 40 TV series and 150 movies, this website gives you a consistent streaming experience.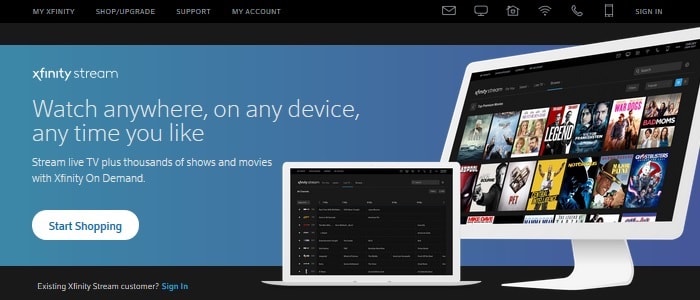 Xfinity TV Go works on all kinds of devices including your Android and iOS smartphones. The valid deal about this website is you get the privilege of downloading TV shows and watching them offline. You can download TV shows from channels such as Showtime, Stars, Enco, and Movieplex.
You can watch across 25,000 titles of TV shows and Movies with great video quality and can download anything you want on Xfinity TV Go. You can either choose the website's classified TV shows or can choose to sign up for streaming TV shows of your choice. This service also lets you place requests for TV shows and movies on demand, which of course, is a premium feature.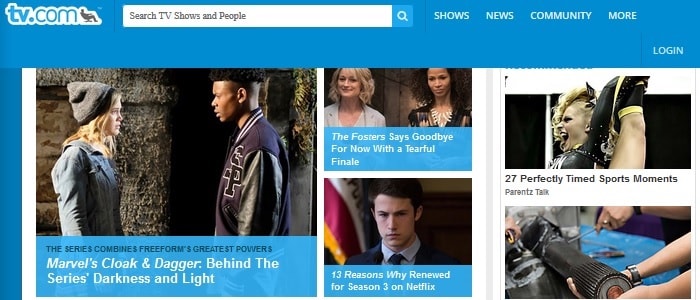 TV.com is a great place for you to watch your favorite TV shows and provides with the information such as the summary, episode guide, and casting of the serial you want to watch. It is a simple website and allows you to navigate with ease throughout its library of TV shows. It responds to all your requests, lets you easily bookmark anything you come across, and is solely centered on TV shows. These features combined make it an interesting pick among its companions. You can also request the website community to add a TV show it unavailable within their library.
Conclusion: We suppose this list of free and legal online TV streaming service websites is enough for you to get around our favorite TV shows and serials. You can watch all previous episodes including the ones those will come later with the help of these websites. First of all, you don't need to pay a dime for watching TV shows, and you can watch at your leisure. You are free to drop your thoughts in the comments section.