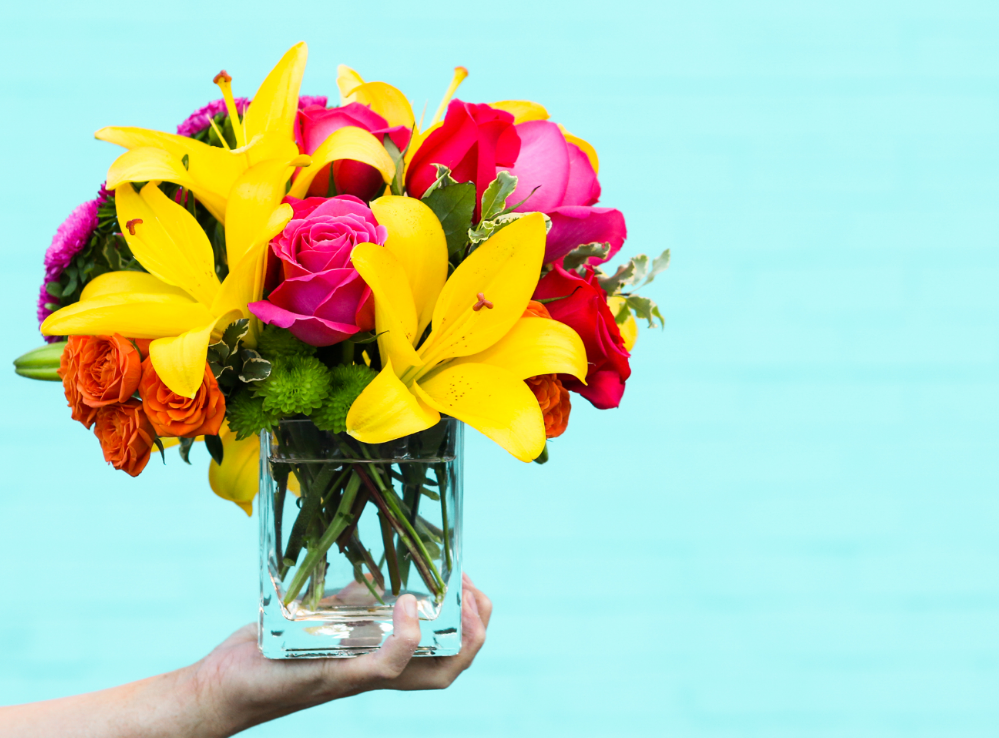 Japanese are extremely fond of flowers. They love sending and receiving beautiful bouquets on special occasions. Sending them a bouquet just to express love and care can bring an instant smile to their face. In this article, we shall learn as to why flowers simply make for a perfect gift and also what different flowers mean for the Japanese.
Why Do Flowers Make for a Perfect Gift?
Here is why you can never go wrong with flowers when it comes to presents:
Uplift the Mood Instantly
Flowers are a visual delight and their sweet aroma adds to their beauty. These beautiful creations of God have the power to uplift one's mood instantly and this is why they make for a great gifting option.
Convey the Message Beautifully
Each flower has a specific meaning attached to it. If you are hesitant to express your feelings of love, insecurity or excitement out loud then you can make use of these natural beauties for the same. These are a beautiful and subtle way of conveying your message.
Create a Lasting Impression
When you send a bouquet to someone you are actually gifting an experience. This is because they have a positive impact on not one but most of our sense organs. Don't we just love their smell, touch as well as sight? Well, that's the beauty of gifting a bouquet. Each time the receiver sees those flowers anywhere or smells their aroma he shall be reminded of you.
Pocket Friendly
You don't have to go ahead and give an elaborate bouquet to your loved ones to express your joy, sorrow or love. A simple flower can send out the message beautifully. So, flowers serve as one of the most thoughtful yet pocket-friendly gift options.
Apt for Every Occasion
You can never go wrong with this gift irrespective of the occasion. Whether you are looking for a gift for a birthday, anniversary, farewell, Thanksgiving or just to express your love and respect- flowers are a perfect option. You will find a special one for every occasion. Besides, these can be gifted to anyone be it your partner, parents, children, boss, client, neighbor or friends. Everyone loves receiving these delightful natural beauties. Of course, you need to choose the right flower for every occasion and person to convey the right message.
Significance of Different Flowers in Japan
Each flower has its own meaning and significance in Japan. Here is a look at some of the most popular flowers sent as gifts in this country and the meanings attached to the same:
Camellia
The beautiful Camellia is certainly a treat for the eyes. It comes in different colors and makes for a perfect choice for a bouquet. Camellia signifies love and humility. The red ones, in particular, symbolize immense love, the yellow ones can be gifted to express the feeling of longing and the white ones mean waiting.
It is a good idea to present a bouquet of colorful camellia to express love and gratitude towards your parents.
Carnations
One of the most gorgeous blossoms, these are considered to be a symbol of love by the people of Japan. A bunch of carnations makes for a perfect gift for your partner as well as other members of your family.
Roses
Loved for its look and fragrance worldwide, the lovely rose is known by the name Akaibara in Japan. Red roses are grown extensively in the country and are deemed as a symbol of love and romance. A bunch of red roses or even a single red rose can light up your partner's face instantly.
Pink roses, on the other hand, represent trust and happiness. They can be presented to your loved ones to express your trust in them.
White roses represent innocence and devotion. These are a common sight at the places of worship in Japan.
You should refrain from sending a bouquet of yellow roses to your Japanese friends as these flowers signify jealousy in their culture.
Red Tulip
Red tulips are a symbol of fame. A bunch of these flowers can be sent to your friends, colleagues or family members to celebrate their success and congratulate them for their achievements.
Cherry Blossom
These beautiful pink and white flowers make for a beautiful bouquet. They represent the beauty of heart. You can send these to your friends, siblings and parents to let them know you love them because of their pure heart and sweet behavior.
Primula Sieboldii
This beautiful blossom is presented to express the feeling of long-lasting love and desire. Found in abundance in the wet areas and forests of Japan, Primula Sieboldii is quite popular here. Wide variety of fresh Primula Sieboldii bouquets are readily available in this part of the globe.
Sweet Pea
Sweet Pea bouquets serve as a perfect farewell gift. This is because these fragrant flowers are associated with goodbyes. The person will remember you for a long time even after he leaves as the aroma of these flowers will always remind him of you.
Chrysanthemum
This beautiful flower is a symbol of trust, purity as well as grief. A bunch of Chrysanthemum is usually sent to express grief on funerals.
Daffodils
The beautiful daffodils are a mark of respect in the Japanese culture. Daffodil bouquets are given to teachers, parents and the elderly on special occasions to show respect.
Bluebell
These unique blossoms symbolize gratitude. Bluebell bunches are usually exchanged during the festive season. They especially make for a great present during Thanksgiving.
Well, I simply love receiving bouquets with different kinds of aromatic and colorful flowers. Roses and carnations are particularly my favorite. Do you love these too? Do let us know as to which ones are your all-time favorite.
Also do not forget to refer to the information shared here while picking a bunch for your Japanese friends or associates to express exactly what you want. You may visit Flora2000 for creatively crafted fresh bouquets.