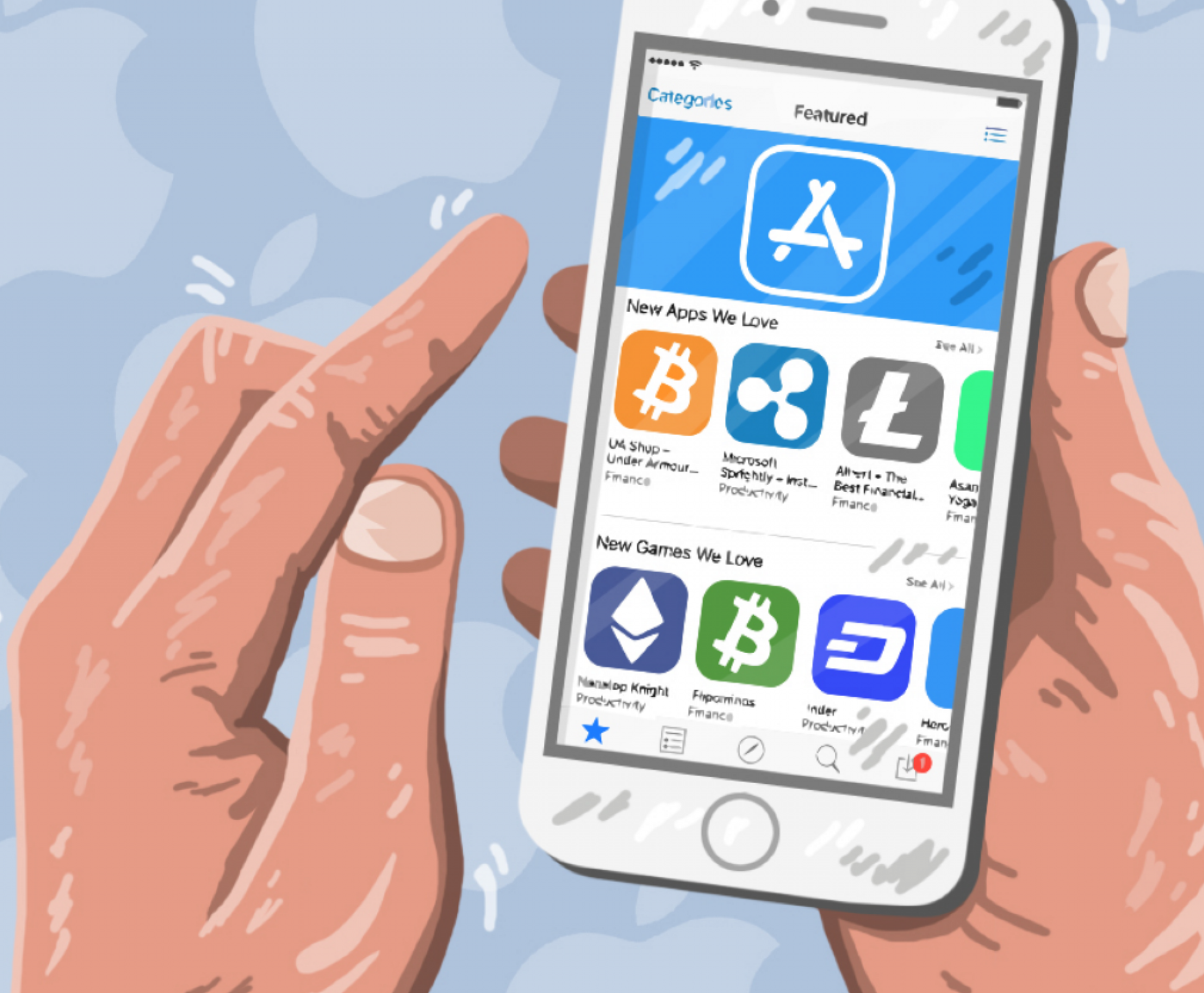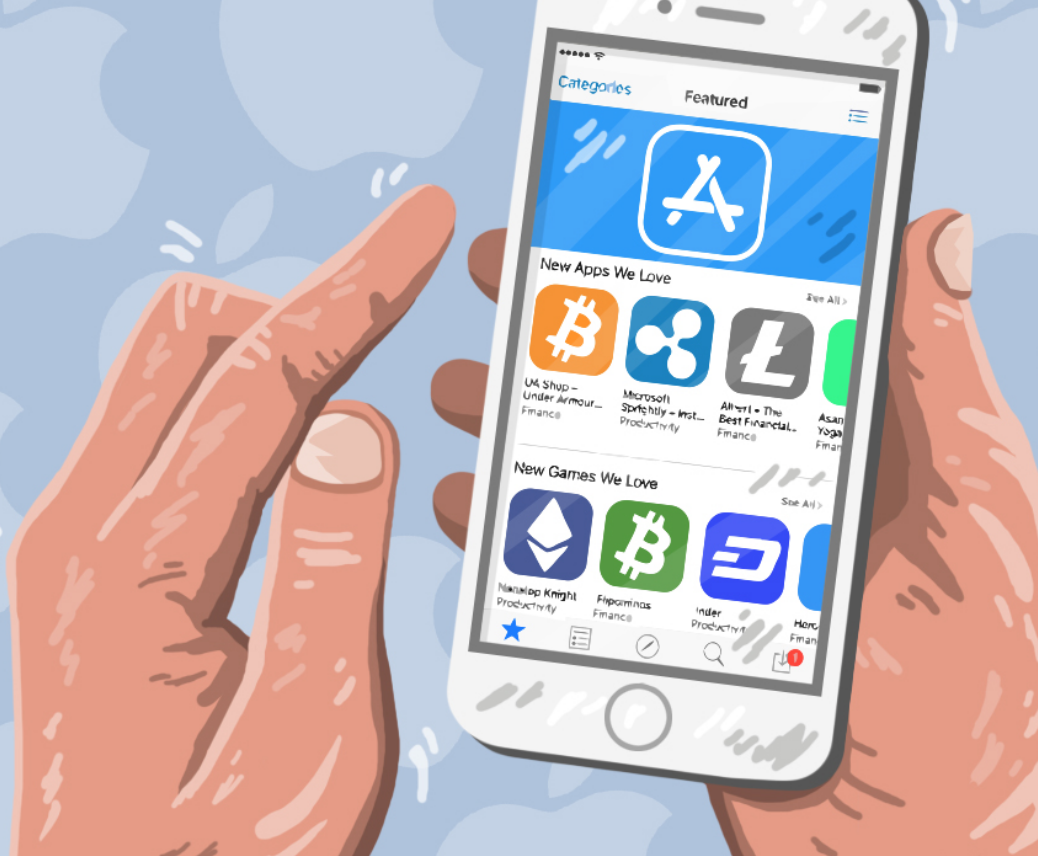 Cryptocurrency investors have the need to keep track of every change that happens in the market, at the moment it happens, however insignificant it might seem. Being that no one can stay glued to their desktop monitor all the time App developers offered a solution – cryptocurrency apps. Now investors and traders can monitor their stocks in real-time. Today there are hundreds of different ones with various features that might make the following fluctuations on stock exchanges a lot easier. Here are some that are considered to be the best available.
1. GoodCrypto
If you're looking for the best, all-in-one app that will track every currency on the market in real-time, on every exchange market around the world, you should try out GoodCrypto. It's loaded with news, information, charts, and various alerts that you can set up based on your needs. You can check out your portfolio 24/7 and have a constant insight on the latest news, supply, and demand.
2. TabTrader
TabTrader is free which makes it competitive just for this reason. However, this app also offers many other super-cool features like price alerts and PIN protection. With this app, you can also buy, sell, or trade your digital coins at any time. There are no trading limits and no ads. You can pay for your transaction with Visa and MasterCard. It also monitors every currency available with the highest encrypted safety measures.
3. CryptoTrader
CryptoTrader App monitors almost every digital coin that exists on the market – Bitcoin, Ethereum, Monero, Litecoin, and so on. They also keep updating their app immediately as soon as the new crypto hits the market. Real-time, live-feed, and interactive app is filled with charts, predictions, graphs, and expert financial advice on how to best invest your money. Truly a piece of all-around news and suggestions that will keep you in the loop every second.
4. Blockfolio
This app monitors almost a thousand cryptocurrencies across the world markets. You probably wouldn't be able to find a coin that this app didn't already cover. Aside from this, there are numerous features like live updates, charts, and graphs that will keep you informed of the fluctuations. Speculations and predictions are also part of the news section where you can track possible changes in supply and prices. You can see your portfolio at any time across blockchains and keep track of the price changes. Setting up the alerts is probably the most appreciated feature when it comes to trading since, even with the app on your phone, something might slip your mind, or you might find out about the changes too late. In short, a great app that pays special attention to their news section that refreshes every couple of minutes so you don't miss anything.
5. CryptoTrax
If you're more concerned about the coins you already have in your wallet, and not so much about the news and changes, this might be the perfect app for you. All you need to do is download your transactions and the app will do the rest. It can track your holdings, and give projected profits or losses. It will alert you when there is some important change occurs on the stock exchange regarding the coins you have so that you can react in time, or just stay informed and monitor the further developments.
6. Investing.com
The well-known name in the crypto world for over 10 years. Investing.com gives you a full portfolio of your trading, based on your transactions, and can predict to a certain degree your future gains and losses. It's filled with news and information about every cryptocurrency that ever showed up on the market. It features graphs and databases for every coin from the start to this moment. It's a very wholesome app that will allow you to set up notifications for the coins you're interested in. The downside is that it doesn't put the focus on your wallet, this is something you'll need to manage by yourself based on the data you can get from the app. For more experienced traders, this is the way to go, since it's more informative in nature, and less advisable on your investments.
7. BTC.com
Bitcoin made its own app that is super-simple to use which makes it a perfect tool for the beginners. However, even some seasoned investors find it quick and simple for important updates about the Bitcoin. It will allow you to buy, sell, and trade featuring very attractive low fees. Bitcoin creators made sure that your data is always safely encrypted and secured, with the recoverable option.
8. CoinCap
If you need a clear chart about hundreds of coins, with all their ups and downs, changes, supplies, price, volumes, etc. without all the mumbo-jumbo that you can barely understand, this is the app for you. You can sort currencies anyway you like, based on the changes you want to follow. Graphs are suitable for beginners too, with very simplified historic and at-the-moment fluctuations.
9. CoinPaper
Another simple app that will show you, in colors, real-time changes of your investment. You can choose to monitor several different coins, or pick just one. It's unique with its Live Crypto Price that will allow you to keep track of your coins even without opening the app. The downside is that tracks only three cryptocurrencies as of today – Bitcoin, Litecoin and Ethereum. However, if you don't trade with other coins, this might be more than enough to stay on top of things. In case you like to diversify, look for a more comprehensive one.
10. CoinStats
This is a huge platform that tracks thousands of crypto prices in over 400 markets. This is an app made for pros. There is a mountain of the information uploaded every minute, hundreds of comparisons, charts, expert pieces of advice, live-feed graphs that monitor every bit of change. If you are investing in the markets, then this app will give you everything you need from virtually every stock exchange in the world. To make things simpler, you can set up notifications that will prevent you from missing out on opportunities.