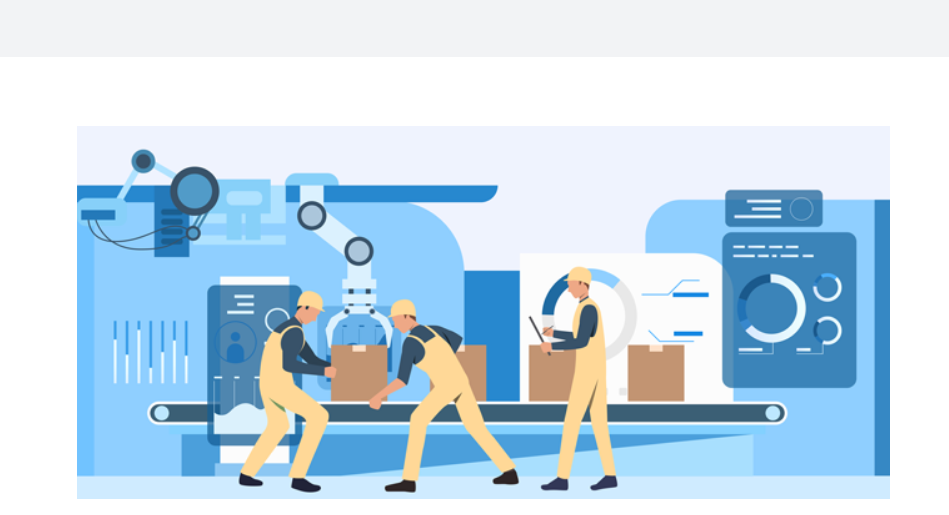 China is a country that seems unique because of various reasons. It is a country that has billions of citizens. Their tradition and history is something we all need to admire as well. However, their economy is one of the most powerful in the world.
China is the manufacturing capital of the world without any doubt. It is well-known that people in this part of the world can produce almost everything. Whichever item you imagine, there is a big chance you will find it on the Chinese market. Despite that, they are producing the products for a cheaper price which automatically influences the price.
Many people from all parts of the world decide on hiring Chinese manufacturers. There are a lot of them that will offer you their services. At first glance, they will all look equally good. Unfortunately, we can't say that picking the first one you find would be good. Some of them will provide you better services compared to others. More precisely, you can use Google to research the subject. Some of the manufacturers were a complete scam and that is something you would want to avoid.
That is the reason you need to be careful. We would like to provide you with tips for finding quality manufacturers in China. They will make the entire process easier and bring you peace of mind. Easyimex.com also analyzed the subject so you might want to check their analysis after reading ours. It is always good to gain information from different sources.
1. Don't Believe In "Star Rating"
We don't want to say that different websites like Global Source of Alibaba are bad. They truly are the best possible place where you can find dozens of suppliers/manufacturers. However, it seems that they still haven't invested a lot of effort to offer some type of assurance. You can't always know that the supplier you want to collaborate with is legit.
Believe it or not, suppliers have the chance to purchase a so-called "star rating". Stars, badges, and medals should serve as some sort of proof that a manufacturer is good. We don't want to say that all of them will use the opportunity like that. Our goal is to explain to you that you should not believe in those ratings. Instead, you should carefully research the manufacturer independently. The steps below will tell you how to do that.
2. Always Order Sample Products
Let's imagine that you live in the USA and your goal is to find a manufacturer in China. Logically, traveling to that country to check the products would cost you a lot. Despite that, the move like that is time-consuming.
Fortunately, living in a world of advanced technology brings many benefits to our lives. You can order a couple of sample products to confirm the quality of a manufacturer. There are two different ways of how you can do that.
First of all, you should ask for "samples of previous work". If your potential client has the experience, he surely has a huge number of products in his portfolio. Ask for only 1 or 2 samples to see if his work truly is good.
In case everything is fine, you should prepare the specifications of your product. Send them to the manufacturer and wait for a couple of days to complete a couple of items. Suggest to him that he should send you between 10 and 50 samples. Logically, the price of those samples should not be high. They will only serve as evidence of the quality work. Despite that, you will also need them for different types of promotions.
Don't hesitate to negotiate in that way. Most Chinese manufacturers will accept to make such an agreement. Yet, they will only do that if you will place an actual order in the future.
3. Do a Background Check
We do not want to say that you should be a spy. There are certain pieces of information that you can find online. They are available to anyone and you will manage to find out some basic things. For instance, you can check the license, business credit reports, and other bank information. All these pieces of information are available to you online from different sources.
Still, there is one thing that you need to get ready for. You will manage to understand these pieces of information only if you know Mandarin. We believe that most people around the world won't manage to translate those documents alone. Because of that, it would be a smart move to find a translator that can help you. Despite that, you can also research Google and social media. You might find certain pieces of information there as well.
4. Don't Chase the Price
We do understand that money is one of the reasons why you are outsourcing your production. As we said, Chinese manufacturers are much more affordable compared to those in the USA or any other country. However, the price should not be the main factor that you should follow.
Low prices are usually a bad sign. Manufacturers know very well that they are cheap for the rest of the world. Whichever price they offer, people from the US, Australia, or Europe will accept them. Because of that, there is no need to additional reduce the price of the products they produce. People that don't have enough quality to offer will decide on that move.
Despite that, that is also a promotional method. Certain hidden costs may exist when the price is low. Extremely cheap suppliers always charge additionally for something else.
In the end, using cheap materials to design a product is the worst thing that could happen. You might get a good product at first glance. However, its durability probably won't be the key feature of your products. Because of that, you will have a huge base of unsatisfied clients that will avoid purchasing your products.
5. Check If They Have US Customers
Exporting items to the US means that the manufacturer from China provides quality products. Neither of the US companies would accept to collaborate with bad manufacturers. Despite that, you will have the chance to check if the quality of the products they export truly is good. You might find them in shops and online stores. In the end, you can contact the owner of the US company to consult. Their pieces of information will probably make the decision-making process easier.