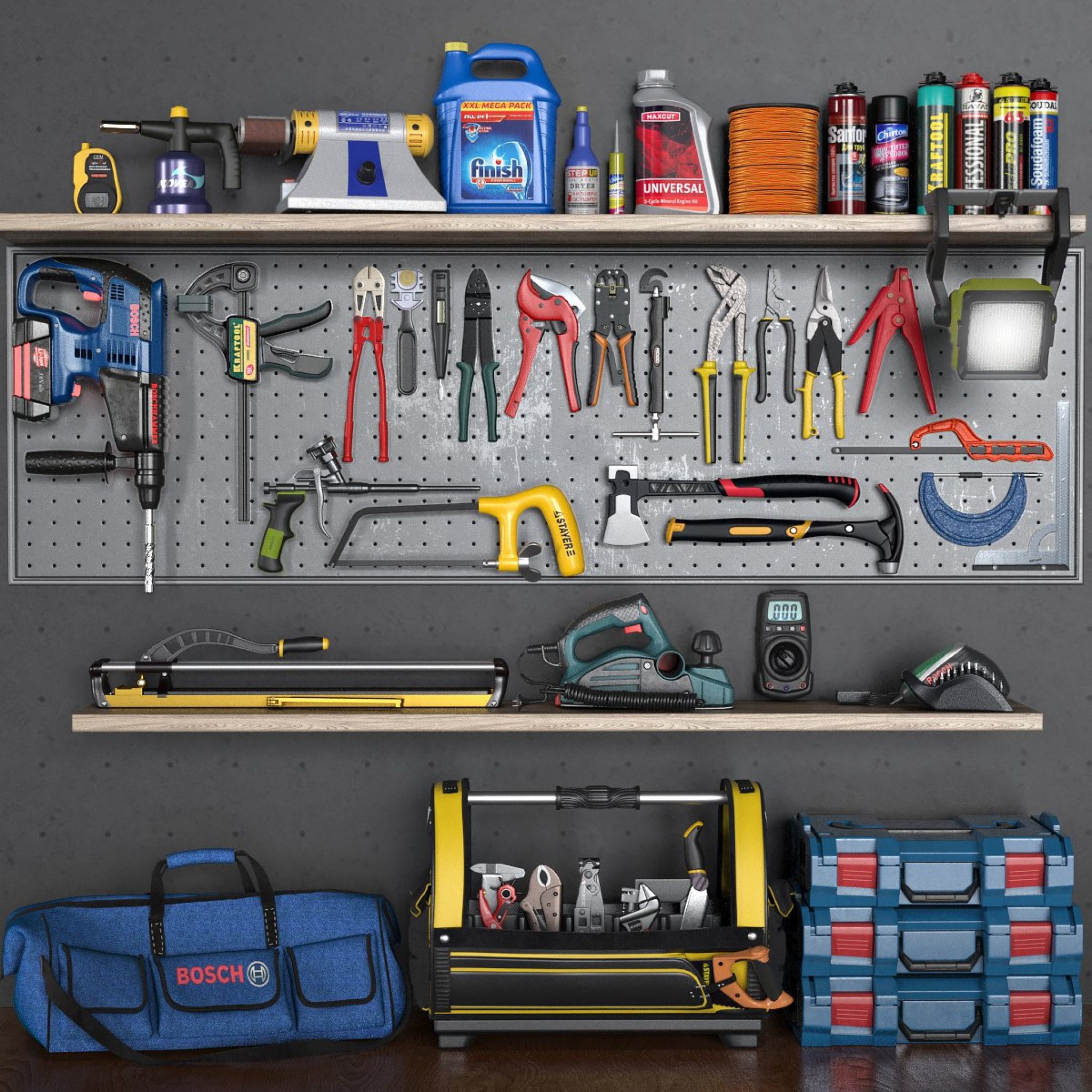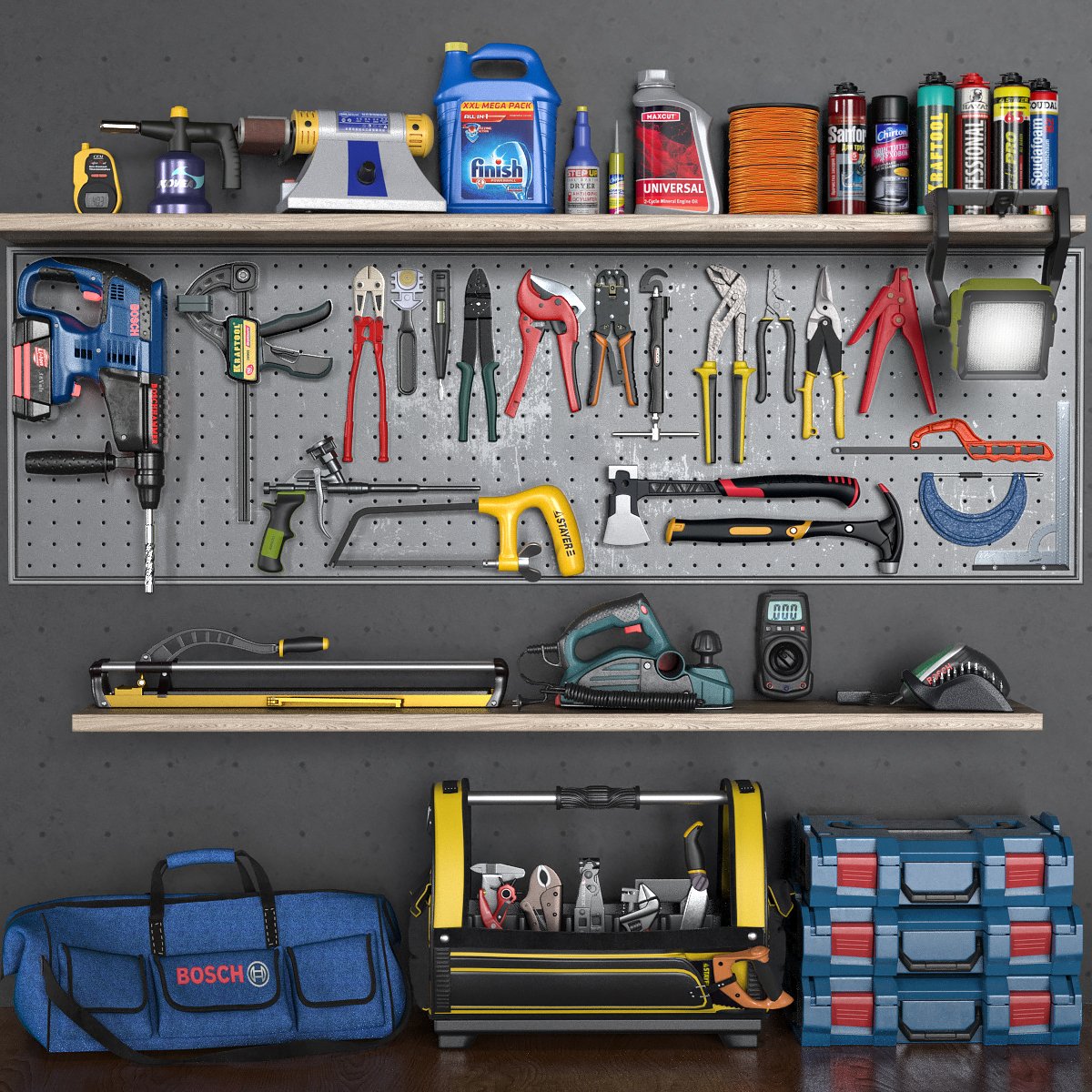 If you are one of those people who love to have tools in their garage and know how to use them for fixing your car and many other mechanics in your home, then you must know about the standard devices that every garage and workshop needs to have. When it comes to the maintenance of vehicles, it is always handy to know about basic malfunctions and how to fix them. Also, you will save a lot of money by knowing how to repair or replace some parts.
Some ordinary types of maintenance like the replacement of filters, change of oil, or headlights, can cost you a lot of money every year, especially because all of these parts are wearing out quickly. However, knowing to maintain your car in good condition will save you from spending so much on your vehicle. On the other hand, you will need some tools to be able to do that. In that matter, we are going to introduce you to some of the most important tools that every car mechanic needs to have in his garage.
1. Hydraulic Floor Jack
One of the most important tools when it comes to fixing your vehicle is a floor jack that will help you to lift your vehicle and change tires, or go under it to check the engine and other parts. There are many types of floor jacks available on the market, and you should choose one that is powerful enough to lift and hold your vehicle. The main benefit of having this device is that only mechanics with workshops have a canal to get under your vehicle, but this tool is a great alternative to that. If you are interested in some of the best floor jacks available on the market, click here.
2. Impact Wrench
Every home should have an impact wrench because it is much easier to use it than a screwdriver, especially when it comes to some corroded screws and other parts. There are two main types of impact wrenches, the one that works with batteries, and the cable one. While the wrench with batteries represents a simpler and much more useful tool, if you want to have a more powerful device, than you should choose one with a cable.
3. Creeper
Another important device when it comes to fixing the vehicle in your garage is a creeper, which is, like the floor jack, another alternative of not having a canal. This tool will help you by providing you comfort while you are laying under the vehicle, and save you from some injuries on the back that you might get if you lay directly on the floor or card boxes. Also, it will be much easier to get in the right position. If you are interested in learning more, click here to learn more.
4. Torque Wrench
This tool is one of the most useful ones, and every home should have it. With a torque wrench, you will be able to replace many parts on your vehicle, and any other device in your home as well. Almost every toolbox contains one of these, and the market is full of them. However, be sure to choose one that is made of high-quality materials, and that will last longer.
5. Mechanics Tool Set
The main advantage of having a full mechanic toolset is that you can easily carry it around wherever you go, and we advise you to always have one in your trunk. When you always carry it when you are driving, you can save a lot of time if some minor malfunction occurs when you are on the open road. Almost every toolset contains ratchets in different sizes, drives with sockets, joints, wrenches, hex keys, and much more. If you are interested to buy a toolset, be sure to get one with a proper quality that will serve you for a long time.
6. OBDII Code Reader
Almost all vehicles that are made after the mid-90s have a board computer, and sometimes there are situations where only a diagnostic could say if there is an issue with the engine or some other parts. However, the diagnostic can cost you somewhere between 50$ and 100$. On the other side, you can buy an OBD2 Scanner, and run the diagnostic of your vehicle by yourself. There is a port below the steering wheel where you can connect the reader. You can save a lot of money and time with this device that you can find for less than 200$.
7. Vise Grips
Vise Grips represents another basic tool that should find its place in every garage, even if you don't want to deal with your vehicle. Even though some electronic devices seem to be a much better alternative to this tool, sometimes it is the best solution when it comes to flange bends and stripped screws. Also, this tool is very cheap and usually part of every tool.
8. Grinder
The main benefit of Grinder is that you are available to use it in many ways, for example, like an abrasive, cutter, cleaner, sharpener, or sanding. There are many extensions for this device that will help you to fix some smaller parts on your vehicle. Also, there are many types of grinders on the market, and some of the best ones are cordless with the power of 20,00rpm. Moreover, you can find this tool for less than 100$.
9. Flashlight
Another important device that you should have along with the creeper and floor jack is a proper flashlight. Even if your garage has enough lights, you will hardly see everything under the car. Also, you should choose one with a magnetic stand, because it is much convenient since you won't need to hold it all the time.
10. Drill and Set of Bits
Almost every house job and many parts of the vehicle include the bits, which makes it very important to have a drill in your garage. It will be much easier to replace some parts, install a new one, or replace anything in your home or backyard with this tool. For example, you can use smaller bits to hang a picture on your wall, or a bigger one to make or fix a shelf. When it comes to vehicles, many parts require you to have a drill to replace them.