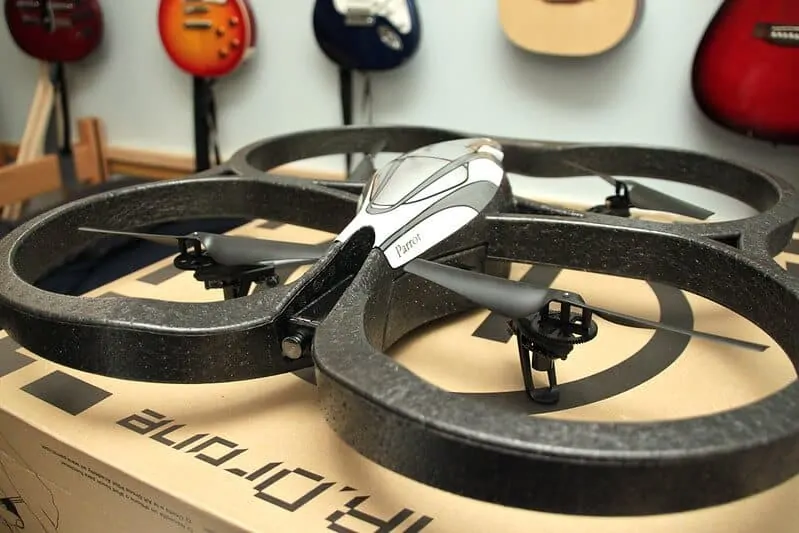 The demand for consumer drones or unmanned aerial vehicles (UAVs) is fast-growing. In 2017, analysts predicted the market to reach almost $1 billion in sales. Then, by the end of 2023, they anticipate the number of drones sold to surpass those staggering figures. People who have not engaged in drone-flying or UAVs as a hobby may wonder why they should take part in the trend.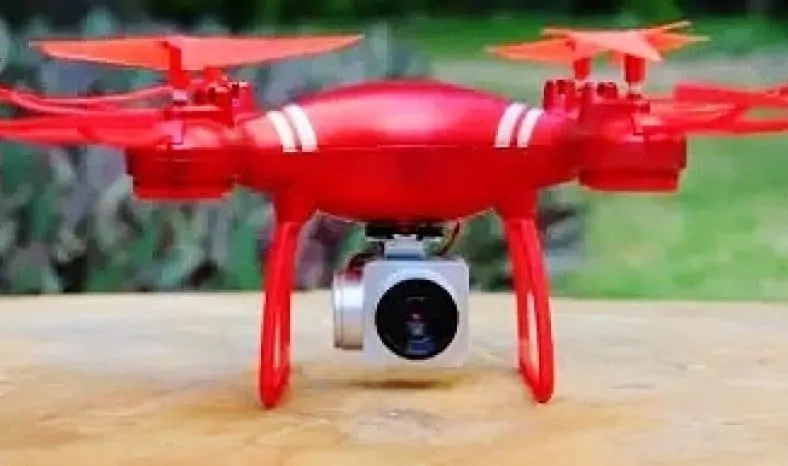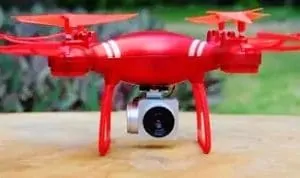 The KY101 Drone with WiFi and HD Camera [Image Source: eBay.com]
They may think that the activity must be strenuous. Plus, they may reckon the gadget as expensive. Nevertheless, drone flying is not an overwhelming endeavor. In this discussion, readers will understand why they should try engaging with drones for various worthwhile reasons. Moreover, they will learn about the best budget drones that fall into different categories.
6 Reasons Why People Should Engage in Drone-Flying Now
There are many types of drones, and nowadays, drone enthusiasts employ them for diverse purposes. Inexperienced and prospective drone owners will realize that the activity is, indeed, meaningful considering the following six grounds:
1. Smart farmers increasingly adopt UAVs as a mainstream device.
Smart agriculture or the contemporary use of digital technology in farming is on the rise. As such, the use of agriculture drones is also gaining ground. Technology-savvy smart farmers appreciate agriculture UAVs because they add efficiency to farming work. The use of drones for leisure and professional purposes is rising in popularity globally today. Learn the best budget drones made for various purposes here.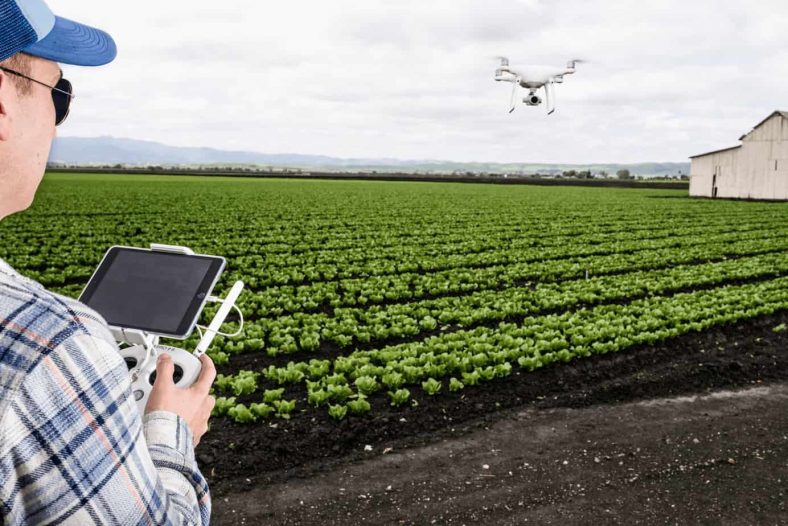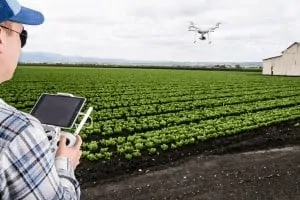 An agriculture drone. [Image Source: Miro.medium.com]
These drones help in the effective dissemination of pesticides, herbicides, and other essential farming chemicals. Moreover, these agricultural gadgets not only help in overseeing the farmland but also in ensuring raising wholesome crops and maximizing yield performance.
2. Drones facilitate the enjoyment of leisure moments.
Flying drones enable adventure-seekers to have fun as this gadget traverses the blue skies. Drones that are easy to operate make bonding moments enjoyable. Best friends and families can strengthen their relationships every weekend by playing drone games with hobbyist drones and racing UAVs. Employing the flying gadget for competitive sporting activities enhances one's competitive streak and makes people enjoy life as well.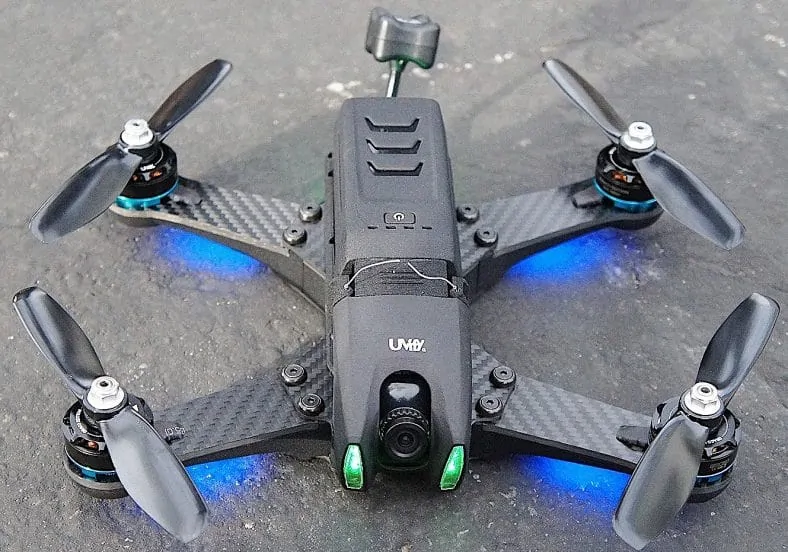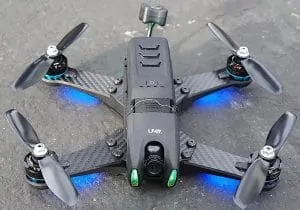 Uvify's Draco Drone for Racing
[Image Source: Engadget.com]
3. Parents get to strengthen their ties with their children who fly UAVs.
With plenty of choices for drones for beginners sold online and in brick and mortar stores, it is easy for parents to shop for top-rated drones for beginners that will surely delight their children.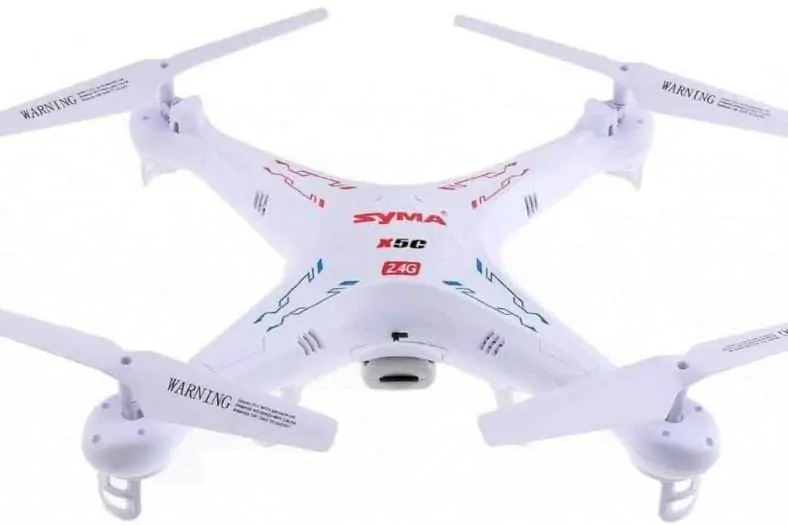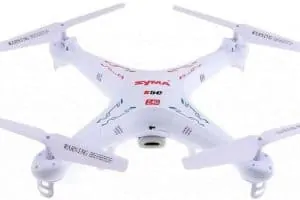 The Syma X5C Drone for Children
[Image Source: Dronemusthaves.com]
These toy drones do not require a lot of assembly and maintenance because they are the ready-to-fly or RTF types. The only help parents need to provide is when installing the propellers of these gadgets and when charging their batteries.
4. Drone photography enthusiasts get to enjoy capturing diverse, mesmerizing images.
Aerial photography drones make life exciting for aficionados because they make it possible and effortless to take stunning aerial pictures and videos. People enjoy capturing various images, even if they are amateur photographers.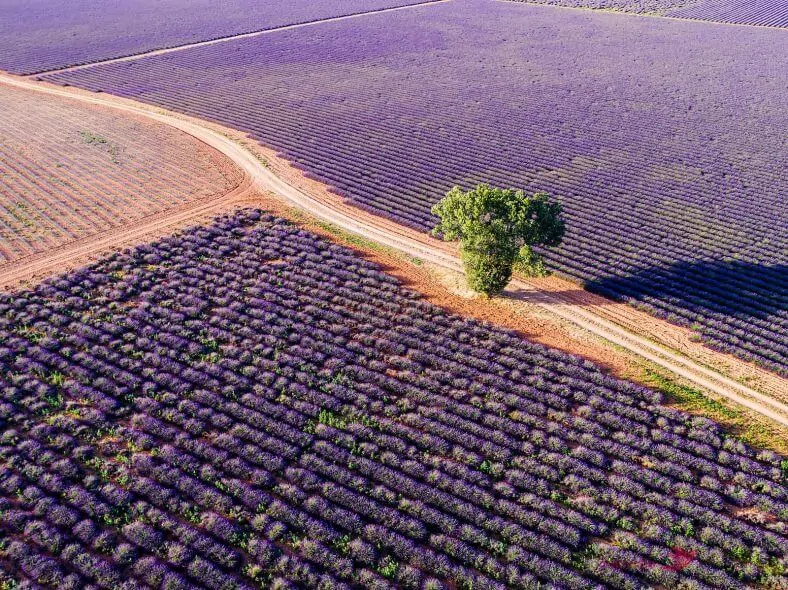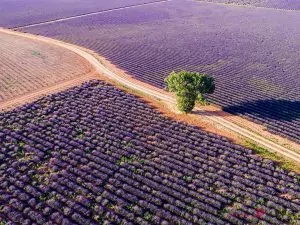 An aerial view of a tree in a lavender field in the summer in Provence, France. [Image Source: Matteocolombo.com]
With the presence of these high-end and digital pieces of equipment, it is, indeed, no longer necessary to spend money on the services of experts. Through the help of online tutorials, anyone can get the best cheap drone for aerial photography and enjoy taking different beautiful shots. Interested drone photographers can find the best cheap drone for filming the drone videography of residential properties for sale. Plus, they can find the best reasonably-priced drones for capturing shots of extreme and live-action sports. These are the best drone for mountain-biking, the best drone for action sports, and the best drone for snowboarding.
5. UAV cameras boost photography enterprises.
Drones are fast becoming famous for taking memorable photos at weddings, baptisms, birthdays, and wedding anniversaries. It is because of the extraordinary perspective they provide to such special occasions. Drones with cameras make it possible to capture photographs and videos from angles that conventional photographers are merely unable to reach.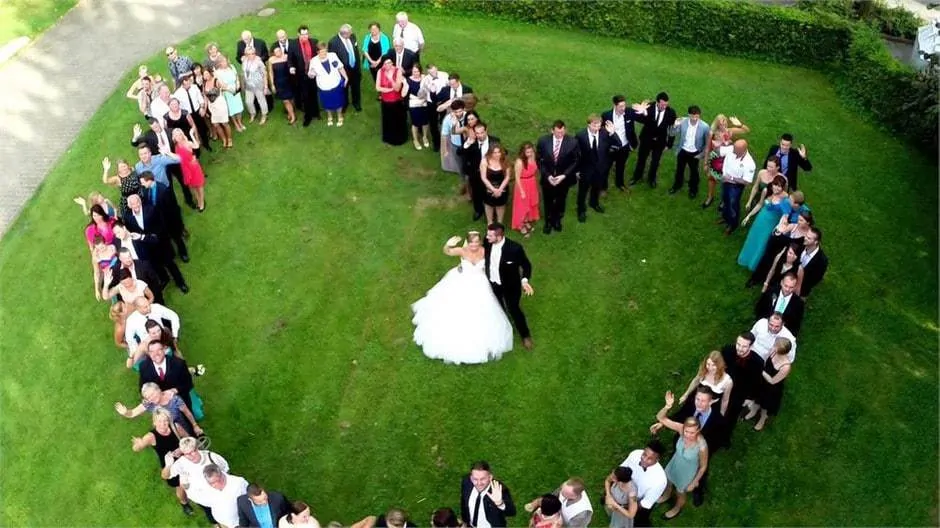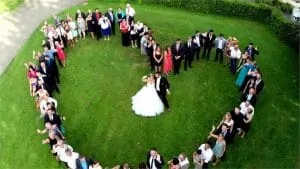 Drone wedding photography. [Image Source: Hitched.co.uk]
Using these sophisticated best quality drone cameras will surely provide an advantage to any photography business.
6. Real estate professionals heighten their chances of selling properties.
Real estate professionals can use drones to capture enhanced videography and images of the properties they are selling. When these people decide to buy drone cameras, they are choosing to give their business more advantages. Showcasing breathtaking videos and stills of real estate properties that UAV cameras capture certainly help in enticing potential clients. The possible buyers will get wowed with the property and its surrounding areas, increasing the likelihood of closing a deal with the real estate agents. Drones are becoming widely used today in many fields and industries. It is, therefore, highly likely that it will become a significant gadget in the future.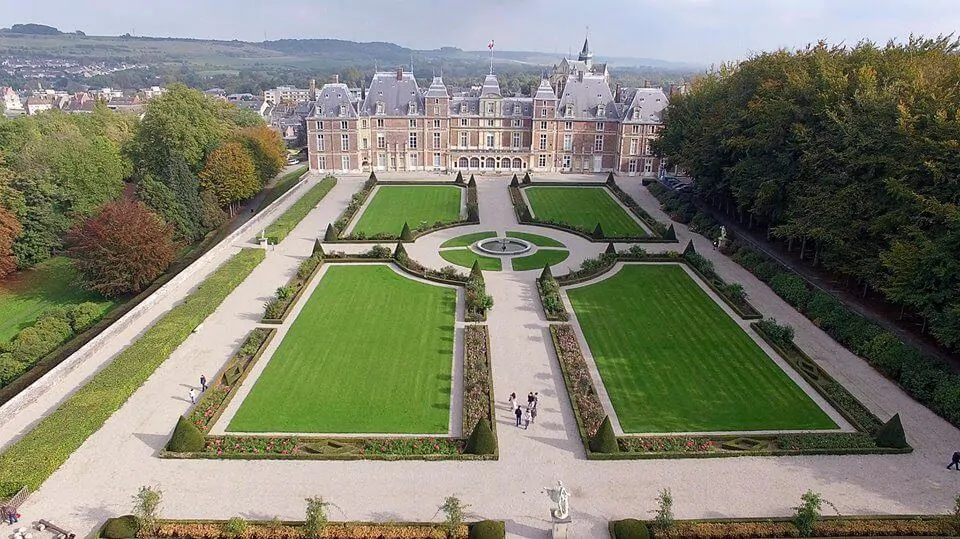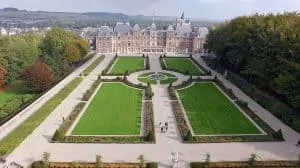 A drone image of a piece of real estate property. [Image Source: Drone-malin.com]
Hence, people who are thinking about the benefits of using drones should not wait any further. They should get one of the best budget drones today.
Best Cheap Drones to Buy for Various Purposes
For people who are still undecided and are still asking their family and friends the query of the day, "Should I buy a drone?" the loud and eager response should be a big "YES!" These potential drone enthusiasts should not worry because here are the best low-priced drones available in the market today. They fall into four categories, and buyers can easily spot which one suits them:
A) 2 Best Agriculture Drones
These UAVs for agricultural use are among the highly-rated products today. Buyers, however, should keep in mind that they are not a part of the category of a drone at a low price. These sophisticated farming gadgets are high-priced drones.
1) The eBee SQ
The eBee SQ is one of the best cheap drones for agriculture available in the market today. It is incredibly efficient in the analysis and monitoring of the farmland.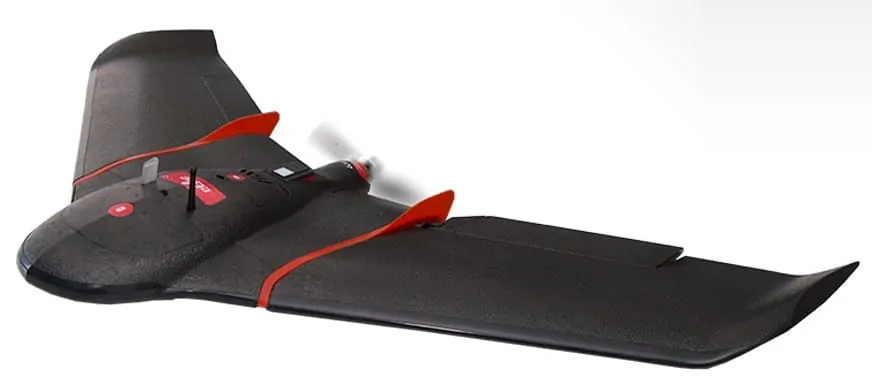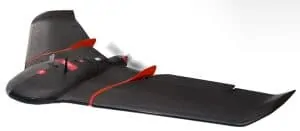 The eBee SQ. [Image Source: Precisionfarmingdealer.com]
Smart farmers will appreciate its precise and calibrated multi-spectral imagery. Thus, they will get dependable insights regarding the actual health of their crops. As an agriculture drone capable of covering hundreds of acres in one flight, the eBee SQ is also compatible with a farmer's existing Farm Management Information Systems (FMIS), workflow, and agricultural machinery.
2) The DJI Matrice 100
The DJI Matrice 100 is one of the best quadcopters for smart farming use. It comes with dual battery components that permit extended flight time of up to 40 minutes. This gadget also comes with plenty of the standard features of the DJI systems and gives a lot of selections for programming that smart farmers will appreciate.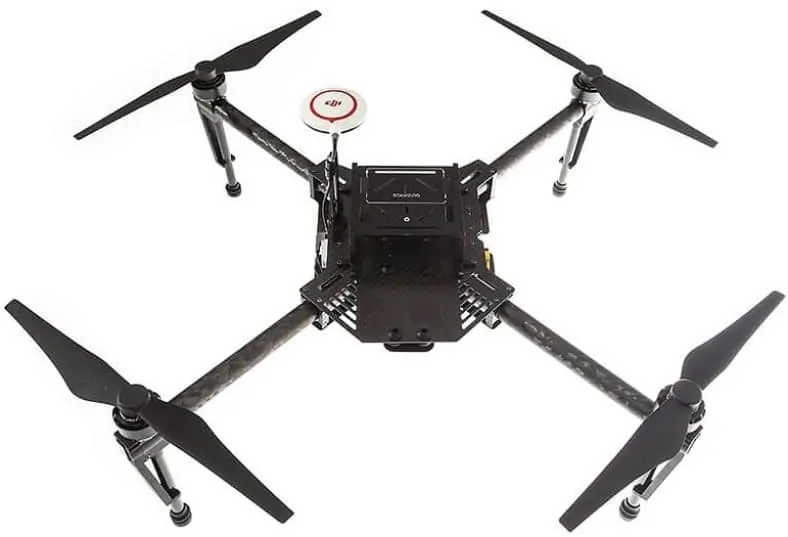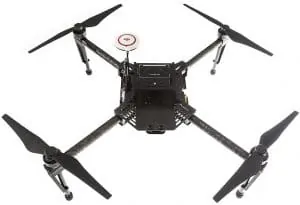 The DJI Matrice 100.
[Image Source: Dji.com]
Among these high-tech features are the flight controller, GPS, and DJI Lightbridge. Even with the most arduous tasks, these advantages help today's farmers navigate their agricultural land efficiently.
B) 2 Budget-Friendly Drones for Hobbyists
The DBPOWER X400W FPV RC Quadcopter Drone is among the drones for hobbyists sold at a friendly cost. This cheap drone with camera has a built-in, high-definition (HD) C4005 First Person View (FPV) high-resolution camera that facilitates the capture of awesome aerial footage and pictures from a whole new perspective.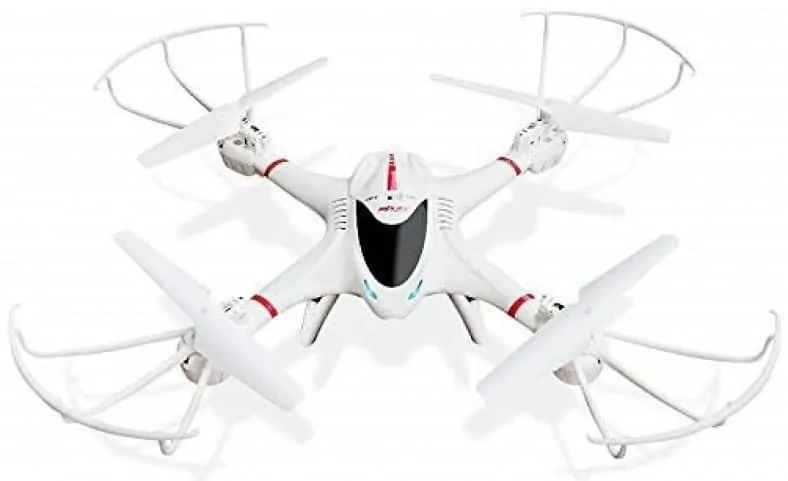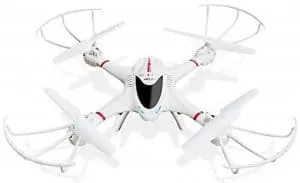 The DBPOWER X400W FPV RC Quadcopter Drone
[Image Source: Droneslaunch.com]
It is also compatible with 3D Virtual Reality (VR) headset. Drone enthusiasts can enjoy the world above the horizon by connecting this cheap drone with an HD camera to their smartphones. Then, they will get to witness the stunning imagery on their device.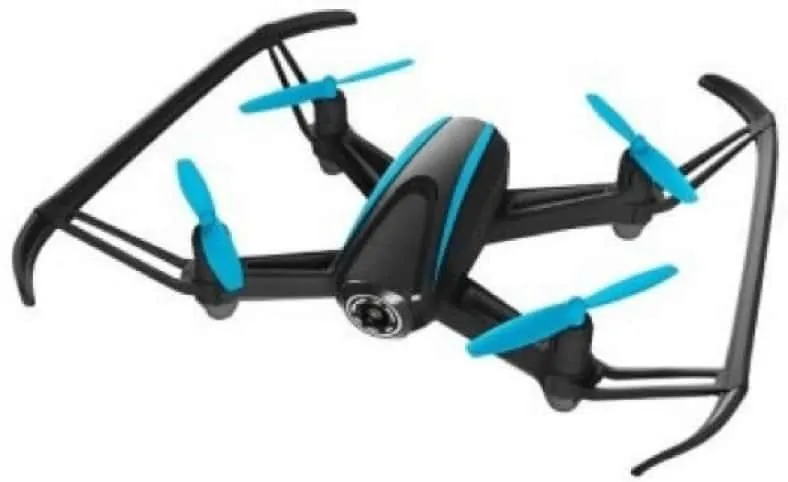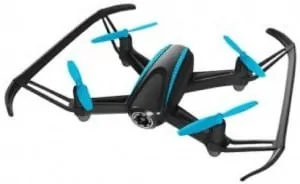 Force1 U34W Dragonfly Mini Drone with Camera. [Image Source: Aeroflydrones.com]
The Force1 U34W Dragonfly Mini Drone with Camera features an HD, wide-angle camera that can take crisp, 720-pixel drone photos. It is a small drone with a camera ideal for new drone pilots. Moreover, this convenient gadget is among the cheap drones for sale that helps in drone-flying lessons. It offers excellent indoor control, thanks to its features like Headless Mode, Gravity Mode, and Altitude Hold.
C) 2 Best Drones for Beginners and Children
Children and their parents will enjoy flying the Force1 F100GP Ghost Drone, which features a 1,080-pixel HD camera. With a battery life of 30 minutes, this UAV is considered the most extensive for its price point. Moreover, the brushless motors on this drone ensure a smoother and more silent flight. These advantages facilitate precise control while flying and longer flight times.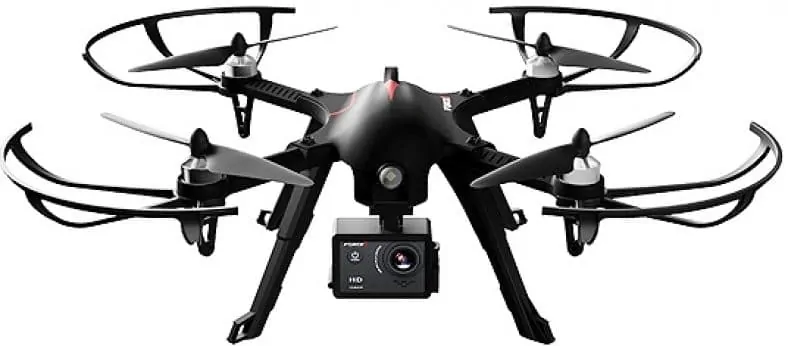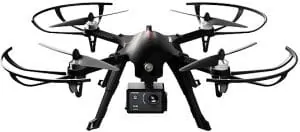 The Force1 F100GP Ghost Drone [Image Source: Droneista.com]
Plus, the Force1 F100GP Ghost Drone is affordable, and buyers looking for the best drone for GoPro will like this product. It is because this cheap drone with a good camera comes with a GoPro-compatible camera mount. Thus, the capture of crisp, professional-quality images for aerial and still photography will always be within reach for the buyers.
The SNAPTAIN S5C WiFi FPV Drone is among the drones for beginners that will bring a smile on children's faces. Together with their parents, young drone enthusiasts will have fun with this user-friendly gadget that is easy to operate.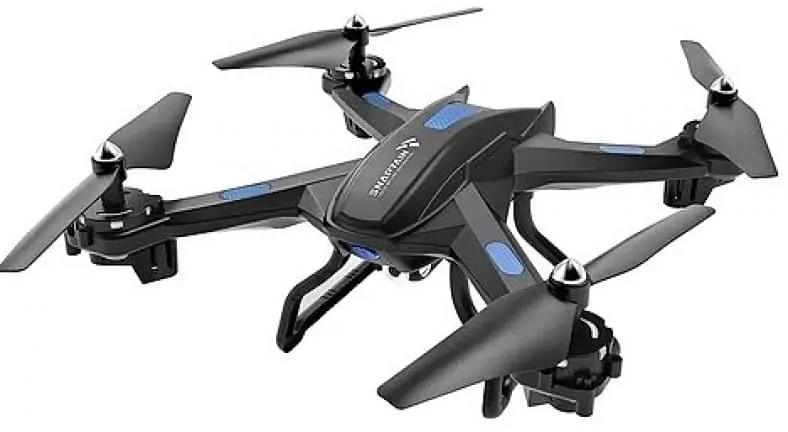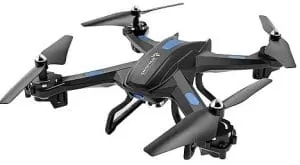 The SNAPTAIN S5C WiFi FPV Drone [Image Source: Vantop.com]
With protective propeller guards ensuring safe flights, the SNAPTAIN S5C WiFi FPV Drone works with a mere press of a button, taking off, landing, and coming back to the user's commands.
D) 4 Best Drones for Aerial Photography
The Holy Stone GPS FPV RC Drone HS100 features an optimized camera. It can take high-quality aerial pictures and videos with 1,080-pixel. This low-priced drone camera also has an adjustable, 90-degree angle. It allows Real-Time Viewing directly from the remote control.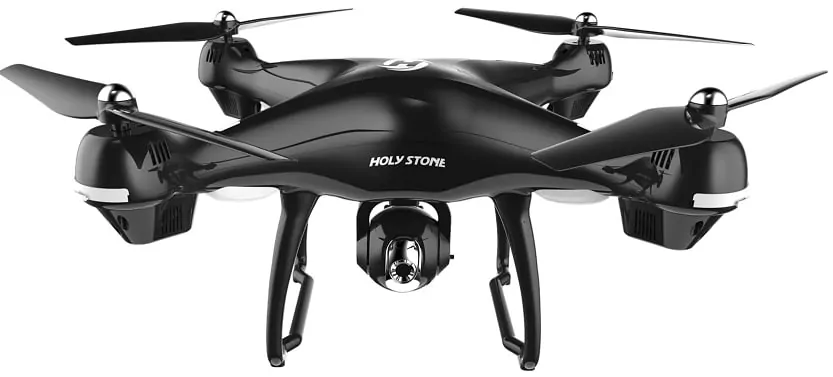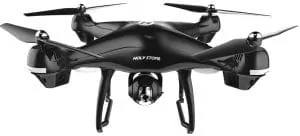 The Holy Stone GPS FPV RC Drone HS100 with Camera [Image Source: Holystone.com]
Drone enthusiasts can use this UAV for taking Instagram-worthy countryside scenery, selfies, outlandish patterns, and so much more.
The Altair 818 Plus Hornet is a professional-quality hobby drone. It comes with 720-pixel camera capabilities. Buyers will enjoy using it for a good 30 minutes long. "The Hornet" is perfect for budding aerial photography enthusiasts as well as pilots of all skill levels.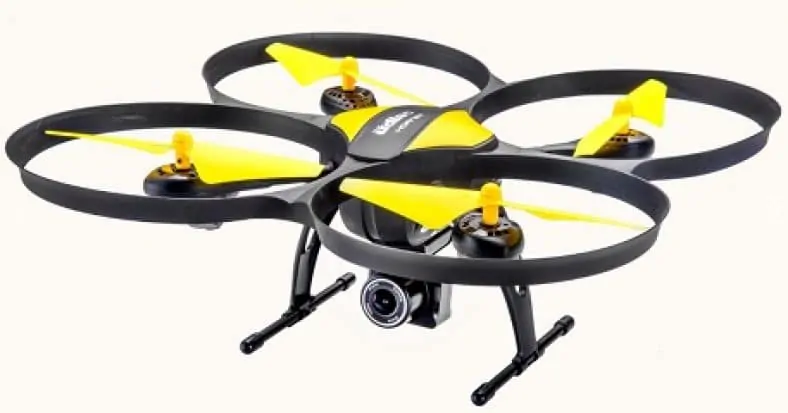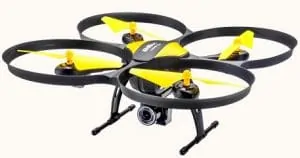 The Altair 818 Plus Hornet [Image Source: Dronethusiast.com]
Furthermore, this drone camera facilitates taking of live drone videography and images in FPV with an FPV headset or the drone user's tablet or smartphone.
The Altair Falcon AHP Drone carries a 720-pixel live video camera that enables video and still photography with a 120-degree viewing angle. The Autonomous Hover and Positioning (AHP) system is a unique drone model of Altair Drones.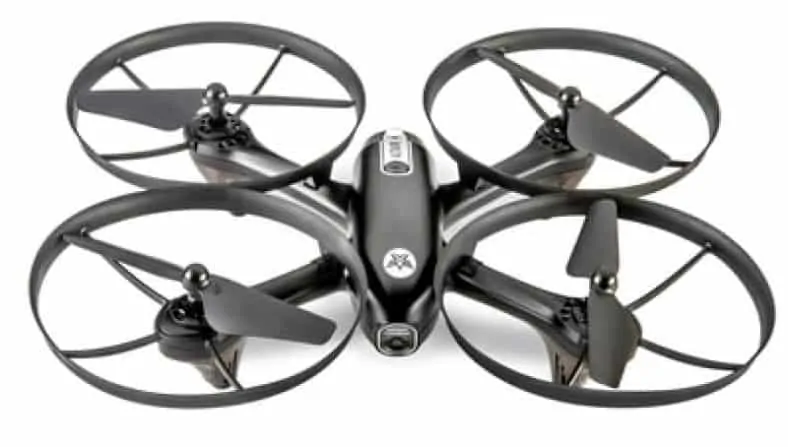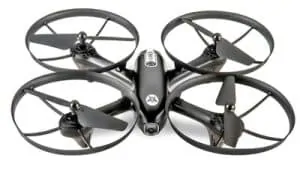 The Altair Falcon AHP
[Image Source: Dronethusiast.com]
This feature keeps the UAV in place during flight. It makes it possible for this drone camera to fly steadily. With 8 to 10 minutes of flight time, this gadget features two batteries that allow more enjoyable time spent on flying than battery-charging.
When buying a drone for photography, seasoned drone photographers and inexperienced ones will relish this gadget.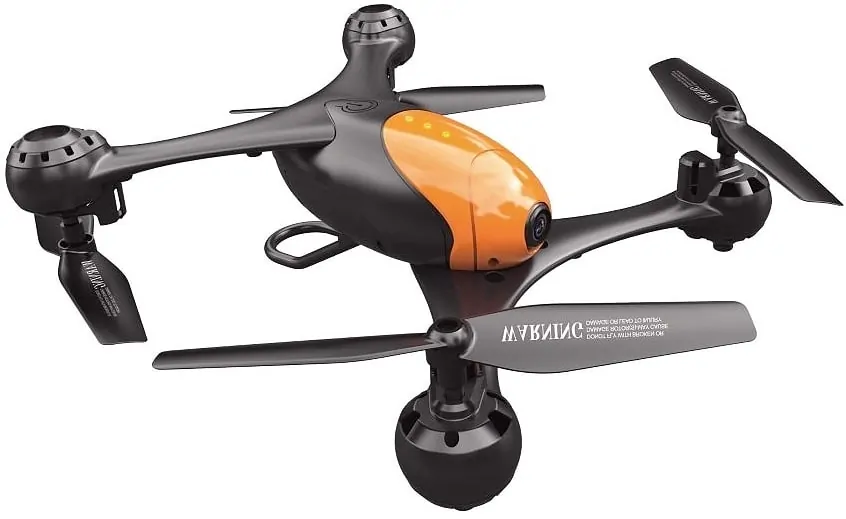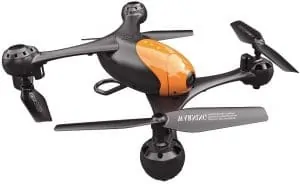 The ScharkSpark SS41 Drone with Two Cameras
[Image Source: Aeroflydrones.com]
It features dual cameras: the 1,080-pixel HD front camera and the 720-pixel bottom camera. Aerial photographers will, hence, enjoy multiple perspectives. Plus, they can have fun freely changing the real-time viewing modes this cheap HD drone camera offers, giving them more unforgettable moments. This drone with a cheap drone price also consists of high-precision sensors, securely hovering the UAV for a steadier flying movement.
As an aerial photography drone, it makes the control simple. Plus, it is user-friendly and allows the capture of crystal-clear videos and photos. Through learning about these various types of drones, new drone aficionados will get their common question of "What drone should I buy?" answered finally. They will surely feel excited as they realize that these high-tech gadgets are, indeed, useful, and has a future.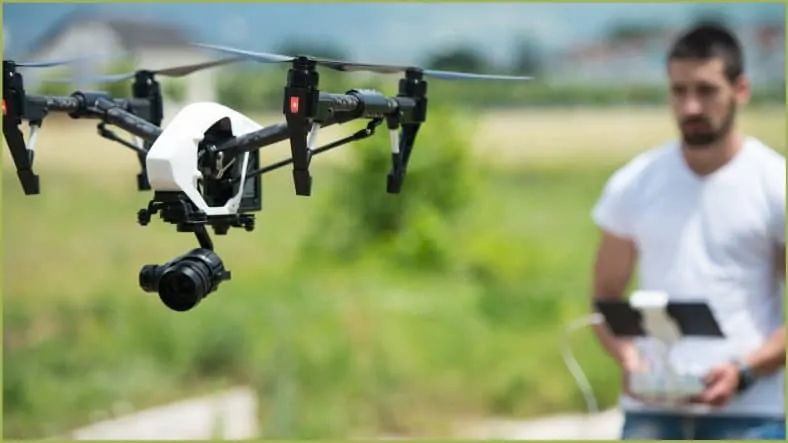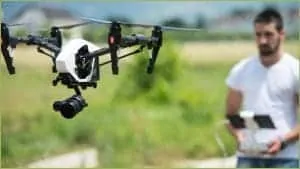 A man flying a drone.
[Image Source: Ia.acs.org.au]
At this point, the market and technology for consumer drones are rapidly maturing. Users of plenty of this digital equipment can control them already using their tablets, smartphones, and mobile applications.
Moreover, they can already live-stream their flight footage directly to their mobile device via the FPV feature. As time passes, the question, "How much does a drone cost?" would not matter much for interested drone buyers then. This likelihood will happen once they know that they have a ready budget for technology and how significant this technology will become in the near future. Availing the best drone to buy today inevitably transforms a buyer into one of the early adopters of the drone technology, and they will undoubtedly feel thankful later on for doing so.