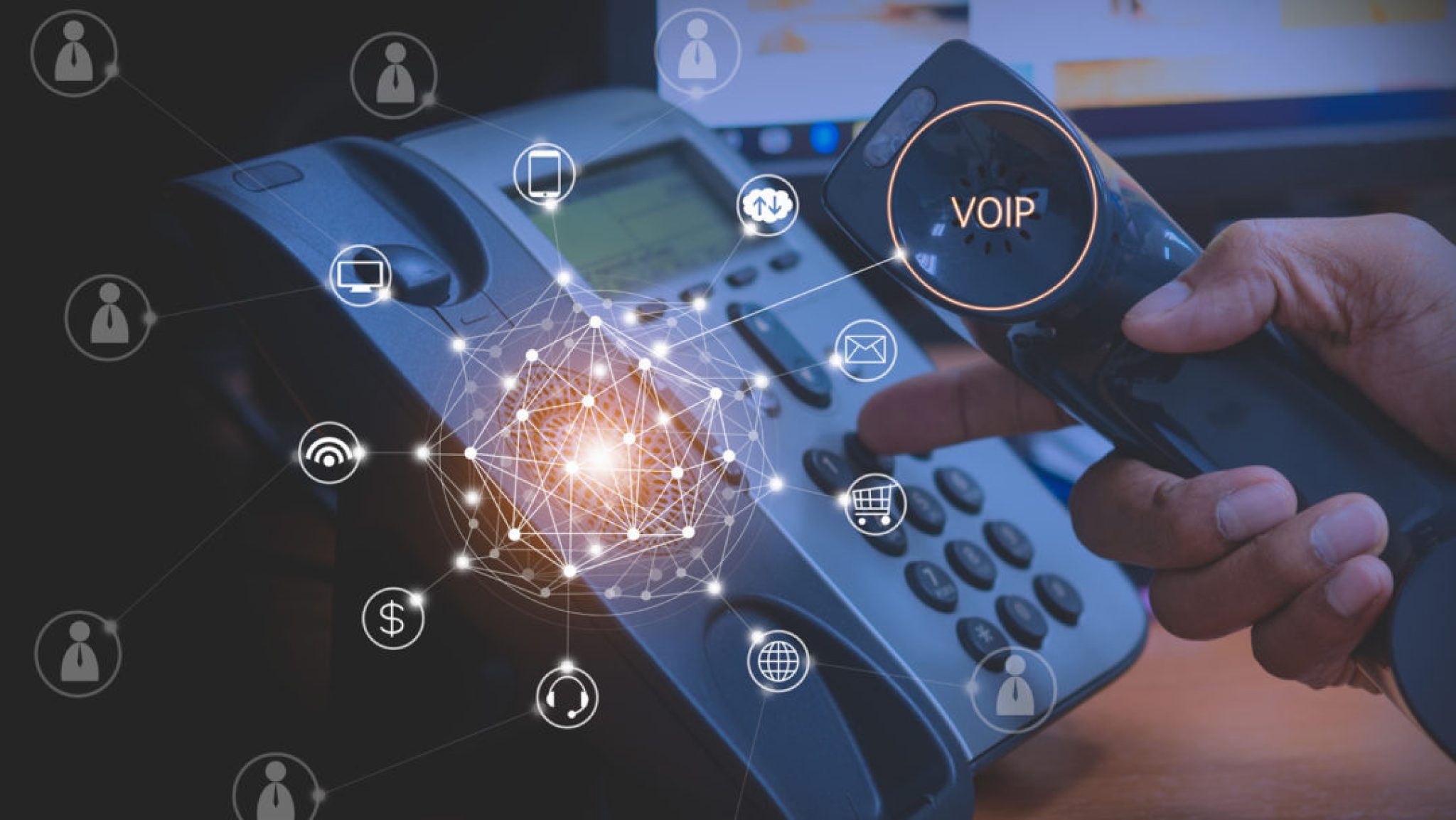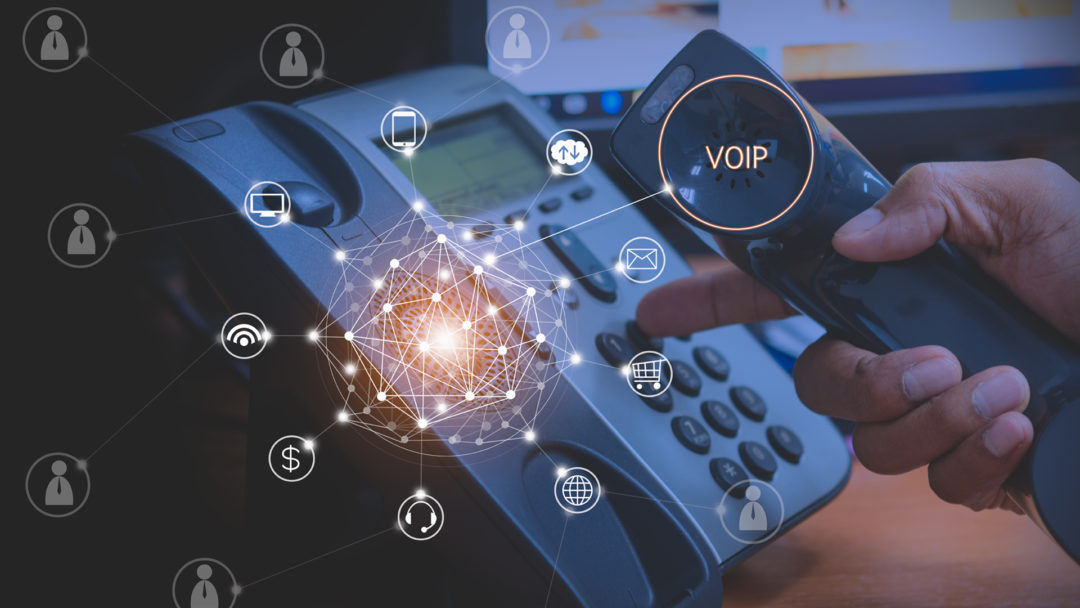 The best way to sustain the customers is to provide excellent customer service. Customer handling techniques of a company set a tone and give customers reasons to become recurring customers. In recent times, it has become quintessential that if you want your business to grow, you must have customer service that is throughout available.
Many businesses are hiring extra people to satisfy this demand. But it's not simply about having a large number of people available to answer questions. The proper communication systems can assist you in operating more efficiently.
There are numerous solutions available to improve your customer service, ranging from CRM integration to live chat and ticketing help, and finishing with an online portal and cloud phone service. Do you want all of these features integrated into one tool? It can be done with a VoIP phone system.
VoIP (Voice over Internet Protocol) turns the audio into a digital signal, allowing you to connect over a call from a computer, other data-driven devices or a phone supporting VoIP. To put it simply, it is a phone service given via the internet. VoIP reduces delays and annoying voicemail, allowing you to reach the proper extension and receive the right answers in the shortest amount of time feasible.
How To Give A Boost To Customer Service With VoIP?
VoIP technology allows traditional telephony services to function across computer networks utilizing packet-switched protocols. When VoIP is packet-switched, it encapsulates voice signals in packets, comparable to an electronic envelope. VoIP packets can be shared over any VoIP-corresponding network, like a LAN (local area network).
VoIP telephony such as one provided by CloudTalk is an excellent solution to enhance client-business engagement. With a good customer service strategy, you can avoid any VoIP issues. It is beneficial for both small and large enterprises to add layers to their phone systems in order to enhance efficiency.
Let's find out the ways to take customer service to new heights with VoIP:
1. Take every call with VoIP
The main reason businesses are depending on VoIP is that it offers tools like call forwarding, find me, follow me to catch all of your potential calls. This provides organizations with the maximum freedom to answer all calls regardless of their location or time of day.
As more calls are answered, VoIP reduces the number of voice messages. Most of the time the employees go on callbacks. But with VoIP, you may boost client satisfaction by answering the phone on time.
2. Automatic responses to the customers
Businesses can benefit from the Interactive Voice Response (IVR) that all VoIP operators offer. The IVR system is configured to route calls to the relevant extension. Customers do not need to phone from one department to another; instead, they can use IVR to select the department or extension they want to contact.
This will not only help reduce customer annoyance due to endless transfers, but it will also save you time talking to consumers and manually routing them to the correct destination.
3. Day or night, service is available
VoIP enables customer support to be available every hour of every day, to satisfy client demand in a timely manner. You will be able to forward, route, or transfer calls to the right department at any time of day using enterprise-grade VoIP services. Your customers will be able to connect with you at any time or hour, including weekends, and your personnel will be available to help them.
VoIP is adaptable enough to accommodate teams from all around the world. VoIP is adaptable enough to accommodate teams from all around the world. If your company has multiple branches in different time zones or locations, you can derive benefit from VoIP to route calls to the appropriate branch. Your customer retention rate will improve as a result of this tool.
4. Share everything via Email
VoIP eliminates the need to remain in one location and wait for faxes or voicemails to reach you. Even when you are not in the office, your customers will be able to contact you. Voicemails and faxes will directly reach your inbox. Many VoIP operators provide both of these useful services to help you be more productive.
Voicemail to email and fax to email are two advanced services that will keep you accessible to your customers at all times and from any location. Your employees get the luxury to work from anywhere without any glitches.
5. Analyze and monitor customer Service
One of the attributes of a VoIP phone system is to provide monitoring solutions. You can listen to the live calls with call monitoring. You will be able to analyze the performance of your staff and make data-driven decisions. You will be able to identify your employees' and customer service's weak points and take corrective action.
How To Integrate VoIP With Customer Service Software Platforms?
By integrating with customer service software systems, VoIP enables businesses to improve their customer service. A VoIP system can record information about a caller and provide it to customer service.
When a consumer phones your company, their information is pulled up, and it checks the caller's details and the existence of previous encounters.
If there is no data for a caller, your staff can request it and update it in real-time. Customers' information will be saved in your database and can be accessed whenever necessary. Your staff will have a lot more information at their disposal.
Customers are no longer required to repeat themselves. This will not only help you improve the customer experience, but it will also help you save time on the phone. Integrating your VoIP phone system with your CRM or another customer service tool will improve your customer service.
Customer service is crucial to the image of your firm. Don't let poor customer service taint your brand's image. A VoIP system guarantees a 360-degree view of your customers as well as the efficient operation of your organization. Make an effort to bedazzle your customers. With a VoIP phone system, you can streamline your customer service and increase customer satisfaction.
How To Identify The Right Size For The VoIP Configuration?
It comes down to selecting the right tools and technologies to enhance your mode of communication. If an organization has multiple branches in different locations, then the first step for them is to connect the customers to the right office.
They don't want their customers to get a wrong connection or be bounced about. The system allows their clients to dial a local number that supports the local office, yet from a grand-scheme standpoint, they are able to manage their telecoms under one major phone system, allowing four-digit dialing and no long-distance between offices.
Conclusion
Switching to VoIP can be a great way for small businesses and enterprises to save money on customer communication. Long-distance and international calls are usually free when using VoIP. The only fee is for an internet connection.
When you implement VoIP, it does not imply that all of your staff must utilize IP-enabled phones. Even if you have analog telephone stations, the finest VoIP providers integrate IP telephony in a way that safeguards your investment in current telephone equipment.