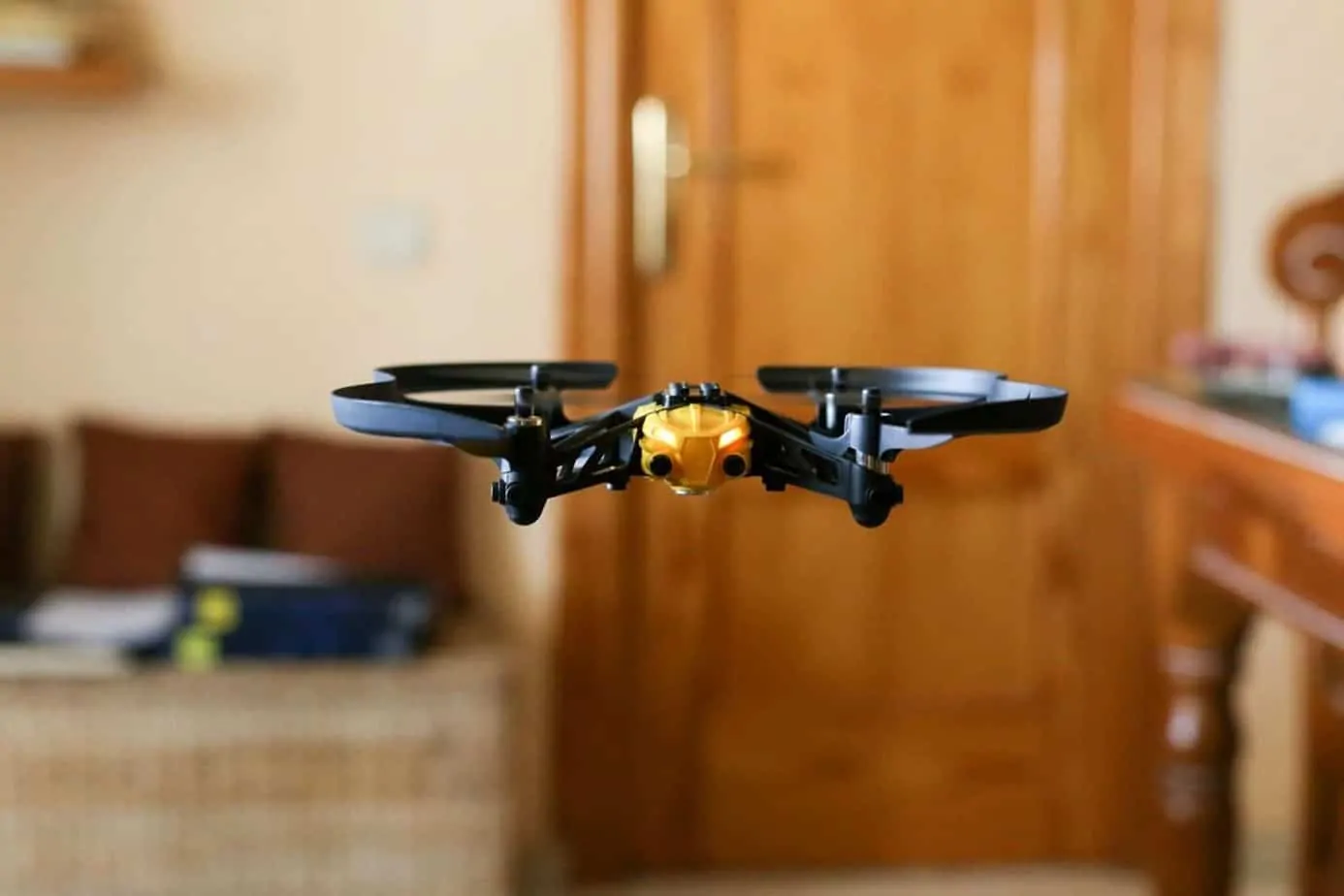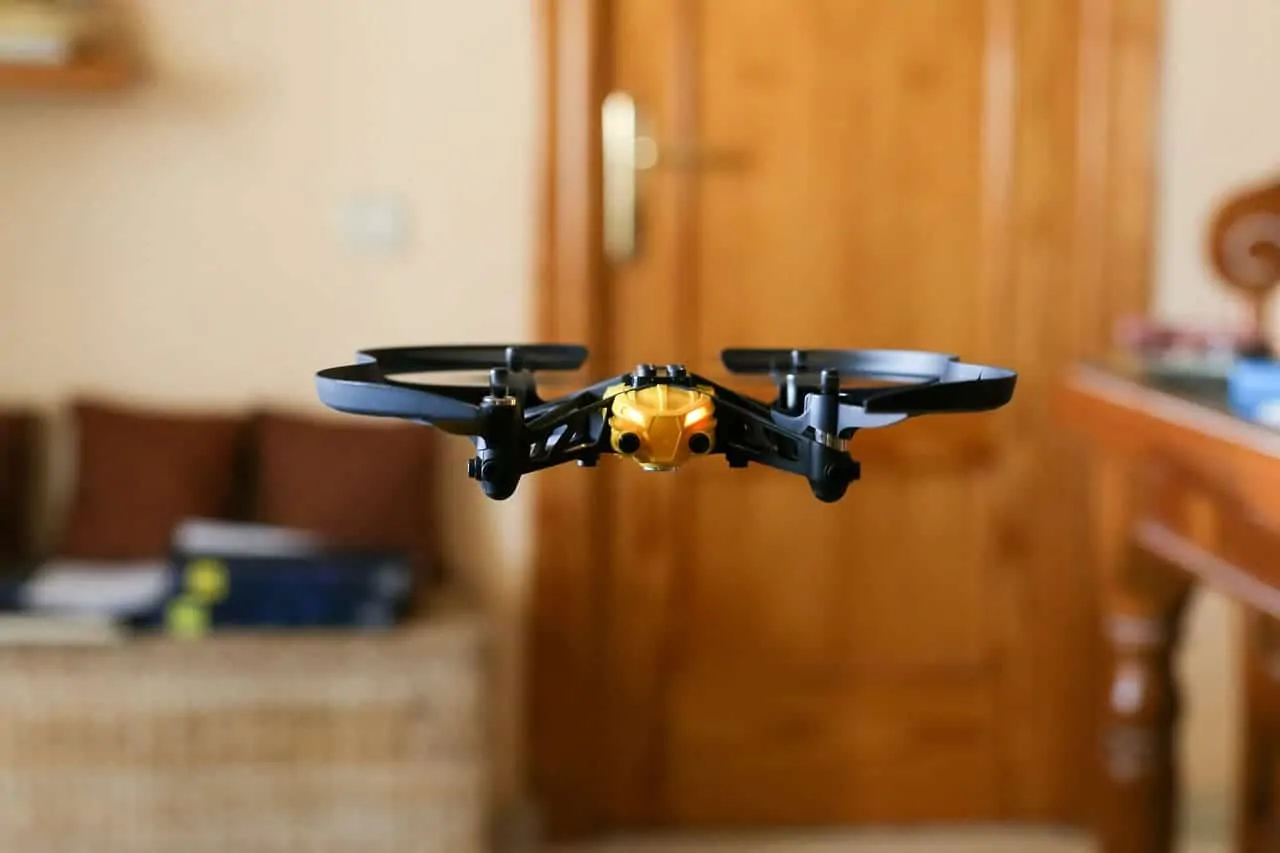 When it comes to drone size, it all depends on what you need. If you need a drone to carry a heavy piece of video equipment, you will need a large drone. However, if you are looking for a drone that will provide you with a limitless amount of fun while piloting it, a small quadcopter would be much better.
But, being small doesn't mean these drones can't compare with large ones in terms of performances. In fact, small drones are usually much more agile, thus being capable of making impressive stunts in the air. Some of them can also be very fast, with a fairly good control reach.
The battery is what is the biggest problem in most cases, as it doesn't have enough power to keep the drone in the air for a long time. Still, there are some small drones that have a very good fly time, but finding them is not easy. Luckily for you, we managed to find a few of them that apart from having a good battery life, also have a number of other superb features. We present you now with our top 5 picks for the best small quadcopter.
With the size being only 5.3 x 1.6 x 5.3 inches, Holy Stone HS170 Predator is one of the smallest drones. Its size allows it to fly nicely through the air, so you'll be able to make some impressive moves with it. Furthermore, this small quadcopter comes with features such as the headless mode that prevent the drone from crashing.
Features of Holy Stone HS170 Predator
The drone does not come with a camera, but you can't expect that from a quadcopter that costs less than 40 US dollars. But, although it doesn't have a cam, it has a number of other amazing features. First of all, the drone comes with a remote controller that can catch its signal from the distance of up to 50 meters. The quadcopter is easy to maneuver as it features a multi-gyro system that adds to its stability. This means that you won't crash it even when making it do advanced aerial stunts.
Considering that this is a small quadcopter, its flight time is actually pretty good. In fact, Holy Stone HS170 Predator can stay in the air for more than 8 minutes, before you will need to charge the battery again. Speaking of the battery charging, the time needed for it to get fully charged is between 60 and 80 minutes. However, if you don't want to wait that long, you can simply place a new battery in, something that is done pretty easily.
PROS:
Cheap price
Safe and easy to control
Decent range
Fairly good fly time
Replaceable battery
Recommendation
Buy this drone if you have no experience with drone flying and you will fall in love with it. It will train you well for piloting camera drones in the future.
Same as the previous drone on our list, Hubsan X4 (H107L) too is pretty affordable. This quadcopter costs just over 30 dollars, which means that buying it is a good choice no matter what. But, even if it was much more expensive, it would still have our recommendation due to the fact that it comes with a number of amazing features.
Features of Hubsan X4
Hubsan X4 seems like a perfect beginner's quadcopter for a number of reasons. First of all, the drone is very easy to pilot with the use of the remote controller. On top of that, it is very stable in the air, meaning that there's no chance it will crash because of a strong breeze or rain. It's because the drone utilizes the multi-gyro technology that keeps it stable in the air. Furthermore, a one-piece frame made of tough materials is used for this drone, so even if you crash it, you won't destroy it.
When it comes to the battery, the drone can stay in the air for about 5 minutes. To be honest, that is not something the manufacturer should be proud of, but the good news is that there is a solution to this problem. Instead of stopping the fun, you can simply change the battery once the old one runs out.
PROS:
Stable and easy to pilot
Made of durable materials
Cheap
CONS:
Doesn't have a camera
Short fly time
Recommendation
The drone was designed to be fun and easy to control. That makes it perfect for first-time pilots who are looking to learn the secrets of RC drone operating.
AICase Cheerson CX-10W is one of the smallest drones on the market. It's so small, that you can place it on the palm of your hand. The dimensions of this quadcopter are 3.1 x 3.1 x 1.1 inches, which means that you can fly it indoor without any problems. Apart from the small size, the drone deserves our recommendation for many other things.
Features of AICase Cheerson CX-10W
What's really impressive about this tiny quadcopter is the fact that it features a camera. You can use it for taking photos and videos, but also for first-person view piloting. In order to do that, you would need to connect the drone with your smartphone by using a certain app, which will allow you to control it with ease.
Speaking of piloting, you can control the drone from a distance of about 20 meters. The quadcopter can stay up in the air for about 4 minutes, after which you will need to charge the battery. The charging time is not too long (about half an hour), but if you don't want to stop the fun, you can simply put a new battery in.
PROS:
Comes with a camera
FPV piloting achieved through connection with a mobile device
Considering its size, the drone has a decent flying range
Recommendation
If you are in a search for a great small drone, which comes with a camera, AICase Cheerson CX-10W is the perfect choice for you. It's fun to pilot via your mobile device and comes with many interesting features. On top of everything, the drone is also very cheap.
We've already dealt with a similar model earlier on the list, but the difference with this drone and the version H107Lis that this quadcopter has a camera. It is capable of making 0.3 MP videos, which are then stored on the SD card, which unfortunately doesn't come with the drone. Apart from the camera, the drone is also amazing for a number of other things, like its very affordable price, for example.
Features of Hubsan X4 (H107C)
The reason why this drone is on our list of small quadcopters is the fact that its dimensions are 2.7 x 2.7 x 1 inches, while the total weight of the drone is 1.1 pounds. This means that you will have no problems flying this drone inside your house. Still, most people decide to fly it outdoors, not only because they can make great aerial footage with it, but also because the drone performs very well in the air.
The drone can fly for about 6-7 minutes in the air, during which you will be able to make impressive aerial stunts. It's because it uses a gyro technology, which prevents it from losing balance and crashing. Another good thing about this drone is that you can replace its battery once it runs out.
PROS:
Comes with camera
Small dimensions and lightweight
Decent fly time
Recommendation
If the thing that you are looking for is a small drone with a good camera, Hubsan X4 (H107C) might just be what you need.
This small quadcopter is one of the best beginner drones on the market. This is a great choice to introduce you to the world of drone piloting. The reasons for this claim are numerous, starting from the fact that it's very cheap. Furthermore, the drone also contains a camera, which can be used for FPV piloting.
Features of This Quadcopter
The drone is easy and very fun to control. You can pilot it by using your smartphone. All you need is to download an app and connect the device with the drone. You will see on the smartphone's screen what's going on from the first-person perspective.
The drone is also great for its control distance, which is between 50 and 80 meters. On top of that, the quadcopter also has a very good flight time. It can keep airborne for about 10 minutes straight, something which is not the case with many other small quadcopters.
PROS:
Comes with a camera
Cheap
Easy to control
Fairly good control range
Good flying time
CONS:
Doesn't come with its own RC (you need to use a mobile device instead)
Recommendation
This quadcopter seems as the ideal choice if you want to get introduced in the world of drone flying properly. It will make you fall in love with drones, but will also teach you how to pilot one safely.
Final Note
Some would think that if a drone is small, it can't have amazing features such as HD camera or FPV control. Well, that's not true if you choose the best small quadcopter, such as the ones from the list above. Not only do they come with a number of useful options, these drones are also designed to perform well in the air. On top of everything, the small drones are also very cheap. So, feel free to buy one of these five and you'll see how awesome there are.