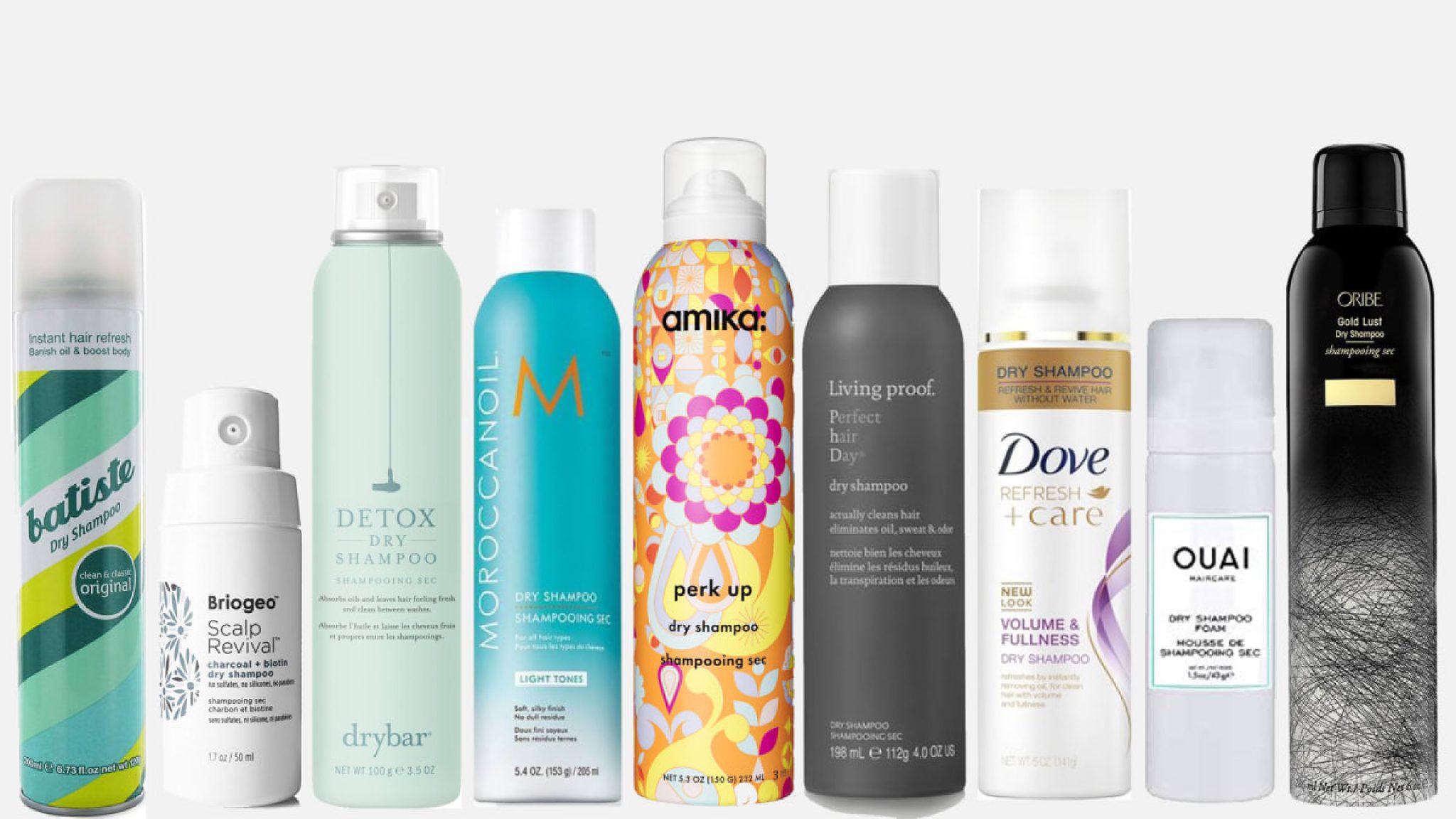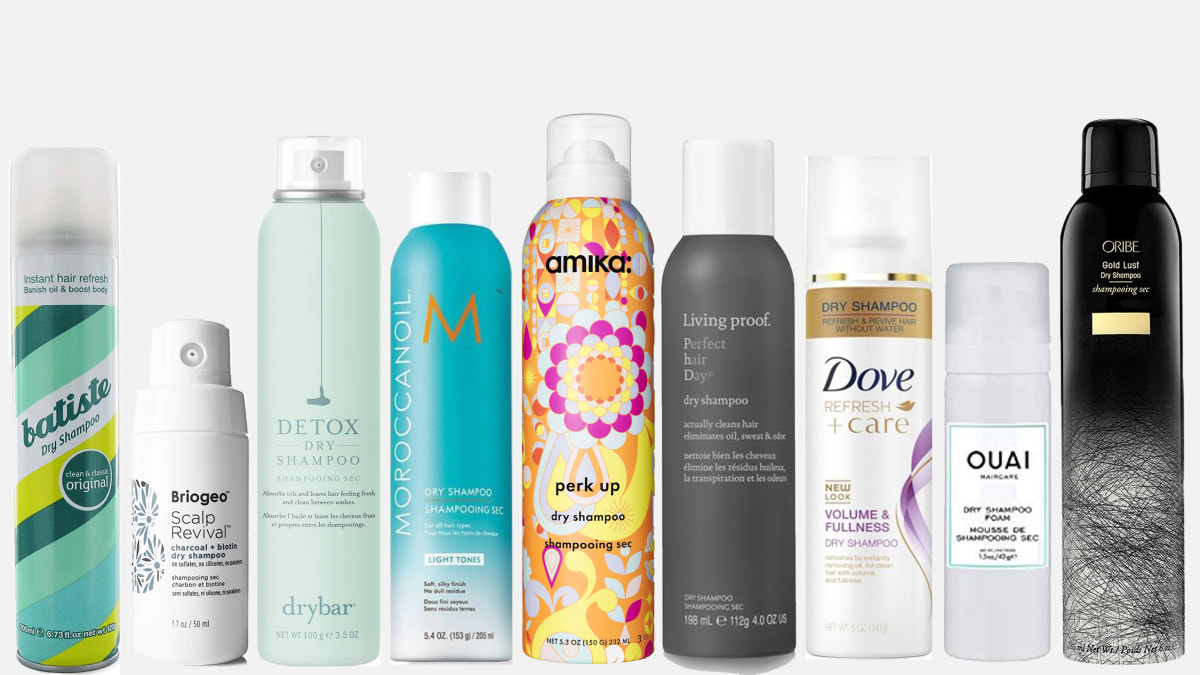 Sometimes you'll sleep through your alarm and not have the twenty minutes you need for washing and drying your hair. It happens to all of us, and coming to terms with it is a big part of being an adult. You don't always have time to make every inch of you look perfect, and that's fine. However, it doesn't mean you should completely give up on looking good and surrender to greasy-looking hair on rush mornings.
Instead, you should have a backup plan – and it should involve a good, reliable dry shampoo.
We've put together a list of 10 best dry shampoos, according to the ayambeautycare.com team of experts.
1. Batiste
Sometimes, we have to choose to either wash the hair or be on time. In those situations, Batiste Dry Shampoo has been saving the day for decades. It can decrease the roots without leaving the hair looking weirdly stiff. It has been around for a long time, and fans around the world swear by Batiste. The dry shampoos come in many different scents and they all have fun names like "Neon Lights" or "Wild." There are also tinted versions of the shampoo which look amazing, especially on dark hair.
2. Dove's Volume & Fullness Dry Shampoo
If you're a high-end beauty junkie, you probably won't give a product worth $4 a second look. However, you'd be very, very wrong if you skipped Volume & Fullness dry shampoo by Dove. This gem has quickly distinguished itself from its drugstore competition. The product contains silica, an ingredient rarely found in drugstore products. Usually, dry shampoos in this price range use talc instead of silica, leaving residue on your scalp and hair.
However, Dove's Volume & Fullness Dry Shampoo instantly boosts volume and leaves no residue whatsoever. It distributes the product evenly, ensuring generous application for all those days when your hair needs a little extra push.
3. Bumble and Bumble's Powder Dry Shampoo
Powdered dry shampoos may be on many people's 'meh' list, but Bumble and Bumble's Powder Dry Shampoo exceeds all expectations. Its versatile formula and easy application surpass anything any powdered dry shampoo has ever done before. Most of them will make you feel like you've dubbed baby powder on top of your head, but not this dry shampoo. It contains a hybrid silicone powder that instantly absorbs oils and leaves your roots feeling and looking fresh.
4. John Frieda Luxurious Volume Refresh Dry Shampoo
If you're looking for a dry shampoo but don't want to deal with any residue, maybe you should try John Frieda Luxurious Volume Refresh Dry Shampoo. Its fresh scent and quick-absorbing properties will give your roots instant volume and make them smell divine. John Freda experts suggest letting the shampoo sit on your roots for a couple of minutes before you massage it in to make sure it picks up all the grease.
5. R+Co Death Valley Dry Shampoo
When it comes to dry shampoos, R+Co Death Valley Dry Shampoo is one of the best shampoos for dry colored hair. It has a lightweight formula that won't suffocate your follicles or make your hair look stiff at the roots. The product is suitable for any hair color or hair type, and it makes hair look and feel clean for days after washing. It contains Brazilian rice protein and Vitamin E to keep your hair smooth and shiny. Moreover, the shampoo volumizes your hair with pro-vitamin B. It's very easy to use. All you need to do is aim and spray. The formula has vegan ingredients and it is completely cruelty-free.
6. Oribe Dry Texturizing Spray
Even though not technically a dry shampoo, Oribe Dry Texturizing Spray does the same job as dry shampoos do. It's a texture spray that soaks up grease from your roots and gives your hair charming volume. It's a cult classic, just like Batiste Dry Shampoo. It's known for giving you that cool matte, casual supermodel look favored by many.
7. First Class Charcoal Detox Dry Shampoo
First Class Charcoal Detox Dry Shampoo is one of Sephora's best selling dry shampoos for many good reasons. Its formula is rich in charcoal, and it makes your hair look fresh and playful without adding any extra weight or grit. It is the perfect dry shampoo for fine hair.
8. Klorane Non-Aerosol Dry Shampoo with Oat Milk
Klorane's Dry Shampoo with oat milk has quickly become a favorite among beauty lovers and top stylists. However, the original formula just got even better with the new product.
The new, non-aerosol version of the dry shampoo is great for a dry scalp because it prevents brittleness and dryness. It will extend the life of your blowout for a couple of days without any ashy shades or ugly residue. The formula helps you get rid of oily roots and allows you to show off your fluffy lively hair even days after washing.
9. Cake Beauty The 'Do Gooder Volumizing Dry Shampoo
Cake Beauty has always been revolving around bouncy curls, so it's no surprise The 'Do Gooder Volumizing Dry Shampoo helps hair bounce in just a couple of sprays. The formula is corn-starch-based and lightweight, and most importantly – it leaves zero residues or stickiness. There is no need to even brush your hair out after spraying it. Just spritz and go!
10. Bed Head by TIGI Oh Bee Hive! Matte Dry Shampoo
Bed Head's BeeHive dry shampoo is another favorite of many beauty gurus. It also works as a hairspray. The formula contains a superfine powder that freshens the roots, lifts them, and keeps them there. You can also use it to fine-tune an updo and take care of any wild hairs flying around on those crazy hair days.
Finding the perfect shampoo is crucial for beautiful hair. However, once you find a shampoo that cleans and nourishes hair, you should also find a dry shampoo that keeps the hair looking fresh. You never know when you're going to need instant glamming up, so investing in a quality dry shampoo is a necessity for most of us.