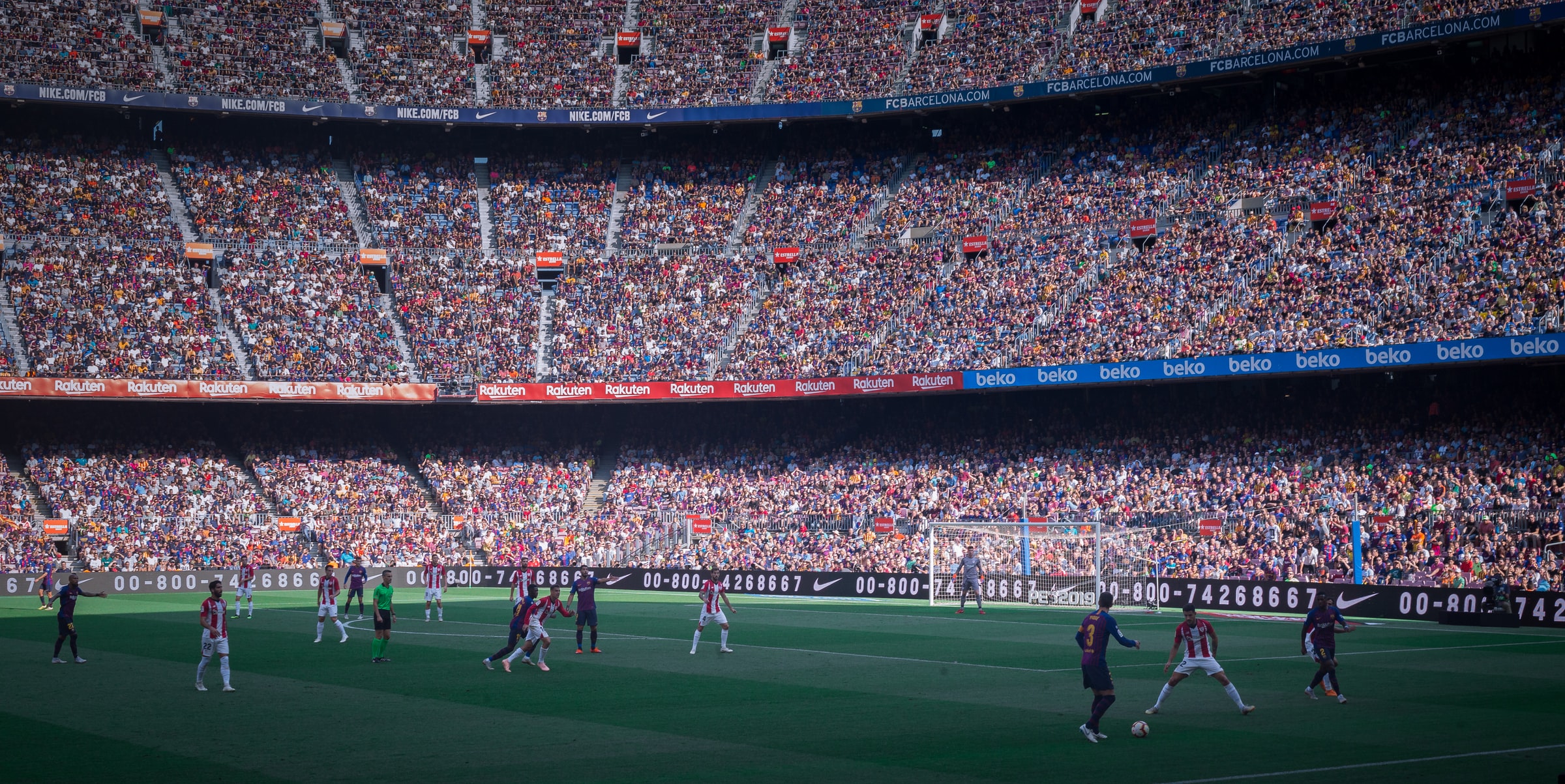 Soccer is the most popular game globally and the undisputed king in sports betting. Most professional gamblers have placed their bets on football events before advancing to other sporting activities. Finding your way around can be intimidating if you are new to soccer betting.
Unlike other sports where there can only be one winner, there are dozens of possible outcomes for each match, with each team having its chances of winning or losing depending on how well they perform during the match. The unlimited betting possibilities make it easy for newcomers to get overwhelmed and lose sight of what matters most when placing a bet. This guide covers soccer basics and helps you get into this exciting sport in no time.
Types of soccer bets
Single bet
A single bet is a wager on one outcome in a single event. For instance, you can bet on a team that can win the match. Such bets are great for beginners because they're easy to understand and don't require a lot of research to make an informed decision. It is advisable to start with these bets before moving to complex combos.
Multi-bet
A multi-bet is a combination of several single bets. It's also known as an accumulator or parlay and involves predicting the outcome of multiple events in a single bet slip. Unlike a single bet, the amount you risk on a multi-bet is multiplied by bigger odds. Therefore, you can win more money if all your predictions come true.
Soccer betting markets
Pre-match betting
Pre-match betting is the most common form of soccer bet. It involves placing a wager before the match begins, and you can't know whether you will win or lose until the 90 minutes of playtime elapses. If your prediction turns out to be incorrect, you won't get your money back, but you win if it turns out to be correct.
Live soccer betting
Live soccer betting is also known as in-play betting. It's a form of sports gambling that involves betting on a match while being played instead of placing bets before the game starts. Live betting can be done online, through mobile apps, websites, or in some land-based sportsbooks. Placing live bets is exciting and rewarding, as you don't need to wait until the end of the match to find out how much money you've won or lost. Besides, you get instant feedback on the outcome of your bets throughout the game.
Virtual soccer betting
Virtual soccer betting allows you to place wagers on simulated soccer matches. These games are played on a computer, and the odds vary, just like in real-life soccer matches. The only difference is that these matches happen every five or ten minutes, so you don't have to wait for days to bet on your favorite team.
The results of these simulated games are determined by a random number generator (RNG). You can play virtual soccer betting for free on some sites, but if you want to make real money, the site owners will place certain restrictions on your account.
Factors Affecting Soccer Matches
While betting on soccer events, you need to know that several factors affect soccer matches. The weather can have a huge impact on the outcome of a game. A team may be in great form at home and struggle away from home because they are not accustomed to playing on an unfamiliar pitch or in extreme conditions like heavy rain.
Another important factor is the home advantage, which means that most teams perform better at their stadium than when they play in another arena. It can be attributed to several factors, including familiarity with the pitch or support from fans who attend every match at their stadium but only occasionally go to see their clubs play on foreign grounds.
Another key aspect of soccer betting is judging the strength of teams and analyzing whether their performance is likely to improve or decline over time. You should take into account any player injuries that might affect the playing style and morale of the team. For instance, if an important striker gets an injury, the substitute player might not have enough experience to score any goals. Therefore, it can disrupt the gameplay, affecting the team's overall performance.
Finding the right bookmaker for soccer betting
Finding a good bookmaker takes time since, according to PayPerHead.com, it is challenging to identify a platform with the right soccer betting software, betting margin and quality services. So, don't get distracted by shiny new features or promotions that aren't special. Here are some aspects you might consider while choosing a long-term bookie.
License
You can conduct a license check to establish the bookmaker's trustworthiness. The license information is usually available on the footer or the about page. An official football betting license will have a unique number, and it will be recognized by the local authorities which granted it. If you don't see any mention of a specific license, this is a red flag, and your money might be at risk because there are no regulations governing their business practices.
Standards and security
To keep your money safe, look for a bookie that takes security seriously. It's important to check what encryption technology is used and whether the site has a security badge or certificate from an independent third-party organization. Also, check if an SSL certificate is present to ensure that your data is safe.
Customer Support
Customer service is the most critical component of any business offering. It's not just about contacting someone if you need help, but it also means that you should be able to communicate with them in your language and receive an answer promptly.
A bookmaker needs to have 24/7 customer support in multiple communication channels. The best ones have toll-free hotlines, email support for each department, and a comprehensive FAQ section. Live chat is another feature that many punters prefer when looking for a bookie because it provides instant access to the support team.
Mobile compatibility
Since the advent of the smartphone, betting sites have realized that they need to be able to cater to users who are on the go. Most providers now offer both responsive design and apps for mobile devices. Therefore, you should check on these features before committing yourself to a specific soccer betting platform.
Reputation
Customer reviews highlight many positive and negative things about a betting platform. Before joining a bookie, you can peruse customer feedback or complaints on independent sites and see what people say about its loading speeds, design, banking options, license, and transaction times. Such info can help you form opinions about the quality of the services and decide whether to join or not.
Banking options
Depositing money can be simple on some platforms, but withdrawing your winnings can be challenging. Always choose platforms that offer several payment options, including credit cards, crypto wallets, and e-wallets. The minimum deposit/withdrawal amount per transaction should also fall within industry standards so that you can test the system with small amounts before making huge deposits.