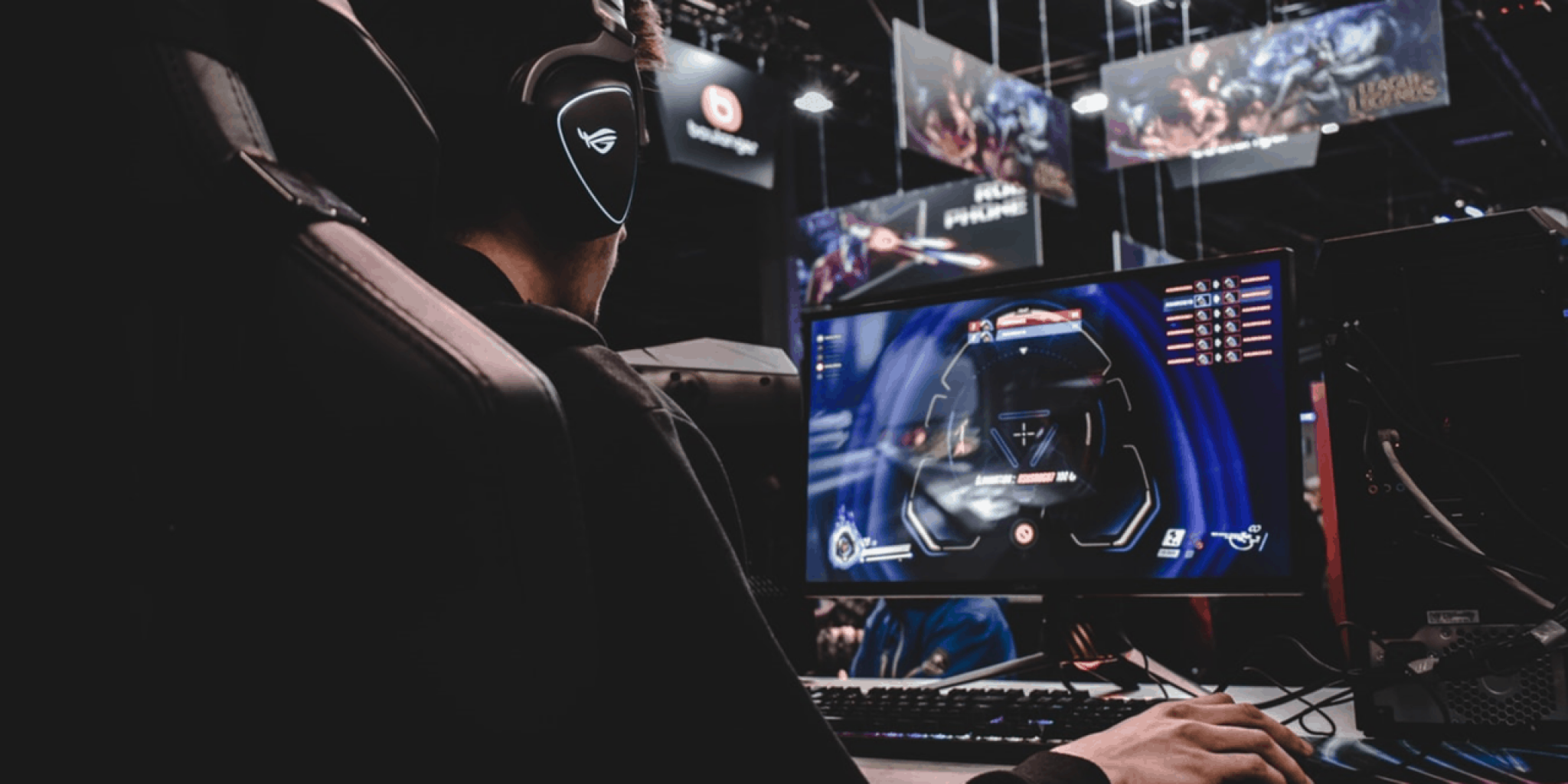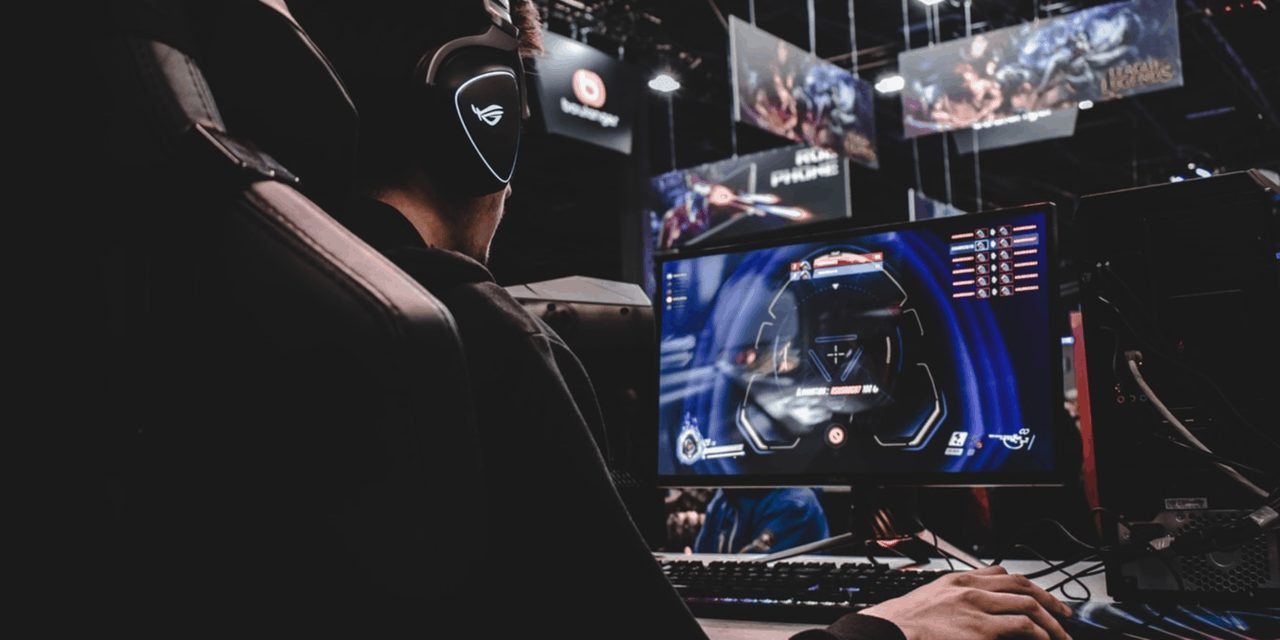 Many of our favorite hobbies and pastimes have been with us for many generations. Sports and games continue to keep us entertained, although times are changing thanks to impressive technological advances. More and more, it's getting harder to tell the difference between what's real and what's virtual, allowing us to participate in ways we might never have imagined in the past.
Virtual Sports vs Live Sports
Sat in the bleachers, enjoying our favorite sports and cheering on the participants. Whether it's a football stadium, baseball park, ice hockey venue, basketball arena, soccer ground, racetrack, or motor circuit; there's often little to compare with attending a sporting event in person. The experience is hard to find anywhere else, not to mention the whole range of emotions, depending how the action unfolds.
That said, it's not always possible to attend live sporting events in person whenever we want. There's the cost of tickets, if we can get them, which can be prohibitive if we're taking the family along too. For most sports fans, watching live sporting events on TV is the next best thing.  You can check the fixtures for all sports on TV on TVsportsguide.com website. The coverage is so expansive these days, we can get to see the action from practically every angle, accompanied by detailed commentary and analysis.
When there isn't any live sporting action to keep us occupied, video games have increasingly stepped in to fill the void, quenching our thirst for action. EA Sports have a diverse list of games which cover many of our favorite sports, from soccer to hockey, basketball to football, with virtual sports having become a phenomenally popular pastime for millions of players around the whole globe. Even better is that any of us can dive into the action, without needing to be prime athletes like our sporting heroes.
Indeed, there are even virtual tournaments where participants for prizes and prestige, which spawned the eSports craze over the last couple of decades. What real-life sporting heroes can do with a bat or a ball, there's a new generation of competitors who are equally adept with a gamepad, keyboard, or VR headset. In the 21st century, the most famous eSports competitors are quickly becoming just as rich and famous as their real sporting counterparts.
Indoor arenas can be packed with many thousands of fans during eSports tournaments, while the action is also streamed around the world, attracting millions of viewers. Although the Super Bowl is often one of the most-watched live sporting events in the world each year, eSports are swiftly catching up. 60 million watched the Mid-Season Invitational tournament for League of Legends in 2018, while 90 million watched the 2019 Super Bowl.
Such has been the growth of virtual sports and simulations, mainly driven by competitive eSports competitions featuring all manner of video games, they could easily overtake real sports in terms of audience size during the next decade. Furthermore, the financial rewards for participants are already starting to match those enjoyed by the leading stars of their sporting professions.
Virtual Casinos vs Bricks-and-Mortar Casinos
Not only does virtual vs real happen in sports games, it also happens with casino games too! Many of us have dreamed of taking an exciting vacation in Las Vegas, which remains the casino capital of the United States. Some of us might fantasize about jetting off to other exotic locations around the world, such as Monte Carlo or Macau, soaking up the local culture and ambience as we chance our hand at the gaming tables.
There's nothing quite like the atmosphere one can experience at some of the most famous casinos in the world. The cheers heard around a craps game with every throw of the dice, the eye contact between poker players as they prepare to raise the stakes, the sense of anticipation around a blackjack table as the dealer flips the next card, perhaps even the bright lights and vibrant sounds of the video slot machines.
However, visiting bricks-and-mortar casinos is not something most of us have the luxury of doing every day. Travelling to distant locations requires a lot of planning and saving, just like any vacation. Likewise, even if there's a nearby casino in our own state or county, some people just aren't comfortable in a crowd. Others prefer to play their favourite casino games with an element of privacy and unless they can afford the celebrity VIP treatment, they can't fully enjoy the games on offer.
That's why online casinos have become increasingly popular over the last couple of decades. There's absolutely no need to pack your backs for a lengthy trip, pay for valet parking when you arrive, or don the smartest attire to keep up appearances. Thanks to virtual casino gaming, You can get a taste of the action from the comfort of your own home via the internet, and if you're on the move, play all the most popular games from your smartphone or mobile device.
Without the limitations of a physical location, by comparison, online gambling is practically unlimited insofar the number and choice of games is concerned. To highlight this point, when you play poker at www.888poker.com, you're spoilt for choice with the amount of variations of the game on offer, including Texas Holdem, Omaha and 7 Card Stud readily available. You would struggle to find a land-based casino offering all of these variations!
Regarding other casino games, there are variations around themes, while others offer their players a variety of virtual reality realms in which to play the game; whether that's photo-realistic 3D simulations of real-world casino locations or even fantasy landscapes. Meanwhile, one of the most popular choices for players can be live dealers, with real human croupiers turning the cards from a physical location, streamed live and direct to the device of your choice.
Best of Both Worlds
Variety of choice is a wonderful thing, especially for consumers who like to sample a little bit of everything our favorite games or sports or casino have to offer. Thanks to the exciting boom in technological advances over recent years, we can genuinely enjoy the best of both worlds, whether real or virtual.
What's more, we can do the things we enjoy at our own pace, wherever and whenever suits our own preferences. Indeed, there's never been a better time to feed our appetite for playing the kind of games we love the most.