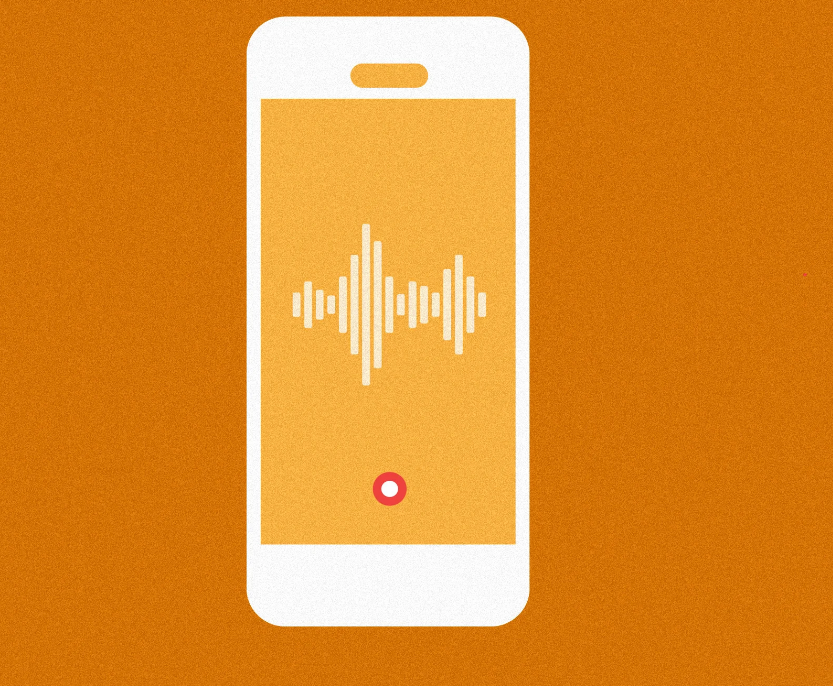 There may be lots of reasons to record your phone conversation with somebody: there may be a dispute so all the claims and statements must be preserved, you may need to save some details and information from a work call and so on. But how can you do that, if you use an Android smartphone? There is no built-in functionality for that in Android, after all.
Well, first, you should check your local laws and learn how you can record a phone call in a way that will keep you from legal troubles. And then we can go over some technical solutions that will get you covered.
Recording calls with a third-party app
There are a lot of call recorders in the GooglePlay Store. Some of them work well, some are hilariously bad. Most have some compatibility issues, so you should test any application before using it for real – you really want to know whether the app works with your phone, your headset and your cell phone carrier before relying on it.
But some apps clearly worked better for us than others, so we recommend you check them first:
Record talk
Record talk is a relatively new call recorder on the market, but it is gaining popularity already, as it is extremely easy to use. The app allows you to record any incoming or outgoing call and saves the recording into a cloud.
You can listen to complete recordings right in the app and you can manage them as you want – delete, rename sort and so on. The storage space is not limited, so you can record all your conversations if you want. Moreover, no one else will get access to your files in the cloud – recordings are encrypted.
The first three days of using Record talk are free, so you can test the app and make sure it suits your needs. After that, you'll have to pay a monthly subscription fee in order to use the app – a couple of dollars a month (the exact price may vary per region).
The only warning is that Record talk uses conference calls technology, so make sure your carrier supports it. Otherwise – try another option. You can check out the app here.
Automatic Call Recorder
Automatic Call Recorder is by far the most popular (more than 100 million installations) but at the same time quite a controversial call recording app.
The app allows you to record all calls and choose whether to save a recording after the conversation is over. By default. recordings are saved on your device and there is no limit on their quantity or size (except for your device memory), but you can also synchronize it with a cloud service, such as Google Drive or Dropbox.
You can either record all calls, record conversations with selected contacts or record everything except conversations with selected contacts. Premium package allows you to also enable auto-saving of all calls with selected contacts.
It must be noted, however, that the app has some reliability issues – it doesn't work with a lot of headsets and is not compatible with some Android smartphones. So test it thoroughly before using it for any serious purpose.
CallsBox
CallsBox is one of the most popular call recorders in the GooglePlay Store. It has more than 5 million downloads and a fairly decent score of 4,3. The package is quite standard:
Recording of both incoming and outgoing calls
Automatic recording
You can set auto-recording by phone number or contact name
You can auto-disable recording by numbers by phone number or contact name
Synchronization with your Google Drive or DropBox
A lot of convenience features like "Shake to record"
The app is free, however, the premium package (for $3,49) enables even more convenience features, more file-sharing options and allows longer conversations (more than 30 minutes) to be recorded.
At the same time, on some smartphones, the app has troubles with recording calls with sufficient volume and quality, so test it before paying for a premium.
Record calls with a voice recorder
Of courseб you can record phone calls using an external voice recorder. The simplest way of putting a device next to your phone. however, will result in the extremely poor quality of the recording due to electronic interference. However, some recorder manufacturers offer a special earpad with a built-in microphone that enables the recording of both parties in the conversation with passable quality. And the most popular solution is the direct connection of a phone to a recorder via a standard 3,5 mm jack.
Using an external device is the most reliable way to record a phone call – you control all the hardware and physically own the recording – but it is also the most expensive one. A decent voice recorder will cost you anywhere between $30 and $150.
Also, check your local laws – in a lot of places using voice recorders is heavily regulated.
Record calls using Google Voice
One of the easiest options is to use the Google Voice app. Not only virtually any Android phone owner uses Google services anyway, but the app is free. However, there are two limitations:
You need to have an active and valid Google Voice account. It is really easy to set up if you follow step-by-step instructions on the Google Voice website.
You can record only incoming phone calls.
You can enable calls recording both via the Google Voice website ("Calls" section in the "Settings" menu) and via the Google Voice app (Hamburger menu => Settings => Advanced Settings => Incoming Calls)
After that, you can start recording any incoming call just by pressing "4" on your keypad. Note that at the beginning of the recording both you and the person you're talking to will receive a voice message that your conversation is being recorded. The recording will stop and will be automatically saved as soon as you press "4" again or when your conversation finishes.
You can access all recordings in the Google Voice app in the "Recorded" section.
Is it legal to record calls?
Generally, you won't run into trouble if the recording has both parties' verbal consent to being recorded. In most jurisdictions, it is perfectly legal to record calls under these conditions. Some states even allow recording with only one-party consent. However, there a multitude of federal, state and local laws regulating the recording of phone calls depending on circumstances, so you should check your local laws and, if possible, get legal advice from a qualified lawyer.