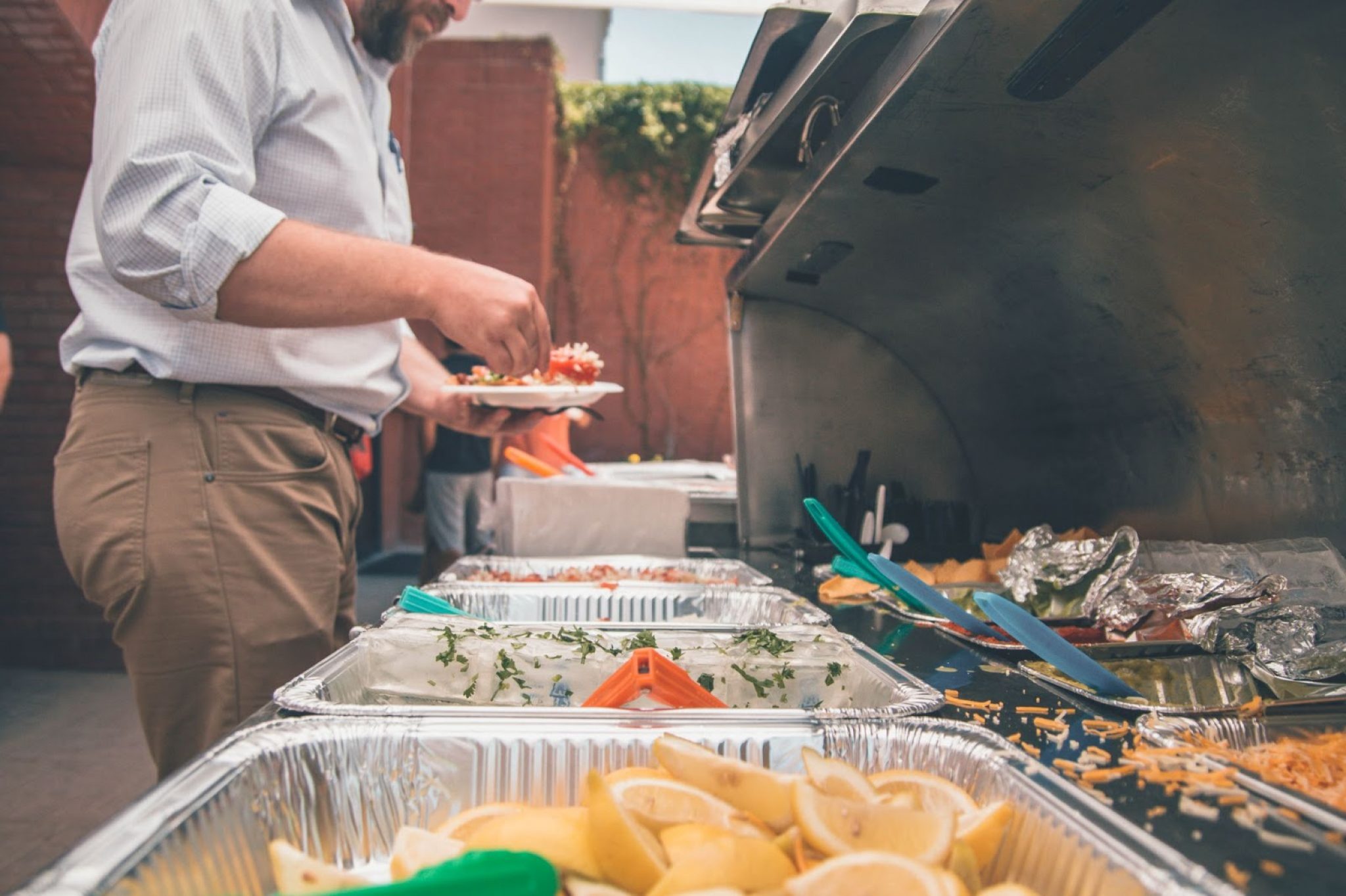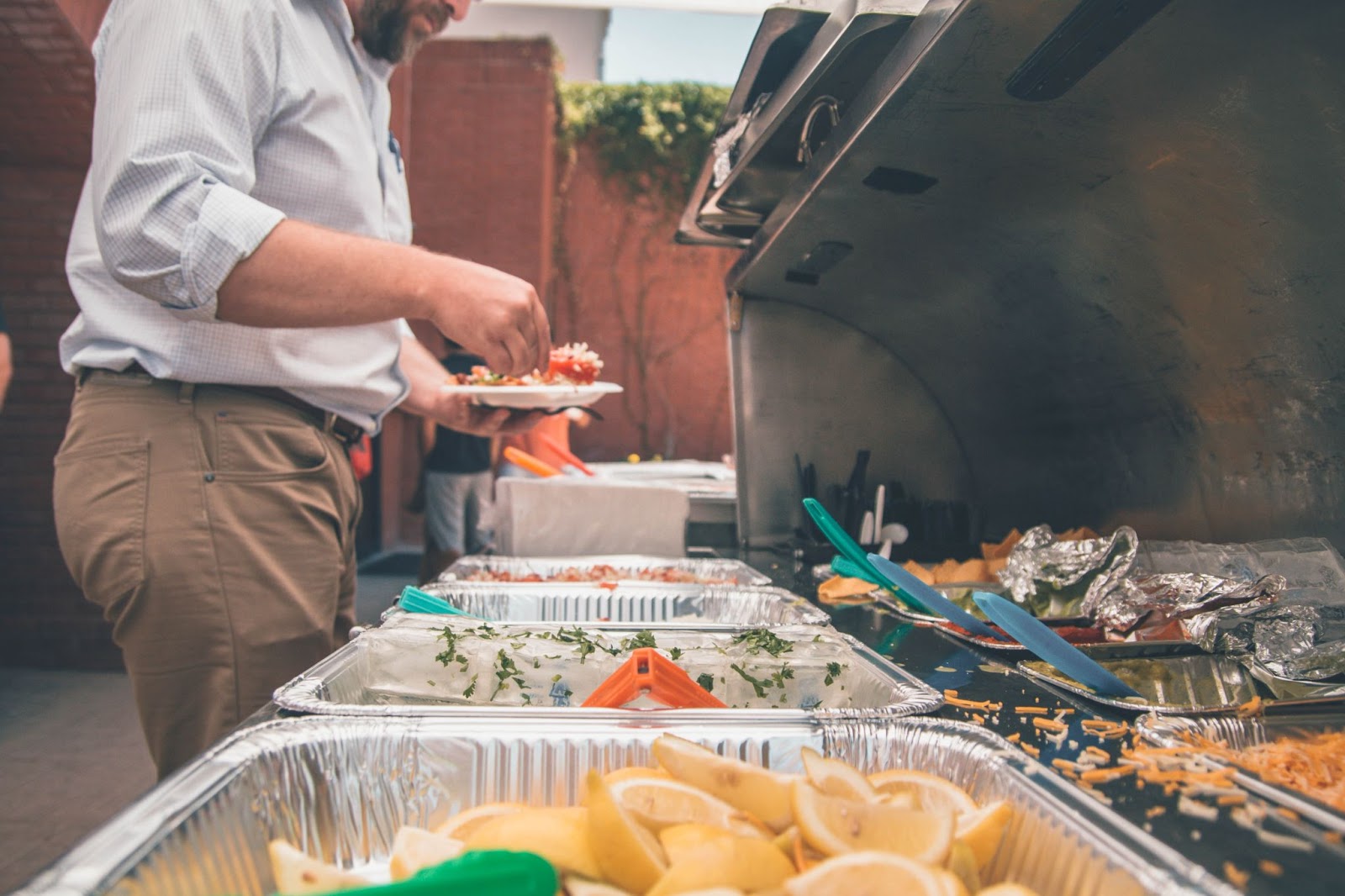 Do you just love the concept of an outdoor kitchen? I mean, It's such a lovely scene to have your friends and families gather in your backyard, having fun as you cook and prepare meals outside in your outdoor kitchen.
Many people, however, are hesitant to create an outdoor kitchen in their yard or patio because they believe it is difficult and complicated. Most especially when it involves durability since it's outdoors, the changing weather is a significant factor.
But, in reality, it's not as difficult as you would think. If you have an expansive outdoor space, a renovation budget, and a willingness to spend quality time outdoors, you can create an outdoor kitchen in no time.
Begin by deciding on the best location for your outdoor kitchen. Of course, it has to be safe and spacious. After that, start making a list of everything you want to have in your outdoor kitchen. If you're confused about what should be included in an outdoor kitchen, this article might be able to save you some time.
Here is a list of six outdoor essentials that can complete your outdoor kitchen:
1. A Pizza Oven
If you want to impress your children, especially teenagers, having an outdoor pizza oven should be a priority. There are various websites, such as pizzaovenpros.com, offering multiple outdoor pizza ovens that you can choose from. Whether you opt for the cheapest countertop model pizza oven, go for a built-in range, a wood-fired perhaps, or whatever fits your liking, you can find them on one of these websites.
When you start making pizzas right on your patio, your family and friends may want to spend more time at your place. An outdoor pizza oven is a show-stopper in and of itself, but it's also the ideal way to step up your backyard movie nights or create different vibes when watching the big game on the TV on your patio.
2. A Patio Bar Or A Bar Cart
Choose a built-in wet bar with shelving units, an ice maker, a small sink, a beer tap or wine refrigerator, and a mixer if you have space and the budget. This will encourage you to employ a bartender, delegate bartending duties to a guest, or at the very least avoid leaving the party to go inside to make drinks any time people run out.
If you have a patio bar, your outdoor kitchen would be more interactive because this will allow your guests to make their own cocktails. This is the most comfortable choice for any hosts because your friends or family members definitely wouldn't mind making their drinks. If you lack space or budget for a full bar, a bar cart is a good alternative. You can use it both indoors and outdoors and can be stored when not in use.
3. Add A Task Lighting
If you're incorporating your patio kitchen into an established outdoor living space, you're likely already equipped with ambient lighting that's ideal for setting the tone for an evening gathering. However, now that you're going to be cooking, making drinks, and preparing food, you'll need sufficient lighting to do so safely.
Installing task lights is the perfect way to illuminate your work areas while not detracting from your overall outdoor lighting setup. This is because, rather than disturbing the entire light on your patio, a task light can be diverted to the outdoor kitchen, preventing the whole area from being illuminated.
4. An Ice Maker Or Cooler
An ice maker is an absolute must-have for any outdoor kitchen. Ice makers will make it more convenient to serve cold beverages to your family and your visitors. You wouldn't have to run to a supermarket just buy packs of ice since you can already make your own.
If you're still working on the concept of your outdoor kitchen, an under-counter ice maker might be practical since it can be tucked away, which prevents it from using up all the space.
Alternatively, outdoor refrigerators or coolers will work too. It will be pretty pricey, but this is already an excellent investment if you have regular gatherings in your house.
5. Separate Trash Bins
Having separate trash bins for different kinds of trash is a good practice for segregation. If you regularly host more significant events, garbage, recycling, and compost bins in a convenient and easy to see location are a must-have for your outdoor kitchen.
In addition, it would be best to enlarge the label on the bins so that you won't have to check each container individually for misplaced trash such as food scraps, bottles, and cans.
6. Dishwasher
Even though you don't feel the need to have a dishwasher in your outdoor kitchen, you might realize how convenient and valuable an outdoor dishwasher is, most especially if you regularly host a gathering in your house.
If you have special dinnerware or serving dishes that are only used for outdoor entertaining, an outdoor dishwasher can be handy, especially during the pandemic. You want to keep everything clean and sanitized for everyone's safety as well.
After holiday celebrations or dinner parties, you can still use your patio dishwasher in tandem with your indoor dishwashers to maximize the number of dishes you can wash simultaneously. So, if you want to make your life simpler, consider including a dishwasher on your outdoor kitchen shopping list.
The days of an outdoor kitchen consisting solely of a barbecue or a side burner, as well as, a refrigerator, are long gone. Instead, larger outdoor kitchens are being designed, and more components are being added to achieve a complete outdoor kitchen now that more people are interested in spicing up their outdoor area.
Outdoor kitchens can be constructed in different styles and themes. It can be as simple as the usual gas BBQ grill, a small sink, and a mini-fridge. Alternatively, it can be even larger and more stylized, almost like a full-on kitchen with complete stainless steel appliances, huge granite countertops, numerous grills, pizza ovens, and even dishwashers.
With these 6 outdoor kitchen essentials, you can start to build and enjoy your leisure time outside on a bright sunny day with your friends and family.