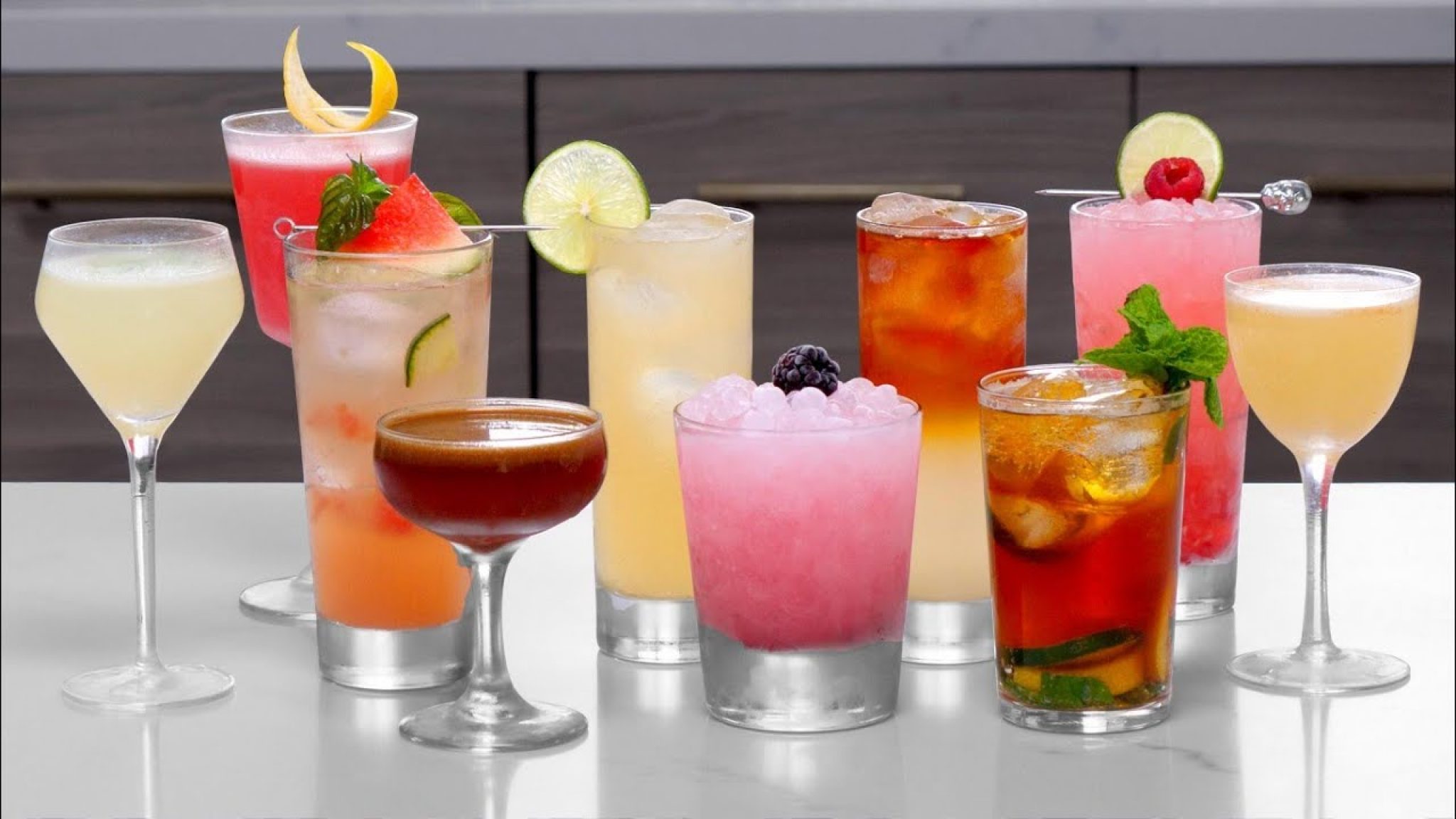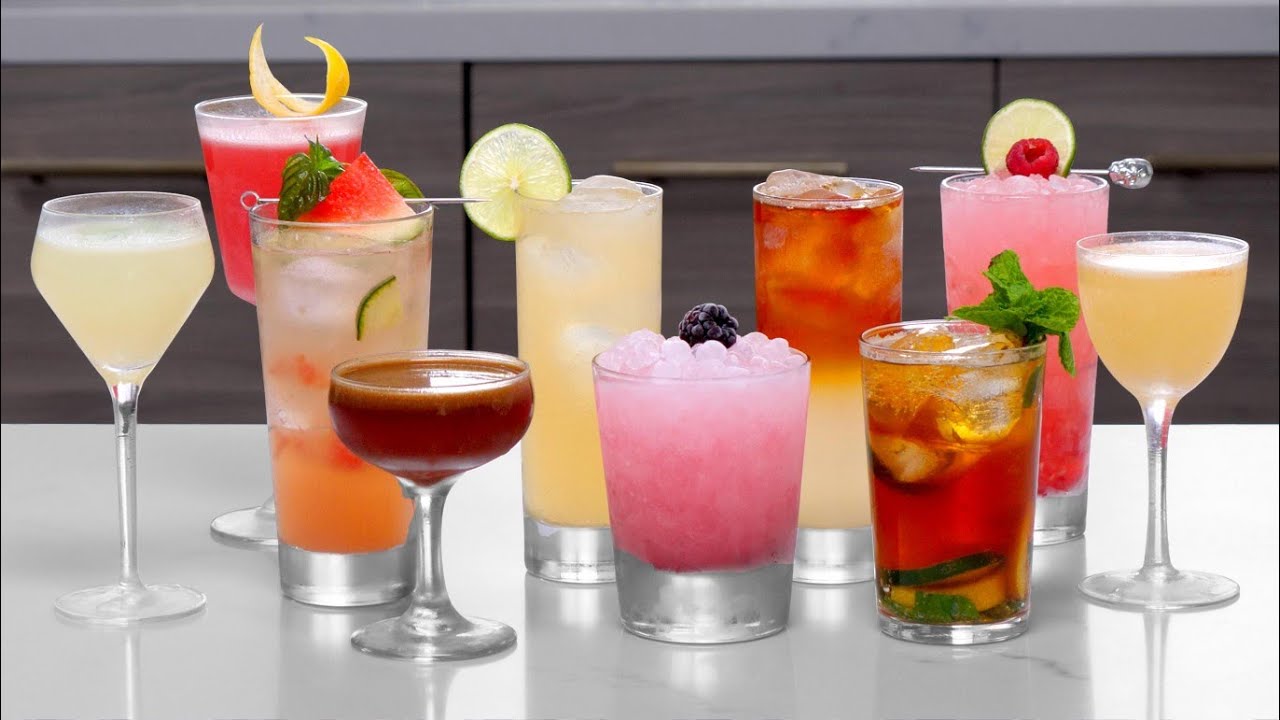 Preparing a cocktail is creative and inventive. It is not that easy for every person in the house. It requires skills and an excellent taste to mix perfect ingredients. If you are also looking for simple recipes, you must read the content until the end. There are so many drinks to explore, and once you know how to make cocktails, every person will love your outstanding skills.
In the following write-up, you will know how to prepare various cocktails at home. These drinks can be refreshing and delicious at the same time. Knowing all about the drinks can make your family and friends happy with you. Ensure that you have the following ingredients in your kitchen so that you do not need to rush anywhere.
1. Margarita
It is a sweet and tasty drink that many people prefer to have on any occasion. It is a perfect mixture of tequila and lime juice, along with some sweetener. The drink requires 2 oz of tequila, salt for garnishing the rim, 1 oz of lemon juice, and Cointreau. It is necessary that your lime juice must be fresh and well-shaken. You must serve the cocktail with salt and ice for better presentation and taste.
2. Negroni
It is another simple cocktail that you can make at your home. It requires only three ingredients in the right quantity: 1 oz of Sweet Vermouth, Gin, and Campari. You need to add these liquids and stir it properly so that you can make a perfect blend. After that, you must add ice to make it cool and refreshing. For garnishing, you can use a peel of an orange and stick over the rim. It looks excellent and unusual to the people around you.
3. Martini
Martini is an easy-to-make drink by using Gin or Vodka. It is a typical and preferable cocktail by many people across the globe. You need to make sure that you are adding the top three ingredients in an adequate amount like 0.5 oz of Dry Vermouth, 3 oz of Vodka or Gin, and olives or peel of lemon for garnishing.
The olives help in adding taste after consuming the drink. You need to stir all the fluids properly and serve it with ice. It is also one of the tastiest cocktails that many people love to have in different parties or casual meetings.
4. Mojito
It is a perfectly refreshing cocktail made up of lime, rum, and mint. Anyone can crave for this drink in hot summers and is also the standard cocktail. The ingredients used are at least three mint leaves, 0.5 oz of sweetener, 0.75 oz of lemon juice, and 2 oz of rum. Stir all the ingredients after adding ice in it.
People like it as a chilling drink, which is adequately garnished with some mint leaves. You will feel a cooling and relaxing sensation when you sip the drink slowly. It is a must-have cocktail on beaches, near swimming pools and other places with hot weather.
5. Manhattan
If anyone prefers a whiskey-based cocktail, then you must serve this drink. It consists of 2 dashes of Angostura bitters, 2 oz of Rye Whiskey, and 1 oz of Sweet Vermouth. Ensure that you stir all the ingredients, including ice, and serve it in a martini glass. Many people prefer this drink, and if you learn how to prepare it, you can efficiently serve at your place.
6. Gimlet
This drink can be prepared with Gin or Vodka. If you want to prepare a more delicious drink, then you must prefer Vodka. You need to add ingredients like 0.75 oz of lime juice, 0.75 oz of simple sweet syrup, and 2 oz of Vodka or Gin. Shake the mixture of liquids along with ice and serve it in a perfect glass. Many women like this drink, and they will surely appreciate your efforts if you prepare it at your home.
7. Pimm's Cup
This drink was first introduced in 1971 at the Wimbledon Tournament. Every year, people visit to watch the matches, are served with this cocktail. You can prepare it by following a simple recipe. You need to have ingredients such as 5 oz of lemonade, mint, strawberries, orange, 1.75 oz of No 1 Pimm, and cucumber.
Slice these fruits and add them with Pimm syrup in a long glass. Add ice and mix it well. You can add cucumber or mint leaves for garnishing it. This refreshing drink is an old and preferable choice for people across the globe.
8. Sidecar
It is a perfect mixture of brandy, orange syrup, and lemon juice. You have to take 0.75 oz of lemon juice, 2 oz of VSOP Cognac, and 1 oz of Cointreau. Stir all the ingredients very well with ice. Take a rock glass and pour the mixture and coat the rim with sugar. It looks and tastes great and can be preferred in any occasion.
9. Mint Julep
It is a beautiful drink of Kentucky Derby, which is highly chilled and refreshing. You need to add ingredients in proper quantities like 2 oz of Bourbon, 0.25 oz of simple sweet syrup, and 8 to 10 mint leaves. Mix them well and pour them in the Mint Julep cup. In the end, cover the glass with crushed ice and garnish it with mint leaves. Make sure that you stir until the mug gets frosted. Serve the drink with a straw.
10. Daiquiri
It is a rum-based cocktail with lemon juice. You can prepare this cocktail by adding 2 oz of rum, 1 oz of lemon juice, and 1 oz of simple sweet syrup. Stir all the ingredients well along with ice and put a slice of lemon to garnish it.
The Bottom Line
It is not difficult to prepare cocktails at home. You only need some ingredients and know recipes for making these drinks. Every cocktail requires liquor, which you can buy from the zogby.com in the desired quantity and reasonable rates.