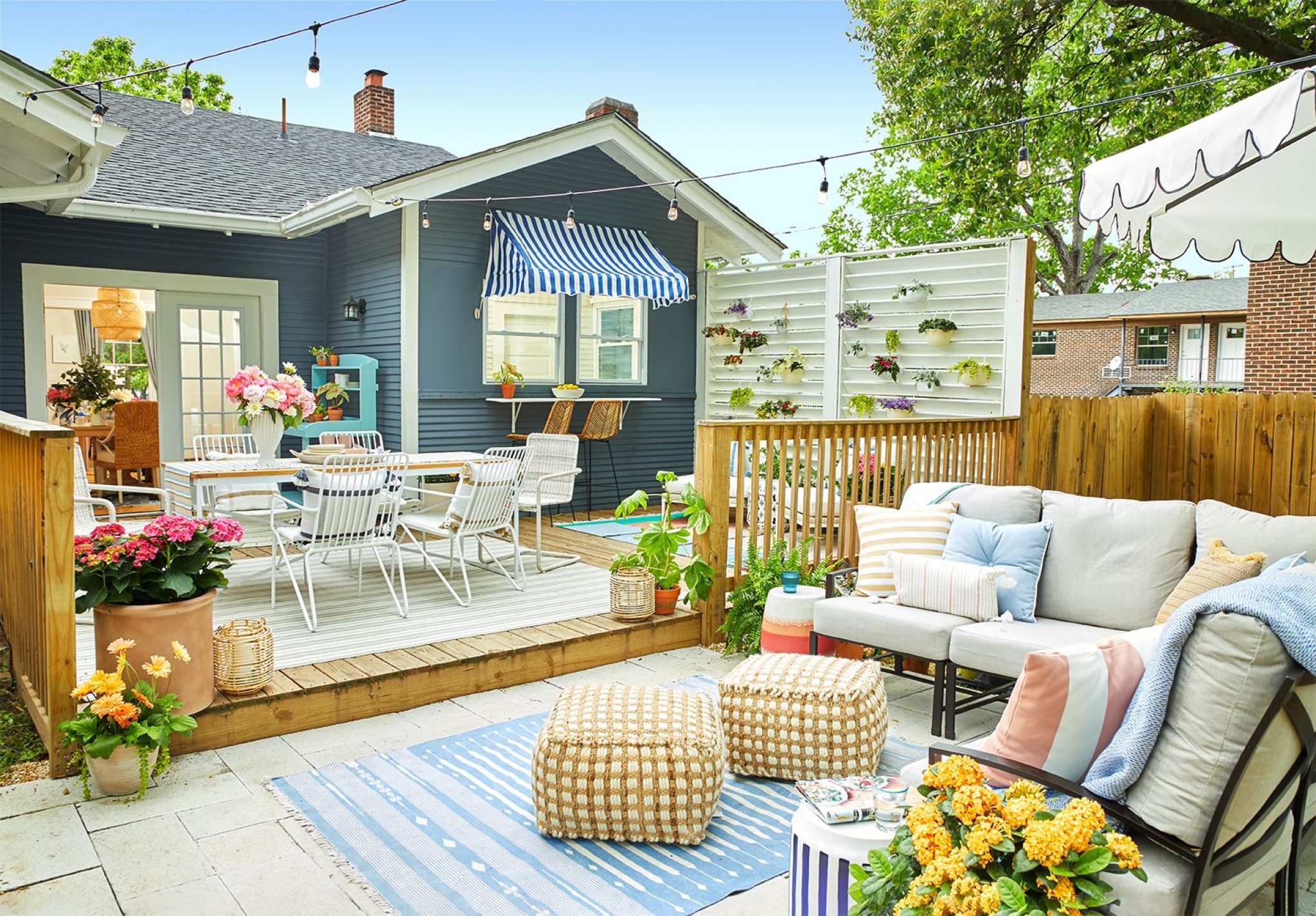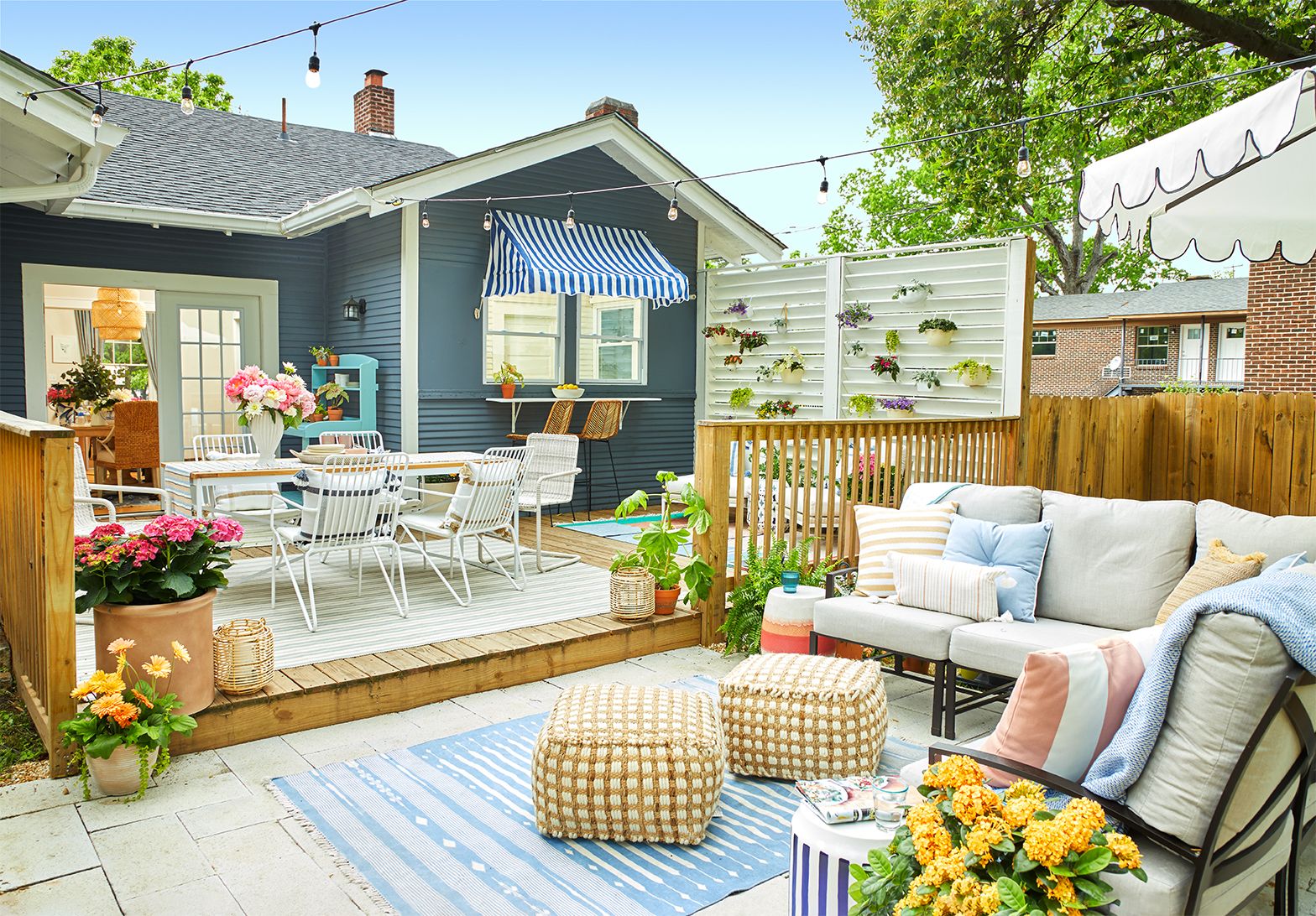 Living in an urban place has different advantages and disadvantages. However, the biggest concern that you probably have is noise and crowds. Because of that, we are desperate to find a piece of nature that will relax our body and thoughts. Yet, you can't simply go to nature and start living there. You have a job, your kids are going to school, etc.
When you can't start living in nature, the best possible thing you can do is bringing nature to your home. More precisely, you should purchase a house with a big backyard and design it in the best possible way. However, decorating your garden or patio is not as easy as it might seem. In most cases, people start the entire process by looking for inspiration. By basic Google research, you will manage to see a wide range of options. They will all look equally interesting to you and deciding on one is usually quite complex.
Fortunately, you came to the right place to find out how to decorate your patio or garden. We will give you some precise tips that will make the entire process a bit easier.
Use Curtains
The most important thing here is to get out of your comfort zone. More precisely, you should do some things that people often avoid doing. One of the things that will bring a fresh look to your patio is hand curtains. In that way, you can ensure a bit more privacy. Building up new walls in your outdoor space doesn't have any sense.
Anyway, we need to highlight that people with small backyards should primarily do that. Your neighbors are probably too close. Keeping your privacy under those conditions truly is a tough challenge.
Ensure Good Lighting
The majority of people prefer to relax in the garden during the night. The problem with lighting won't exist until the sun goes down. After that, you need to ensure that every part of the garden is visible enough. Doing that is only possible if you ensure proper lighting.
Still, using the lighting that is too strong also doesn't have any sense. Because of that, using rattan pendant lights might be the best option you have. Despite good lighting, you will manage to match its design with the entire exterior.
Use Floor Pillows
As we said, a garden is a replacement for the nature that we are desperate to find. Many people decide on camping during the weekend because that is the only moment when they can enjoy nature. However, organizing weekend camping regularly probably isn't possible. Because of that, you need to make some sort of simulation of camping in your garden or patio.
Sitting on the flow is the first thing that you should ensure. Because of that, the floor pillows would be the item you should purchase. Of course, comfort is not the only reason why that move would be smart. You will also take less space compared to purchasing more chairs. When the guests come, you will easily pull them out and store them when the guests leave.
Get Wind Spinners
Some pieces of decor might not seem useful at first glance. However, wind spinner can truly make your garden look more entertaining and interesting. More precisely, you should get the kinetic wind spinner because they are matchable with most of the designs. Fortunately, you have a wide range of options. You can find them in different colors, designs, and sizes. If you want to find the best wind spinners, our recommendation is to visit allneedoff.com. There you will manage to see which option you have and pick the one that meets your requirements and expectations.
Improve the Design of Entrance
As we said, a good quality garden or patio will positively influence your mood. However, the improvement of your mental strength starts from the first moment you enter your garden. Because of that, it is recommendable that you invest additional effort to make the garden entrance more entertaining.
First of all, our recommendation is to design the entrance with nature. After you make the first step, there should be a path that shows you the way. Logically, on the left and right side of the garden, there should also be a piece of nature. Outdoor Art Pros have a collection of planters, statuary, birdbaths, fountains, and other outdoor art pieces perfect to install on the sides of your garden or entrance.
You can add some flowers that will make the "journey" more entertaining.
Rebuilt Your Shed
Logically, the piece of advice like this only works for people that have a shed in their garden. We know that shed brings many benefits to our lives. You can place some things and expand the space in your garage, home, etc. However, you can also use it in the right way to improve the design of your garden.
There are a couple of things we would like to suggest. First of all, we recommend you turn the shed into a dinner party space. Adding chairs and tables is the next logical step, but we recommend you be careful when choosing the design and material of both items. Despite that, it would be great to add some flowers as well. Eating in a natural environment is healthy for our mental power.
Try Out All-White Surface
White color is the color of peace. We understand very well if the idea like that doesn't seem interesting to you. However, there are many reasons why decorating your garden or patio would get benefits from the all-white surface. First of all, the white color will protect you from the sun. That is especially important when we talk about the warmer months. Despite that, you should not forget that white color is the color of peace. You will feel pleasant when everything around you is white. If the temperature is not high, you will manage to recharge your batteries and start a new day with a peace of mind.
Final Thought
One last piece of advice before we say goodbye – if you want to spend more time in your patio or garden during early spring or autumn nights, you should consider getting some kind of heater. Sites like fireplacelab.com are a good place to learn more about different types of heaters that will help you enjoy yourself even during a bit colder nights.
We provided you with some pieces of advice that will surely improve the decor of your garden or patio. However, you don't necessarily have to listen to our suggestions. You can adjust them to your expectations and requirements and decorate your garden uniquely. When you look closer, having a different garden from others is the point. Because of that, don't be afraid to get out of the box and experiment with things a little.