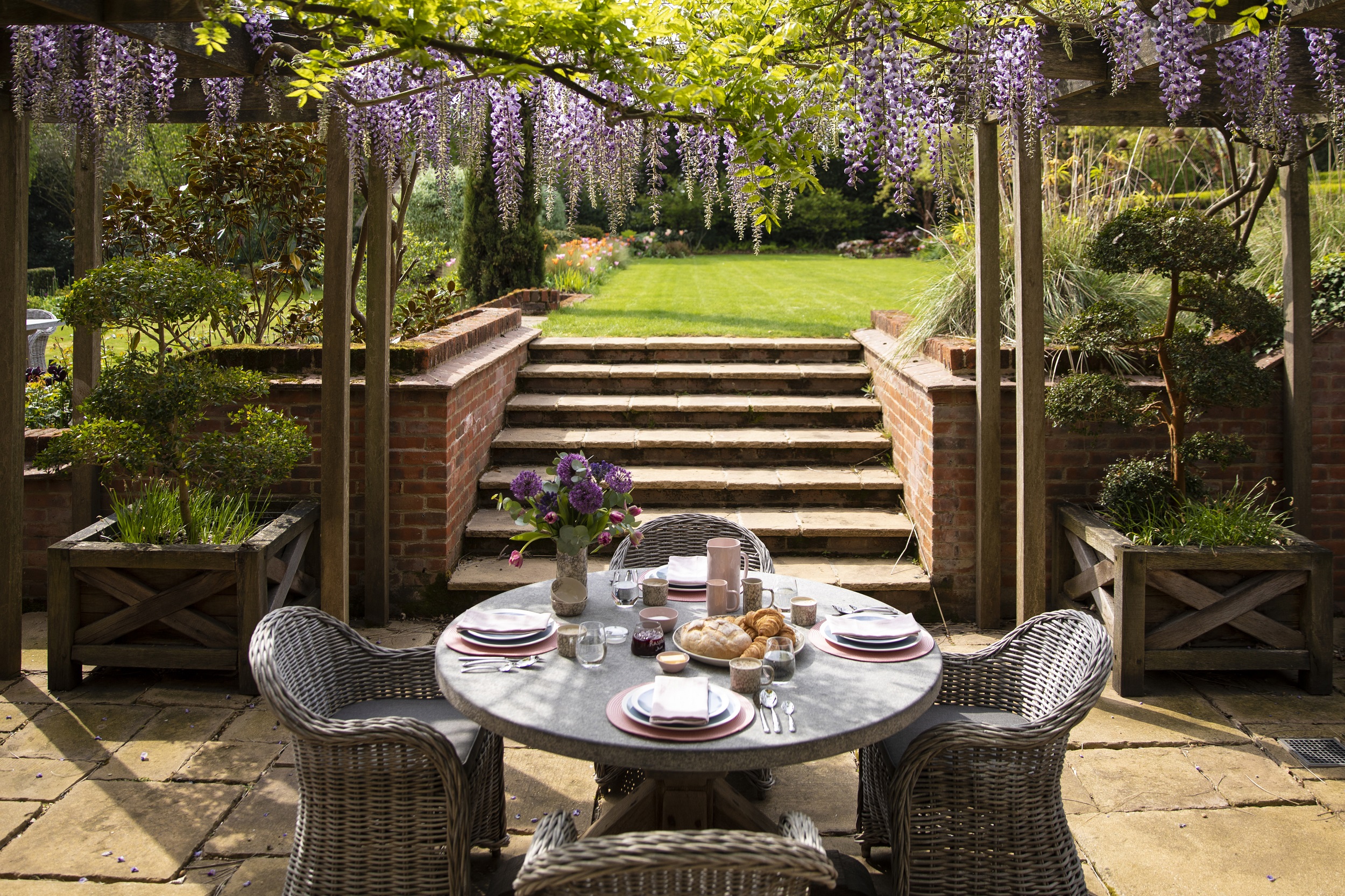 With many of us spending a few years indoors, it is of little wonder there is more of a call for outdoor entertaining now things have opened. Garden spaces are the ideal open for entertaining guests, especially during the warmer, sunnier months.  In this article, we have provided you with the top 3 design features that are being installed into home gardens that you could incorporate yourself. Let's take a look…
Adding a Hot Tub
Hot tubs have become a huge trend for outdoor entertaining, creating an interesting focal point to a larger garden space, and can encourage more use of your garden as the weather starts to get colder. A popular design choice is to install hot tubs on top of composite decking, as it is more weatherproof than timber alternatives. Despite this, there are still some design considerations if you are planning on placing a hot tub on top of a deck. These include:
Decide whether you want your deck to sit beneath or around the perimeter of the hot tub.
Choose the finish of your decking. We recommend grooved deck boards over woodgrain, as this texture will provide you with more slip resistance.
Ensure that you still have easy access underneath your deck area, so you can get to the control box of your hot tub for any potential maintenance.
Don't neglect your decking subframe. Either use a plastic subframe, or protect a wooden frame with preservatives and with composite joist tape. It is vital the frame does not rot, as the subframe will need to support the weight of the hot tub. Choose solid composite boards as opposed to hollow ones, for more structural integrity.
Entertaining with an Outdoor Cinema
It can feel like you are wasting the good weather when watching a film indoors in the summertime. However, with an outdoor cinema, you can have the best of both worlds, and enjoy a movie with your friends and family whilst still enjoying the cool breeze of a summer evening. Simply make space for a zoned area in your garden with a white screen, a projector and plenty of soft garden furniture for seating. Bring some snacks and some drinks outside, and you can enjoy your favorite films or TV series in the open air. Why would you go to the cinema if you have your own at the bottom of the garden?
Fancy a Drink?
Creating a bar outside within your garden provides you with an entertaining area all throughout the year to socialise with friends. Thankfully, outdoor bars can come in all sorts of shapes and sizes. You can either create a bar from scratch by converting your garden shed, or simply add a wall mounted bar. There are many ways to add a bar to your garden space, and with the days getting longer, now is the perfect time to think about installing one. If you want to use your outdoor bar area during the autumn and winter, we recommend building your space around a fire pit, or should your budget allow for it, underneath an outdoor heater.