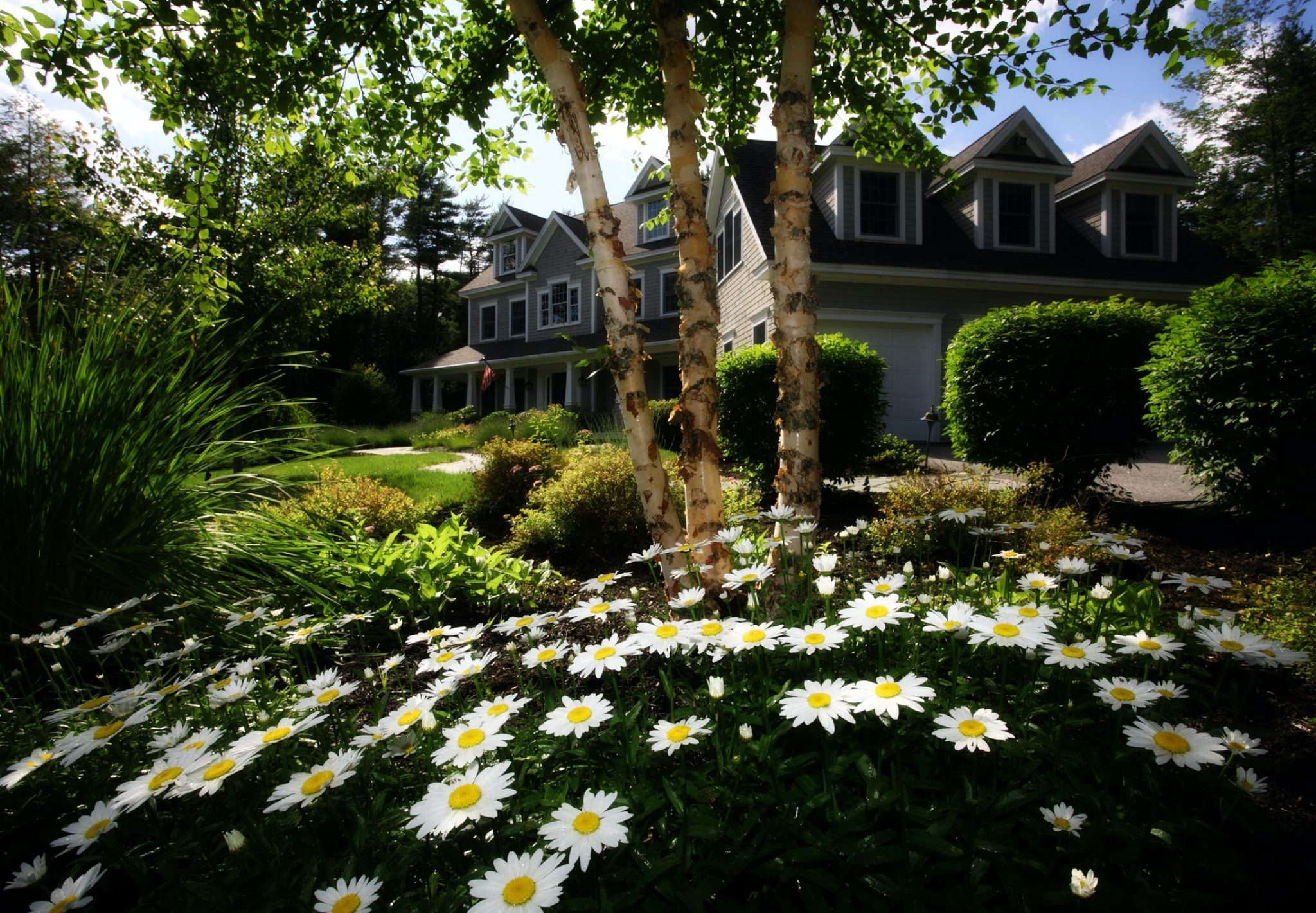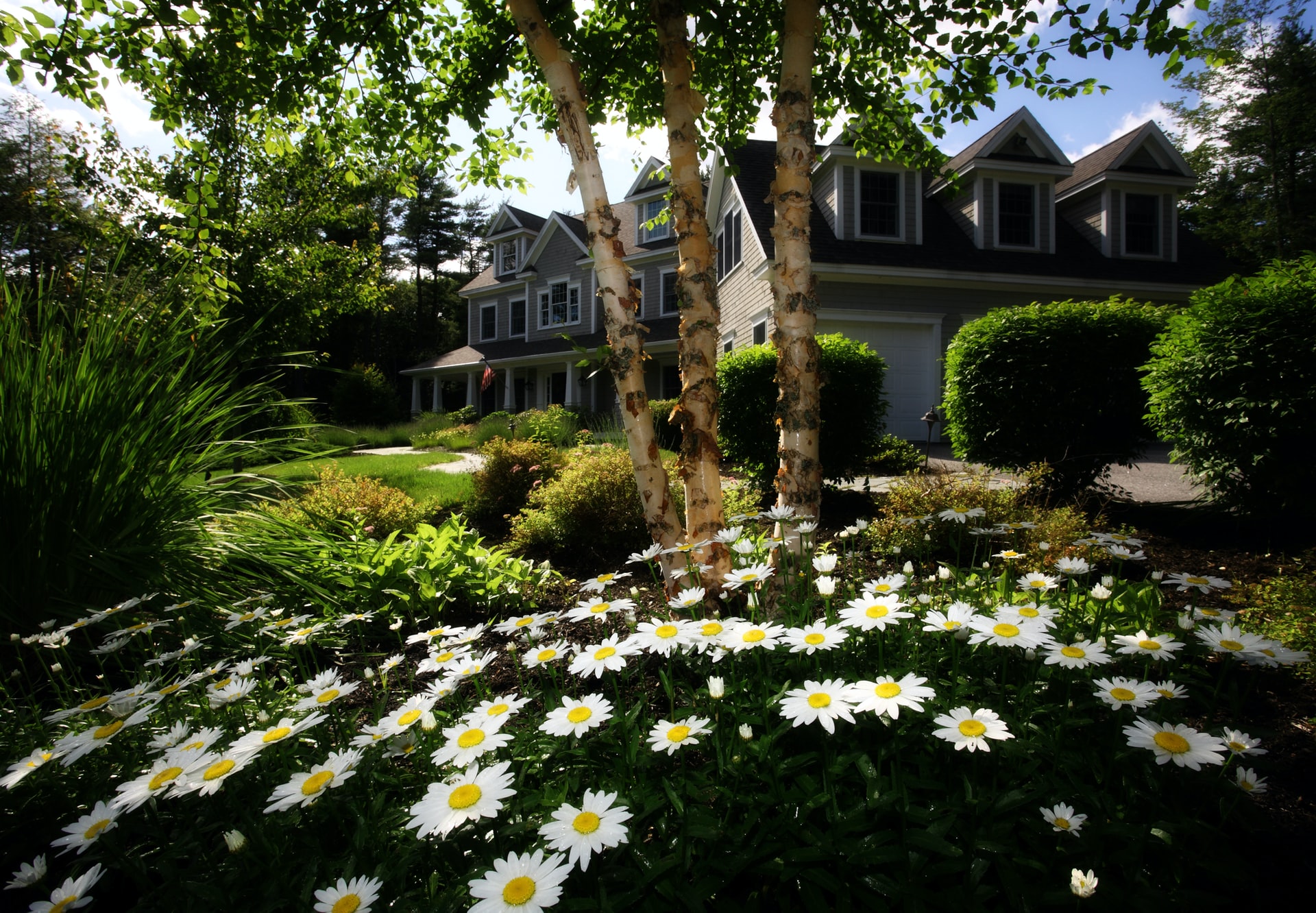 A garden surely does enhance the overall value of a house while adding beauty to the space. It's ideal for adding a vibrant appeal to your home's backyard. Well-maintained green spaces form an attractive factor. The best part is that it offers both physical and mental health benefits to the residents.
A well-manicured and maintained landscape has a positive impact on the property value. However, certain factors affect the value of a property, such as landscape types, design, and plant sizes. If you are looking to invest in a new property, do visit Paradise Developments.
How Do Gardens Enhance Home Value?
Having a beautiful, well-maintained garden has become a preference of many homeowners in recent years as more and more potential buyers look forward to buying properties with "green cover."
According to a study conducted by Clemson University, residential properties with "outstanding" landscaping may increase their sale price by 6 to 7 percent.
Another survey conducted in Quebec discovered that hedges increase a property's value by almost 3.6 percent, whereas a landscaped patio elevates the value of a property by more than 12.4 percent.
According to a Gallup research project, landscaping can boost your property's value by 14.87%.
A report by money magazine reveals that landscaping spendings have almost tripled in the last five years.
Thus, there is enough statistical evidence to prove that gardens do enhance the value of your property. For this reason, people nowadays consider hiring a professional to get their garden landscaped. The cost of renovating a garden is around $3,500, which is much less than the cost of bathroom renovation/modernization.
Garden features that enhance the property's value
Garden Features

Percentage value added to the property

Well built paving/patio

 

76%

Fencing and decorative walls

 

72%

Outdoor lightning

 

66%

Pond/Fountain

 

58%

Garden Furniture

 

54%

Artificial Grass

 

40%
You can use this information to increase the value of your home to the best possible extent. Focus on creating a unique combination of the garden features mentioned above instead of focusing on a single feature.
Factors To Consider When Enhancing The Value Of Garden
There are several ways to landscape and enhance the appeal of your garden, but you should work on the elements that best suit your guests and family. You may also consider the viewpoint of potential buyers if you consider selling your home in the future.
Do a little research and learn about the latest architectural styles that could fit in your home garden and suit your landscaping style.
Look for low-maintenance, attractive plants for your garden. You may consider adding a mix of perennials and annuals but give maximum space to the latter so that you can maintain your garden effortlessly.
Pick a suitable variety of perennials for minimal watering in the area.
Tips to Boost The Value of Your Garden
According to the property specialists, homeowners need to spend at least 10% of their home's original cost on landscaping to improve the garden. A considerable difference in the value is ensured after enhancing the garden's appeal and value. You can either consider hiring professional landscapers or go for a DIY project for garden transformation.
The homeowners can undertake most of the work at a minimal cost. Consider installing the following elements to increase the maximum value of your house:
Meandering Paths And Walkway
Old-fashioned and lush gardens always have small walkways and meandering paths. They add a sense of wonder to the area and make it more pleasant for the visitors. The only downside is that garden walkways involve a lot of work. But both gardens and walkways can be maintained efficiently if the homeowners have the right set of knowledge.
Constructing an elegant flagstone walkway that goes to your home's front door is another fantastic thing. It adds a welcoming feel and pleasant vibe to the area. Moreover, it adds beauty to both the entrance and lawn of a home.
Add A Pond Or A Fountain
Adding a pond or fountain to the garden could be a lot of work for the homeowners, but it is worth the "headache." Not to mention, adding a pond to the site isn't an excellent idea for families with small children. However, these elements make a perfect retreat for homeowners and enhance the overall appeal and value of the house.
Also, you can consider adding fish to the pond. It will bring good bids when you sell your home anytime in the future. Also, the water features create a peaceful and calming outdoor atmosphere. However, when designing the pond or fountain, it is recommended to create something which requires less maintenance.
Build an Outdoor Kitchen
An outdoor kitchen appeals to most home buyers. Also, it's one of the best ways to enjoy a good meal outdoors. An excellent outdoor kitchen features amenities such as built-in ice chests, a barbeque, a sink, and a grilling station. All these elements would form a great selling point, especially for those buyers who are into hosting dinner parties frequently.
Vegetable Garden
These are a fantastic option for any garden. Today, most people look for a new house with a garden plot that is already fenced-off and tilled. You may need to be dedicated to growing and maintaining a vegetable garden. You can learn more about the basics by visiting this site.
If you don't plan to stay in the current home forever, you may consider raised soil beds with grass instead of leaving the soil bare.
Flowering shrubs are also a good option. But avoid adding them in front of your house. Anything hiding your home will subtract its value instead of increasing it. Learn how to grow your vegetables at Diy Gazette
Patio And Deck
A deck or patio is an ideal option to make the best out of your garden space. It could serve as a great space to relax and hang out with your friends or guests. And it could serve as an excellent marketable addition to your house.
Fireplace/Firepit
Fire pits and outdoor fireplaces are highly popular among modern homeowners. It enhances the overall appeal of the house and increases its marketability factor. Moreover, they also form an excellent option where you can spend quality time with your family and friends.
Endnote
Extensive landscaping may seem like a lot of work or a burden, but the added value to the home makes the effort worth it. You may go for subtle options like covering the soil with grass or adding easy-to-maintain plants. Still, you'll have to deal with dead-heading, watering, weeding, and mulching.
If you are serious about increasing the value of your home, you may need to invest some of your efforts and time in maintaining a decent garden. The structure and design aren't everything that buyers consider when looking for a residential property. An easy to maintain, beautiful garden is essential to get the best value for your home.