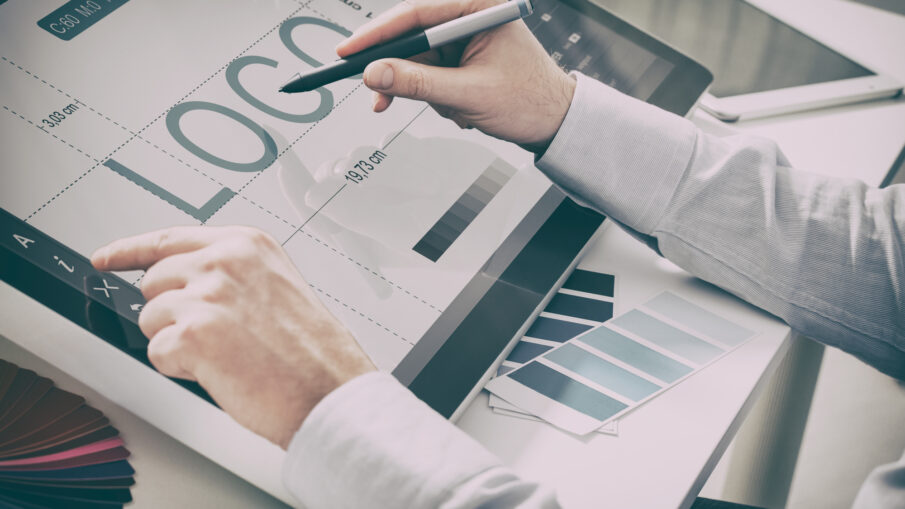 Leading a business in 2023 is not an easy task, especially with all the recent events going on in our world, such as the global COVID-19 pandemic. But, if you're persistent and have the will to succeed, you'll eventually climb up on the top.
When it comes to leading a business, 2023 is all about making online presence and advertising. Long gone are the times when billboards and other similar "street" forms of marketing were the most important ones. Today, the internet is the king, and we'll show you exactly how to demonstrate a strong presence on it with today's article.
First and foremost, to run a business you need a logo, something to represent your brand, company, or service that you're offering to your customers. The logo is like the flag of a country, without one, other countries will barely even know your name. That's pretty much how it works, so we strongly believe that you should give your best to make your as top-quality as possible.
Whether you'll find a professional designer to do it, or you'll do it yourself, it's up to you, but, today we have some very interesting solutions that we know you'll like. In 2023, designing logos is easy, but only if you know the right tools to use. Here are the top five tools for logo creation that we have at the moment.
1. Designhill
If you want your logo to be informative, clear to view, and pleasant to look at, this is the right choice for you. Designhill and its online logo maker software allows you to fully customize things and pay a lot of attention to the details in your creation. It also has pre-made samples that you can use if you are not very skilled in designing things from scratch.
Their AI is powerful and will combine the best colors, shapes, and slogan positions to give you the best samples to work with. From there on, you can just choose the one that looks the best for you, and edit it into a final product. It's that easy. You can do all of this for free until you get your final product, then you need to pay just a symbolic price to download it and you're ready to go.
2. Logo Garden
If you just want to learn the basics of logo-creation, and you can't be bothered to edit dozens of details all by yourself, the logo garden is the right choice for you. The thing about this creator is that it allows you to do things very quickly, but for the price of customization freedom. You can use it to get the basic feeling of what your final product would look like, then present it to your co-workers or your boss to see what they'll say about it.
The best thing about it is that it costs absolutely nothing, so you are free to use it for as long as you want without even paying a dime. If you need a basic logo, Logo Garden is the way to go.
3. Hatchful
Hatchful is probably one of the most popular online logo makers, and that's because it's created by Shopify. You can create your templates or select ones that are already pre-built, and the interface is so clean and easy to use even for beginners. You don't need to know Photoshop or Adobe Illustrator to be able to use something like this. Hatchful allows you to pick a category in which your business operates, and then end up selecting the look based on that. Entering your website's name and finishing up is all that's left, and you're done.
Hatchful is free to use as long as you don't want to use the premium templates that they sell. For all the basic ones, it costs absolutely nothing, which is why so many people like it.
4. Canva
This is a logo maker that requires slightly bit more designing knowledge, but still nothing too serious. You just need to know the basics to put together a logo, but you don't have to worry if you don't, because Canva offers a lot of templates as well. When you load up the website you get a large white canvas on your screen, and you can use that screen to preview all your changes or take a look at how the final result will be like. Upon finishing with your creation, you can choose a format in which you wish to download it. It's either png, jpg, or PDF, depending on your needs.
Like most of the other options on this list, Canva is free to use, but if you want to use their premium features, it's thirteen dollars per month, which is still not that much.
5. Ucraft
Modern and easy to use, Ucraft is the favorite of many, especially those without any graphics-design knowledge. You have a lot of options for customization, but you can do all of those without things being overly complicated. Everything is just so easy to add and remove due to their well-structured design and interface, and you have tips and explanations about every section as well. Once again, this online logo creator is free to use, but it will cost ten dollars per SVG file. If user-friendliness and simplicity are what you're after, we advise you to consider this one as a possible option.
Conclusion
It no longer costs a thousand dollars to get a professionally-designed logo for your business. Now, you can use one out of numerous online tools like visme.co to create it yourself in just a matter of a few hours. What's interesting, is the fact the logos that you can create yourself can be of equal quality with the ones that professional designers do. And, that's because today's online logo-makers are a lot more advanced than what they were in the past.
We hope that our list was helpful, and you're free to use these websites for any other future projects, even if you are not a business owner and you just want to practice graphics design on the internet for free. We wish you the best of luck with your future designs.