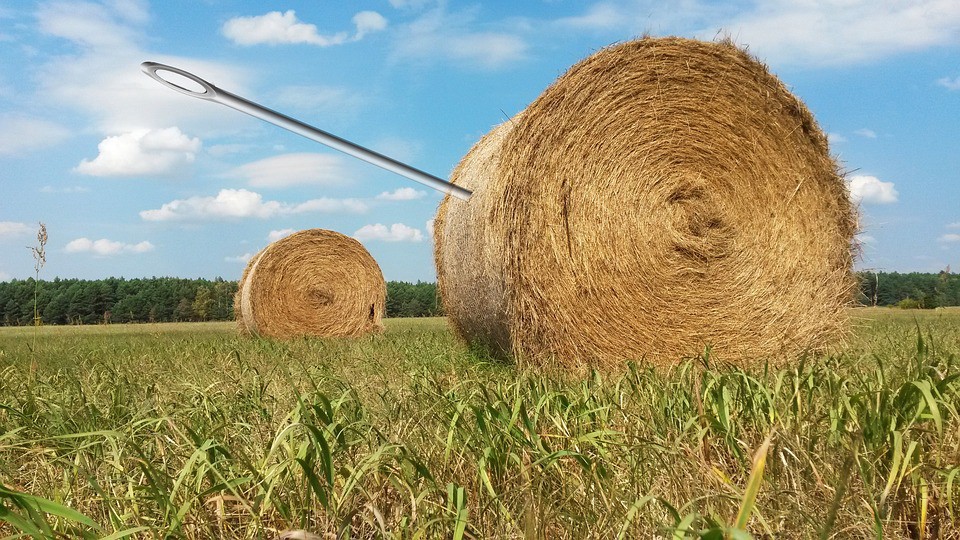 Is finding your brick-and-mortar storefront the equivalent of finding a needle in a haystack? Are web surfers forced to play an involuntary game of Where's Waldo when conducting a basic Google search? If so, taking action could be a matter of closed doors vs. booming business.
For those ready to prioritize their business' sales and generate sustainable growth in the long term, here are five strategies you can use to make it easier for customers to find your business.
Relocate your brick-and-mortar storefront
Establishing a thriving online presence is a critical step in boosting your business's online searchability. However, an easy-to-find brick-and-mortar location is just as important. Foot traffic creates the opportunity for awareness and can result in more impulse purchases from pedestrians who decide to come in. For a boosted bottom line, devote the time and resources to local market research. That way, you can relocate strategically and wrangle in your target audience.
Convenience is another important factor. If your location is hard to find, client tardiness may become an increasingly prevalent issue. In worst-case scenarios, prospective customers' could find themselves lost and losing patience after circling the block for a while.
The culprits could be buildings that obstruct customers' views of your business or street signs hidden in plain sight. Picking a location in an area without recognizable landmarks could also contribute to your storefront's low visibility.
The solution? Consider relocating your business. Although it's a time-consuming venture, relocating your brick-and-mortar storefront could be the difference between radio silence and lines wrapping around the building.
For those toying with the idea of a relocation, you'll need to consider whether it makes more sense to rent or buy your new location. Selling your current location and ending your lease is also part of the relocation process–in addition to the towers of paperwork involved.
Before commencing this relocation, you'll need to update your address with the IRS and state authorities, move your inventory and equipment, and notify customers that you're moving. It's essential to reduce the disruption of the move, so be sure to update your website and marketing materials with your new address as soon as possible. That way, your business can continue running smoothly.
If you offer delivery services, moving your fleet will be a vital aspect of this state-to-state relocation. For damage-free deliveries, work with a trustworthy shipping provider like Guardian Auto. To mitigate mid-shipping disasters, review your company of choice's track record and keep your eyes peeled for scathing reviews. Ideally, the auto transport provider you select should be transparent about their pricing and offer different transport options. To increase uptime, ask about delivery times to assess how moving will disrupt your operation.
Figure out how people are finding your business
Besides putting brick-and-mortar storefronts front and center in the public eye, you'll need to clear the virtual smog and improve your online searchability.
By gaining insights into how customers typically find your business, you can improve your online visibility virtually overnight. In these situations, you can decide to focus on the most profitable channels or adjust your strategy to build a stronger presence on the channels that seem to underperform.
There are two tools you can use to get started with your research:
1. Google Analytics
Google Analytics is a platform chalked full of free tools for analyzing your online presence. Once you create an account, you can go to 'Behavior' and click on 'Site content.' From there, you'll be able to trace different traffic sources for your site as a whole or for individual pages to get a better idea of how people find you online.
2. Surveys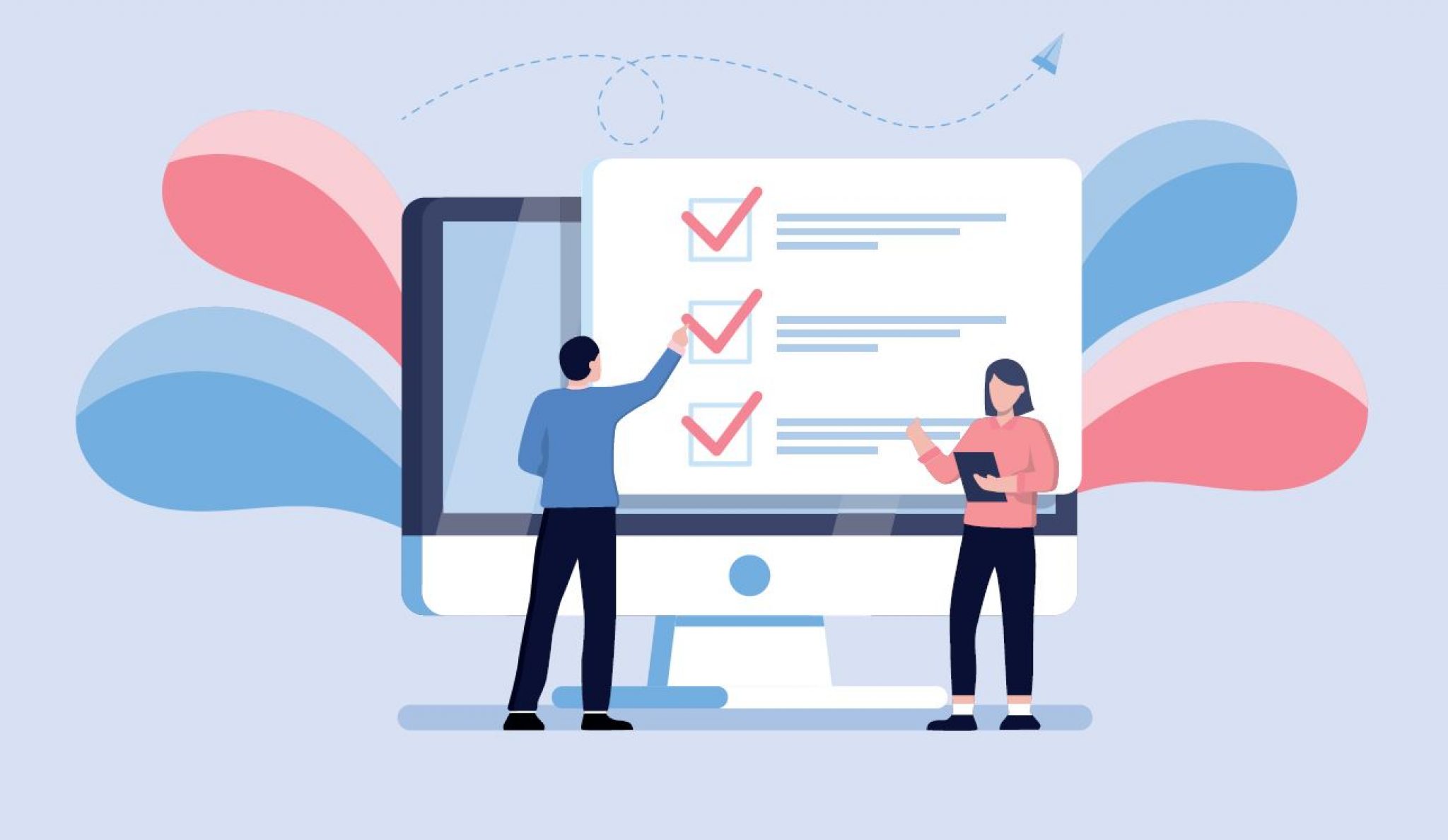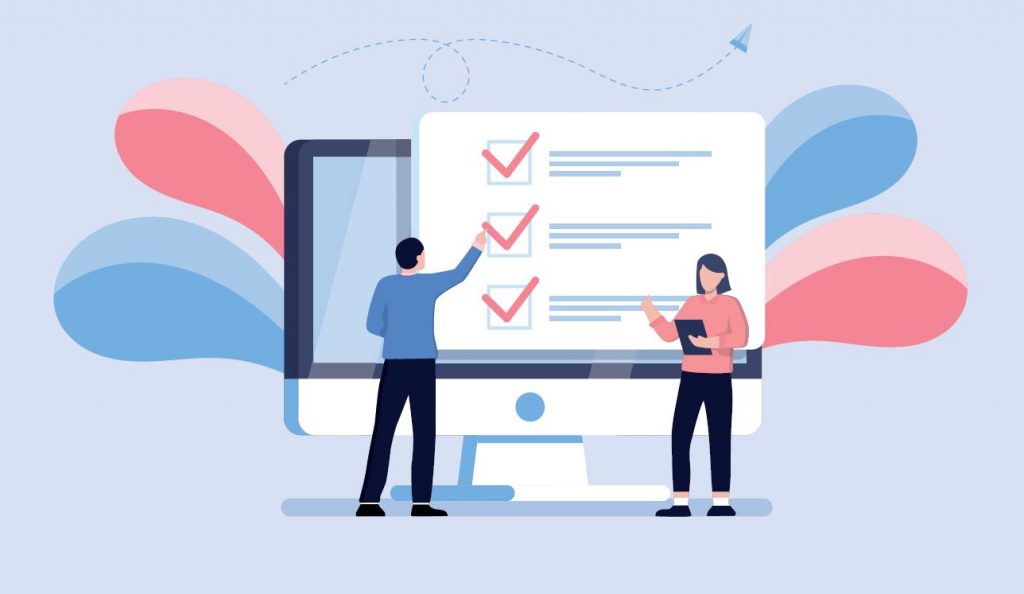 Ask customers how they found your business. Use these surveys to establish an open-door policy and invite customers to make suggestions on how you can make your business easier to find. Offer a coupon as a reward for completing the survey or use promotional items as an incentive. In addition to encouraging participation, this branded merch will spotlight your logo, improving brand awareness.
3. Update your NAP for a more consistent online presence
Google looks at different factors when ranking web results. For local results, one of these factors taken into account is NAP, which stands for Name, Address, and Phone.
NAP refers to any mention of your business along with your Name, Address, and Phone. This information needs to be consistent so that users always see an accurate address. Consistent NAP is also a signal that can increase your rankings for local searches since Google will consider your business as more reliable.
Use the following strategies to achieve a more consistent NAP:
Claim your Google My Business listing and update your NAP if needed.
Add your NAP in the footer of your site so that users can find it on every page.
Add your NAP to your social media pages.
Claim your business listings on all the directories that mention it so you can update your NAP.
4. Improve your local SEO rankings
Good visibility in local search results will make your business easier to find. There are many ways to improve your local SEO rankings.
You should optimize your content to ensure a good user experience. Your site should also be easy to navigate and easy to access. For an optimal user experience, test your webpage load time so users can access the products and services they need at lightning speeds, improving your bounce rate.
To increase searchability, you should add local keywords to your content. You can add your zip code, the name of the city where your business is, your neighborhood, or even nearby landmarks. If you have multiple storefronts or office spaces, generate unique pages optimized with the keywords relevant to each location.
On top of that, link building is of critical importance. If possible, try to acquire some links from local newspapers, your local Chamber of Commerce, or business associations in your area to build your credibility and increase exposure.
5. Invest in targeted ads
If you use ads to increase awareness for your business, you'll get a better ROI if you adopt a few strategies for targeting users in your area.
You can use local keywords such as your city or zip code when setting up your ad campaign, but keep in mind that many users will type keywords like "near me" or "nearby."
If you use Google Ads, you can decide to target areas within a country or establish a radius around your location. This second option is ideal for businesses that offer delivery services in a specific area or for those who want to boost foot traffic.
Facebook Ads has a similar feature with a map tool, and you can also use Instagram Ads to target local users.
Another great way to make it easier for customers to find your business is to increase awareness through print ads. A billboard on a busy street with your address and an arrow pointing in the general direction of your location can bring in more foot traffic. You can also target a zip code with mailers or buy ad space in a local newspaper, magazine, or coupon book.
Before you go
The right location can make or break a business. While it's possible to harness the power of digital marketing to increase awareness for your business, a storefront with excellent visibility and plenty of foot traffic remains one of the best investments you could make.