Top 5 Most Expensive Drones You Can Buy Today – 2023 Guide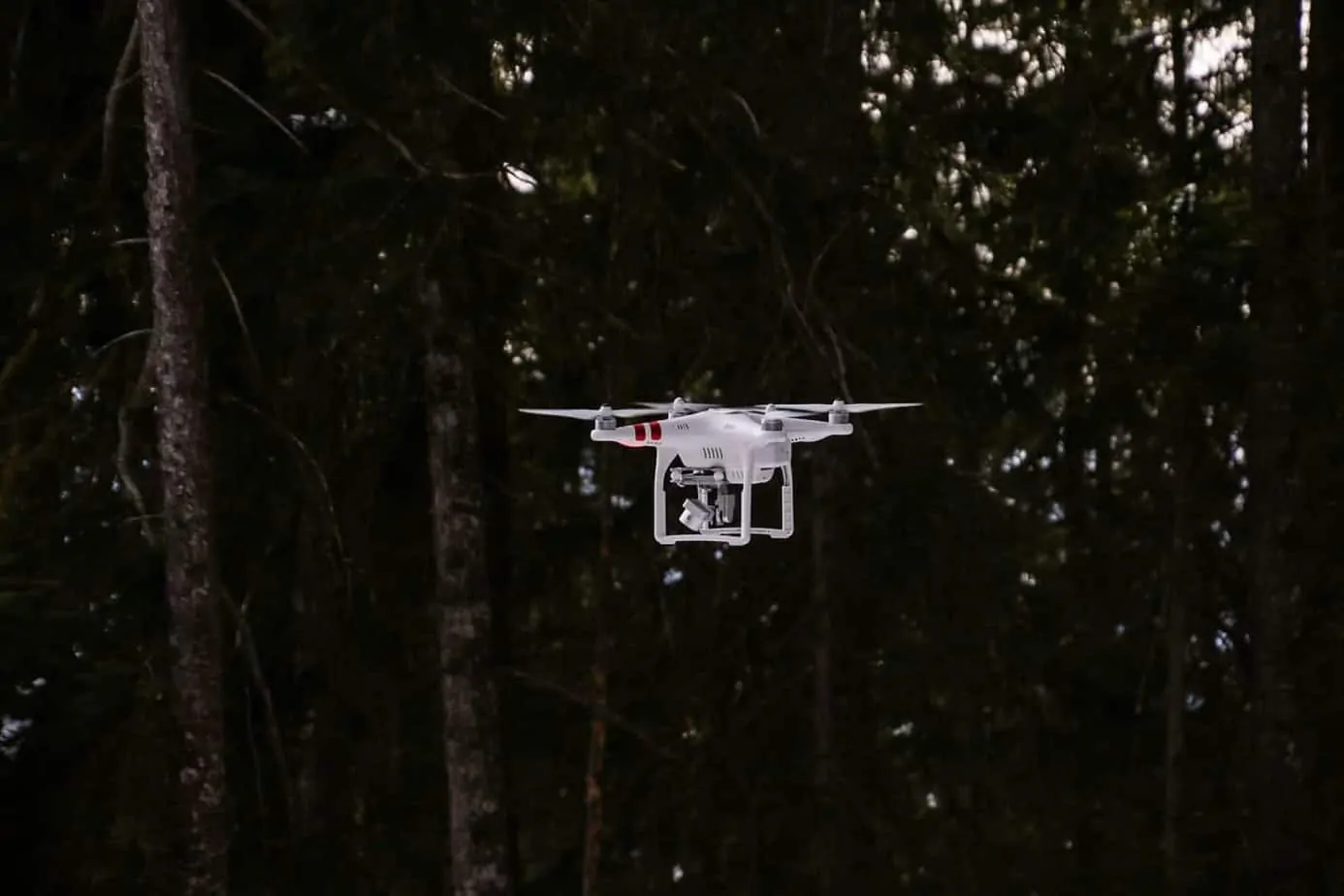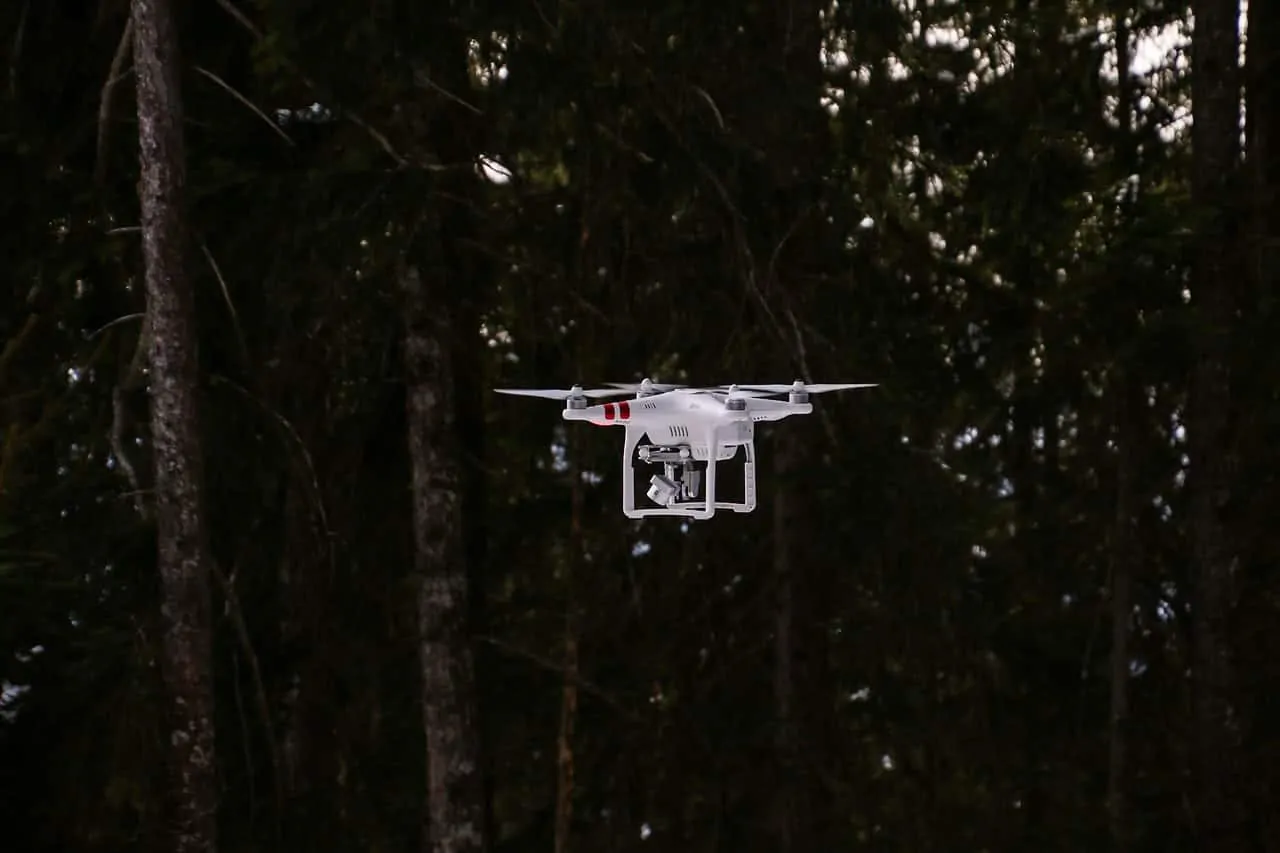 With an unlimited amount of money, you can buy whichever drone you want. But, you actually don't have to be filthy rich in order to own one of the most expensive drones on the planet. In fact, those considered to be the best are actually not that pricey.
One thing is certain, though, when it comes to expensive drones – they won't disappoint you with their performance. These drones are fast, agile, and durable, while they also come with a superb HD camera. This means that you can use them both for making breathtaking aerial footage and for racing. In both cases, they will make you proud.
In order to find the best of the best, we've decided to do a thorough research. There are lots of drones out there that deserve paying a full price, but the problem is how to find them. After checking the most expensive drones on the market, we've managed to pick 5 that deserve to be called the best.
The first on our list of most expensive drones is Freefly Systems ALTA UAV. With the price tag of over 9k, this drone is among the best hexacopters in the world today. The fact that it's a hexacopter means that it has a total of 6 propellers. This makes a fast and powerful in the air, meaning that even a strong wind won't be able to take it off its course.
Because this drone is powerful, it can be used for the transportation of goods of up to 15 pounds. But, this is just one of the many things that make this drone superb. In order to fall in love with Freefly Systems ALTA UAV, you will need to check out its specs below.
Features of Freefly Systems ALTA UAV
The drone is made of ultra-light carbon material, which allows it to travel fast in the air. Its weight is also the reason why the battery is capable of keeping it flying for a long time. In fact, the fly time of this drone is about 45 minutes, after which you will need to charge the battery again.
The hexacopter is also very fast, with the top speed being about 40 mph. Apart from being fast, the drone also has an amazing control range, which is over a mile. Speaking of control, you can pilot it through the first-person view mode, for which you will need to attach a camera.
Apart from the FPV piloting, the camera can also be used for making great photographs and videos. Actually, you can set the drone to capture a high-definition image, by making it standstill. This is achieved by using a special gyro technology. That's not the only technology that was used for this drone. It comes with a number of automatic features, such as automatic landing/takeoff, go-home option, autopilot, etc.
PROS:
Very fast
Capable of carrying weight of up to 15 pounds
Great battery life
CONS:
Doesn't come with a camera
Recommendation
If you need a professional drone, which will not disappoint you in crucial moments, Freefly Systems ALTA UAV is the best choice for you. Because it's powerful and reliable, this hexacopter is a favorite choice of many news crews, who use it for making aerial footage after mounting a pro camera.
DJI Inspire 2 RAW is a bit cheaper than the first drone on the list but is equally good. This drone is manufactured by a company that has built a reputation for being very reliable. All of their drones are designed to last long and serve the users well. That is exactly the case with this drone, which is one of the best professional quadcopters with a camera.
Apart from featuring an HD 4k camera, which can be used for making breathtaking aerial photography, the drone is awesome for a number of other reasons as well. First of all its performances are so great that it's a real joy piloting it. Especially if you use the first-person view mode! But even that is not the end – DJI Inspire 2 RAW has many other great features.
DJI Inspire 2 RAW Features
One of the most impressive things about this drone is its camera that comes pre-installed. It is capable of transmitting live video from a very large distance. This means that you can use it to pilot the drone in real time. The drone comes together with a first-person view remote control, but it is also compatible with the VR headset, which you would need to get separately.
But, the drone doesn't come with only one RC, but two! One is used for piloting the drone, while the other is meant for controlling the camera. This means that the drone is ideal for journalists, who work in teams. If you are one of them, DJI Inspire 1 RAW, will allow you to make a superb coverage, without any bad angles.
Another reason why DJI Inspire 2 RAW is loved by reporters is the fact that it has a long-lasting battery, which can keep it in the air for more than half an hour. Furthermore, the remote control has a reach of over a mile, meaning that you'll be able to cover a dangerous situation, such as a fire, from a safe distance.
PROS:
HD camera
2 remote controllers
Impressive RC reach
Good battery life
CONS:
Not too fast (at least not fast enough to be used for drone racing)
Recommendation
DJI Inspire 2 RAW was designed to be used by reporter crews that need to have an aerial view of the situation. In fact, its features make it an ultimate journalist drone. However, this doesn't mean it can't be used for other purposes. With the superb camera, you can use it to make amateur photos and videos, do real estate photography, and so on.
The drone was designed to be stable and powerful to carry a professional camera. This means that DJI Phantom 4 Pro is a favorite among filmmakers, reporters, and those dealing with professional photography. The job of this drone is to carry the camera safely, while the quality of the footage depends on the type of cam.
Features of
DJI Phantom 4 Pro

 Film Drone

Because it needs to carry expensive equipment, this drone needed to be extremely secure. That's why the manufacturer paid special attention to make it stable in the air, using multiple-gyro technology. Basically, this means that the drone will be able to stay still, even if a strong wind is blowing. Rain, snow, or any other kind of bad weather will not prevent it from doing its job well.

Apart from being stable in the air, the drone is also very maneuverable. It's capable of making impressive aerial stunts, but also to fly very fast. If you think that you'd need a lot of skill to control it, you're being wrong. In fact, the drone allows you to program its route and let the autopilot take care of the flight.

PROS:
Stable in the air
Capable to carry a fair amount of weight
Fast and agile
Good battery life
Recommendation
If you already own a professional camera (GoPro Hero 2, for example), this drone will allow you to take it in the air. All you got to do is mount the camera onto the drone and enjoy flying.
This drone deserves a place on our list of best expensive drones because it features a superb 4k camera. But, the fact that the cam comes pre-mounted doesn't mean that you can't take it off and mount another instead. In fact, if you own a better camera than the HD cam that comes with DJI Mavic 2 Pro Drone Quadcopter, you can make the switch easily.
The camera can be used for making stunning videos and photographs from the bird's eye perspective. But, that's not the only thing you can use it for! The camera can transmit live video back to your remote controller, so you can pilot the drone from the first-person mode. If you're still not convinced that DJI Mavic 2 Pro Drone Quadcopter deserves your attention, make sure to read more about its features.
Features of 
DJI Mavic 2 Pro Drone Quadcopter
One of the things that make this drone amazing for aerial photography is the fact that it is extremely stable. It's all because of a technology that utilizes multiple gyroscopes in order to keep the drone still in the air. The technology is so superb that the drone will remain in its position even if there's wind blowing.
Apart from being great for making footage from the sky, the drone is also amazing because of its superb fly range and long battery life. You can play with it, take pictures, and race other drones, without worrying that the battery will run out. Usually, the battery will be able to keep it airborne for at least 20 minutes.
PROS:
Stable in the wind
Comes with an HD camera
Decent control range
CONS:
Battery life could be better
Recommendation
There are many reasons that make this drone deserve its place on our list, starting from the fact that it's extremely stable. The gyro technology will keep it still in the air, allowing you to capture a perfect aerial photo. On top of that, the quadcopter also performs well in the air. It's fast and agile, thus capable of making amazing stunts.
If you are looking for a drone that will help you make superb aerial photographs and videos, DJI Spark Drone Quadcopter seems to be the best choice. First of all, the drone is not too expensive – the price of just over 3k seems fairly reasonable, given the fact that this is one of the best quadcopters on the market today.
Another reason why DJI Spark Drone Quadcopter is great for photography is that it comes with a pre-mounted HD camera. The cam is capable of making 4k videos and capturing 16MP photographs. But that's not all, the camera has its own gyro system, which will keep it as still as possible, allowing to you to make a flawless HD image.
Other Features of
DJI Spark Drone Quadcopter
Apart from being able to make great aerial footage with its own camera, this drone also enables you to dismantle it and mount another cam. If you own a better camera than the one that comes with the drone, you can switch them easily.
When it comes to how the drone performs in the air, we can say that it's superb. It's very stable in the air, even when flying against a strong breeze. Furthermore, the drone is also pretty fast, while its control range is also very decent. In fact, you can fly it as much as half a kilometer high in the sky and 5 kilometers in lateral distance!
The battery life is not as impressive as with the previous drones on the list, but DJI Spark Drone Quadcopter will provide you with at least 20 minutes of flight. After that period, you will need to land it down and plug it into the charger.
PROS:
Superb control range
Great camera
Stabile against wind
CONS:
Not-too-impressive battery life
Recommendation
Being the last on our list of expensive drones doesn't mean DJI Spark Drone Quadcopter is worse than the others. On the contrary, DJI Spark Drone Quadcopter is one of the best quadcopters you can find on the market today. The drone has everything you can wish for – speed, agility, and stability. On top of that, it also comes with an HD camera.
The only downside of this drone might be its fly time, which is about 20 minutes. Still, for a bit over 3k, you shouldn't expect much more. In addition, the relatively short battery life doesn't even have to be a problem – once the battery goes dead, simply replace it with a new one. You'll be glad to hear that an additional battery for DJI Spark Drone Quadcopter is fairly cheap. You can find it for less than 200 dollars.
Final Note
If you have enough money, anything is possible. You can buy the very best drone currently on the market. But hopefully, this article has taught you that in the world of drone flying, the price tag doesn't necessarily mean quality. In fact, you can find really amazing professional drones for just over a thousand dollars. Of course, in order to help you out, we've narrowed the choice to the 5 best drones you can find. Pick one of the drones from our list and we guarantee you will not regret it.