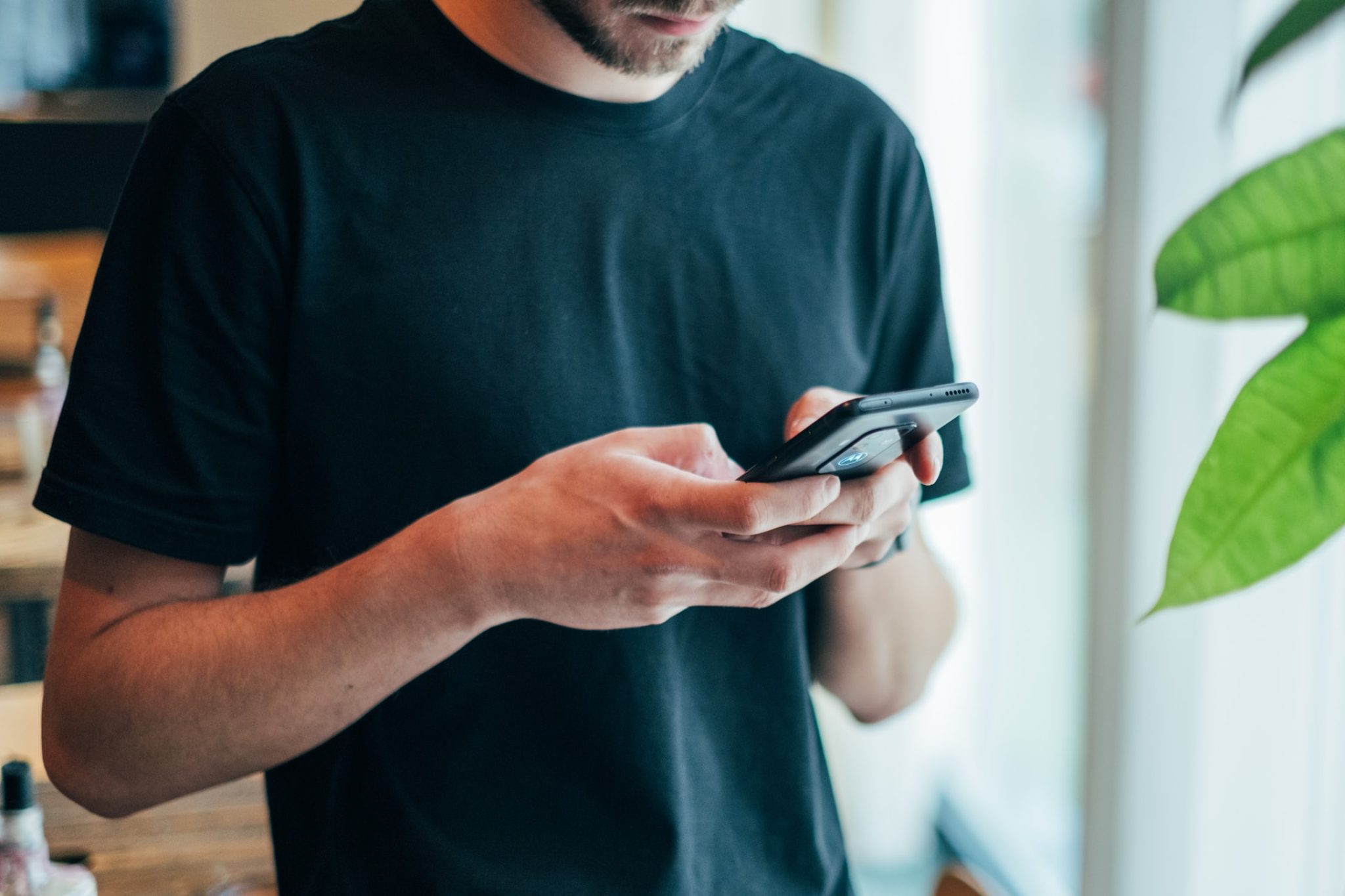 Searching for a unique method to share your images with your family members and friends? Looking forward to using apps to turn your photos into amazing videos? Among the best methods to have your picture appear its best is, to convert it into a video with cool transitions. The photos can be merged and combined to make a video. But how can you create a video out of photos and share your work on social media effortless?
Here are some of the greatest video editing apps for making images into videos.
1.HitPaw MiraCut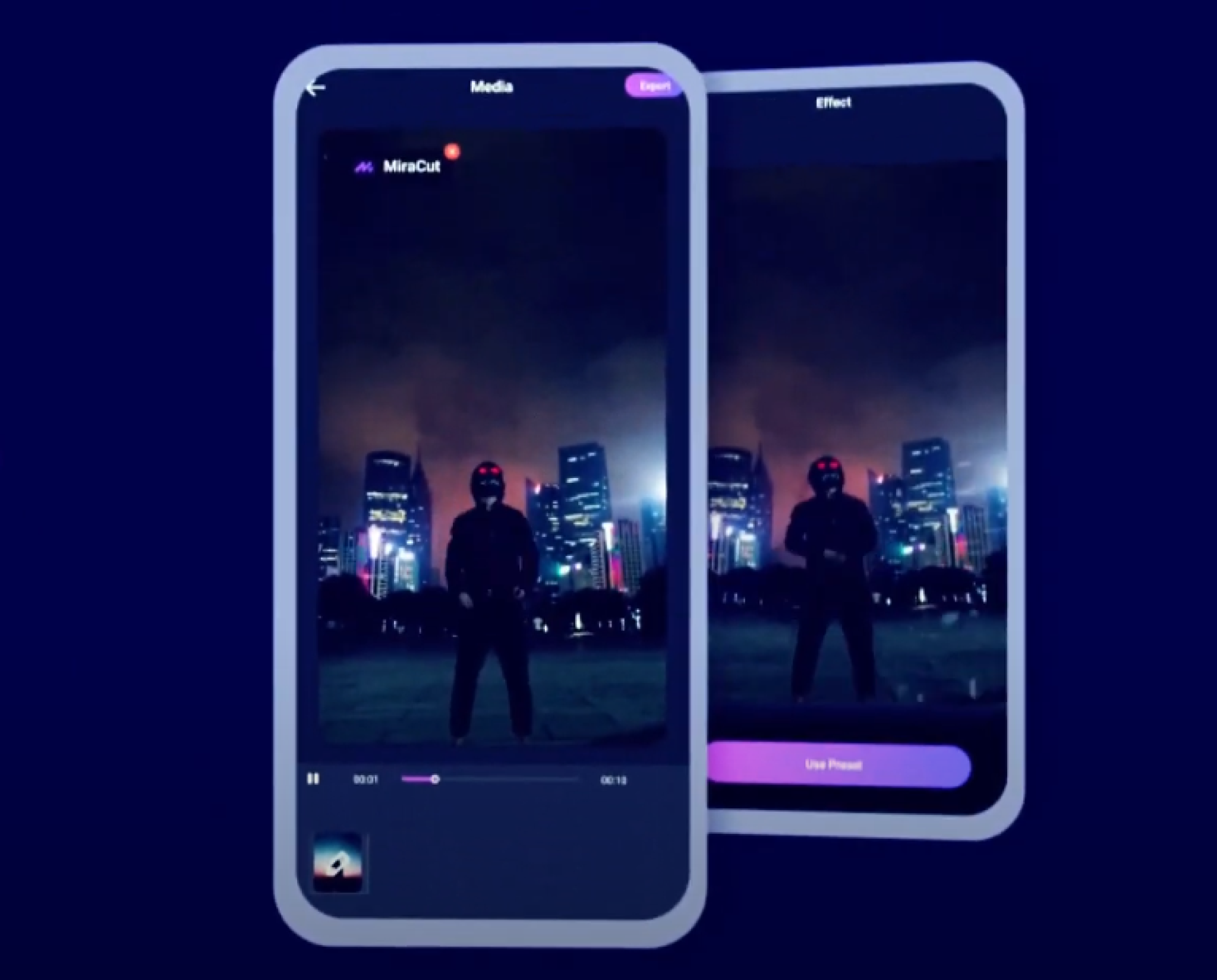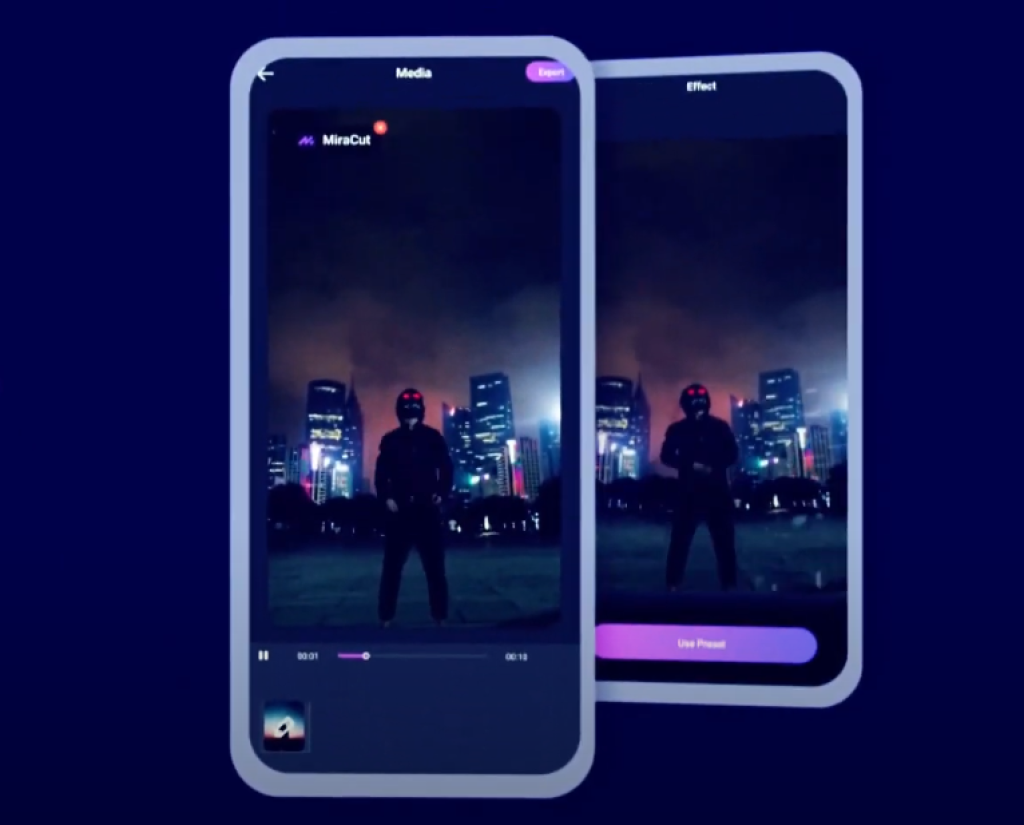 If you're looking for a photo slideshow maker featuring layouts, elements, and transition effects, HitPaw MiraCut is a great option. It is possible to utilize designs to import photographs and create miraculous videos and post them on TikTok and other social media platforms with just one click.
It's easy to create a clip including photographs and add special elements using this tool. It's also incredibly user-friendly, making it an excellent choice for beginners. HitPaw MiraCut may be used for a variety of purposes, from making rapid adjustments to sharing emotions and humorous experiences with friends.
Features
It is simple to make videos by using images. According to different templates, you can select 1-10 even more images to create your video.
There are thousands of templates. And themes are various, such as Beat, Slowmo, Effects. More importantly, templates are well-designed, trendy and constantly updated.
You can utilize the controller parameters to increase or decrease the duration of your clips.
The simple and easy to use interface makes it a user-friendly tool. You don't need to be a professional to fully master it.
There are no advertisements. And the price is not expensive, almost the cheapest and most cost-effective among all products.
You can download videos in 720p or 1080p of high resolution. The high-quality video output ensures best videos to share with friends.
The videos are easy to share on all major social networking sites like Facebook, Instagram, and TikTok.
Steps
Step1: Search HitPaw MiraCut or MiraCut and download it on Google Play.
Step2: Open this application and choose the templates which you like on the home page.
Step3: Click the button "Use Preset".
Step4: Choose images and adjust size and order.
Step5: Export the video or share on social platforms if you want.
2.Mivo
Mivo is a good high definition video editing and picture slideshow maker app featuring amazing transitioning, Dynamic, Neon, 3-dimensional, and video outputs. It enables you easily add audio to videos, edit videos with songs and photos for social media platforms.
Mivo Photo MV Maker seems to be a comprehensive editing application that allows you to quickly make amazing image slideshows with your friends and relatives. The tool includes several tools that will make photo processing a pleasure.
Features
Mivo is a photo-to-video converter with a variety of audio options.
While creating a photograph clip, find a soundtrack that fits your requirements.
Customize videos using songs and pictures, combine photos with music, and add music to videos.
Mivo offers 720P HD output with no loss of clarity.
Using this simple clip builder, you can create audio clips from photos and songs.
Turn your photos and videos into a dynamic template clip complete with soundtrack and effects!
A free video editing app that produces good results, as well as a trendy music video maker.
Add illustrations to your pictures with ease
Use advanced options to edit pictures
Easily design amazing slideshows
Steps
Step1: Choose your favorite fantastic template.
Step2: Fill up the spaces with your images.
Step3: Post on any social media channel you'd like.
Step4: Select songs that you enjoy and include them in the video.
Step5: Post on any social media channel you'd like.
3.Prequel
This is among the simplest and quickest video editing. You can use these videos for your social networking sites. The prequel app has several really fascinating and useful tools that let you create amazing effects on your regular images. The app's main quality is its user-friendly interface, which itself is simple to learn and understand. Users wouldn't require any specific abilities to start modifying the picture-perfect experiences.
The application gives you complete authority over the editing options while also providing extensive instructions on how to use it. The prequel also has some rudimentary picture editing tools.
Features
This android app offers a wide range of features and tools.
Can be used to make videos and you can also add your favorite music as a background to the video.
The awesome videos can be increase the number of people who see your Facebook posts.
Make Holiday, Festive occasions, and Easter content with this extensive colorful filter and effect library
Create spectacular 3D live movement photographs with ease — add volume to your two-dimensional picture and apply any contemporary style or filter you like.
To build your own design, mix and match any color with any filter.
Fan page designs with a personal touch.
Realistic video introductions to suit every theme.
Steps
Step1: Choose and download the template you want to use.
Step2: Select the pictures, effects, filters, text, etc.
Step3: Click "export" button.
Step4: Share to your friends.
Ending
Making videos by using images is a new trend. You can make videos to share with your friends and family members on social networking sites. These 3 video editing app is a perfect photo video maker with music. Each has its own features and tools to make things easy for you. With the help of them, you can share your videos on TikTok and gain more likes and followers.
If you want to make a retro-style video, you can use Prequel; If you would like to make a MV video, you can use Mivo; If you want to make cool and trendy videos with awesome music, HitPaw MiraCut is the best choice. You can choose to download one or more apps according to your needs.