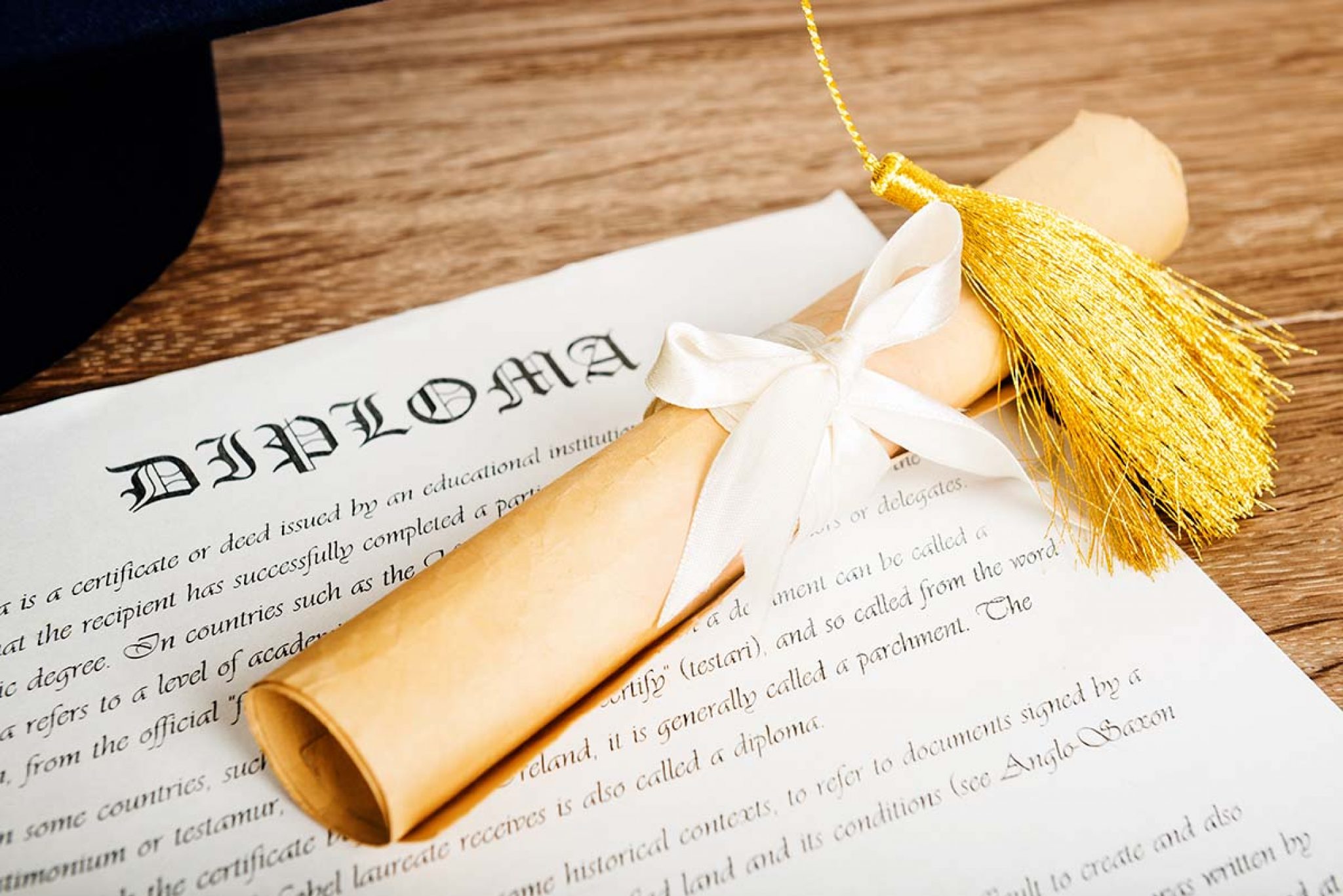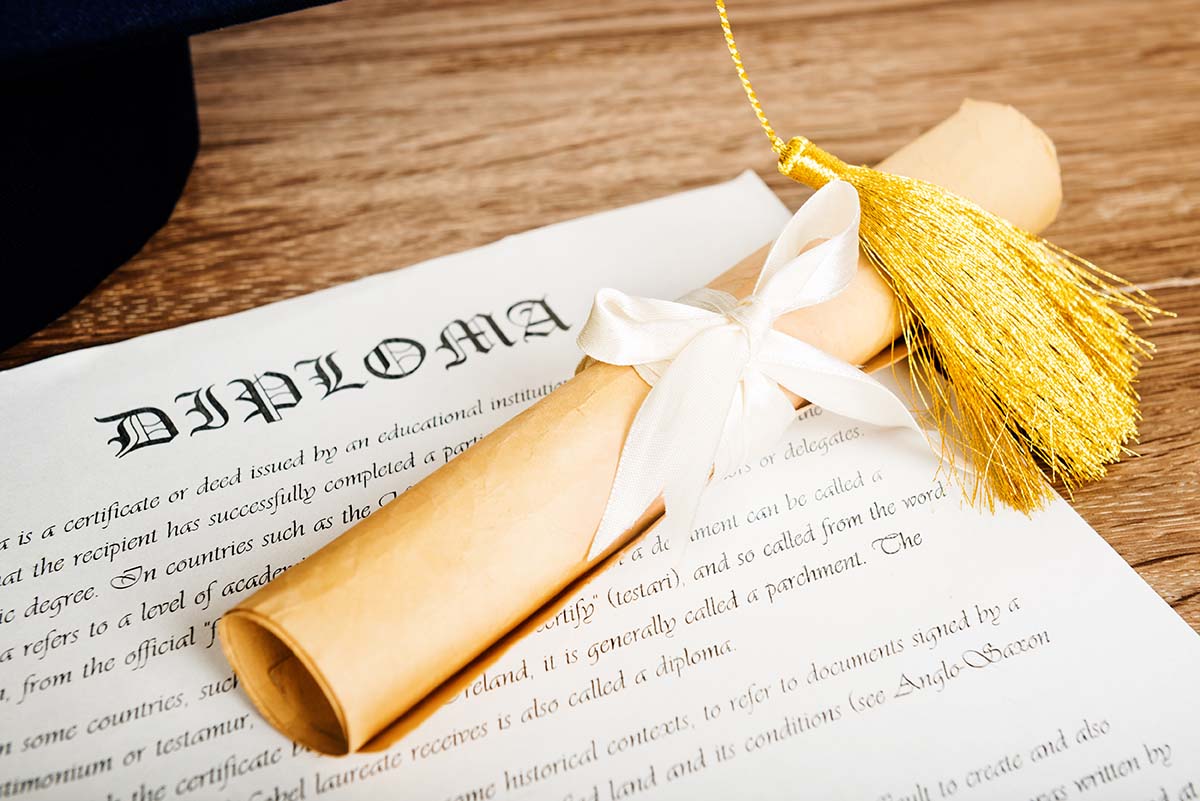 These days, almost any face in the crowd can become a thriving entrepreneur, just as long as they have a bright idea and enough manpower to bring their vision to life. Today, people of all ages and all educational backgrounds have rapidly developed brands with large followings. With this saturated market in mind, many aspiring business owners are met with the all-too-daunting question: How do I stand out from the crowd?
While a handful of lucky individuals became successful without a degree, formal education can increase your knowledge and potential. That said, consider these five reasons why a business degree is a worthwhile investment in your financial future.
First, get into a top-ranking business school.
Before exploring how a business degree can bring your entrepreneurial aspirations to fruition, recognize that a college education's success rate will vary depending on your university of choice. While some institutions will serve you a wealth of connections on a silver platter, others will make minimal impact.
For more insider knowledge on building a college list of champions, review the information below. In no time, you'll be swapping out your backpack for a briefcase.
Selecting your top-choice institutions
First, to narrow down high-impact (and top-ranking) business programs, kick your research efforts into hyper gear. Once you've pinpointed prestigious programs worth considering, you can use resources from CollegeData to see where you have the highest chance of admission. Specifically, the College Chances Calculator can pinpoint areas of improvement, i.e., a below-average ACT score or a less-than-competitive GPA.
Should your GPA or test scores raise red flags, you'll know it's time to hit the books full-force. That way, gaining admission into your dream school will be well within your reach.
Setting yourself apart from the competition
If you want to secure admission into a top-ranking business school, don't pigeonhole yourself into a single industry or a one-dimensional speciality. Instead broaden your horizons and prove to nit-picking college admissions boards that you aren't just another one-trick-pony. To do so, utilize the tips and tricks below to your professional advantage.
Prop up your resume with an unusual extracurricular
Despite widely-circulated misconceptions, a picture-perfect GPA and A+ test scores worthy of applause (and even a feature on your family refrigerator) won't always be enough to slingshot your application to the front of the line. In the context of an Ivy League application pool, an almost-perfect GPA is the benchmark of success—rather than a source of bragging rights.
So, for optimal admissions success, you'll need to go against the grain and march to the beat of your own drum. Unbeknownst to most, college admissions boards tend to favor applicants with unusual interests. For example, those aspiring entrepreneurs specializing in sustainable clothing or athletes with a long-standing interest in rowing may have a leg up on their competition.
Now, you may be wondering: Why do these unusual after-school activities yield a high success rate? For starters, these off-kilter extracurricular activities prove that applicants have logged learning time outside the four walls of their social-studies classroom. While after-school TV time can offer reprieve from the stresses of upcoming exams, an eight-class homework load, and college application season, why not maximize those precious hours between 3 pm and bedtime?
By running an e-Business, hosting video game tournaments, or trying your hand at a self-run social media campaigns, you can demonstrate that your professional experience deviates from the run-of-the-mill National Honors Society attendee. However, when narrowing down your extracurricular options, be sure to avoid packing on too many volunteer hours to your already overloaded schedule.
Additionally, stray away from extracurricular activities that don't fuel your internal fire. Should you choose to settle for second-choice hobbies, this lacking passion (and the missing sparkle in your eye) will register to skeptical college admissions boards.
Apply for a part-time job
For best results, consider getting a part-time job in high school. This step demonstrates to a college admissions board that you can work hard and manage your time expertly. If you cannot find employment, start a small online business.
Remember, you'll score bonus points for creativity when the market becomes flooded with STEM students. However, you'll also need to exhibit tech fluency. Whether you're a jack of all trades or a creative superpower, advertise your creative hobbies using social media.
When striving towards a top-ranking business program, excellent grades will always help. However, taking extra courses, AP classes, and performing well on standardized exams shows a willingness to learn. If possible, enter competitions for your skills to earn tangible achievements.
As a final step, try to perform meaningful community service. Choose a cause you care about and work with it extensively.
Once you're equipped with all the knowledge you need to gain entry into a top-ranking business school, it's time to investigate why a business degree is a worthwhile pursuit.
A business degree can increase your earning potential
Business degrees can maximize your income throughout your career. Whether you are fresh out of high school or have been in the game for a while, a higher education can increase your earning potential.
1. Earn a higher starting salary
Getting a business degree boosts your salary significantly. Many jobs consider a bachelor's the minimum. Even if you've already launched a business, you can learn valuable skills to fund, market, maintain, and grow your startup in the average college classroom.
Base-level salaries also increase for those with education, meaning you can pay off debts quickly.
2. Maintain your income
Few entrepreneurs can maintain their income throughout their lives without change. Fortunately, a business degree ensures you're putting the best foot forward, should you choose to commit to a career switch or seek out opportunities elsewhere.
That said, to avoid sudden salary dips that can set you back financially, invest in the business sector.
3. Future-proof your business
If owning a business is your desired career path, a business degree will uncover insights on how to adapt to a changing market. That way, your day-to-day business operations will be rooted in a desire to protect your financial future (and the finances of your key employees)
4. Build valuable interdisciplinary skills
If you have natural inclinations toward one subject, you may want to pursue it with your business. However, you may find yourself in the dark if that field becomes irrelevant.
Getting a business degree can teach you interdisciplinary skills like data analysis, communication, loss mitigation, presentation, risk assessment, and leadership. You will become qualified for multiple positions and have the tools to evolve with the industry.
5. Start a business
A bachelor's degree will teach you the necessary strategies to start a business. You can gain vital knowledge to become successful right out of college. If you want to run multiple companies or change your model, a formal education will help you manage your ventures.
Before you go
If you want to boost your earning potential, consider pursuing a business degree. In a few short years, you can increase your income tenfold, earn a reputation as a reputable professional, and learn to evolve in the face of an ever-changing market.