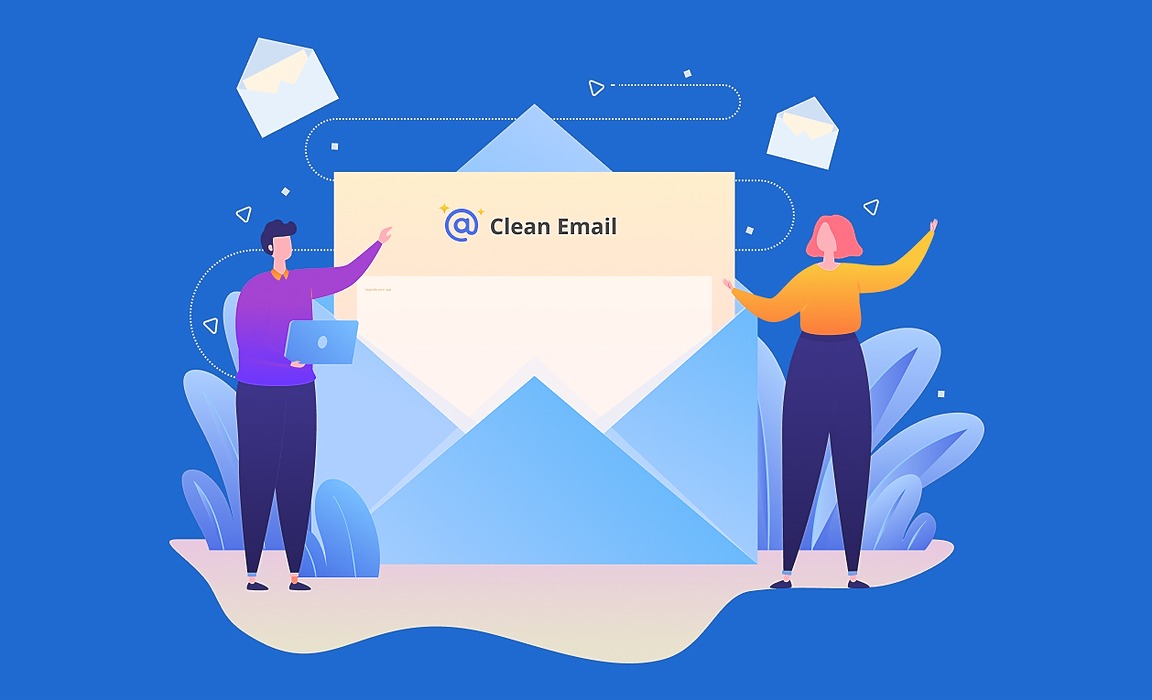 Anyone who communicates intensively via e-mail knows how much time, effort and sacrifice it takes to maintain a tidy inbox. This at some point makes it so hard for us to give up daily editing or simply hire someone to do it.
However, if we leave the inbox and forget about it for a while, we can face complete chaos! Even one day is enough for the mail to accumulate so many unread messages and a lot of notifications.
The organization is a very important thing, especially if your mail is of great importance for a job or some other professional activity. Then it is important that all-important messages are at the beginning, clear and in one place. On the other hand, messy mail can often lose important messages and this can lead to complications.
You don't have to hire anyone to do this job for you, we have the ideal solution for you. The thing is, there are a few tricks that will declutter your inbox. All you need to do is follow the next steps and thus achieve a neatly organized inbox.
1. Set priorities
We have told you about this when it comes to preventing the loss of important mail. Don't allow yourself to lose an important message in your inbox, but classify it in advance and set priorities or mail that takes precedence over another.
Don't hesitate when setting priorities because you're afraid you'll important messages if you click on that option. The option is 100% tested and brings even excellent results.
How does it work? It's actually very simple. The point is that your messages are arranged in two places depending on what you consider important messages and on the other hand unimportant. After you classify messages, they automatically go to one of these two places each time.
Now you don't have to waste time reading 20 emails before you get to the most important one and every next one. You get better time management by being able to deal with the important part of the inbox right away, and leave the less important one for later.
2. Use filters
Have you heard of the option to create filters? If so, then you know that this is another great way to help you declutter. This principle and the previous ones work very similarly. Your email provider offers you the option of setting up filters so that your messages can be found more easily in the inbox. What does it mean?
This means that you can predict in advance where certain messages will go in which direction. The difference between Priority Mail and Filters is that by setting up a filter, you get more space for scheduling messages. All you need to do is put a certain label on a message and with that application, you can send it to the desired place, delete it and the rest.
Emails marked in this way are automatically arranged in real folders and these folders help you a lot because you don't waste time on scheduling and so you have instant visibility. You will surely feel relieved when you go to a certain folder once a day to check for new mail.
3. Boomerang
The boomerang option will not only schedule your mail instead of you, but can also return them, schedule them to be sent for certain dates in the future, and a few other things. This is ideal if you sent someone a message and forgot about it, and you don't get a response. With the Boomerang you can withdraw it after a while, depending on what time you set.
You can also return all mail that has arrived to you in a while. All this allows you to operate the inbox without much stress. Another option is using a temporary or disposable email address to avoid unwanted emails.
4. Unsubscribe
Each of us is still subscribed to at least a few accounts that he no longer uses or is on a list he has already forgotten about. Every time you receive their mail, do you roll your eyes and delete it, or do you use the listed options to go to spam yourself?
All that is okay, but they still take up space for you, and pushing them to certain places and deleting them also takes your time and limits the number of incoming mail. Sometimes you don't even get to see important messages, and what's worse, they arrive at a maximum of a week or a little more. Take your time and unsubscribe from all lists.
Sometimes it's not too easy to do this because each type of subscription is different, but the time spent on this is still productive and it will mean something to you in the future. It is definitely profitable in the long run. Today, there are also applications, like clean.email, that can make your job easier and automatically unsubscribe you with smart unsubscribe option.
5. Don't use it instead of calendar
As we mentioned earlier, don't let your mail pile up so you can schedule it for hours or even days later. People do this for two reasons. The first reason is that people don't have enough time or desire and simply leave it until the moment they have to tidy up the inbox.
On the other hand, a lot of people leave messages as a reminder or a note to do something later because a certain email reminds them of that. This is very confusing and doesn't do it. If you already need a reminder, it is best to stick to your calendar and organize all the tasks that you have to do in a certain period of time.
You have a lot of options in your calendar, such as creating an event, so you can never miss an important meeting or another event. This is definitely a safer reminder as it will let you know while the email may even make you forget to take a look at that important day.
Conclusion:
It seems that it is not so difficult to cope with it, even with the numerous obligations that you have in addition to that. We hope that thanks to these tricks you have realized how easy it is to maintain a tidy inbox. However, you must not cheat and skip certain steps. The key to good organization is consistency!