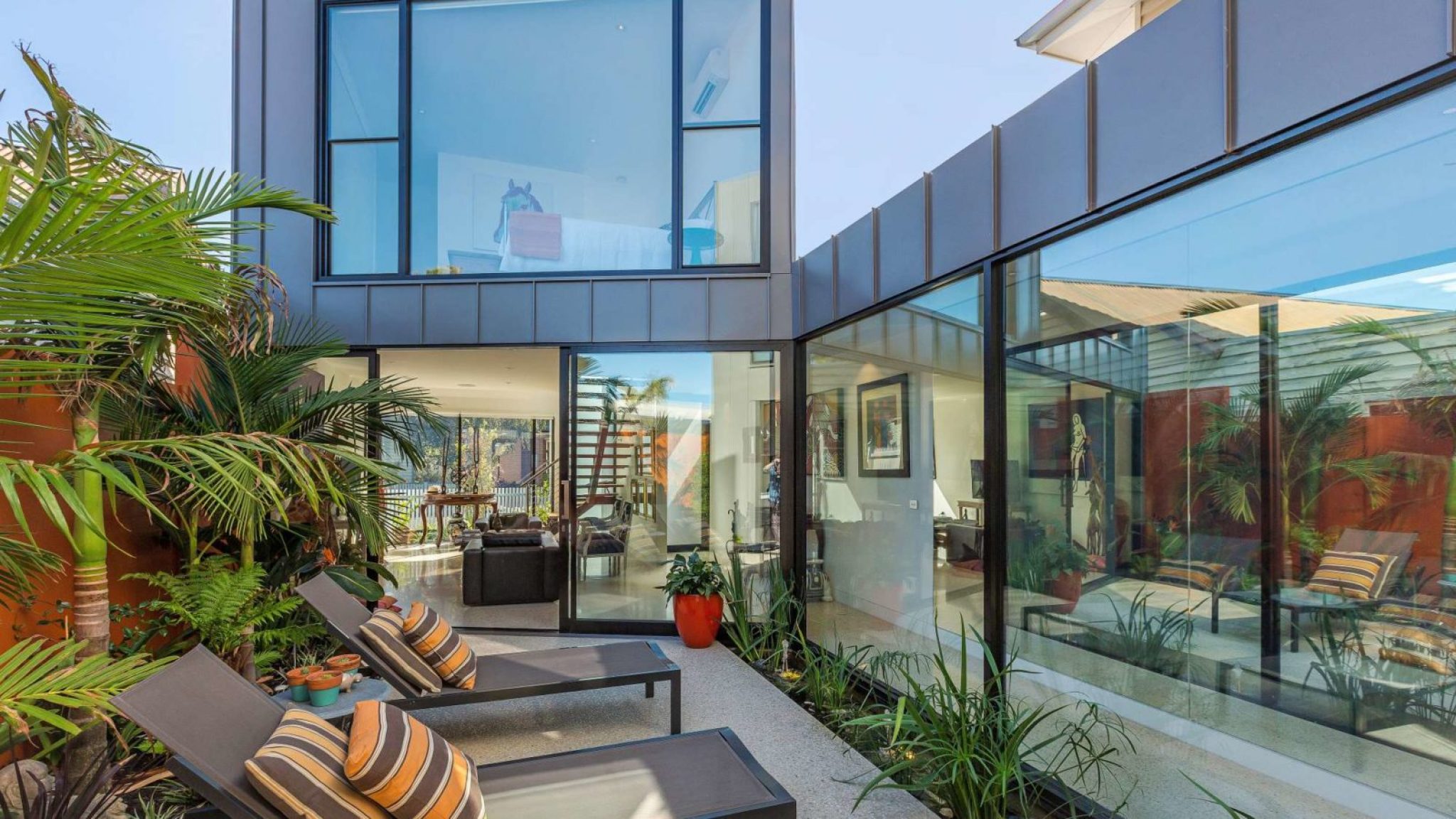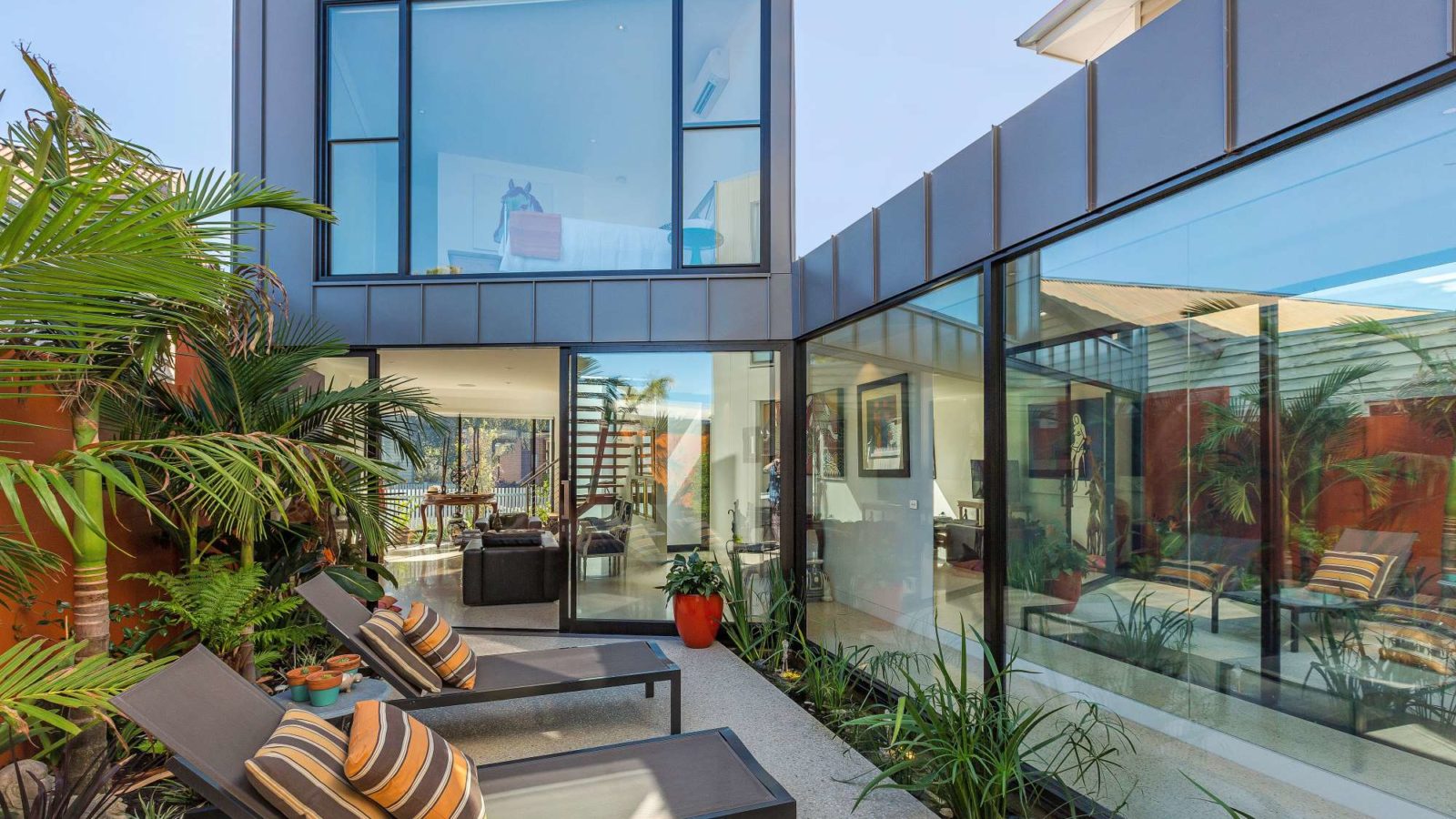 Many people think how the only difference between residential and commercial windows and doors is in size. However, there are many more benefits from choosing this type of windows and doors instead of traditional ones. Investing in this type of windows and doors will bring many advantages, such as improved appearance, better heating, improved energy-efficiency, and more.
The reason why they represent a much better solution is that they are made from high-quality materials, and have a modern design. On the other hand, they are more expensive than traditional residential doors and windows, but they will also save a lot of electricity over time since they are much more efficient. If you are interested in hiring a company that will install this type of windows in your home, you should look for a well-known and experienced one, like Windowtech from Toronto. This company will provide you with innovative solutions, and improve both the appearance and security of your home.
While most modern buildings already have this type of doors and windows, we can see that people are installing them in their homes as well. Considering all the benefits you get, investing more in that option seems like a great solution. Here are some of the most important reasons why you should consider using commercial-grade windows and doors.
Better Design
While for most houses with a traditional design, installment of these doors and windows would not be such a great solution, most of the modern structures are suitable for this option. When it comes to design, first and the main difference is in size since commercial windows are much wider than regular ones. However, the structure of the building needs to be compatible with them, which is possible with heavy-duty framing and a special type of glazing that can hold stronger wind and mass of the building. The biggest advantage is that the room with this type of windows will be much lighter. Commercial doors have an even wider selection of different designs, and you could easily install them in any type of home. If you live in a traditionally designed house, you can choose some wooden frame with wide glasses for your doors.
High-Quality Materials
While most of the glasses in residential windows are much thinner and designed to let more heat get in, commercial ones are using high-quality materials and glazing to prevent too much heat, which is especially beneficial during summer, when you could have issues with electricity bills because of the air-conditioning system would struggle to moderate the temperature in the room. When it comes to materials, manufacturers are using the same types, such as wood, aluminum, steel, vinyl, and glass. Usually, buildings like stores, schools, apartments, and industrial building are using this type of windows, but with modern architecture, you can install them in your home as well, and improve the appearance of it.
Improved Durability and Performances
First of all, commercial windows need to be more durable because they suffer much higher pressure from wind and mass of the building. Therefore, these glasses are made to last much longer than the ones we have in traditional homes. Also, many factors could affect the durability of them, such as weather conditions and how you are handling them. Material is also an important factor, and each type of material has a different life expectancy. The average lifetime of aluminum doors and windows is between 15 and 20 years, while vinyl can serve you a few years longer. On the other hand, if you choose wood, a high-quality frame could last for more than 30 years.
Higher Energy Efficiency
One of the main things you need to consider when planning to buy new frames and doors is their energy efficiency. You should choose a more expensive solution in case that it will save you even more money on lower electricity bills. Each type of material can provide you with a different amount of efficiency. When it comes to aluminum, the frame might collect more heat, but you can adjust that by installing additional thermal break in windows. On the other side, the least efficient type is a window made completely of glass. While it might bring your home a fresh design and improved appearance, you should at least keep this type of windows closed all the time, and install additional curtains to prevent too much sunlight. The most efficient types of frames are made of wood and vinyl. When it comes to wood, you will have to choose high-quality frames, since some types of wood could expand over time, and become warped. On the other side, a proper vinyl frame will serve you for decades without any problem.
Conclusion
The first thing you need to consider when choosing between residential and commercial doors and windows is related to the design of your home, and which type would fit it better. When it comes to traditional homes, there is hardly a way to fit commercial windows that are much wider. On the other hand, commercial doors are always a great solution, and they can bring benefits such as natural design, higher energy efficiency, improved durability, and much wider choice when it comes to size and design.
On the other hand, if you are planning to build a house in some modern style, choosing commercial frames is a much better solution. This option fits perfectly with urban architecture, and you will improve the aesthetics and performance. Having a wide frame in your living room will let more light in, making your space much more comfortable. On the other hand, with double glazes and high-quality glasses, you won't need to worry about the weather conditions, since these glasses can prevent both heating and cold from getting inside. That is one of the main reasons why so many people are interested in installing these types of frames.
Nonetheless, you should know that commercial type of doors and windows are much more expensive. If you are looking for the cheapest solution, you should choose aluminum for the material. However, if you are interested in investing more money and get the highest efficiency and durability, you should choose between vinyl and wood.