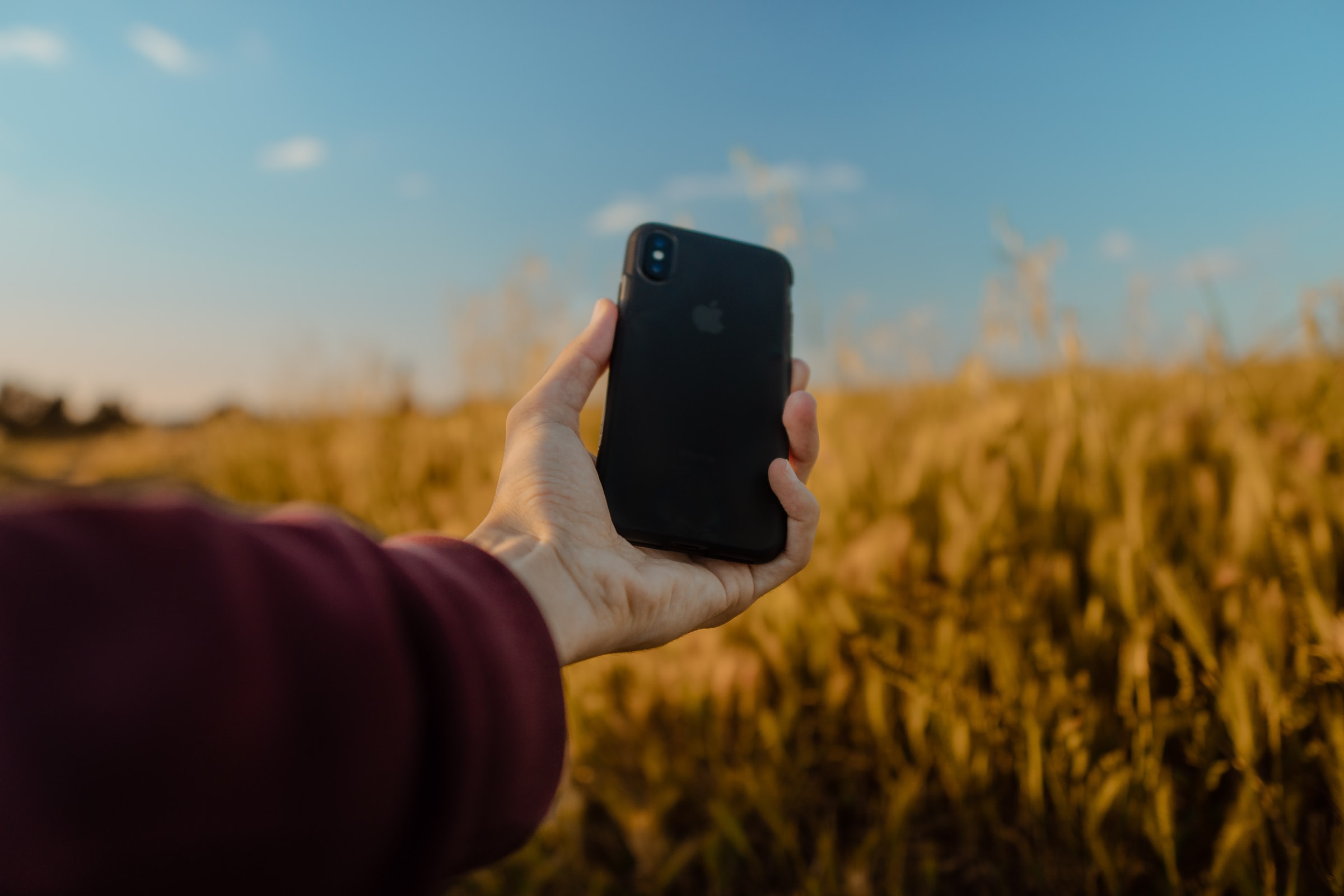 Nowadays, people carry their phones almost everywhere, and it won't be wrong to call their phones their second skin. However, they tend to place their phone on any surface they find, and that leads to the phone case coming in contact with numerous types of germs, some deadly and some mild.
To be honest, your phone case is a breeding ground for numerous germs and viruses. As per a recent research, it was found that the phone case carries ten times the amount of germs present on your toilet seat. Gross, isn't it? In such a scenario, you must clean your smartphone case at least once a week to prevent the spread of diseases.
Always make sure to buy the best quality phone covers. Check out www.telefoonhoesje.nl for amazing options. If you are looking for ways on how you should clean your mobile cover, you are at the right place. In this article, we have discussed how you should clean the various types of phone covers.
Plastic
You must have noticed your plastic cover going from white to yellow within a few months. If you notice yellow stains, know that it has become the breeding ground for germs. However, instead of throwing it away, you can try cleaning it using the steps mentioned below. This will save you from the costs of buying plastic cases again and again.
Plastic is quite durable as opposed to other materials, and hence it can easily withstand a majority of the highly effective cleaning solutions, such as bleach. In case the smell of bleach irritates you, you can opt for dish soap. If you wish to follow the dish soap method, skip to the instructions given for rubber covers.
Materials Required
Chlorine bleach
Sponge, cleaning cloth, and a toothbrush
Water
Dishwashing gloves
Procedure:
If inhaled, bleach can damage your lungs, and thus it is recommended to touch it only with gloves on and keep the windows open for good ventilation.
Mix one table spoon of bleach for one cup filled with water. You need sixteen cups of water for this method and thus add the bleach accordingly. Also, be careful while handling bleach.
Now soak your cover in this water for at least ten to fifteen minutes. In case your cover has any stubborn stains, you may need to keep it soaked for a bit longer.
Next, scrub the case with a toothbrush or a washcloth till all the stains are gone.
Rise the cover to remove any traces of bleach solution. Please leave it to air dry for at least an hour or two.
Precaution:
Wipe the cover adequately with a disinfecting spray. Make sure to repeat this method weekly for best results.
Rubber
The phone covers made out of rubber and silicone are generally more sensitive as compared to plastic. Thus, you will need a mild cleaning solution. However, you might not be successful in getting rid of all that grime and dirt with just one wash. Start with a soap solution, and in case the stains are still present, you can try using baking soda.
Materials Required
Baking soda (optional)
Sponge, cleaning cloth, and a toothbrush
Water
Dish soap
Procedure:
Add a pea-sized amount of soap solution to a bowl and add lukewarm water to it.
Now submerge your phone cover in the water and with the help of your hands scrub and remove the grime and dirt. You can also use a toothbrush for the best results.
If the cover has stubborn stains, you can opt to spray some amount of baking soda solution on the cover and scrub with the help of a toothbrush.
Next, pat dry the case and leave it to air dry. Make sure to wash your case well so that no traces of baking soda or dish soap are left.
Note:
Remember not to boil your rubber or silicone covers or wash them in a dish washing machine. Doing so might shrink your cover.
Precaution:
Wipe the cover well with a disinfectant spray.
Wood
Heat may lead to the wood covers to expand or shrink.
However, with the help of vinegar, you can easily get rid of these heavy stains. The vinegar solution is safe to be used on your case; however, make sure you do not soak your cover in it.
Materials Required
Vinegar Solution
Water
Dish soap
Spray bottle
Washcloth
Procedure:
Fill the bottle with one part vinegar and two parts of water and mix it well. Now add a few drops of soap solution for the best results.
Spray this solution on top of your case, and then wipe it with a washcloth. Also, do not make the mistake of drenching your cover in vinegar.
Wipe it with a cloth to get rid of any moisture content.
Leather
Leather is a sensitive material. It is sensitive to makeup, sunlight, dyed materials, oil, heat, etc. Thus, the best way to clean leather cases is to use a leather cleaning solution and follow the steps mentioned here. It is one of the cheapest and most effective ways of cleaning your phone case.
However, you must know that leather may change its color no matter what solution you use.
Materials Required:
Mild soap
Washcloth
Water
Mink oil
Procedure:
Mix hand soap and warm water in a container.
Do not soak the cover in the solution directly. Use a dry cloth and dip it into the soap water. Now wring it and then use it to wipe your cover.
Use a cloth to remove any excess moisture present in the case.
In case of stubborn stains, you can use mink oil to clean all the grime, dirt, and dust present in your case.
Precaution:
Make sure to keep your phone cover out of the heat, humidity, or direct sunlight.
Conclusion:
To prevent your phone cover from becoming a breeding ground for viruses and bacteria, you must clean it regularly. Follow the above-mentioned steps to clean it properly.