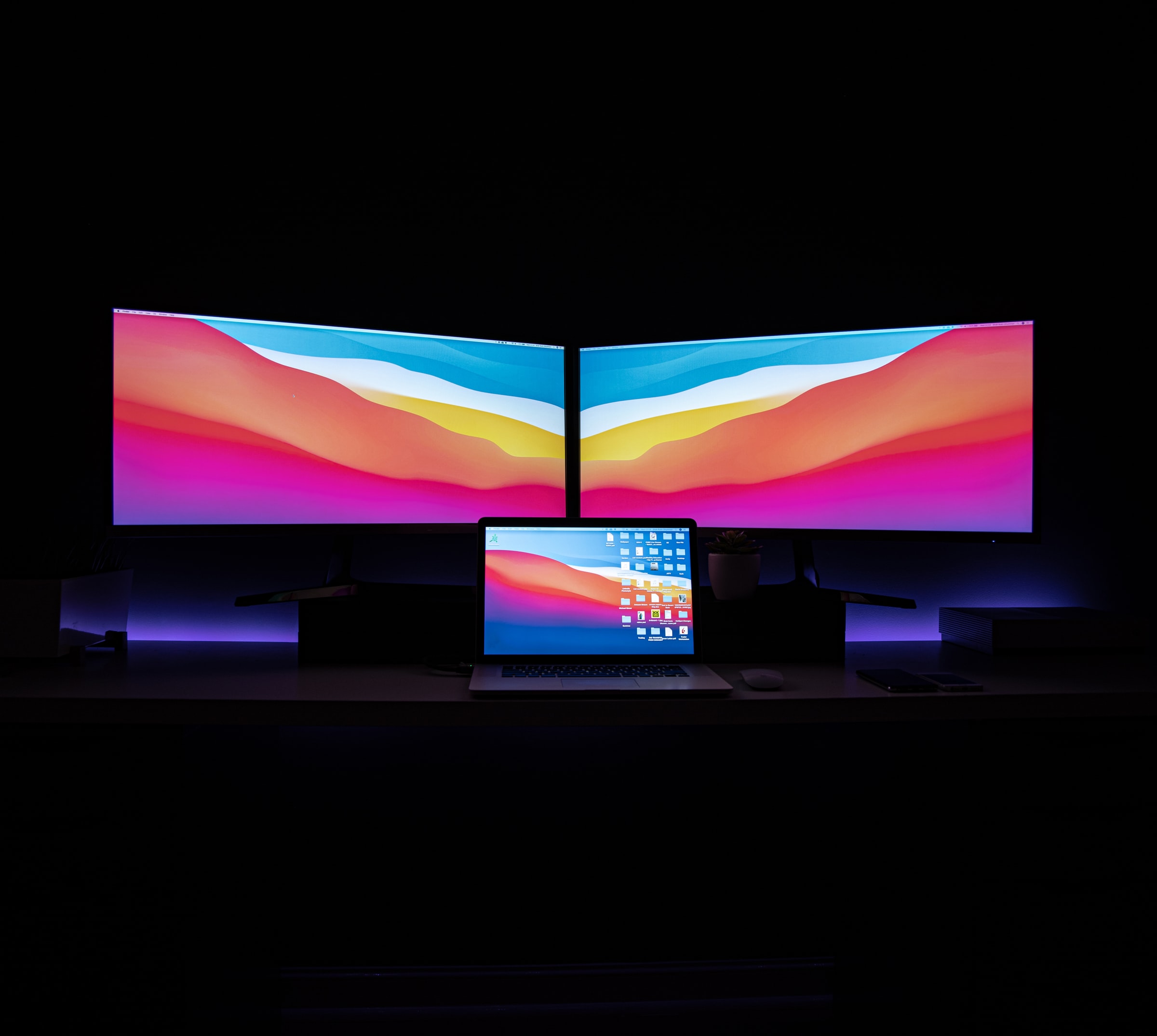 One of the biggest trends related to modern devices, consoles, and PCs are wireless add-ons that can improve the experience while using them. One of the most important parts of any console, PC, or other multimedia device is the monitor. We can notice huge improvements over the years when it comes to available sizes, outstanding resolution, high DPI, and many other features.
When it comes to portable monitors, they represent another step further since they provide users with the ability to easily connect any device, while it is much lighter than standard monitors and laptops. You can use it for all sorts of things, such as watching movies by streaming them from your phone, play mobile games with a much better interface, use it as an additional monitor for your laptop, and much more.
The tech industry is huge today, and it is not a surprise that there is great competition related to this device as well. Therefore, choosing the right portable monitor might not be as simple as many are thinking. First of all, you should learn more about the features and differences between brands. Also, look for your preferences and expectations. There are different sizes and resolutions available. Those with 4K or 8K resolutions cost much more. Besides that, you should check out the battery life, connectivity, and other specs.
You can find numerous online stores with all sorts of these devices. However, you should never rush with your decision, especially if you find something more affordable that seems like it shares the same or similar features with much more expensive screens. The best option is to choose only well-known brands. One of the best ways to determine the best choice is to check out the experience of previous customers. We are going to introduce you to some of the best portable monitors in 2023.
1. Lumonitor
This is one of the best products that you can find today. One of the best features is the 4K screen that is perfect for gaming, watching movies, working with graphic design and many other things. It has a size of 15,6 inches, which is the same as standard laptops. However, the advantage is its lightweight and the ability to connect it with all kinds of devices. When it comes to connectivity, there is no need to install additional programs.
Instead of that, you can simply use the cable to connect it to your smartphone, console, laptop, TV, and more. The weight is slightly over 500 grams, and it won't take much space in your backpack since it is quite thin as well. Moreover, a battery of 4000 mAh can provide up to four hours of entertainment. Also, it has excellent transparency and visibility. You can connect it to most of the popular devices like iPhone, Android devices, Nintendo Switch, Xbox, Play Station, and more.
It is especially popular as an add-on for smartphones because people are using them all the time, and mobile games are getting more popular in recent years. When it comes to accessories, you can buy a cover stand, wireless device, additional USB ports, and more. If you are interested in buying this product, check out Lumonitor.com.
2. Asus ZenScreen Go
This device shares many features with Lumonitor. It has the same size of 15.6 inches, and you can pair it with a variety of devices as well. The screen is 4K 1080p, which represents a standard today. It is especially popular for designers since you can buy an additional pen and connect the portable screen with the laptop.
One of the best features is the battery of 7,800 mAh, which is significantly more when compared to similar monitors. There are two models available, with a touch screen and without that function. In case that you choose the option without the touch sensitivity, there are excellent extensions that you can use if you want to use a pen.
The price is around $480 for the model with installed touch sensitivity. Also, we have to mention that Asus is a well-known brand when it comes to laptops, monitors, and additional devices. Therefore, you won't make a mistake if you choose this model.
3. Lenovo ThinkVision M14
If you are looking for a more affordable solution that still has most of the features as some much more expensive portable screens, you should check out the Think Vision from Lenovo. The main advantages are premium screen and design, along with the price of only around $250. Moreover, it has a compact design, and a weight of only 570 grams.
It is thick as most modern smartphones, and its size is 14 inches. A great feature is a pre-installed stand with ports and buttons. When it comes to the quality of color and the ability to use it in daily light, it has only a slightly less quality when compared to much more expensive screens.
The Bottom Line
Besides these options, we suggest you look for other products as well. There are certain differences, and it is very important to determine why do you need a portable screen in the first place. For instance, if your goal is to have a better experience while playing mobile games, that the best option would be to buy Asus
Rog portable screen. On the other side, graphic designers would prefer ZenScreen and similar options like AOC, Gechic, or HP Elite Display.
The Gechic model with the size of only 13.3 inches is perfect for people who are looking for a lightweight solution that they can carry around all the time since it weighs under 500 grams. Also, there are wireless options available as well which is especially good for those who want to only pair this device with their smartphones.
With the fast development of technology, we are expecting new models with improvements related to screen resolution and battery life. The main benefits of portable screens are convenience, simplicity, and the ability to enjoy in various content on your mobile device.