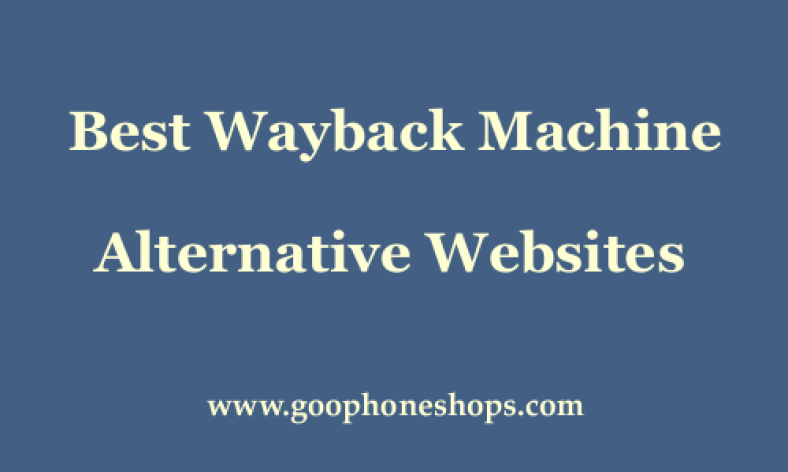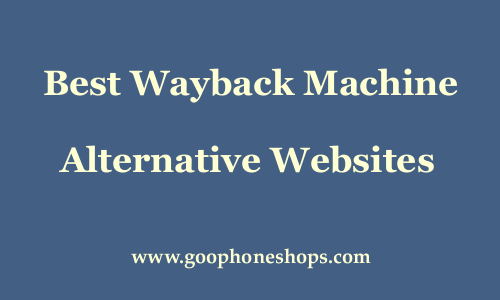 The name sounds cool. Isn't it? Internet Wayback Machine is simply the digital archive of the information on the internet and the World Wide Web. These days a lot of people use Wayback Machine for various purposes. Some use it to form their business strategies in a competitive environment and some use it to access the archived internet pages of different websites which is again a competitive factor.
Internet Wayback Machine lets you access the history of a website and its archived internet pages. On the Internet Archive, you can have access to 100s of billions of internet pages where you can found pages belonging to the websites as old as 1996. Internet Wayback Machine Archive isn't password as it allows even crawlers to access the information, you can manually archive the page you want with the motive of accessing it in the future.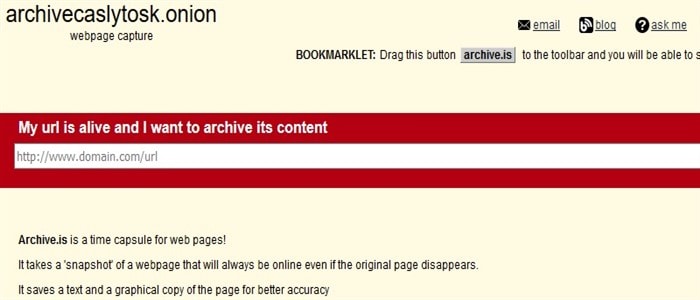 Archive anything. Anytime. Comes with an organized interface and superior functionalities, Archive.is is all you need as an alternative to Wayback Machine. There are a few things that make it stand different from others. User friendliness, ease of use, and simple navigation are its unique features adding to its good rank among its competitors and its users. Here, you not only get to access the content on the website but can take screenshots as well.
The one distinct feature of Archive.is is that it allows you to access both the codes and snapshots of any of the page of the website in your consideration. Moreover, you can download the entire report which means you can download the entire content including codes and snapshots of that website.
Let's have an overview of the features of Archive.is:
Archiving of the code and snapshot of a webpage
Vast database
Share and download results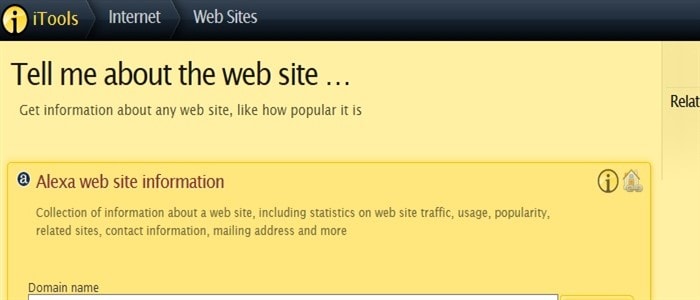 Just like any other Internet Archive Wayback Machine, iTools also allows you to access all the information associated with any domain. Having the access of Alexa database, iToolslets you get the information on domain popularity, site competitors, and the traffic on the website.
Quite similar to any other Internet Archive, iTools is a little different than other Wayback Machines listed here. You cannot archive access archiving tool on its homepage. There is a different method of archiving the information you want. Hit 'Internet' tab on its homepage, and then enter the domain in the 'Website' section. iTools is majorly used by people looking to find competitive things that help them boost their business.
As far as features are concerned, you get to access all the information linked with a website you're seeking out more. It also helps you grow your business.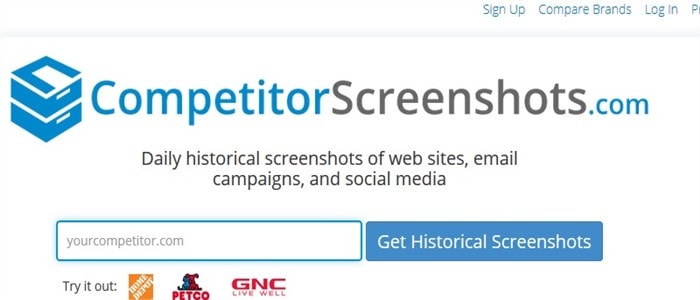 As the list is growing, Competitor Screenshots is worth your shot. Being just another Internet Wayback Machine alternative, this website also allows you to take screenshots of the website of your interest. Competitor Screenshots gives you the access to take screenshots, email them, and use other features at the cost of signing up. Once you're a registered user, you get to access everything available on the website for free.
Hit the name of the domain you are looking for the information in the search bar, and you're done. All you have to is Sign-Up on this website. A free user gets limited access to information while a registered user gets to access everything about a particular domain. You can access snapshots, visitors, contacts, website traffic, and other information on the website.
Features include detailed information of a domain and transparency in results of competitor websites.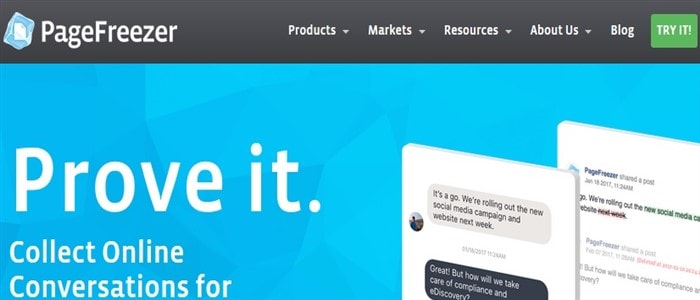 PageFreezer has its functionalities as the USP. This features of PageFreezerhelp you extend the reach of your business. In addition to archiving of the content on the website, it allows you to look at what your competitors are having on their website. You need not to be an internet expert, just sign-in and start working on it.
You can check the history of the website you are interested in, and get instant results on your requests which makes it one of most reliable and easy-to-use tools. PageFreezer has a clean and user-friendly interface and is best for online marketing.
PageFreezer as a cool feature which allows you to use online marketing tools and just like other Wayback Machine, you can archive any website's content.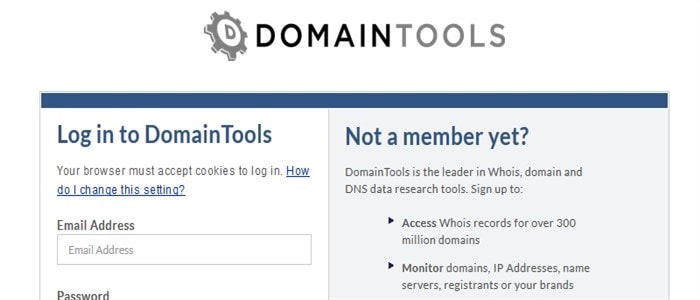 Ranking on the top of the list, ScreenShots is the best alternative to Internet Wayback Machine Archive. No different to its name, this website helps you take a screenshot of the page of a website. This snapshot or the screenshot gets stored in the database just to make sure you have access to only the snapshot you took. It restricts a user from accessing information like the code or destination link of the website.
Helps you get all the information on the domain you have requested information as screenshots, ScreenShots offers a smooth and quite structured layout where a user can even get to zoom the picture or snaps. Help yourself visit this website and get snaps of any older site you want.
Some cool features of this website include taking screenshots without having to copy the domain code, easy navigation and simple interface, and the visibility of the entire WHOIS record for the requested domain.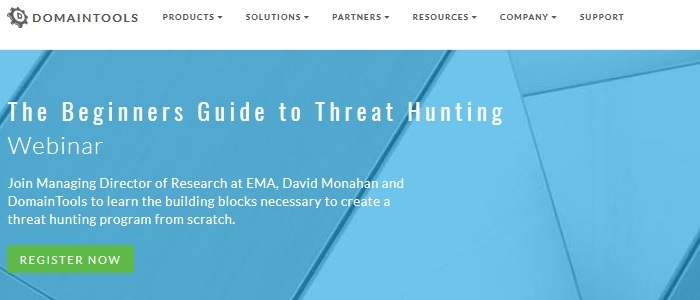 Domain Tools is one such Internet Archive Wayback Machine alternative which can help you get your hands on more in-depth data while it connects you with almost every active domain on the web. On this internet-based WHOIS services, you can find everything related to a website including hosting history and IP address records. You can archive internet pages for free via screenshot method. Domain Tools is widely used by security professionals to scrutinize online profile attacks, administer fraud investigations, and cyber activities. It is a great alternative to consider if you want to go through deleted or archived content of a website. Currently, you can choose between Personal and Enterprise version of this program.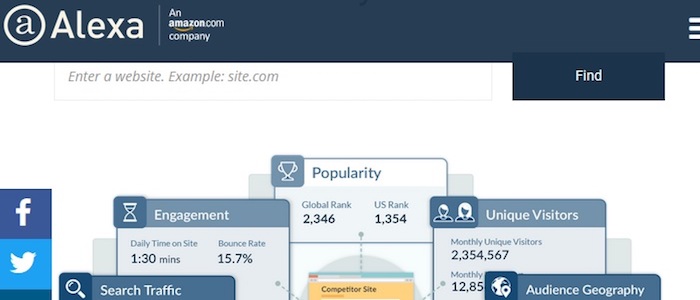 Alexa is a popular name on the internet, owned by e-commerce giant Amazon.com.  You can use Alexa to find website traffic, statistics, and analytics for any website. Online marketers use its competitive analytics feature to improve their website traffic and ranking. If you're into search engine optimization, it can help you advance SEO of your website by using your competitor's website statistics. Additionally, it allows you to get previous data, last frequent visits, the duration and, the location of the website. It is one of the best tools to get internet archive.
What is the takeaway?
So there are already the best Wayback Machine alternatives, check history, content and look of a website of your choice. Here is another piece of information that might be of your use. You can also find old software programs which are not available on their official and live pages. Suggestions and feedback from our readers are welcome.