India is a very vast nation with lots of vacation-worthy spots. According to facts, it is one nation of the world whose citizens do not always travel outside the shores of their country for vacation. This is because they have more than enough at their disposal. The Indians are known to be very culture-centric, another reason why they would rather remain in their comfort zones for their holiday experience. These reasons have attracted tourists to this particular Asian country. Well, this is very deserving because India is a nation rich in culture, diversity, and tons of natural surroundings. From the temples to the mountains, parks, and even the deserts.
Another spectacular feature that makes tourism in India worth it, is that most of her attractions clearly portray the influences of colonization. A major reason why they look at both traditional and modern at the same time. When it comes to tourism, it amazes people to see how this notable country has been able to maintain balance in the blend of either culture, while still ensuring that she upholds her very own diverse cultures in every nook and cranny of the country. The best news yet is that you can choose your adventure from either the North, South, East or West and still get that deserving vacation you planned. Let's go!
Vacation Spots in India
1. Himachal Pradesh
This vacation spot in India is known for its beautiful, breath-taking hills. This particular spot has undergone several influences from the Tibetan and British culture, making it specifically unique and magical. A location peculiar to the Dalai Lama culture, you can also visit to behold the magnificent Bhagsu Falls and the Namgyal Monastery.
2. Goa Beaches
You will find these situated on the western coast of India. The usually sunny attraction previously existed as a colony of Portugal and is quite popular for the beaches. Since there are more than one, you can make your pick or choose to explore all. Candolim Beach is known to be very crowded and always buzzing with people and activities. The Anjuna Beach on the other hand is usually less crowded, but not without views that would leave you jaw-dropped. There's also Palolem Beach considered to be one of the most beautiful of them all as it is flanked by high headlands on both sides. A great choice for a vacation spot.
3. New Delhi
If you intend to spend any time in India at all, then you should definitely visit the capital. Based in the northern part of India, it is believed to be one of the oldest cities in the world. One major proof of that is the 'RED FORT' also known as the 'LAL QILA', which was built in the 17th century from sandstone. You can visit to see the ancient jewel palace and the previous residence of the sultan. You also do not want to miss out on seeing the numerous religious buildings and museums that make up the capital of India. Another spot of attraction in Delhi is its resort and land casinos usually a go-to destination for tourist, you can also find out about the best online casino in India at www.india-casinos.com.
4. The Ellora and Ajanta Caves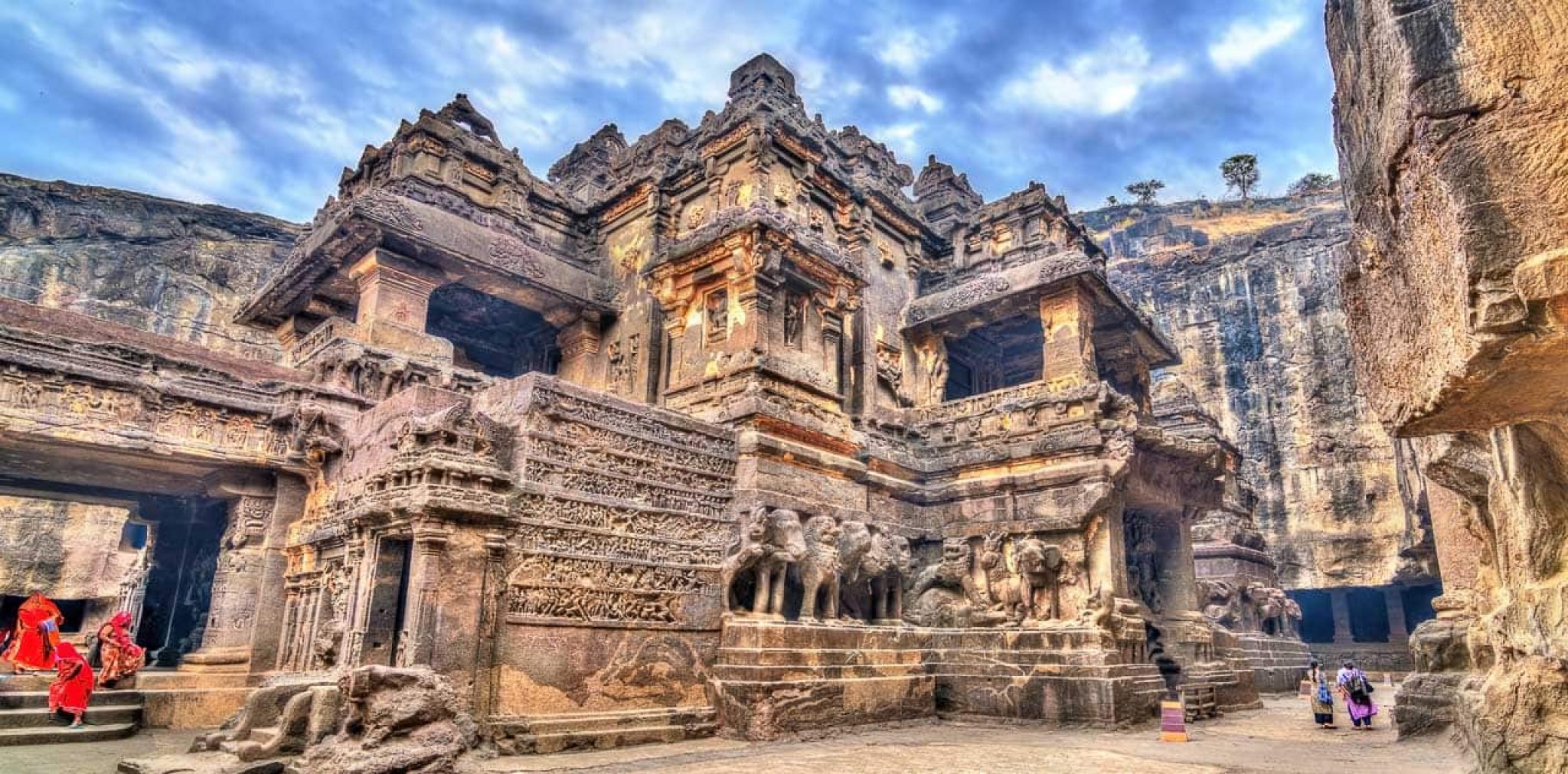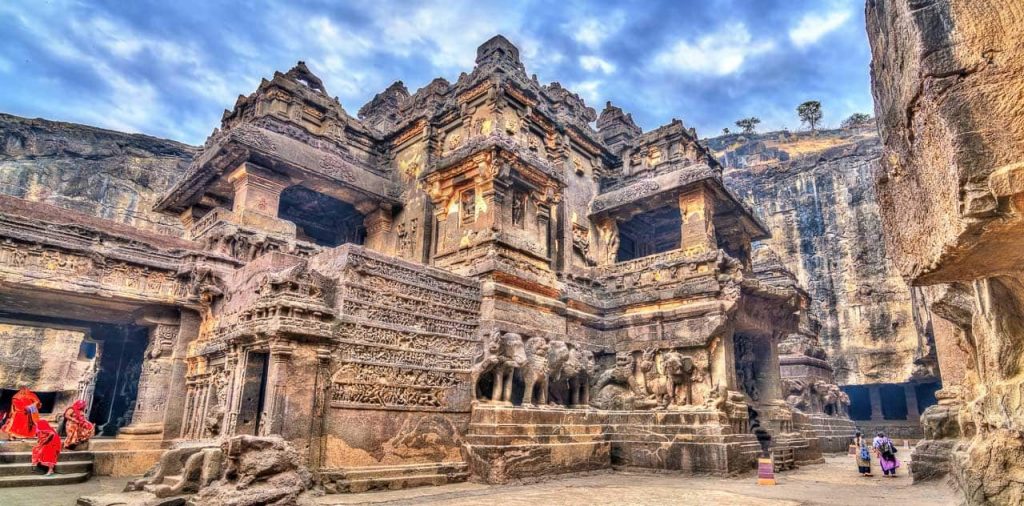 If you are a lover of ancient history, then you shouldn't have a vacation in India without seeing the historic Ellora and Ajanta Caves. If you are worried about the distance, then it should probably ease your mind to know that these two attractions are barely 2 hours from each other. Ellora is a huge complex of shrines and has a very rocky landscape. There are 34 shrines which are approximately up to 1,500 years old portraying the histories and culture of India's three major religions: Buddhism, Hinduism, and Jainism. The Ajanta caves are a body of murals and paintings that tell the stories of the early Buddha worshippers. These duo incredible attraction spots in India are definitely worth your time for a vacation.
5. Varanasi
If you think the Ellora and Ajanta Caves are ancient, then you haven't heard of Varanasi. This sacred city amongst the Hindus, Buddhists, Jains has a history dating as far back to more than 3000 years. It is popularly known as the 'City of Temples' because of the thousands of temples there. You can also experience the Indian style of Yoga and massages if you visit the notable Manikarnika Gath, a burning Gath where the Hindu cremations are occasionally done. Tourists are also encouraged to get themselves souvenirs of the Indian 'Saree' and scarves at multiple shops in the Varanasi as they come very affordable.
6. Kerala
Kerala is located in the South-western part of India with one of the most beautiful tropical views you could never imagine. The astonishing island-like attraction stands out with palm trees, white sand beaches, wide and deep backwaters, and elegant houseboats. Situated also is the Jewish synagogue and a very attractive Dutch Palace. The heart of Kerala is Kochi, famous for its thriving fishing industry and hospitable locales.
7. Munnar
Munnar gives one of the best views ever in the southern part of India. There are lots of fun spots to visit ranging from the Attukad waterfalls, Rose Garden is known to definitely attract lovers, and the Mattupetty Dam. You can rest assured of beautiful picture backgrounds when you visit Munnar as well as restaurants that guarantee great meals. Paragliding, hiking, and camping are also activities one can engage in at the various beautiful tea in Munnar.
8. Wildlife and National Parks.
A vacation to India isn't complete without checking its over 100 national parks and 450 wildlife tourist attractions. Indian is one of the Asian countries of the world notable for its vast jungles, home to several creatures. With an inexhaustible list to pick from, here are some of the popular ones from the bunch:
· The Pench, Panna, Satpura, and Kanha National Parks, all in Pradesh (Central India).
· The Gir, Marine, BlackBuck, and Wild Ass Sanctuary National parks, all in Gujarat (Western India).
· The Ranthambore and the Sariska National parks in Rajasthan (Western India Desert).
Conclusion
Indian is a place of beauty and wonders. Research shows that there are more attraction spots that have little or no tourists visit because of the distance. Giving this a shot and visiting someplace you have never been definitely won't hurt.