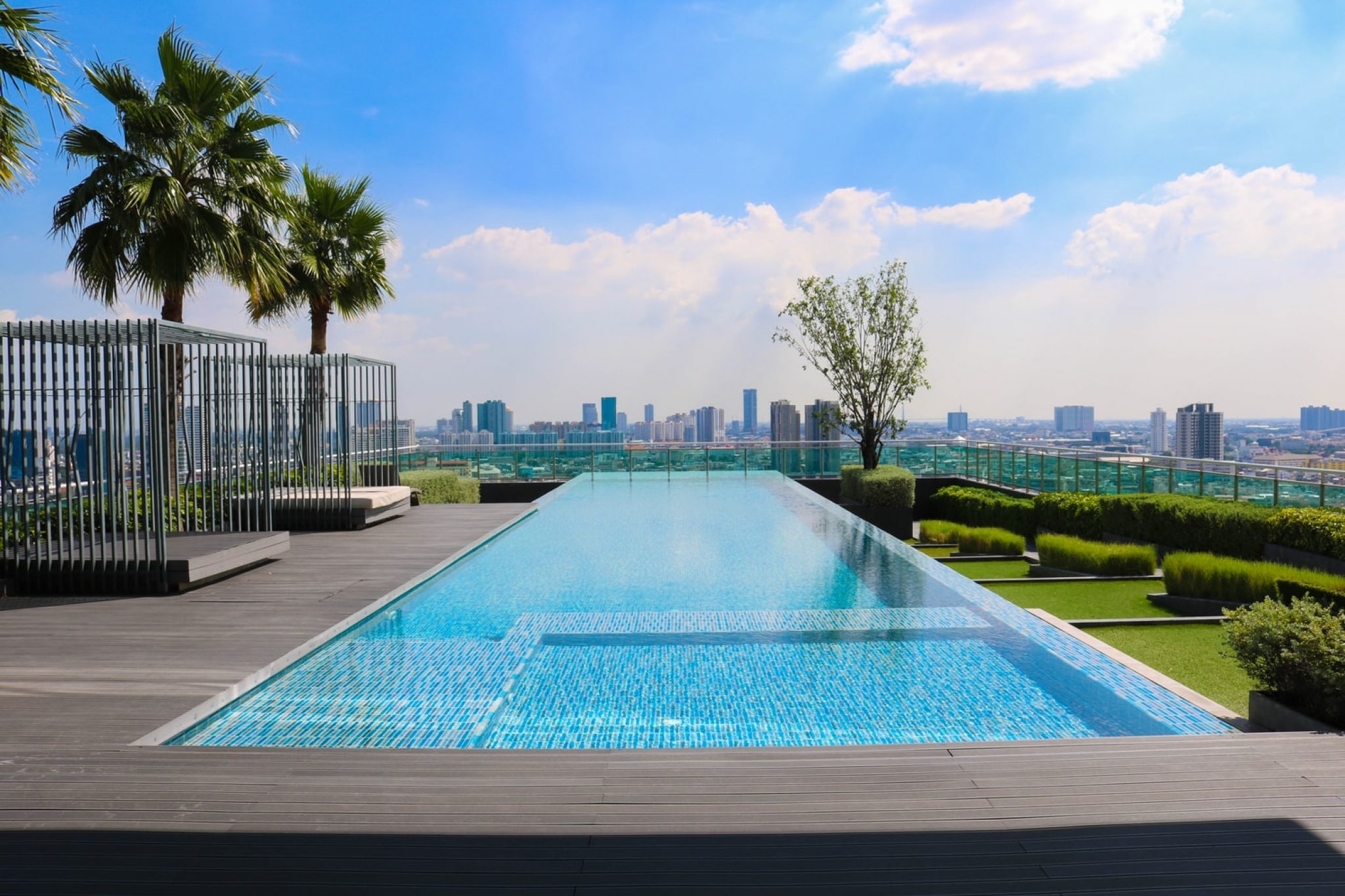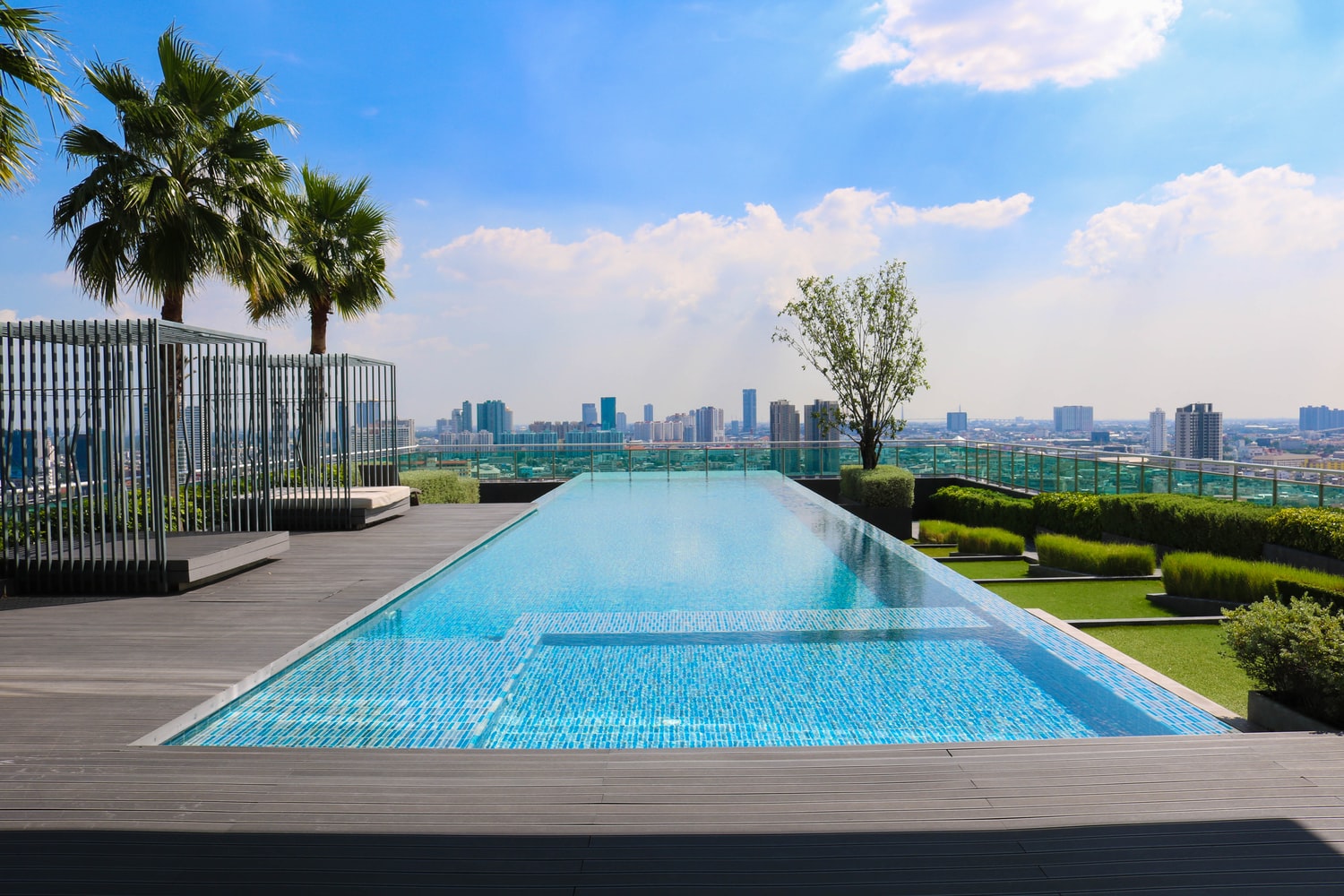 Long months of unuse can take a toll on the look and feel of your swimming pool. If your swimming pool has been lying neglected over the winter, it might have taken on a dreary appearance. How can you revive your swimming pool to make it guest-ready again? Take to heart, the following swimming pool upgrade hacks should come in use to help you rejuvenate your pool and make it party-ready for the coming celebrations.
Ways to Easily Upgrade the Look and Feel of Your Swimming Pool
1. Adding New Poolside or Pool Furniture
Adding a set of new lounge chairs to the deck is a cheap and easy way to enliven a boring pool's appearance. Besides deck chairs, you can throw in some colorful cushions to further add some vibrance to your poolside.
Wish there was a way to lounge about with a drink without having to get out of the cooling water? That's okay, let pool chairs come to your rescue. No, we do not mean poolside furniture here. You can buy yourself specially crafted plastic pool chairs which are resistant to the chemicals used to keep your swimming pool clean and hygienic. Place them in the shallow end of your pool, and use your deck as your pool table. A boost of life for your pool – if there ever was one!
2. Designing a Lighting Plan for Your Pool
Why only use your pool during the daytime? With a quality set of outdoor lights, you can use your swimming pool for the evening and late-night swims during the warm Summer nights too. If you haven't installed lighting around your pool yet, it is about time you did so! Readying a lighting arrangement for your pool won't just serve as an aesthetic upgrade, it would prevent you from falling victim to avoidable accidents every time you wanted to take a swim after sundown. Make sure you light the pathway around the pool and maybe, even install light to shine on the deck area. You could then use these lights to enjoy evenings reading by the poolside.
It is also possible to insert LED lighting into your pool to enhance your swimming pool's mood.
3. Investing on Automatic Pool Cleaners
Pool maintenance is no easy task. An automatic pool cleaner can take away from the hassle of having to keep up with your pool care chores. These robotic pool cleaners can skim your pool water, vacuum away dirt accumulated on your swimming pool floor, as well as, scrub the walls of your swimming pool. As you can imagine, then, they end up saving you a lot of precious time that you would have otherwise had to spend on cleaning and maintain your pool.
4. Installing a Solar Covering for Your Roof
Purchasing and installing a solar cover for your pool can enable your swimming pool to retain heat more effectively, in a durable manner. As compared to an uncovered pool, a pool with a solar cover experience almost 3/4th less evaporation and heat loss. If you are somebody that heats their pool almost regularly, a solar cover over your swimming pool acts in the manner of a lid, trapping generated heat for efficient and long-lasting pool heating.
5. Providing a Fire Pit Surround
You know what would really upgrade the look of a pool? A fire-pit around it! You don't have to worry about starting a fire. You can easily install a barbecue or fire pit on a timber or traditional composite deck without running up a fire-risk. Call up your friends, arrange for some music and sit around your poolside fire-pit for an evening of wholesome entertainment!
6. Introducing Some Greenery
Wouldn't you want to smell the scent of sweet seasonal flowers while you take a relaxing dip in your personal swimming pool? Take a trip to the nearest commercial plant nursery and pick up a few pots of your favorite flower shrubs to zest up the surroundings of your pool. Plants are a great way to add some cheer to any outdoor area, and your outdoor swimming pool is no different! You could even consider covering the fence of your yard lining the pool with dense shrubbery for added privacy.
7. Spending on a Water Fountain
You can keep your swimming pool looking active and appealing even when not in use by installing a water fountain to its center. A water fountain would make for an attractive addition to your swimming pool. You can choose to spend on a model with in-built color-changing lights, to offer guests and visitors to your house an opportunity to witness a magnificent light show.
8. Installing Spa Facilities
It is possible to upgrade your pre-existing swimming pool into an aquatic spa. You can easily install a jacuzzi into your home swimming pool or add spa jets to improve the level of comfort it offers. Warm water helps alleviate muscle aches and sores by promoting muscle relaxation. Muscle relaxation aids stress relief. Upgrading your swimming pool with spa facilities is a decision you won't regret. It will provide you with aesthetic, as well as, functional benefits.
9. Powder Coating your Swimming Pool Handrails
Pool handrails tend to get heated out in the Sun, fitted out of reach of the water. Oftentimes, you may have found your palms discomfited by blisteringly hot pool handrails, when trying to safely step in to the water. When you powder coat your pool handles, you no longer have to subject yourself to this pain. The heat-reflecting nature keeps these handrails cool to your touch, no matter how high the temperature climbs outside.
Try Out these Affordable Pool Upgrades at the Soonest
What are you still waiting for? Party season is around the corner. You don't want your houseguests to be treated to the sight of an ill-kept and unimpressive pool. Take your pick from the affordable swimming pool upgrades we've listed above, and help your swimming pool to a trendy new refurbished appearance today! You will impress your guests amply, and be the subject of your neighbour's envy – all while spending your money wisely. Upgrading your swimming pool to effect a renovated look does not get easier than this. If you want to learn even more about this topic, visit www.thefibreglasspoolcompany.com.au.