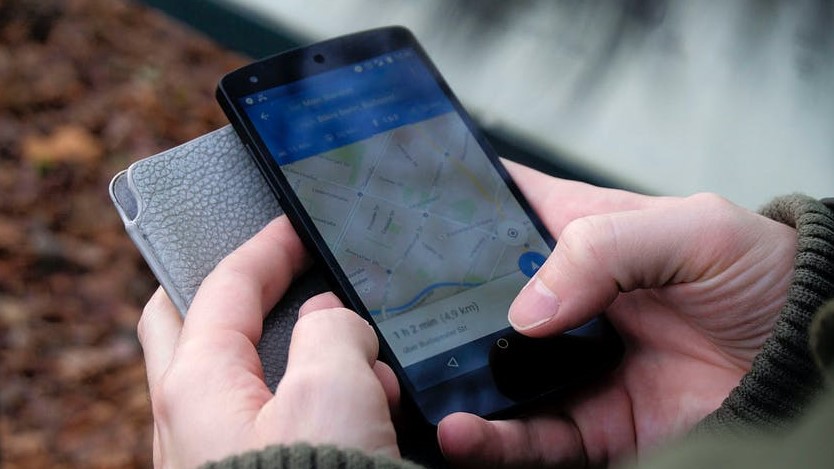 One of the worst feelings is when you realize that you lost your phone. Today, we are all very attached to our phones, because there is a lot in them. From personal data and the deepest secrets to important business data, everything is now on that device. When you add the price of one mobile device to all that, we will agree that it is really a huge loss.
Fortunately, you don't have to worry about losing your phone forever, even if you leave it somewhere. There are various apps and built-in tools to help you always keep it. This way, you will not only protect your personal data, but you will also easily reach your lost phone. All you have to do is take the next few steps and you will feel comfortable again.
1. Find My Device
One of the best things about this tool is that you don't have to download the app to run the service. So, Find My Device is Google's official tool and all you need to do before that is to connect your mobile device to your Google account. It must also be connected and connected to the Internet, and after you check this you can see your lost phone. Pay attention to the number of mobile devices associated with the account so that you do not track the wrong one. Here are some great features that will help you a lot.
For example, this is an accelerated search obtained with the latest Google updates. In addition, you can make your phone ring, delete data, take selfies of the person who currently has the phone, etc. However, you can also download the Find My Device app. If the device is not connected to the Internet, continue to monitor it until it reconnects to your account.
2. Dropbox
Some of the requirements are internet access, an activated camera in the Dropbox app and an activated app. This means that the app must be properly installed on your mobile device, but also the Camera Upload function is activated. This is the only way to automatically transfer new captured photos to the Dropbox folder. If a thief takes a selfie, you can identify him. On the other hand, you can recognize the location by looking at the uploaded images. You can use them to advertise on blogs, because there is a way for someone else to recognize it and contact you.
3. Google Photos location info
You must meet several requirements for this service, such as Internet access, Backup & Sync option, which you will find in Google Photos, but there is another condition. The person who currently has the phone must use it or his camera. You will also be able to use the backup and sync feature, which means that all images will be in your Google account. However, that is not all. Not only will the images be saved but also the location where they were taken.
This means you'll easily find out where your phone is if someone hasn't logged out of your Google Account and used your camera. When you get new images, click on the info icon and find the information you are interested in. The icon is located in the upper right corner and you can find the location where the photo was taken.
4. Seek the assistance of a mobile operator
Another way to locate your phone is to seek the help of a company with which you have a signed contract. So, when you realize that you have really lost your phone, call the mobile operator and report its disappearance. You can report that your mobile device has been stolen or lost. At that point, your phone will turn off automatically and your data will be secure because the other person will not be able to use it. You will also terminate the service you used until then, but you will also lose the ability to track unless the phone is registered on a Wi-Fi network.
5. Call
One of the quickest and easiest ways is to call your phone number from another device. You can do this with any phone, and all you need to know is the number by heart or let someone else know it. However, you can also call your phone number from another device, such as a computer. You can use the free services on the websites that serve this purpose.
6. Message
In addition to the call, you can also send a message. The message should contain your contact information. If you have lost your phone in a public place, there is a possibility that someone will come out to meet you and let you know that they have found your phone. That way, they will know which number to contact you with and your identity. You can also use the free website for this purpose. To motivate another person to return your phone, you can send a reward message.
7. Seek police help
While the phone is important, your safety must come first. If your phone is stolen, do not clash with the people who stole it. Since you have all the necessary information with you, forward it to the local police services and ask for their help in returning the phone. This way you will avoid hurting yourself or someone else.
8. Smart speaker
If you suspect that you have lost your phone in the immediate vicinity, simply take advantage of this option. You need to make sure you are logged in to your account. Next, open Google Home and ask it to find your phone. Your phone will ring even if it is silent or vibrate.
9. Bluetooth trackers
When you forget where you left your phone, Bluetooth trackers can help you with that. There are several options you can take advantage of. However, the universal rule is to connect your phone to a tracker in order for the alarm to be activated. It will activate when it reaches hard-to-reach places such as behind a pillow or bed.
Conclusion:
So, it won't take you long to get your phone back. In a few simple steps, you can take advantage of the great services used for these purposes. We hope we've helped you learn how to track and locate your Android phone.