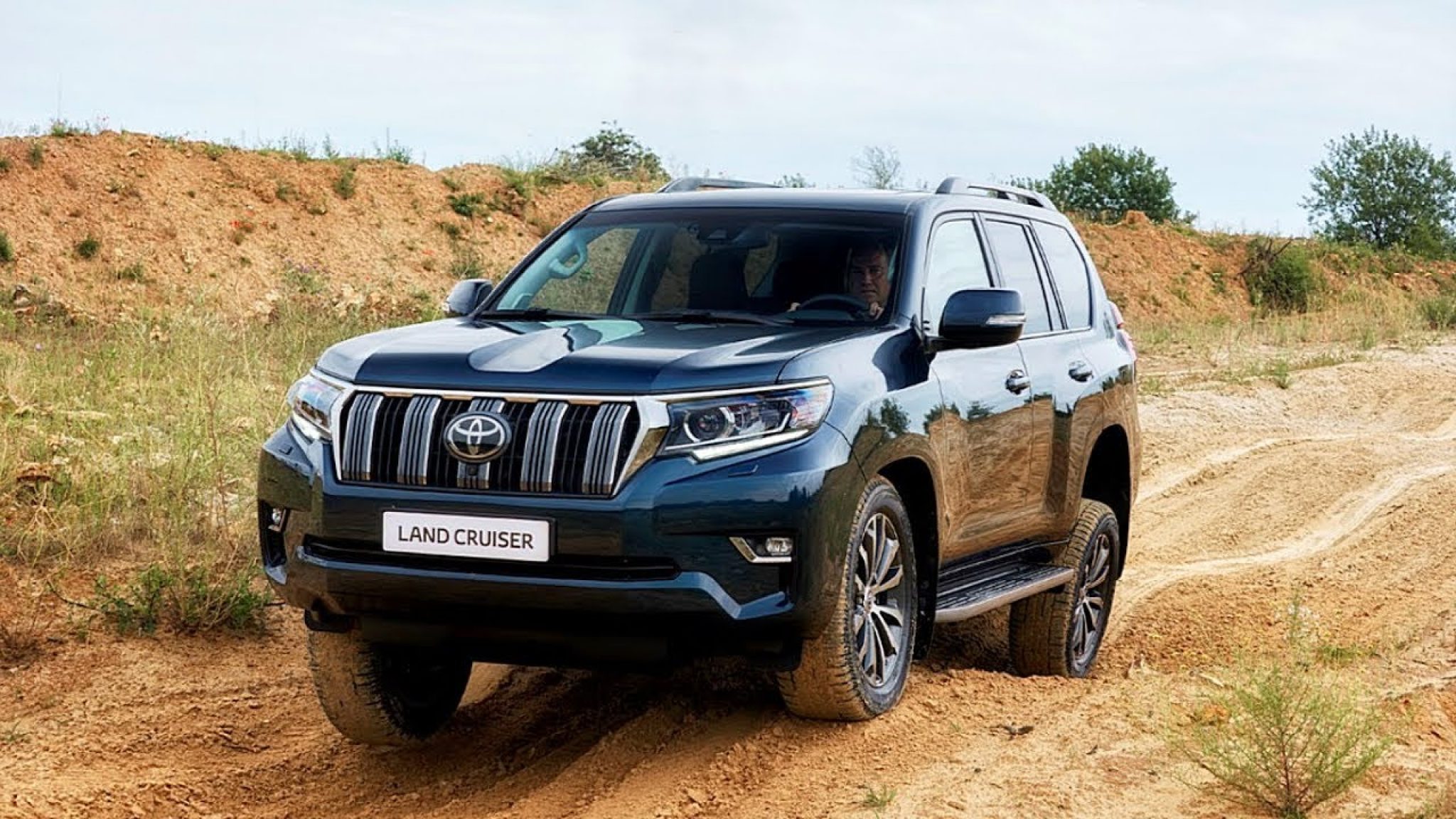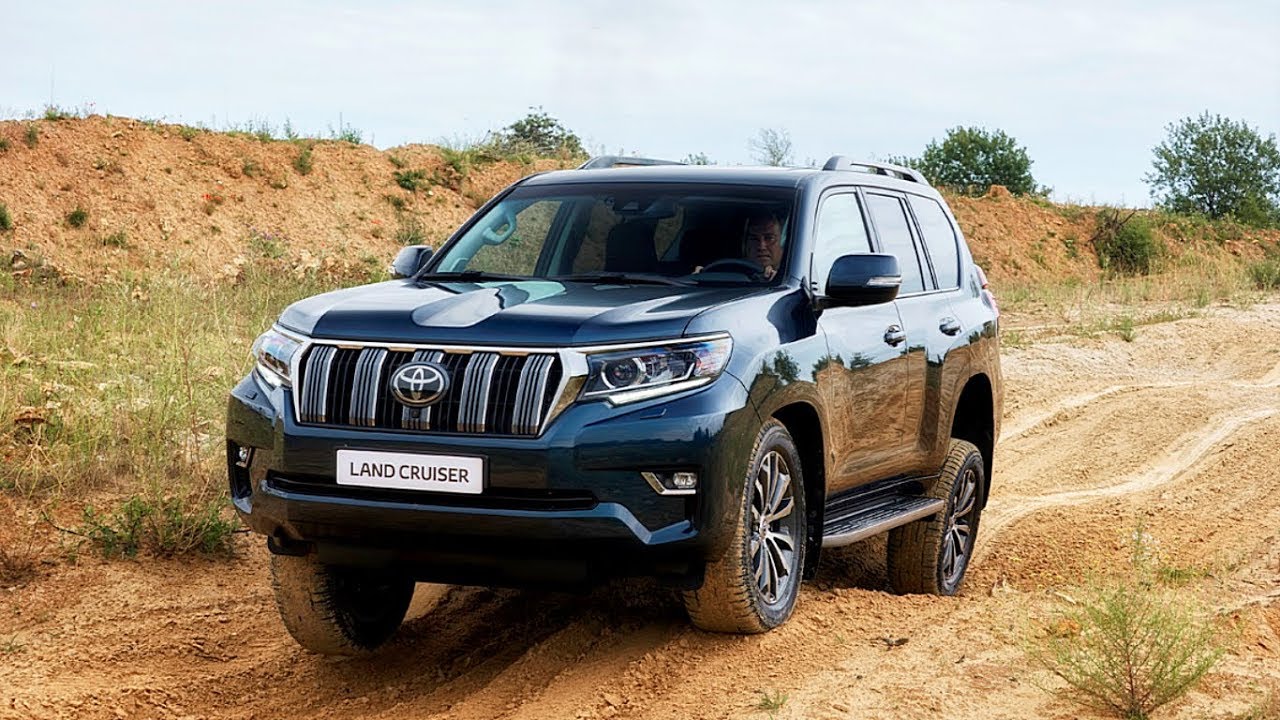 Toyota's 4WD vehicles have an exceptional reputation as off-road vehicles, and it's not surprising that the 200 Series Land Cruiser and HiLux are selling like hotcakes. But amid all the adulation that these bigger players are getting, let's not forget how the mid-size Toyota Prado still so amazingly manages to go about its business as a modest all-rounder without creating too much buzz. With less fanfare than its brothers, you might be asking—Is the Toyota Prado worth its price?
In this article from CarExpert, let's look at what this 4WD has to offer and see if it represents good value for its price tag.
What features does the 2023 Toyota Prado come with?
If the Toyota Prado seems a bit aged to you, don't worry because Toyota has just sorted that out. With the 2023 Toyota Prado, what you get is the same old trusty Prado, albeit with more power, torque, and features than the previous versions. The mid-spec GXL costs $3,000 more than its predecessor, although it comes with a much bigger multimedia screen, an Apple CarPlay, and Android Auto.
Other features of the new Prado include active cruise control, three-zone climate control, bi-LED headlights, LED daytime running lights, fog lights, side steps, roof rails, 17-inch allow wheels, and rear parking sensors. It also comes with a comprehensive suite of driver-assist tech, complete with AEB with pedestrian detection and cyclist detection, high-speed active cruise control, lane departure alert, and road sign assist.
So—on the outside, the 2023 Toyota Prado still pretty much looks like the facelifted version from late 2017—which shouldn't come as a surprise, since Toyota did not mention any exterior or interior changes on this 4WD. Even the wheels are still the same!
Still, we bet you'd take a power upgrade over a sterling exterior any day.
Luckily, gone are the days when nobody would take the Prado seriously when it comes to brisk for being too excruciatingly slow. The new Toyota Prado comes with a much more potent turbodiesel engine, allowing it to offer more power and deliver a decent fuel economy. The 4WD now features an uprated version of the 2.8-liter turbodiesel engine, which jumps from 177 PS and 450 Nm to 204 PS and 500 Nm of torque—a significantly huge leap that makes it now on par with the recently facelifted Hilux 4×4 and Fortuner 4×4 in terms of speed.
How comfortable is the Toyota Prado?
Whether it's ample space or easy-to-identify controls that you are looking for, you will never go wrong with the Toyota Prado. This vehicle is so roomy and has a good finish. It is also very user-friendly, with switches and knobs that are large enough to be easily identified. Even its major controls are so easy to use, so you will never have a hard time running it.
If you're after comfort, the Toyota Prado will surely make the grade. When the 2023 version of this vehicle first went on sale, it introduced the Apple CarPlay/Android Auto as part of its widely touted infotainment system. This new version is also the first to feature the MyToyota, which includes third-party apps such as Waze, AccuWeather, and Stitcher through its 9-inch touchscreen.
When it comes to space, the seats of the Toyota Prado will never disappoint. Even if you're going on an adventure with your family, you will certainly have space for everyone! Seats of this vehicle are nice places to be even if you're going on long trips. It also has soft-riding suspension and low road-noise levels on all surfaces, so it can travel far distances without fatiguing you and your passengers, even on surfaces as rough as gravel roads!
Is it safe?
Safety is one of the first things you need to consider when buying a vehicle, especially if you're using it as a family vehicle. Luckily, safety is one of the strengths of the Toyota Prado. In fact, its 2023 version introduces Toyota's Pre-Crash Safety System that incorporates autonomous emergency braking. This feature is automatically activated when a collision with another vehicle or pedestrian is imminent, triggering an audio-visual warning, pre-tensioning the front belts, and adding brake pressure before the collision even happens. What if you forget to press the brake pedal out of panic? Well, this emergency system will be the one to break for you.
Now, if you're driving the more high-end versions of the Toyota Prado such as the Kakadu and VX, you're luckier! These Prados have features that warn you if there are vehicles that seem to be lurking near your rear corners. These vehicles also come with a rear cross-traffic alert, which warns you in case there are cars you might hit but you don't see especially when you are backing out of your parking spot.
Other safety features of the Toyota Prado include stability control, seven airbags, and a reversing camera. You can trust that your car has these features regardless of the version you're driving!
Will you enjoy driving it?
We'll be honest here. Whether you will enjoy driving the Toyota Prado or not will largely depend on your preferences as a driver. For instance, if you are the type of driver who loves driving a car with responsive steering and nimble handling, then the Toyota Prado might not be a good choice for you. This is because aside from this vehicle is too high-riding, it is also too heavy and big for responsive steering! The soft and long-travel suspension may also add to the body roll, which you and your passengers might hate.
Now, if you want to drive the Toyota Prado but wish for a reduced body roll, go for the Toyota Prado Kakadu version. This vehicle's suspension is much better than all the other versions so you won't have any problem with it.
If we set aside those few considerations, you will love the comfort and quietness that the Toyota Prado provides, even on the worst of roads. It is also very capable in genuine off-road conditions, meaning you can take it anywhere you want to go.
Is it worth your money?
While the 2023 Toyota Prado does not elicit grunts of admiration the way the HiLux and LandCruiser do, it does feature a visage that's so easy to like. This chunky vehicle does not only boast of its real on-road presence, but it is also a functional and comfortable 4WD tourer. With the increase in power and torque and the addition of new features such as the Apple CarPlay, Android Auto, and driver-assist tech, the Toyota Prado is now more appealing than ever and is ready to become one of the market's quiet achievers this 2023. It may not be the most exciting 4WD out there, but it's without a doubt one of the best all-rounders.
Standard features on this seven-seater include a 9.0-inch touchscreen multimedia unit with Apple CarPlay