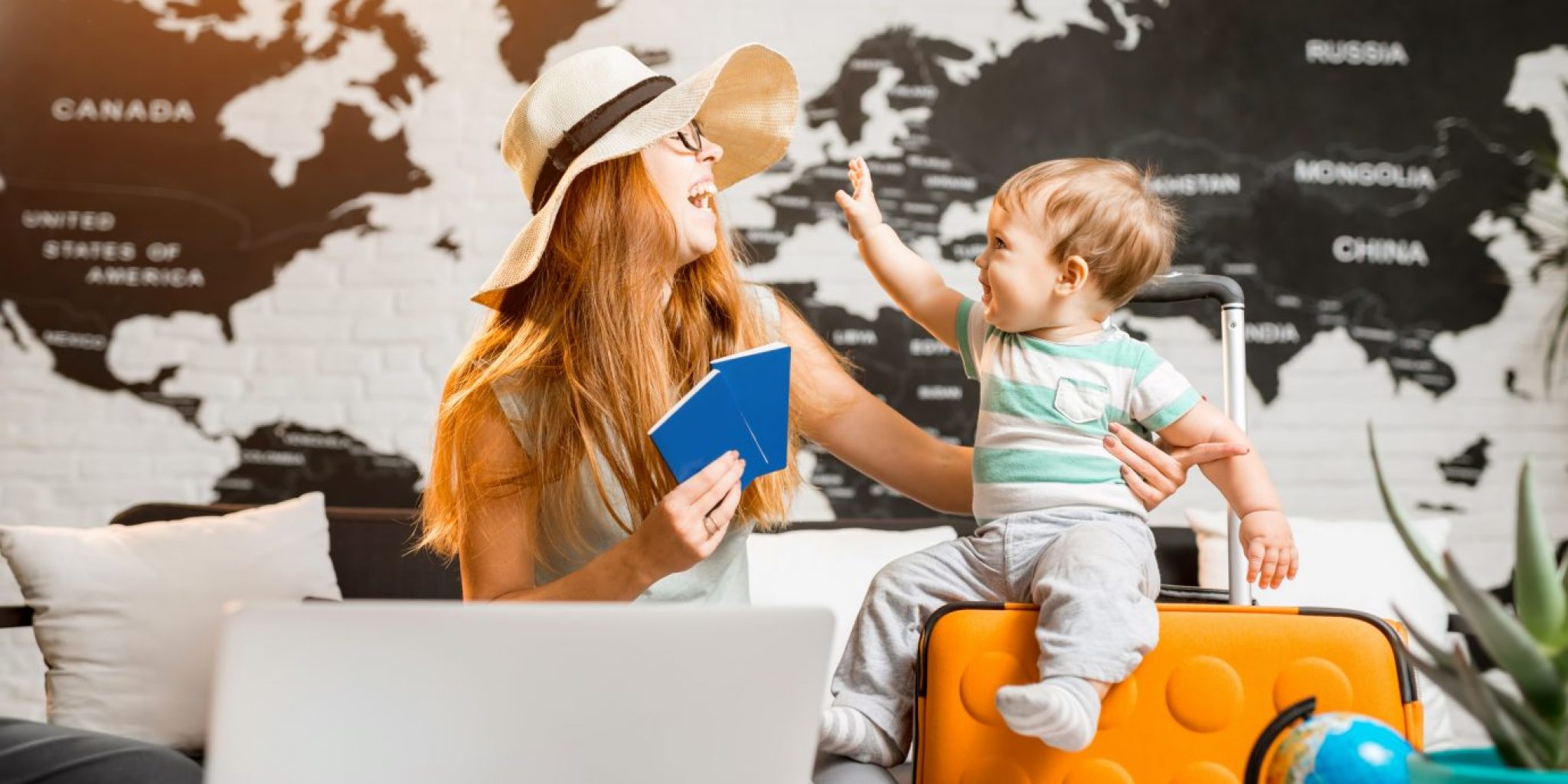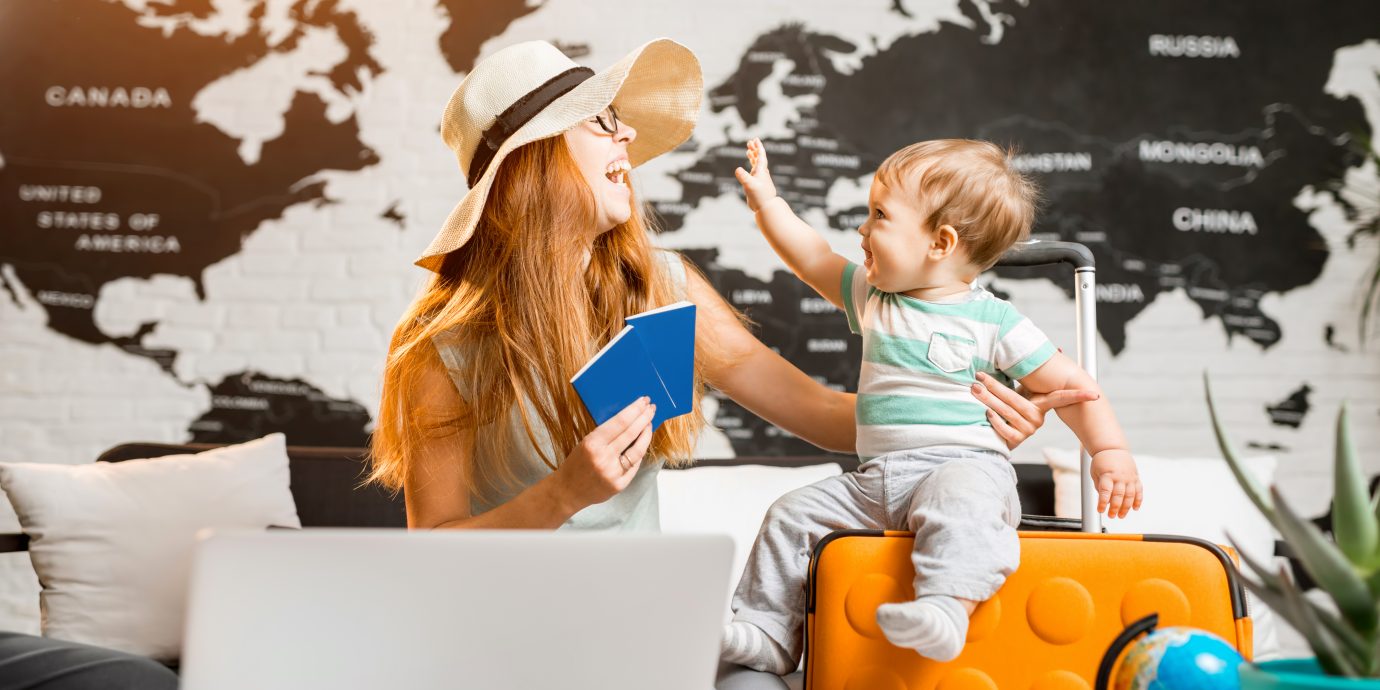 A human child is quite finicky and needs a great deal of effort to be brought up. From the childhood phase all the way to their later teen years, children require quite a deal of care and attention and as a parent, we understand that you feel a duty to give it to them.
So to give your child the love, care and attention they deserve, always remember to keep these things in mind when planning a trip with your little one.
Here is the list of things to keep in mind when planning a trip with your baby:
1. Ensure that there are breaks in between the travel:
Traveling by itself is quite difficult for most people to handle especially if it doesn't intercede with a few breaks. Taking a couple of breaks in between every journey leaves time for the baby to relax and for nappy changes, which occur quite frequently, making the overall journey longer but more relaxing for the baby.
The car seat is definitely not going to be easy on the baby and you will have to let the baby crawl, stretch and roll around when outside in regular intervals of about 2-3 hours.
Remember to take your baby with you whenever you leave the car, even if they are asleep.
2. A car booster seat or Baby Capsule:
A car booster seat or baby capsule is absolutely essential if you plan on traveling with your child. Apart from simply ensuring the safety of your child, it is a lot more comfortable for them. Added to this if your baby is under 30 months, it would almost be essential for them to have large amounts of sleep, which cannot be ensured while traveling unless they have a comfortable bed to rest in.
The baby capsule provides this along with safety and ease of mobility. It is as simple as clicking a single button to lock it onto your car seat and another click to attach it to a pram.
Booster Seats and Baby Capsules by companies like Maxi-Cosi are preferred for high-quality long term use.
3. Plenty of nutrition and hydration:
Growing children, especially babies need a lot of food and drink for their growth. If you breastfeed, ensure that you stop the car to do so as breastfeeding has been proven to be unsafe in a moving vehicle.
If you feed your child infant formula, make sure to pack some formula powder as well as cooled boiled water with you to prepare feeds on the trip.
If you have an older child who eats solid food, you can pack a few snacks and water to keep them healthy.
4. Sun Protection:
Protecting your child against the sun is absolutely essential when going out. Children have a lot less resistance to temperature and other conditions especially when they are very young. Using a window shade or hanging a damp towel over the window can help block the sunlight from falling on your baby.
5. Keeping the baby occupied:
One of the biggest problems during travel is the need to keep the baby occupied. Songs, music, games and talk can play a big role in keeping the baby's attention. Apart from these, make sure to carry some books and toys for the baby to play with. These will ensure that they have fun while not distracting you, leading to a simpler trip.
Some people might choose to introduce them to apps on their phones which are definitely fun to use for the baby and can keep them occupied for quite a while. However, if you are not up to introduce your toddler to gadgets, which is generally considered unsafe until they are over 6 months old, the former is always an option.
6. Diapers and changing mat:
Always remember to pack a sufficient number of diapers and wipes in case your baby needs them. Having them around will mean you won't have to go buy new pairs of diapers each and every time your baby poops themselves.
Keeping a changing mat will make the process a lot simpler for you and reduce the time it takes to change the baby's diaper.
7. Clothing:
When traveling it is important to carry quite a few pairs of clothes for your child as you never know when they might spill something on themselves or get their clothes dirty in some other way. Carrying spare clothes is not an option, more so, a necessity when traveling with children.
Carrying a few pairs of pajamas, shirts or onesies if you choose to use those, is a good basic idea to work with. On top of these, remember to carry a hoodie and scarf if you are traveling in cold weather as well as a cap to protect yourself from the sun.
8. Passports and documents:
If you are traveling between countries or anywhere in general, your passports are of utmost importance. In most countries, the passport isn't checked when traveling between states, however, some countries do and carrying around your documents as well as the babies is always a good idea.
9. Keep hygiene a priority:
Hygiene if often neglected when traveling, however, it is important to take care of a baby's hygiene and health even when on a trip. The slightest discomfort for you can seriously affect your baby as they tend to be much more sensitive and have weaker immune systems.
If your drive takes more than a day, make sure you either book a room or hotel to freshen up in, so that the trip isn't too straining on your child or their health and hygiene. This also gives you a chance to get some rest.
10. Keep them happy:
Sometimes, trips might not go as well as planned, during such times, try to stay composed and happy as your child derives their mood from the general mood of the family. So a positive mood means a happy kid.
A trip with your child is something every parent will have to experience sometime or the other. Just remember to trust in yourself and have fun.