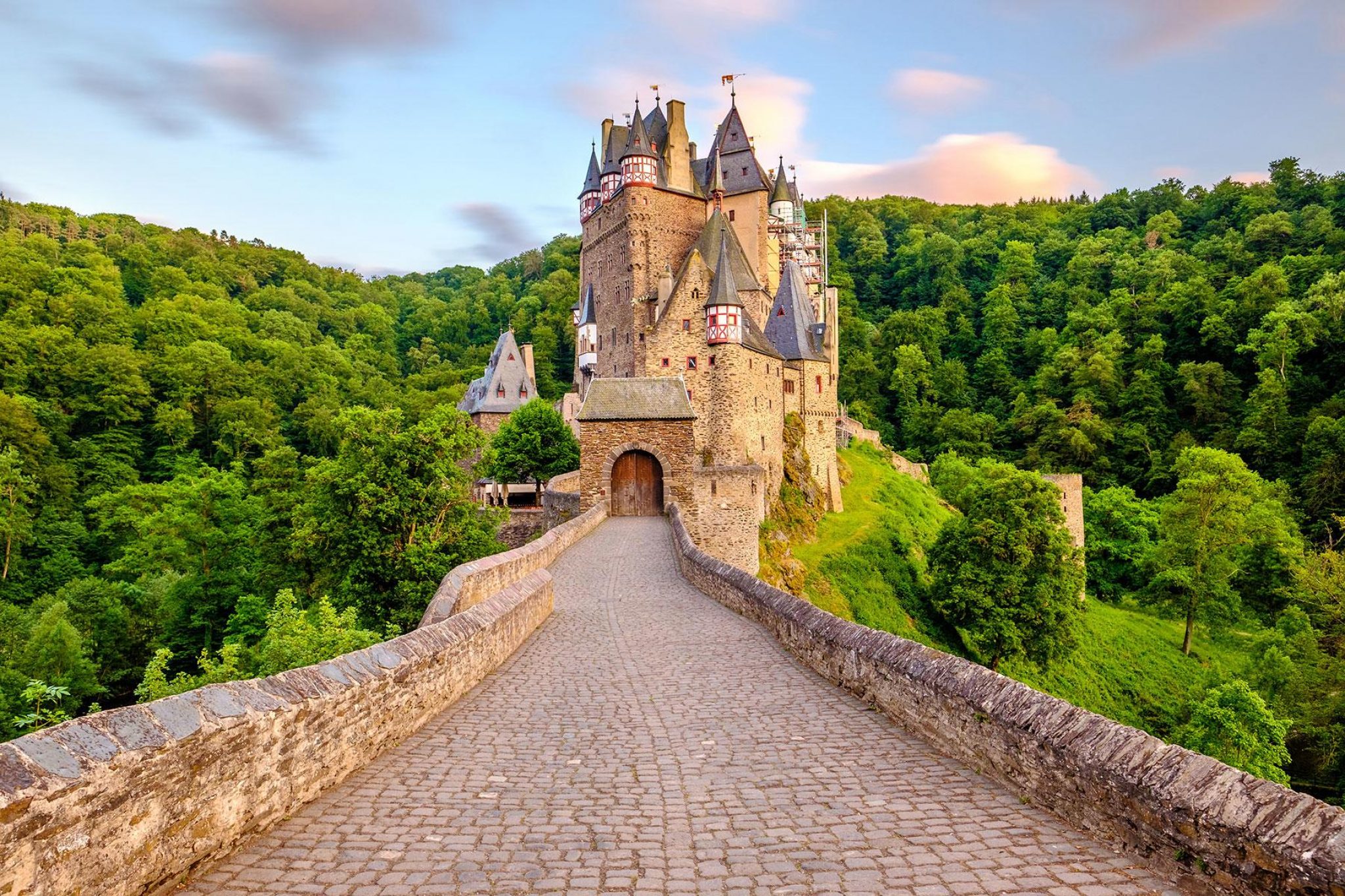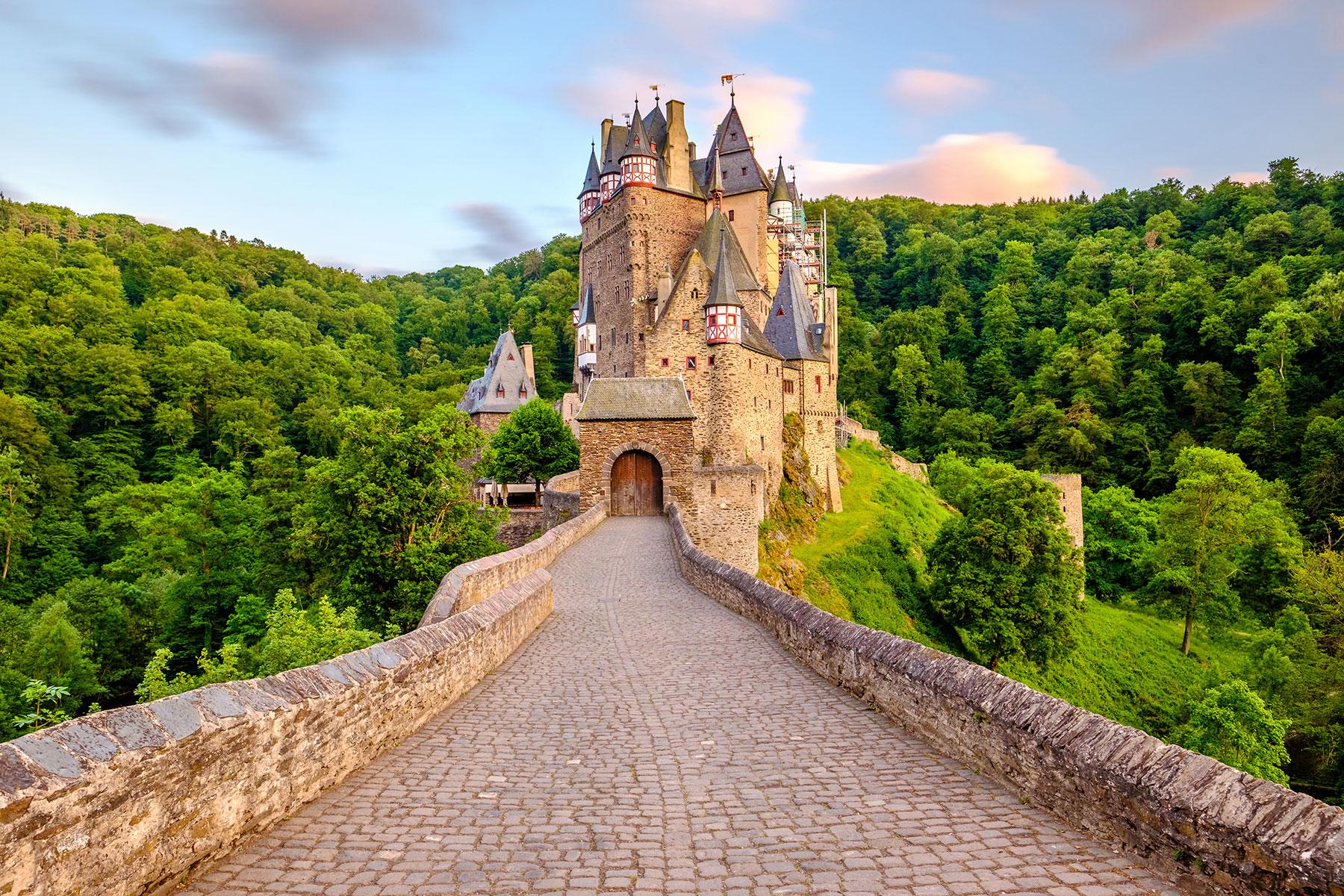 Germany is a vast country that offers plenty to both residents and to tourists eager to visit this country. What attracts most of them to the homeland of beer and sausages are numerous castles spread across this beautiful country. They come in all shapes and sizes as some of them were used as noble palaces, while others were employed as fortresses. You won't find any region of Germany that doesn't boast at least one famous castle. Some of them are even still in the hands of family members of original owners. Regardless of their heritage, all of them contain at least a small piece of the world's history.
If you are looking for a European fairy tale adventure, German castles are what you're looking for. All of the photos you take while visiting one of them will gather likes of your social media platforms. We can guarantee this as most of them are positioned on high hills, standing proudly over nearby scenery. The nature you'll encounter near some of these castles can be considered as some of the world's most beautiful ones. This is reasonably enough for an introduction; let us take a look at the five most beautiful castles in Germany you must visit in 2023.
1. Hohenzollern Castle
Southwest Germany is where you must head if you want to enjoy the famous Hohenzollern Castle. It is located at the top of Mount Hohenzollern. Before it was built in the mid-19 century, two more castles were there before it. For those who are better versed in architecture, a Gothic revival style is easily noticeable. The front entrance looks like it is a fortress as it appears to be militaristic. The best part awaits once you enter inside, where some of the prettiest ornaments and decor can be found. The view you'll experience from some of the most prominent towers of this castle can't be described in words. The tours in an offer for this castle are fairly good, as there's much to see and plenty of food to enjoy in two available restaurants. Don't miss this castle.
2. Eltz Castle
The era of the Internet and social media really did favors to some of the castles we're going to mention here. Eltz Castle is one of them without a doubt. This one is located in Western Germany, and it is really worth your time and money. The woods that surround it are one of the darkest in Germany, and they genuinely provide ambiance for your photo sessions. The landscape you'll see here is indeed one of a kind. The castle itself is medieval, and it belongs to one of the unique ones you can find in the Rhineland-Palatinate region. During its long history, it was never destroyed by an invading army. It became really popular in recent times as thousands of tourists flock to it every month. The position where it sits in a valley surrounded by high mountains really adds charm to it. Once you see it, you'll understand wherefrom does Disney gets its inspiration.
3. Neuschwanstein Castle
As we mentioned in the introduction, there are two types of castles in Germany. Those that are built as fortresses and have a threatening look to them, and those that have fairy tale charm. When it comes to Neuschwanstein Castle, it definitely belongs to the latter group. You won't find too many prettier buildings, not only in Germany but in the entire world. Thanks to the unique position and Romanesque Revival-style, this castle is simply adored by the tourists. It is, without a doubt, one of the most visited castles in Germany. This fantasy-looking castle was commissioned and built by Ludwig II of Bavaria. It was his idea to make this castle this beautiful as it stands today. You'll agree with us once you see its interior. Another reason why tourists love to come and return here is because of food and accommodation. Within five minutes' distance from Neuschwanstein Castle, you have Hotel Sonne Füssen, which is in the town of Füssen, Germany. Due to the high influx of tourists, the hotel was both expanded and renovated in 2023, which makes it a perfect place for your stay. Some of the best local and international dishes can be found in the restaurant at the same location named RIWA (https://www.riwa-restaurant.de/en/). Don't miss any of these places.
4. Heidelberg Castle
Some people do not appreciate this castle enough because it's partially ruined, but this doesn't take anything from its charm. Heidelberg Castle is positioned above Heidelberg Old Town on the Königstuhl hillside. Its warm color is due to the sandstone from which it's made, which blends perfectly with the surrounding landscape. We can say that the German Renaissance started with his castle, which can be seen by the statues it has in its courtyard. Once you hit the grounds of this castle, you'll also find one restaurant, a garden, and a German Apothecary Museum. A tour of the interior is also possible, and it's something you don't want to miss.
5. Schwerin Castle
This one is built on a location that hosted at least one castle for the last ten centuries. It is located on an island at lake Schwerin. Schwerin Castle is the house of grand dukes of Mecklenburg. In its past is also served as a museum and a college for kindergarten teachers. Today, it is also primarily used as a museum.
Furthermore is also being sued government building for the Mecklenburg-Vorpommern state parliament. While some people might find all of this boring, you'll agree that Petermännchen is indeed fun. Petermännchen is the name of the ghost that allegedly resides in the chambers of this castle. The castle has many towers and turrets which you'll find hard to count. Thanks to them, Schwerin Castle is often portrayed as one of the best examples of Europe's historicist architecture.
Conclusion
Germany has plenty to offer in the domain of castles, and we decided to present some of them to you. There are plenty more, but these five are those we thought you'd enjoy the most.