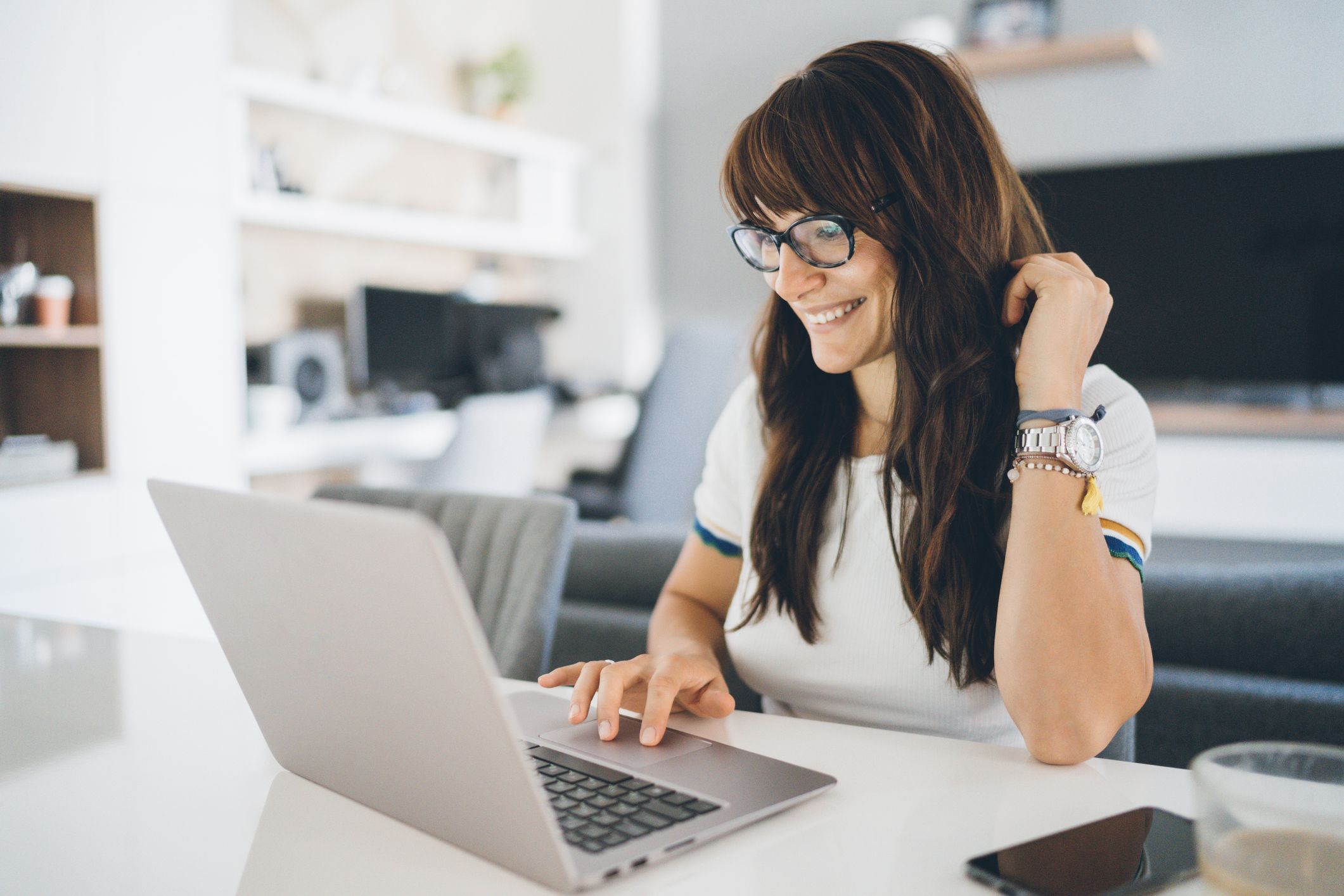 Are you looking for ways to increase your income this month? With many of us staying at home and limiting our spending, the idea of earning extra money can be appealing. Working a part-time job in this challenging period may be just the way to make that happen.
Part-time jobs are also great for gaining experience and developing new skills. They allow you to experiment with different roles and discover what you may want to pursue in the future. Having a flexible schedule makes it easier to manage your job, family, and any other commitments such as volunteering or furthering your studies.
1. Freelance Writing
Freelance writing is great if you are in search of online part-time jobs where you can work on your own terms and schedule. This type of work involves crafting content for different types of media outlets, such as newspapers, magazines, websites, and blogs. You can choose to write about specialized topics or topics that are more general in nature.
Typically, the rates associated with freelance writing vary depending on the type and complexity of the project. The more experienced you become as a writer, the greater your earning potential will be for each piece you write.
In addition to actively searching for potential freelance opportunities online by submitting your writing samples and querying potential clients, there are also several online job boards dedicated exclusively to freelance writing gigs. These job boards can be an invaluable resource in helping you land lucrative gigs from established clients who are looking for quality writers.
Additionally, having an up-to-date portfolio filled with recently written work is vital for marketing yourself as a freelancer by demonstrating your skills and highlighting any applicable industry experience or qualifications you possess. You should also ensure that your portfolio is visible on any networking platforms or social media channels you use in order to increase exposure.
2. Virtual Assistant
A virtual assistant (VA) is a person who provides services remotely to individuals or businesses. These services usually involve administrative tasks such as scheduling, arranging meetings, writing emails, managing calendars, and more. Depending on their skill set and background, VAs can also provide customer service, data entry, bookkeeping or web development. Virtual assistants are usually independent contractors and receive payment per project or on an hourly basis.
Being a VA offers plenty of flexibility while still allowing you to acquire new skills and grow your business. You don't need any fancy qualifications or certifications to become a virtual assistant — all you need is the ability to solve problems and get work done efficiently from anywhere in the world!
There's no need for extensive investments in office space, equipment, or staff; everything can be managed quickly and effectively via your laptop or smartphone. If you have the right qualifications, it's possible to increase your income this month by taking on virtual assistant opportunities.
3. Online Tutoring
With the rise of distance learning, there is a growing demand for remote teaching positions across all subject areas. As an online tutor, you can provide one-on-one instruction to students in countries around the world from the comfort of your own home. Moreover, you will have flexibility in scheduling and can select from either short-term or long-term assignments.
If you are considering applying for an online tutoring position, make sure that you have sufficient experience with teaching as well as considerable knowledge in the subject area. Before you start tutoring sessions with a student, approve your assignment and plan out each session effectively to ensure both parties are satisfied at the end of each lesson.
It is recommended that potential online tutors compile a portfolio or website which showcases their teaching credentials and relevant qualifications. Lastly, to set yourself apart from other candidates, be sure that you demonstrate your enthusiasm and passion for teaching during each lesson so that students will enjoy learning through distance education.
4. Retail
Retail is a broad industry, encompassing everything from traditional brick-and-mortar stores to online shopping operations. If you enjoy interacting with customers and working at a fast pace, then a retail job might be the ideal part-time gig for you.
In general, you can expect to work during peak hours like nights and weekends. In most cases, the majority of your time will be devoted to stocking shelves, helping customers find what they need, operating cash registers, and taking inventory. Entry-level positions may also involve general store maintenance (e.g., vacuuming carpets) and customer service tasks (e.g., answering phones).
5. Customer Service
Customer service jobs are a great way to earn part-time income that can help you build up your savings account and provide extra money for fun things like travel, restaurants, and shopping. Customer service positions are one of the most in-demand job types on the market right now, so there's no shortage of opportunities to make money in this field.
Whether you're interested in working from home or in a traditional office setting, customer service jobs offer the flexibility to work around your schedule and often with competitive pay. Here are some of the common job titles related to customer service:
Call Center Agent
Technical Support Representative
Retail Customer Service Representative
Customer Care Specialist
Help Desk Technician
6. Dog Walking
Whether you're hoping for one-time gigs or looking for long-term contracts with recurring customers, there are many ways that you can approach dog walking. The best way to connect with potential customers is usually through word of mouth, so it helps if you already know people with dogs who could use help during their workday or while they're away on vacation. You could also create flyers or post ads online or around your neighborhood to reach more people.
Once you've connected with clients, taking extra steps like getting bonded and insured and working towards professional certifications can help differentiate your services from other dog walkers in the area. Additionally, offering pet-related services such as administering oral medications, bathing, or nail trims may help expand your business, as well as add an extra source of income.
7. Ride-Sharing
Ride-sharing opportunities have been on the rise recently, as an increasing number of people opt for a cost-effective transportation alternative. This type of side job is gaining traction because it offers flexible hours and great pay – with the average Uber driver making around $19 an hour. Ride-sharing jobs also offer other benefits like the ability to choose your own hours and to supplement existing income.
However, there are logistical requirements that sometimes put off potential applicants. For example, ride-share drivers must be geographically located within designated areas where passengers enter or leave a vehicle, possess a valid driver's license and car insurance for the vehicle being used for ride-sharing purposes, as well as meet certain age limits that vary by company.
Conclusion
Before committing to a job, it is important to research both the income potential and job duties. Additionally, try researching other reviews or experiences of people who have done the work before deciding if it's right for you. With enough research and dedication, any of these positions can be the stepping stone to an extra cash influx that can benefit your financial goals this coming month.