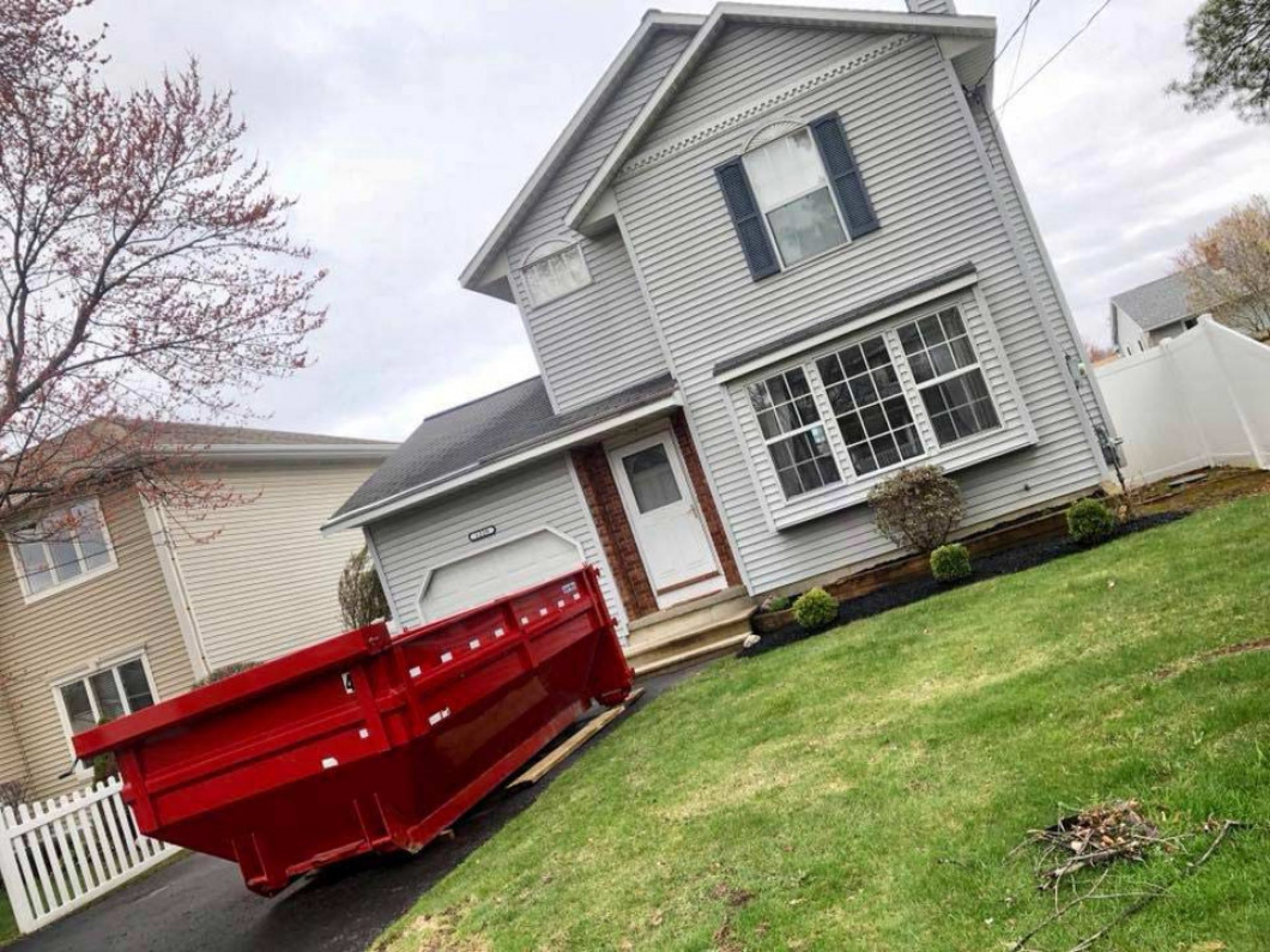 A trash dumpster will be a lifesaver when the time comes for removing trash from the home. Simply put, there isn't a more convenient way of removing trash than to load it up on trash dumpsters.
The convenience factor comes from the fact that dumpsters are more than capable of storing large furniture pieces and smaller items as well.
This makes it a tool for every occasion, no matter the size of the job. But when the time for renting one comes, there are a few things to consider. In this article, we are going to give you our 7 tips for renting a dumpster.
Don't go anywhere as this article will serve as a guide. Without further ado, let's begin.
1.  Never Rent For Smaller Jobs
Removing accumulated garbage from your home is a job that no one wants to do. However, sometimes we don't have that much trash so the job will be slightly easier.
Whenever this is the case, then we recommend not renting a dumpster. Since these come in all shapes and sizes, you should always decide on something smaller. There is no need to pay for space you won't use, so think long and hard about the particular dumpster in question.
On average, these can hold up to 20 cubic yards of junk. Your best bet would be to opt for a 10 cubic yard dumpster instead.
2.  Know When You Need It And For How Long
Whenever getting in contact with a company that rents out trash dumpsters, you should think about a few things before scheduling. For starters, think about the time when you'll need the dumpster and for how long you're planning on using it.
Will the job take a week to finish? Or will it take a few days? Maybe the job will take much longer than that. But regardless, you should know the answer to this question.
Also, knowing when you'll start removing trash is a crucial decision. Maybe the company won't have available units at disposal. In this case, you should always know when you'll need it and for how long.
3.  Know the Price
A smart thing to do whenever renting dumpsters is to do some price comparison. Chances are you'll have multiple options to choose from. And some of these companies might charge more for their services.
If this is the case, then you should demand full price transparency. Knowing all the hidden fees will help along the decision process. Paying a portion of the price upfront whilst only being hit with hidden fees is something that no one wants to deal with.
So, knowing the full price and all the hidden fees is always necessary.
4.  Always Organize First
You might think that a smart thing to do is to wait for the dumpster to arrive before starting the job.
However, this is something that a lot of experts advise against. Since you'll be paying for the dumpster and you'll be paying on the hour, you can easily know off a portion of the price if you do some organizing first.
Namely, a dumpster is there to assist you in clearing out the trash by being a loading option. The dumpster doesn't help you sort out the trash nor does it help with clearing it.
So, a great renting tip is to always start organizing the trash to be ready for loading. This way the job will take significantly less time to finish and you'll pay much less than what initially intended.
5.  Hire Pros To Do It
Junk removal, as we mentioned at the beginning, is something that no one wants to do. Not only is it a hard job, but it can be quite risky. So, a great dumpster rental tip is to also hire pros to do the loading and clearing.
Since dumpster rental is a service offered by many junk removal companies, such as njjunkremoval.com, why not pay for the full service instead? This can help you save a lot of time in junk removal. You might pay a portion more but you'll be saving a ton of time and energy.
6.  Understand What You Can And Cannot Use the Dumpster For
There are certain things that we shouldn't throw out. In many cases, junk can leave behind hazardous waste that can be very dangerous for the environment.
This is an obvious limitation when needing to rent a dumpster, as you will be prevented from throwing out hazardous waste. However, this is why the previous tip is so important.
Not only can a professional junk removal service help you remove the junk from your home, but it also knows what can and cannot be thrown.
Also, these guys are pros and have connections with various junkyards that can easily distribute the garbage. Anything such as motor oil, paint, and various fluids such as acid from batteries can cause havoc not only to your home but to the environment.
Hiring a junk removal service along with the dumpster will make sure that these are easily disposed of.
7.  Always Read Customer Reviews
We live in an age where anyone can start their own business. This means that there could be multiple dumpster rental companies in your home town.
Never settle for the first one as you never know what to expect. Unless you read customer reviews. Namely, customer reviews on Google and various other websites are the best way to make a purchasing decision.
By reading what others have to say about the particular company you will know whether they're good for hiring. If a particular company has a lot of negative reviews but offers a very attractive price, then chances are they're doing something wrong.
Always read through the positive comments and look for any potential red flags. In many cases, these don't exist as junk removal services tend to be very professional.
But, bad apples do exist and you have to pick them out and remove them from the basket.