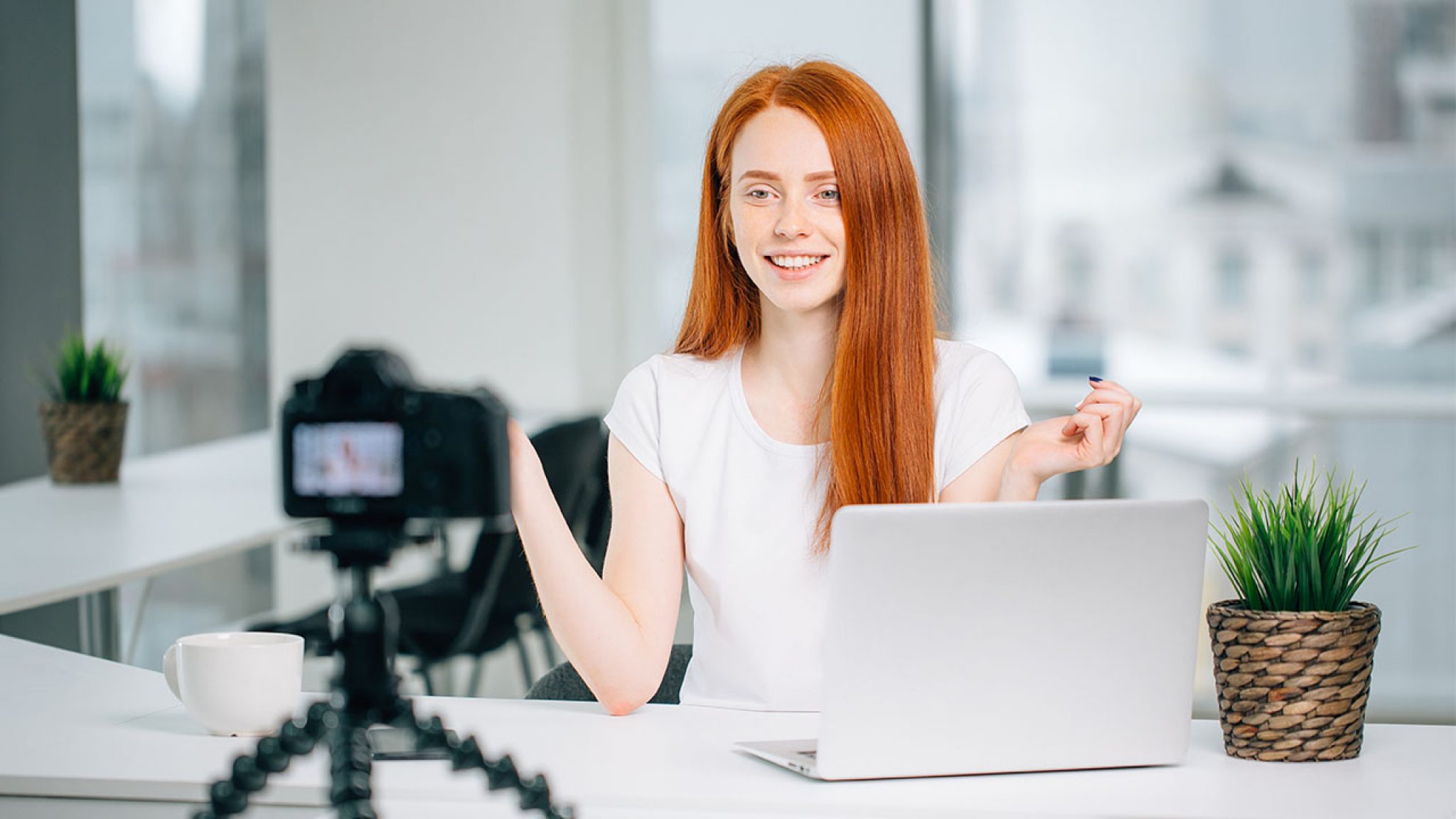 YouTube is one of the most used social media platforms today. Millions of people watch thousands of videos every day.
Recording videos and posting them on YouTube for the rest of the world is not easy. It takes a lot of hard work and editing to create high-quality content. Vlogging has become popular among all the people around the globe.
Nowadays, many people can be seen vlogging on their daily lives or travel diaries to keep track of their live updates. The popularity level has gone so far that most people are demanding some tips and tricks on vlogging.
Here are some tricks and tips that will help you to flourish as a beginner in vlogging.
1. Try Your Level Best To Make Your Videos Interesting and Catchy
The first and most important tip is to always think about good ideas for your video. You need to make sure that your videos are really interesting and catchy to grab the attention of your viewers. One of the biggest troubles that every other vlogger has to face is a lack of content to fill in their videos initially.
This tip is going to be helpful if you take it seriously. You can also try to include other people in your vlogs, make interesting content with them, or travel with them to places. Do whatever you wish to unless and until you can hold on to the interests of your audience.
2. Promotion of the pre-planned activities
This tip has been recently followed by some of the beginners who are always busy initiating some of the other activities. It is very simple as you need to plan some new activities and then describe to your audience about that new activity.
For example, someone tries to initiate a challenge in the form of an active and informs their audience in advance. Informing the audience about the upcoming content makes them more excited and eager to watch the upcoming video. Creating such an environment just helps you promote your content and build your audience pole.
3. Collaborate With Other Vloggers
Collaboration with some other vloggers is also one of the best ways to promote yourself in this field. The reason behind this is that the vloggers with the highest-profile become famous from here.
During their collaboration, they get face to face with another vlogger's viewers along with their own.
This gives them a clear platform to get to face more and more viewers and present themselves in front of the unknown as well. In this way, you build your audience and also discover new content for your videos.
4. Ask Viewers for Recommendations
This is the most difficult part of vlogging after making good is persuading your audience to watch them. The famous topic to debate is what kind of content should be made next to impress the audience.
The solution to all these problems and the universal answer to so many questions is asking for suggestions from your audience.
If you are aware of what your viewers are willing to see, then half of your job is done. You just need to make your vlog following their advice.
5. Edit Your Videos
When the vlog is all set, then video editing becomes the main focus to upload good content. You need to walk a step ahead and include some unique content inside your videos.
When you are editing your vlog using YouTube video editor such as Video Creek, make sure you check that you are not focusing on single parts of the videos and the other parts. Editing of videos sums up the quality content that you make and update.
6. Set a Goal for Yourself
Setting up a goal is important if you wish to make your vlog go viral. It completely depends on you whether you want your vlog to allow people to see and know your daily life updates, or it's just for fun. Reasons don't matter; what matters is you setting a goal for yourself and your channel.
Another important thing is that your audience should acknowledge your goals, as well. It is true that the more you allow people to know the goals that you wish to achieve, the more they are going to help you achieve it.
7. Make Sure That You Are Consistent
Consistency is the key to everything, so make sure that you are consistent and punctual with your publish timings. If you can successfully maintain the timing, then your audience will always be happy.
It is a matter of timings when the audiences come visit your channel to check updates on your new videos. Make sure you publish on time and regularly publish because the audience is willing to get to know your daily updates.
They pay a visit to your channel every day as they expect you to update a new video every day. Being a beginner or an experienced Vlogger, you should know how to hold on to your audience.
8. Interact With Your Viewers
Interaction with your viewers is a must as that is going to help you know your audience. Never miss the chance to interact with your audience as they are the reason behind your content and everything.
The more you interact with your audience, the more you can get an idea about new. You can always keep your channel running with the help of their valuable suggestions.
9. Participate in Trends
Going with the trend, or one can say following the trend can be anything even a challenge. Just make sure you, at times, focus on the trend and make some trendy contents that will go viral on your channel.
You can also use your innovation to make on current-events or current affairs. This will help you keep your audience updated on recent events as well through your channel.
The Bottom Line
So, if you are just venturing into vlogging, try these tips and tricks today and give a kick-start to your YouTube videos.