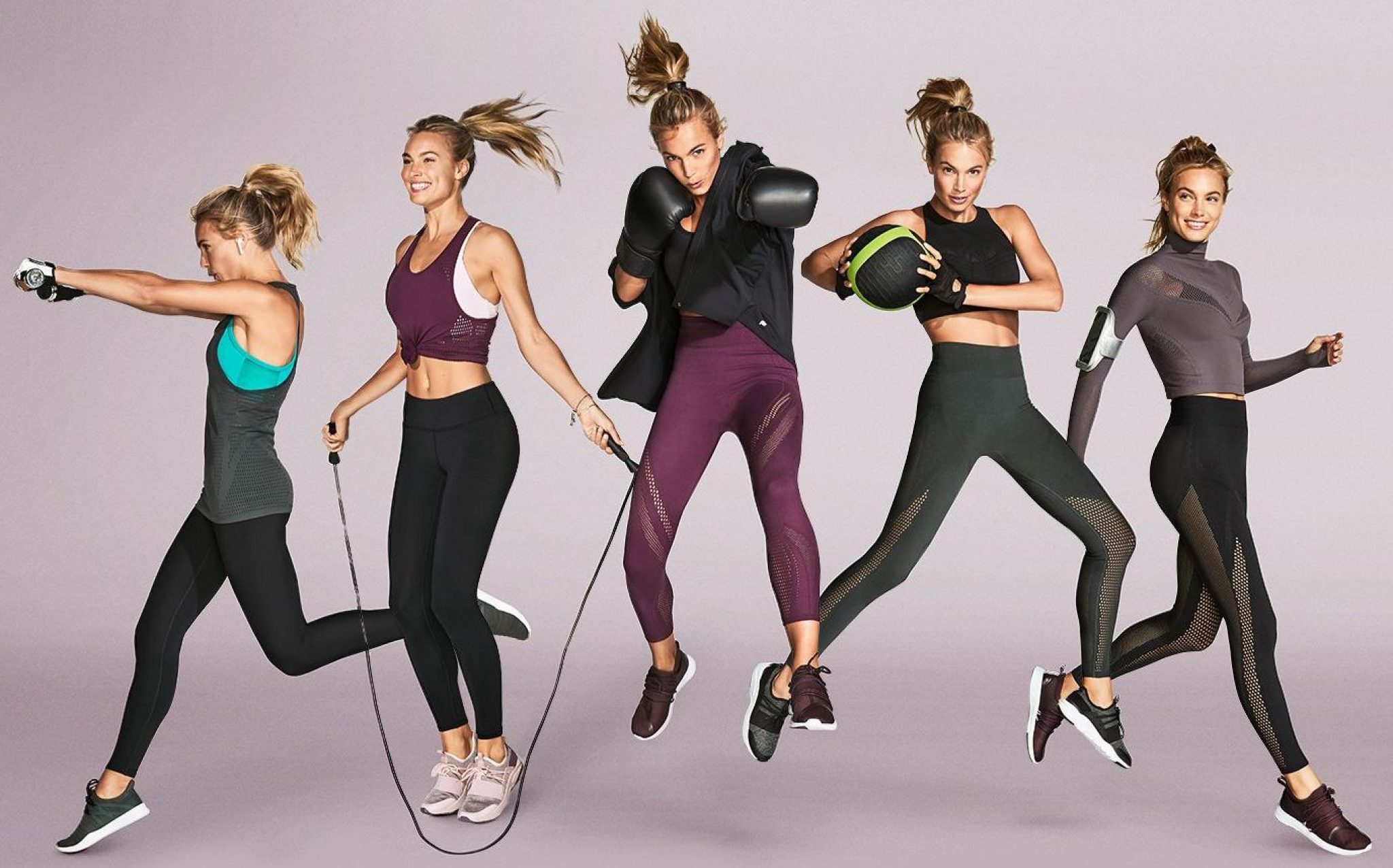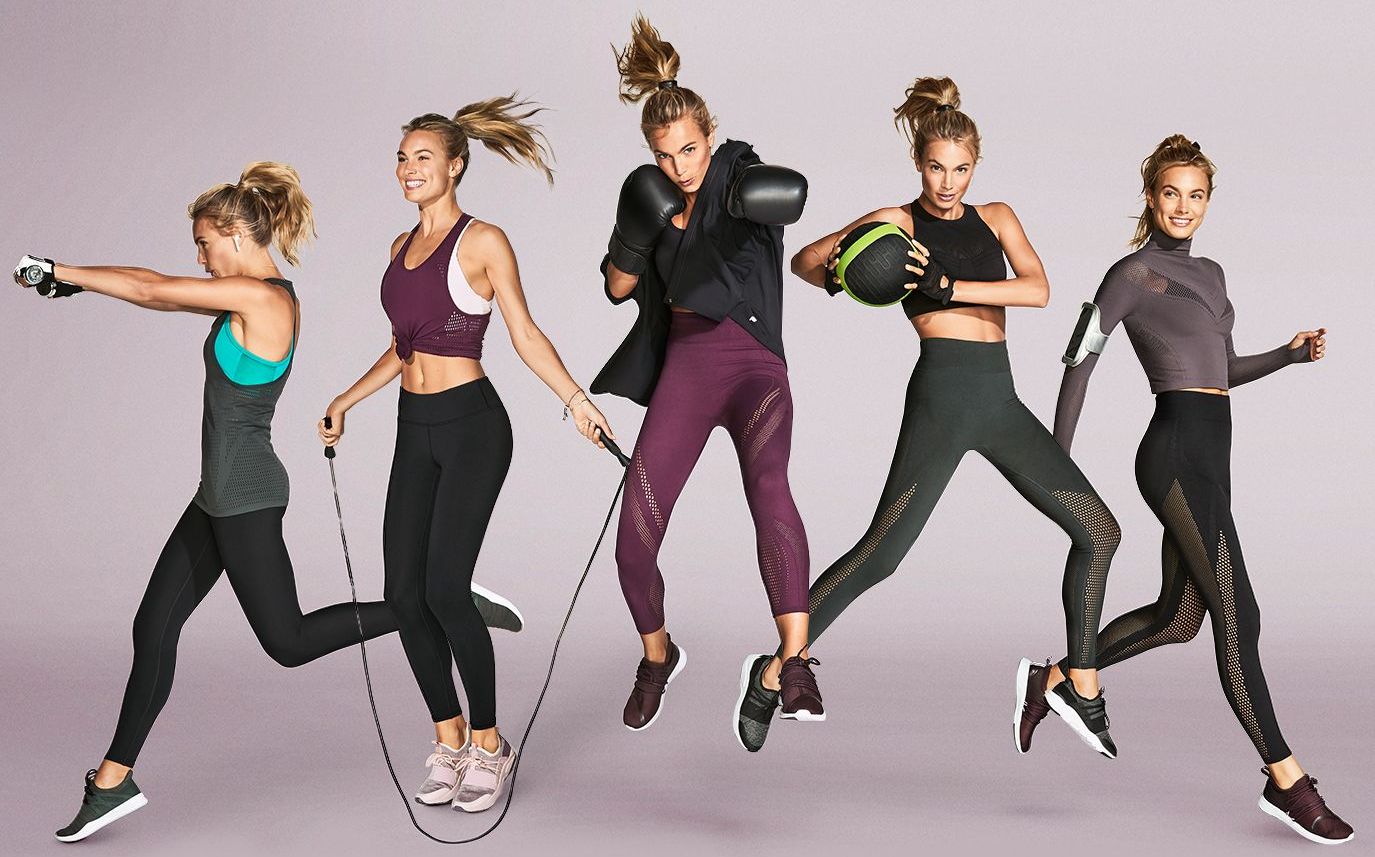 Having high-quality workout clothes is of the utmost importance for every gym-lover. It doesn't prevent you from moving freely and it's breathable so it protects your skin from irritation.
Unfortunately, workout clothes can be expensive at times, so if you're on a tight budget, finding the right ones can be a difficult task. Therefore, we decided to give you our favorite tips that can help you find the perfect workout clothes without straining your budget.
So, without further ado, let's get to the bottom of it!
1. Stay away from specialized stores
Stores that specialize in workout gear are usually the priciest. That's because they usually attract people who are looking for famous brands above everything else. So, while it might be counterintuitive, try to stay away from them as much as you can. Instead, look for general apparel stores in your local area and you'll certainly find something that fits both your needs and your budget.
Of course, don't rush into buying something just because it's cheap. You still want your workout clothes to be of good quality! Don't settle for something that will irritate your skin or keep you from moving while you're exercising, no matter how cheap it is.
2. Shop in outlets
Now, your running shoes are the most important part of your workout gear. They have to be of superb quality if you want to keep your legs and spine healthy. So, visit the closest outlet with your favorite brands, and you'll quickly find some amazing discounted items. Other than that, you'll be able to find great deals for other parts of your workout clothes. Of course, these will still be a bit more expensive than your regular workout clothes, so make sure to choose wisely.
Whatever you do, don't settle for uncomfortable workout shoes as they could do you much more harm than good. So, do your research and always try the shoes before you buy them. If you're shopping online, check whether the store has a return policy or not. If your shoes aren't a good fit, you're better off throwing them away than wearing them.
3. Shop from the previous season
While buying clothes from Nike's newest collection might seem like a good idea, resisting the temptation is much better for your wallet. Check out the clothing from the last season instead, you're much more likely to find something that lines up with your budget there.
Of course, there's nothing wrong with wanting to look trendy and stylish while working out, but you'll still manage to do it with older clothing lines. The clothing style can't change that drastically from season to the next one, so you're not going to miss out on much.
If you really like a piece, but it's priced way over your budget, you should rather wait until it gets on sale. Look for seasonal sales and promotions so you get the best possible deal.
4. Consider shopping online
Generally speaking, it's much easier to hunt for discounts and special deals online than at the brick-and-mortar stores. Make sure to subscribe to email newsletters and check your favorite stores for discounts as often as you can.
You can even make use of websites like www.diebestengutscheine.de where you can find vouchers on different brands and stores. If you put enough effort into your browsing, you're soon going to discover the wonders of online shopping. Other than that, considering there's a whole pandemic going on, it's much safer to order your clothes online than to visit your local stores.
Whatever you do, remember to check the customer feedback on every product. Look for comments that gave the products an average rating, as they tend to be the most realistic.
5. Buy in packs
Many clothing pieces will come in packs, so remember to make use of that. They're usually much more affordable than buying every piece by itself, and you can find them almost everywhere.
Try to stick to simple designs since those won't go out of fashion any time soon. The most affordable clothing you can buy is the clothing that you'll be able to wear for a long time. Look for clothes that allow you to layer, so you don't have to buy special ones for every season of the year.
Other than that, keep an eye on seasonal sales, and get your clothes in large bulks when they're at their cheapest. In this way, you'll be able to stack up on enough clothes for a very long time, and you'll get them for an affordable price.
6. Sales, sales, sales!
If you can wait until the sale season starts, we urge you to do so. You'd be surprised how much can a price go down in a matter of days. So, be alert and wait for your opportunity! It's the best way to get high-quality items at a low price.
If you have your favorite clothing stores, make sure to follow them on social media. They'll usually announce all of their sales on there, so you'll be one of the first people to know about it. The quicker you are to react, the better items you'll be able to acquire. Of course, as there's a whole health crisis going on out there, we advise you to stick to online services as much as you can. Most local stores have adapted to the situation and now they have home delivery options, so you won't have to deal with shipping costs either.
Additionally, luckydealnews.com offers the best amazon deals available.
The bottom line
All in all, shopping for workout clothing can sometimes seem impossible when you're tight with your budget. Still, if you know where, when, and how to look, you'll quickly see that it doesn't have to be that expensive.
In this article, we gave you an overview of our favorite tricks and tips that can help you get everything you need for the lowest price possible. So, try out some of these methods today, and you'll see you're saving a lot of money all while getting the quality you deserve!