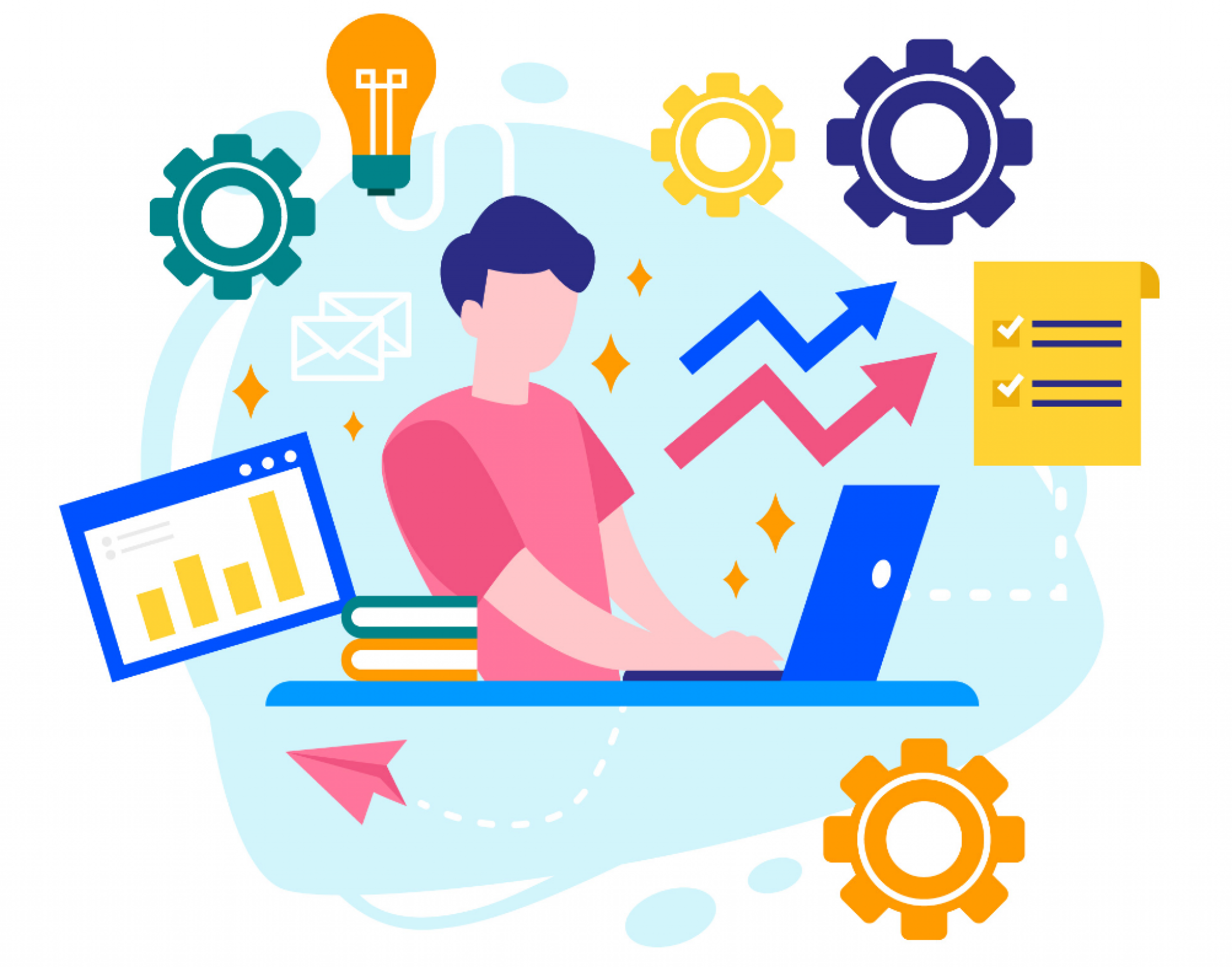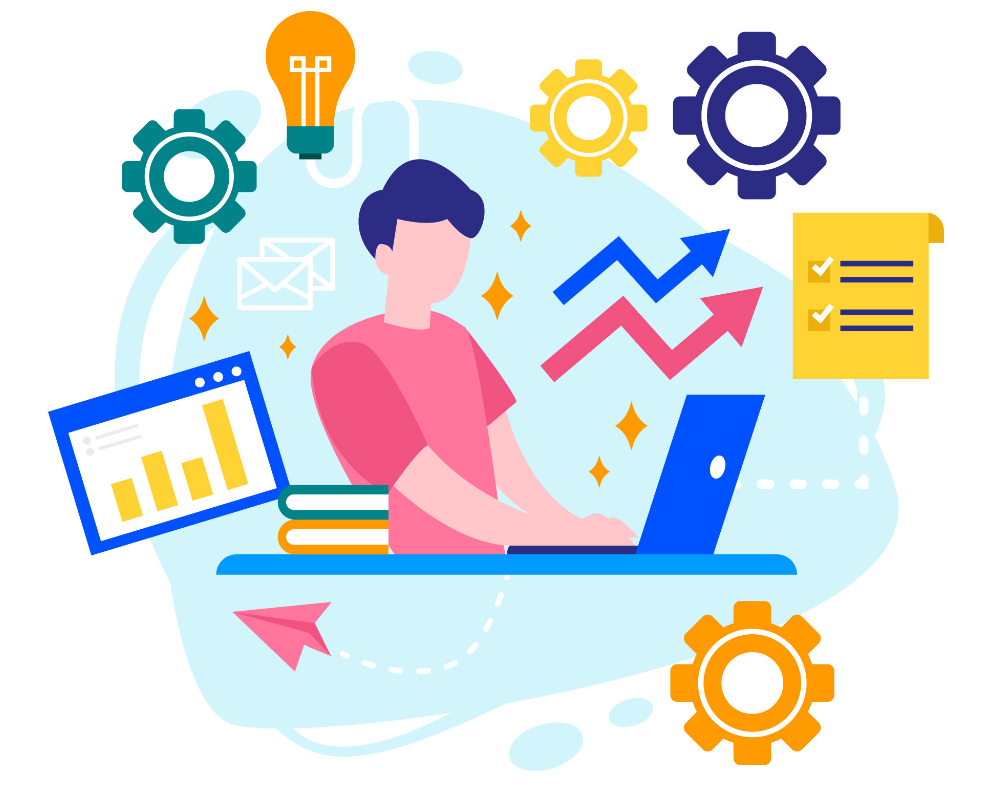 The outbreak of COVID-19 has forced people to stay at home and governments in many countries also implemented the social distancing rules for helping the spread of the virus. This is a tough time. For people who have always been busy working, now they suddenly get much spare time to handle many things they have no time to do during the busy working days. For people who still have no idea on what to do during social distancing, we are glad to offer you 8 useful tasks that you can get over during this special time. Let's have a look now.
1. Manage your email box
Through every day's work, you may have gotten your email box full, and you would keep receiving many subscribe messages from different parties, even from some platforms you can't correctly remember when you have subscribed for them. So during the social distancing period, you can get much spare time to manage your email box and unsubscribe to some useless subscriptions.
Many mailboxes have provided such functions. For example, in Gmail, you can go to the Unsubscribe section to cancel the subscriptions you have made before to some third-party platforms. Also, navigating to the spam mails section, you can do one-click to select all the received mails and clear them up at once. After managing your email box properly, when you get back to work, you will have a more ordered email inbox and can always access the important emails you receive immediately.
2. Back up the data of your devices
Electronic products have worked as an important thing to help save all kinds of personal, working, and studying data for people today. Therefore, taking some time to back up the data on your devices during this special period can help preserve your important data and make them safer as well as accessible when something goes wrong with your devices.
Fortunately, many third-party programs are tailored for different devices to help back up the data easily. For example, for iOS devices, people can use iTunes for backing up the information and data to a file folder on desktop; for Android, GoogleDrive cloud platform can be an ideal place where it can save the data online, then with the same Google account, people can access these online data on any devices they use later, which brings great convenience.
After backing up the device's data, you can also arrange the files and data on them for clearing up some to get more storage space. For example, you can delete some large media files, or compress large PDF, Word, image documents with some free web-based tools such as one at www.easepdf.com. In this way, you can manage your devices to be much tidier.
3. Learn new skills through online learning platforms and apps
During their spare time, people can improve their skills through some online platforms or apps today, because many educational organizations are launching such platforms to enable people to learn new knowledge more conveniently. So people can search for some reliable and professional platforms or programs when they are free, and learn some new skills instead of spending the whole day playing computer games or doing nothing but sleeping. Skills like cooking, baking, programming, language learning, etc., can mostly be found both free and paid lessons online.
4. Learn some multimedia editors to deal with vlogs and photos
During regular daily life, people may have shot many meaningful videos or photos to record their lives and keep as a memory. But the busy working patterns prevent many of them from managing and editing the materials to be more memorable media files. Therefore, by making use of spare time during the social distancing period, people can learn to use some multimedia editors to handle these materials and make them more personalized, vivid, and memorable collections.
For example, to edit videos, people can learn to use Adobe Premiere Pro, Final Cut Pro, etc.; for pictures, Photoshop, Inshot, Meitu, etc. can perform as good helpers. After creating and editing the items, sharing them online on social platforms such as YouTube, Facebook, Instagram, Tik Tok, etc. are also very good ideas.
5. Update privacy settings on some platforms and devices
People are spending time online more than ever before, and if you are not aware of some security issues, you may easily get your data or important messages leaked to the hackers. So when you have free time during the social distancing period, you'd better update some privacy settings on your social media platforms and frequently-used devices such as your laptops and mobile phones. For example, you can change the passwords, or remove some private information such as the cities, regions you are living in, etc. to make them invisible to others.
6. Spend time in organizing your future career
You may be busy working and housework during the normal working days and have less time to consider your future careers. Now, as the social distancing brings you some time, you can make use of it to consider and carefully organize your future career. You can consider what's your plans to increase your working outcomes after going back to the workplace, or if you want to find a new job, which field you want to work in and how's possible for you to go further in the future. Programs like Trello can bring you help in organizing your plans and also keep records in what you have done or where something is in the progress.
7. Manage your browser bookmarks and clear browsing history
When we search for useful information in the browser or use some necessary web-based tools to deal with working and studying matters, we would have saved many seemingly useful bookmarks to our browsers. However, some of them may be out-of-date and become useless now. So when you have free time, you can open your bookmark bar in the browsers and clear some of them. Then you can arrange those important and useful ones to certain folders for easily accessed when you need them.
Also, every browser will be equipped with the function of clearing browsing history and cookies. You can spend time cleaning these to make sure your browsing tracks will not leak your private data.
8. Manage your calendar to update some important dates
Digital calendar is more important and essential in people's daily life because people can save some important dates in the calendar by using it. Like on the iPhone, after setting some important dates to the calendar, the system will remind people near the date is going to come. When you add a new event to the calendar, you can also set its alert, starts, ends, and repeat period for making yourself remember the dates easily. Also, you can invite other invitees to the event, which means that you can share the events with others. This also brings great collaboration between people.
Conclusion
Technologies are making people's life to be more convenient, and also helping their working and studying to be more efficient. During the special time when the COVID-19 is still in a not ideal condition, managing some of your tasks by using the technologies can help your works and life to be more manageable. Why not try them now?