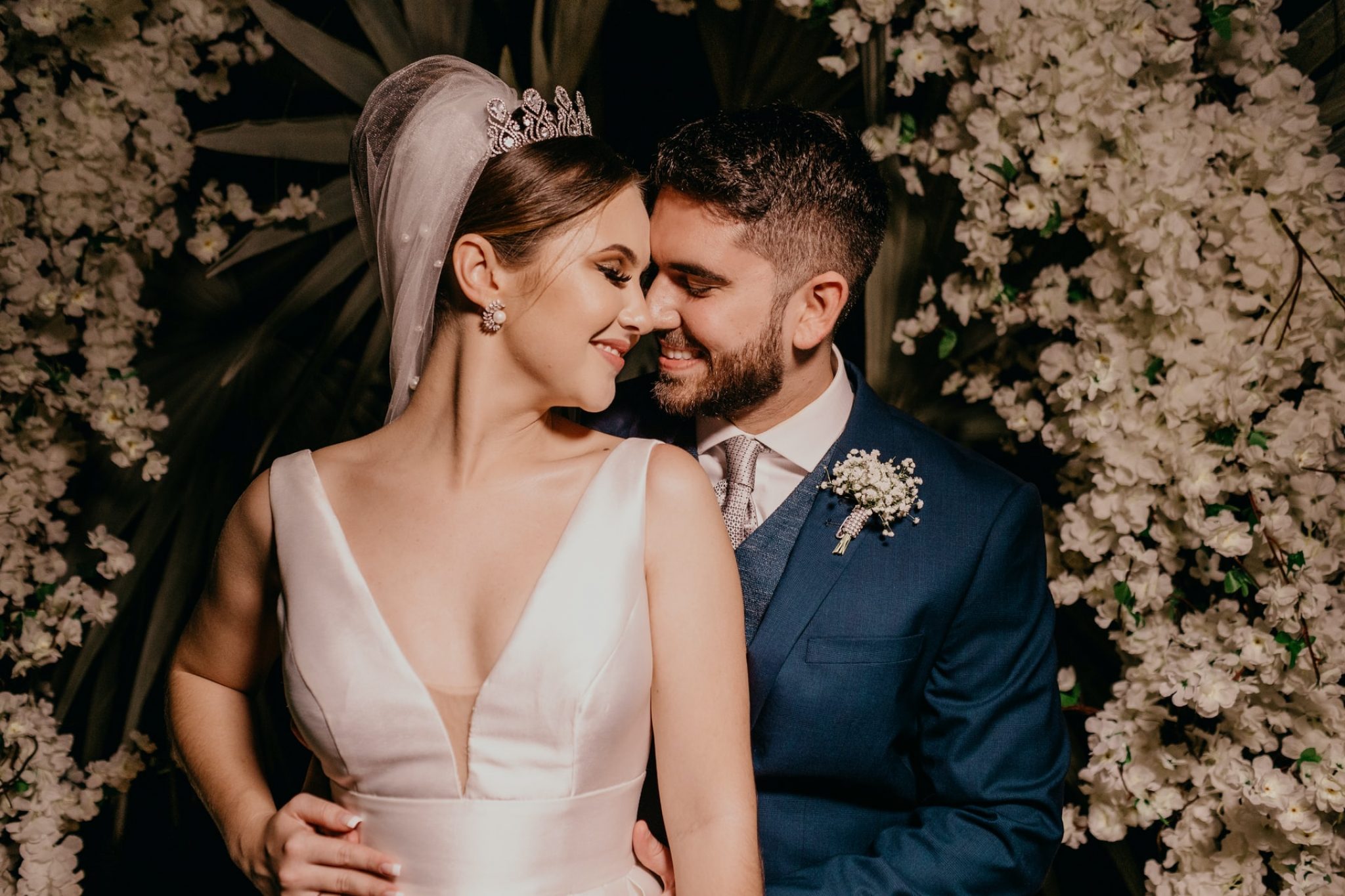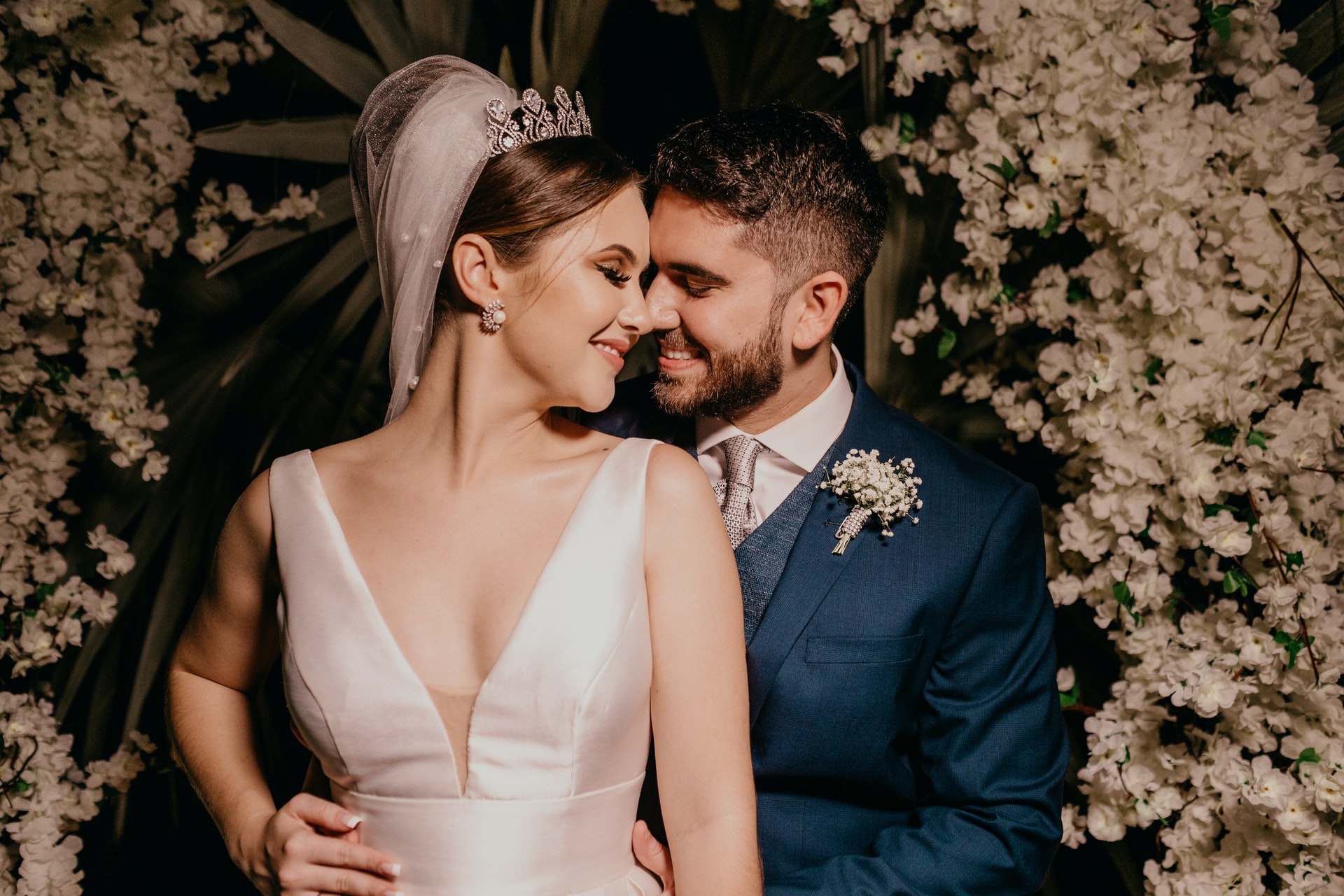 Everyone wants to look good at a wedding, no matter if they are a bride, groom, or guests. If you have some important role, you may want to add extra stylish details to your outfit, but also, everyone must be aware of clothing etiquette, that traditionally, requires no wearing white dresses, because the bride is the one who needs to wear that color.
But, here are a few suggestions about how to look stylish on a wedding, depending on your role there:
Bride
You are the main character of this event. Choose your gown following your body type, but also, it needs to be suitable for your everyday style. Many brides let their mothers, friends, sister, or cousins, choose the dress together with them, so they end up feeling like a royal icing cake, covered in tons of textiles, pearls, veils, and feeling uncomfortable through the whole event. That's why it's important to choose it by yourself. You are the only one who will wear it, and it's crucial to feel beautiful and comfortable while wearing. Also, pay attention to the bouquet, the makeup, and the jewelry you are wearing. Everything should look fantastic once you put all your bride's clothes on, together with the shoes you choose. Luckily, being a bride is one of the easiest ways to be stylish at a wedding, because no matter what gown and veil you choose, you will look beautiful, and of course, you will play the main role at the event.
Groom
Grooms also need to pay a lot of attention to what they will choose to wear because they are the second main character (sorry guys, but all the eyes are on the bride). That doesn't mean they don't need to look modern and elegant, including the clothes, shoes, and eventually the jewelry. Every man who is getting married should choose an engagement ring first for his loved one, and then wedding rings for them both. Many couples prefer matching rings, but that's not necessary, especially if they have a different style and jewelry preferences. So, if you want to choose a nice ring, you can visit valeriacustomjewelry.com and find something for you.
Bridesmaids
Wearing matching dresses maybe looks cool on photos for Facebook and Instagram, but have you ever thought if it's practical for all of you? Of course, you want to look great at your friend's wedding, but you can make a deal by choosing the same model, but different colors, or even to match the colors of the clothes, because wearing the same clothes is so last season. Bridesmaids can experiment with more jewelry, hairstyles, and makeup. They just need to be careful not to overwhelm the event with their presence, because they are only supporting roles this time.
Best man
Girls have more options for clothes, hairstyles, and makeup. When it comes to male roles at some wedding, the risk that they will look all similar is pretty big. Don't wear a matching suit with the groom. Put some nice detail, like tie or shoes, that are not that official like groom's, so you will keep your important role as a best man, but also, won't look too official, even though you are the one who is witnessing their vows for eternal love.
Female guests
You are free to choose whatever you think looks great on you. If you want to wear a little black dress with stiletto shoes, go for it. Also, if you don't want to look too official, you can always choose a female suit with high heels and a stylish bag. You may go to a hairstylist and ask for some interesting style, or if you don't feel like that, you can wear it as it's naturally. As we said, avoid wearing white dresses. The bride may not have a problem with that, but it's quite rude, and it's better to choose any other color instead.
Male guests
Depending on if you are very close to the bride and groom or not, you can wear elegant clothes, a combination of elegant and casual pieces, or go completely casual if you want. Only if they require some dress code, you need to be respectful of their wishes. Also, avoid wearing standardized combinations, like a white shirt and black suits, because no one wants to be mixed with the waiter there.
What if the groom and bride require some dressing code?
It's always better to be respectful of their requirements, especially if you are close to them, or have an important role in their wedding. It's always appropriate to wear what they require. They wouldn't be angry if you don't, but it's always better to respect their wishes. Also, if they mention that something is optional, you have more freedom to wear whatever you want. Some brides are very strict with their rules, and the guests are getting angry about that.
But, the required dress code is getting rarer and rarer, because everyone is aware of how important is to wear the clothes you prefer because if something doesn't fit well or you feel uncomfortable, you won't feel like you are stylish at the wedding.
What if I don't like what they require?
We know there are some cases of bridezillas and "groomzillas" who think they are entitled just because it's their wedding, so they think they can have a lot of requirements, making the people feel uncomfortable with coming to the event. If this somehow happens to you, you have a full right to answer negative to their invitation, especially when they require the minimal value of the presents, or they say you must wear something, eat a particular food, or use some perfume they think it's acceptable. If you think something is wrong with their requirements, you don't have to go.
Looking stylish should be your everyday choice, no matter how you feel. But, that doesn't mean you need to wear formal or elegant clothes for everyday purposes. Choose clothes that are suitable for your general style, and that will make you more attractive than wearing something that is trendy, but not suitable for you.