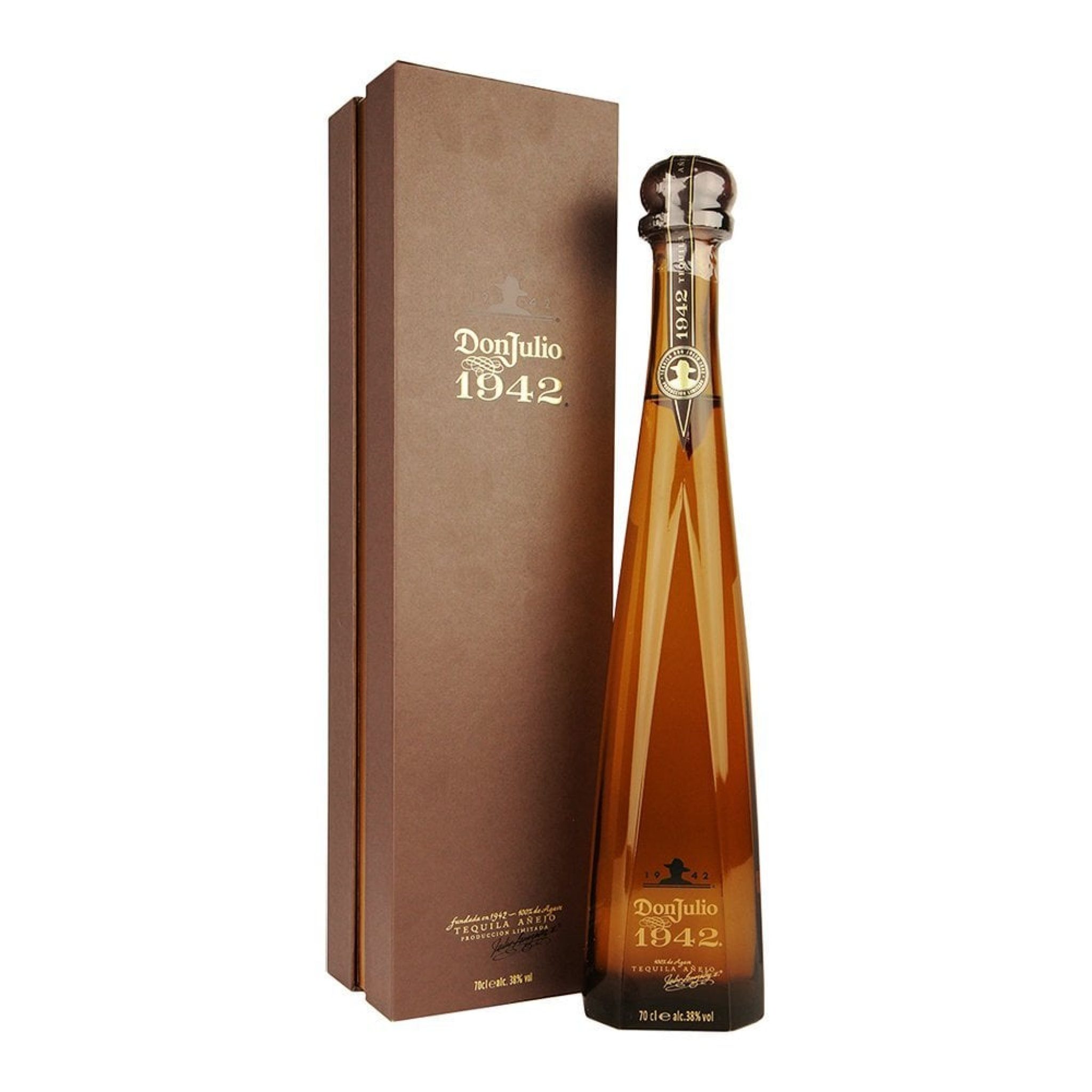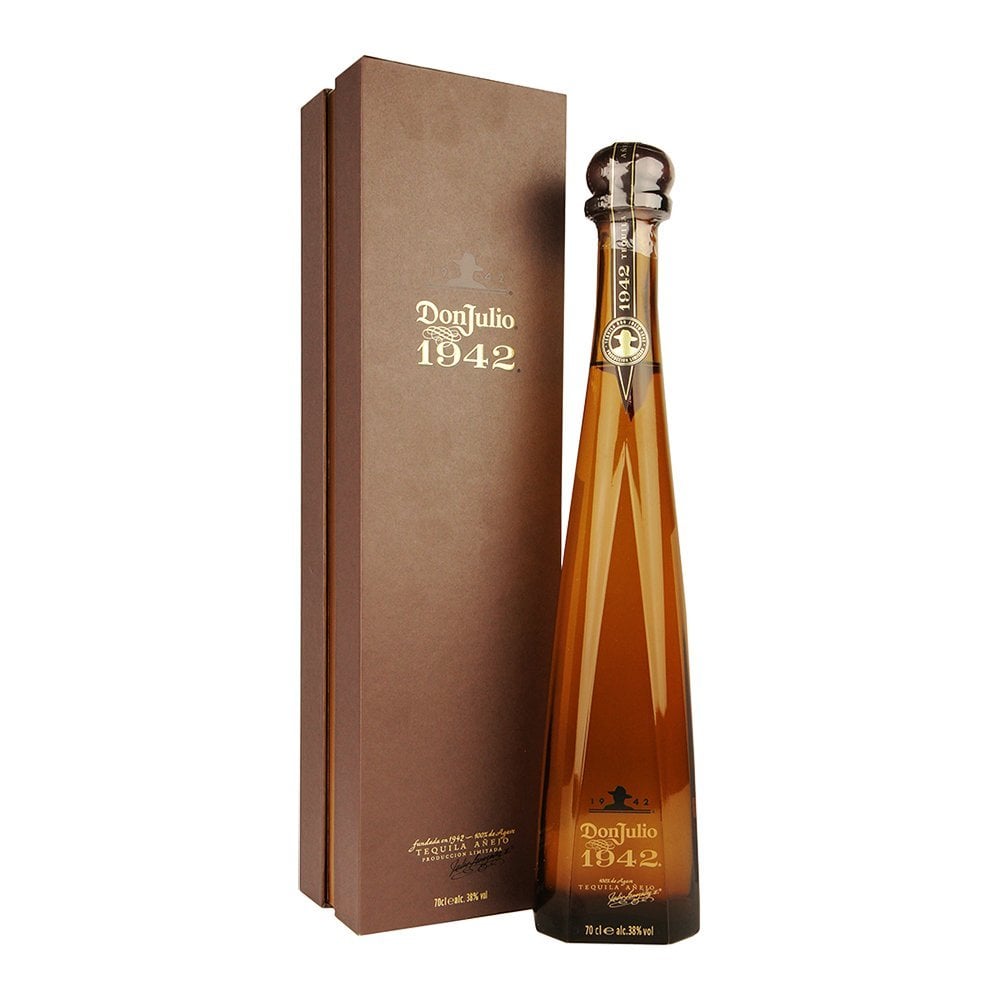 Alcohol and alcoholic beverages can be pretty basic, but there are still some alcoholic beverages that are everything but basic. Those beverages are expensive, tasty, and premium quality. And they are not available for everyone. Only a few can indulge in the taste of an exclusive alcoholic beverage.
When you think about an expensive drink, maybe fancy champagne comes on your mind. And yes, there are some pretty expensive champagnes and even wines out there, but today we have something else on our mind. We are thinking about something substantial, something fierce, and something that's not your usual afternoon drink. Yes, we are talking about tequila. And it's one of a kind tequila – one that has history and a story behind it. The Don Julio 1942 tequila is a real gem.
This specific tequila is everything that you want from a spirit. And it will give you much more than just a pure pleasure that an alcoholic drink gives you.
You will be able to read about Don Julio 1942's incredible story and its history, so be sure to stick around.
The tequila
Tequila is one of the best-known products of Mexico. But how did its production start?
Back in the 1500s, people from Spain brought the idea and introduced the distillation technique to Mexico. The first thing people started making is vino mezcal de tequila, but Spain banned production because they wanted to encourage importing alcohol from Spain.
The ban wasn't lifted until 1792, and in 1795 Jose Maria Guadalupe de Cuervo got a license for the production of tequila.
Mezcal was made out of many species of agave. Still, in 1902 a botanist, Frederic Albert Constantin Webber, classified the best species, and he named it Agave tequilana Weber Azul or only Weber blue agave.
The History
The name came from its founder, Don Julio González-Frausto Estrada. He started distilling tequila at a very early age in 17, back in 1942. His first distillery was called La Primavera, and as time passed, he perfected this craft. His first brand was called Tres Magueyes. The business wasn't that big, and the tequilas were only shared with friends and family. But stories about good things travel fast, and soon Don Julio founded his own company and started building his empire.
As the years go by, he perfected the process, and his unique spirit became popular all around Mexico, and the U.S.f
When Don Julio celebrated his 60th birthday in 1985, his sons came up with a fantastic idea; they created a tequila named Don Julio. The tequila became so popular they eventually decided to launch it – and that's how the world-famous Don Julio 1942 tequila came to life.
The Don Julio tequila
Like you possibly already know, Don Julio is a tequila brand, and it's produced in Mexico. It's one of the most popular brands and the largest brand in value. The products of Don Julio are distilled and bottled in Mexico, but they are distributed and sold worldwide, and the U.S.
The story about Don Julio, his life, and his business is astonishing, but there is a reason for that. The tequila that he started producing, and the one that is still producing years after he is gone, is premium quality.
The agave that's been used is the one growing in the area of Atotonilco where Don Julio was born. A special touch that's still in use today is that the agave is always harvested by hand, and it's cut from its roots. The agave is processed, mixed with water and yeast, and left to ferment. After the process is done, the product you get is something like a sweet beer from agave. But that's not the end. Then it comes the pouring of the liquid into steel tanks before you bottle it, or in ex-bourbon casks for aging and specific taste.
Don Julio 1942
And what's with this exceptional tequila? You've read the story that's heartwarming of sons wanting to commemorate their father. It's a sweet story, but the tequila wouldn't be famous if it weren't good. The sons wanted to make something extra special for their father, and they did just that.
But the tequila that has circulated the market today isn't the same one that was made back in 1985. They've changed the recipe, and they've also changed the bottle. And guess what? Even though true fans were a bit angry about that, most of them like better the new version. The company managed to perfect the recipe, and not to downgrade it only for marketing.
The new version has tones of vanilla and caramelized agave, and according to fans, and experts, it smells nicer. The flavor you get is also mesmerizing; it's deep and rich. And the finish is cleaner.
Both old and new ones had a luxurious feel and were recognized by everyone around the world. The tequila is aged in small batches for two and a half years, which leads to the specific taste it has.
Another recognizable thing about Don Julio 1942 is its price, which believes it or not, it's not the highest when it comes to Don Julio tequilas. And is it worth it? We can assure you it is. If you decide to try it, you will become a part of history. This is not an alcoholic drink that you use to get drunk – it's something that you enjoy alone or with your friends. It's something that costs a bit extra, but you won't regret the money. You will be paying for the luxurious feeling, for the extravagant packaging, astonishing taste, and history.
One of the big reasons, besides the taste, of the high price of Don Julio 1942 tequila is the story and the history. And we can agree that it's okay to pay around $100 for a piece of history. Try it, and you will see it for yourself. It's something that every tequila, and spirit lover needs to taste even once in its life. You may also visit bartrendr.com to know more.