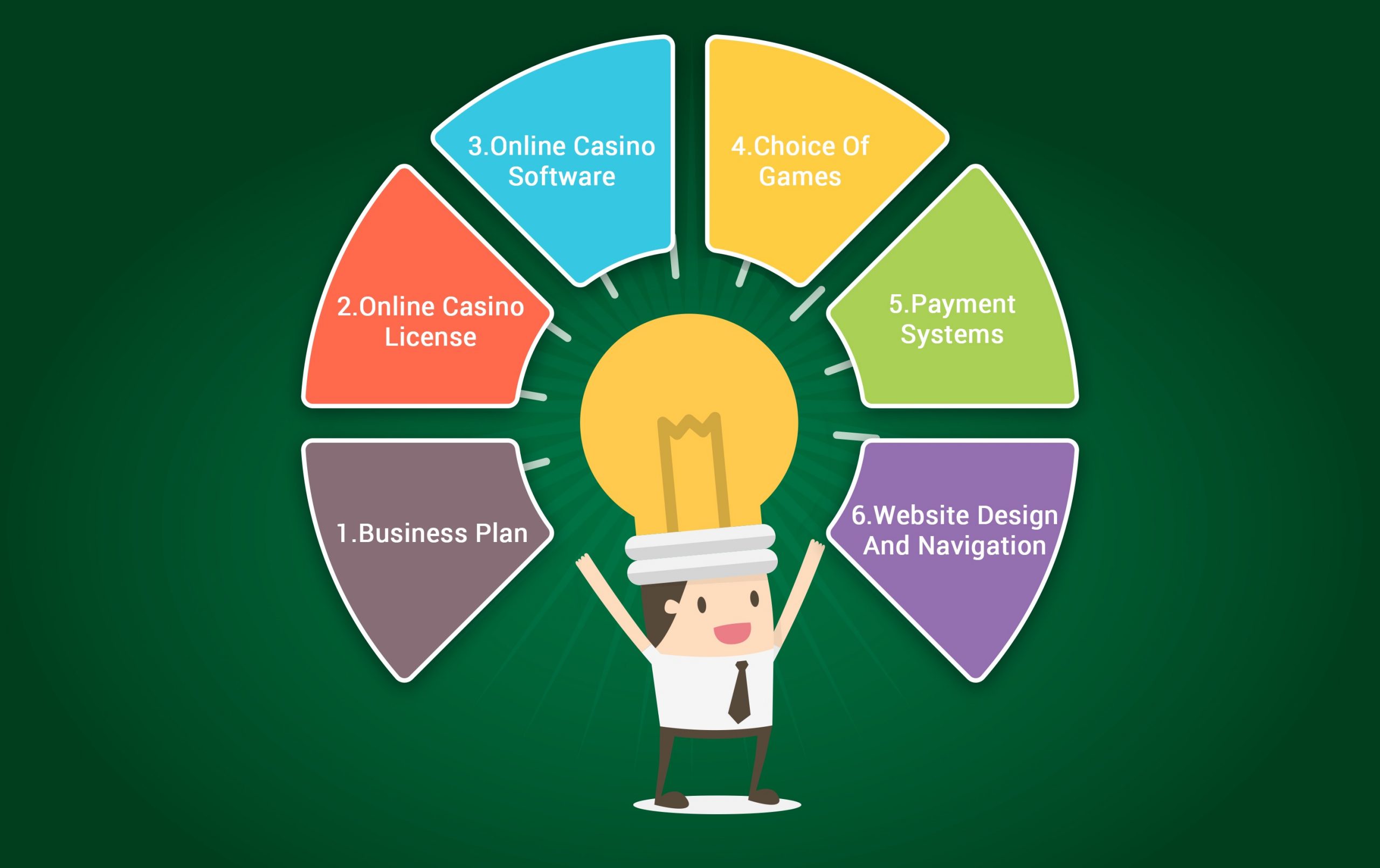 The casino industry experienced big hits this year due to the COVID-19 pandemic that made changes to people's behavior when it comes to betting. The situation forced casinos to change their strategy in terms of online betting and make their services available without physical presence.
The online casino business is not something new. It has been around for a long time, and it is a very profitable business model that significantly lowers the costs for starting compared to a traditional casino.
Additionally, with all the technological advancements, ordinary people can now start their online casino business by following the steps we will cover in this article. Since it is a complicated business model, let's dig deeper into all the steps and procedures you need to take.
1. Choosing a Reliable Software Provider
As you probably know, the base of your online casino model relies on the software you will use. Getting high-quality gambling software is the most important step you must take before you launch your betting website.
The software will determine the performance of your online casino, as well as user-interface and game rules. In order to choose the best software, you need to get in contact with some of the best software providers on the market and look at things like pricing and terms of guarantees.
You should also take a closer look at the gaming content each software provides, as well as technical support, especially if you don't know what you are doing. Currently, SoftGamings is one of the best options to go for since it offers more than 3,000 licensed games, customer service, support, and all terms of guarantees.
2. Choosing a Gaming Content For Your Casino Website
Even though choosing casino games might seem like a straightforward thing to do, there are still some steps you need to take in order to make your business succeed.
First of all, choosing your gaming content is crucial for the success of your online casino. It is just like starting a blog business where you need to select a profitable niche without any competition.
The same goes for the online casino business.
There are many types of online betting, from blackjack, roulette, bingo, sports betting, and etc. It is much better if you focus only on specific game content rather than putting every game imaginable on your platform.
That way, you'll have more specific content to offer and create your target audience, which will improve your marketing.
3. Obtain Your Gaming Licence
Obviously, there are some rules and regulations you need to fulfill before you are allowed to start your online casino. Since every country has different laws for online betting, the licensing process is different. When it comes to the legal framework, there are differences from country to country.
There are several categories that countries can be divided into, such as:
Countries governing their markets and having a monopoly
Countries governing their markets
Countries where gambling isn't allowed
Countries that do not regulate their market
One of the most popular jurisdictions to go for are Malta, Alderney, Isle of Man, United Kingdom, Curacao, and Gibraltar. There are several factors you need to consider before you choose your gaming license, such as:
License duration
Jurisdiction and its reputation
Price of the license
If you decide to go with SoftGamings, they will assist you in filling in all the licensing documentation you need. Usually, this process lasts around one month.
4. Establishing Secure Payment Methods
When starting an online casino, you have to be ready to acquire payments from all across the world. That's why choosing a platform with an international commercial transaction system built-in is crucial.
This means that you have to check your casino integration with some of the major e-payment systems. Otherwise, players won't be able to deposit or withdraw funds.
Installing payment methods is a complicated process that needs to be handled by the team responsible for your software. There are many different payment methods, and if you decide to go with a simple one that doesn't allow traditional payment methods like credit cards, you might destroy your reputation.
Most software providers offer various payment methods, including multicurrency support, advanced risk management, anti-fraud, and more than 50 popular payment methods, so you don't have to worry about a thing.
5. Website Creation
Now all comes down to the website creation. Your job is to design a mobile-friendly website that is easy to navigate through. This is the step where you can make or break your business model.
The design should have superior quality with no exceptions, including eye-pleasing visuals and simplistic design without much information that might confuse users.
The best thing is that most software providers are here to assist you with your website design.
6. Promote your Online Casino
Now that everything is done, it is best if you start a test period where you'll share your website with some of your friends and family in order to make sure everything functions the way it is supposed to.
After that, you are ready for the launch!
Since there are many online casino websites, you have to create a marketing strategy in order to attract visitors. There are many ways you can promote your online casino, whether it is with guest posting and spreading the word about your business through link-building or going for social media or Google ads.
Remember, some of the advertising platforms restrict promoting gambling content, which means that you might run into some dead-ends at the beginning. Most software platforms offer an affiliate marketing system that will help you attract more visitors by giving a reward to someone who suggests your website to a friend.
Final Words
Starting an online casino is a process that can last from six months to a year. However, it is a very profitable business model that can make you a lot of money.
If you need inspiration check out BetAmerica NBA page, one of the most famous online casinos in the US. The online casino business is booming at the moment, so it might just be the right time to start this journey.