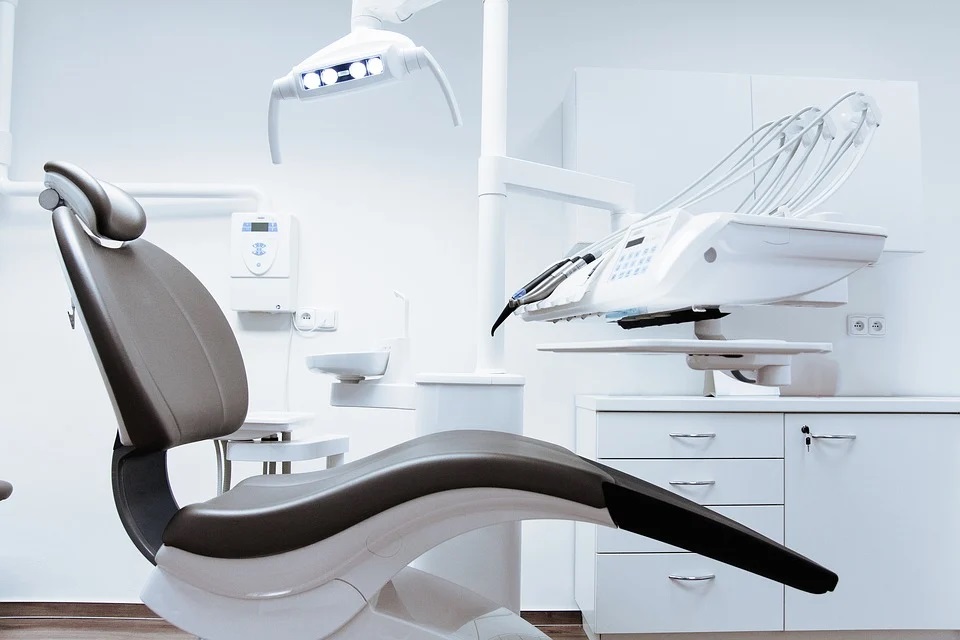 Have you always dreamt of becoming a dentist? If so, then you will have already done your research and seen how much hard work and dedication is needed to gain the proper qualifications and to land your first dentistry job. If you haven't had the chance to look up what is required, however, then fear not. This guide is here to help you start the journey of becoming a fully licenced dentist. Read on for tips and advice on how you can start a career in dentistry. 
Research What a Dentist Does
When you consider what a dentist does, you may think it's obvious. Of course, a dentist is someone who works in the healthcare industry and who looks after a person's teeth and mouth. While this is true, there is more to being a dentist than cleaning and counting the number of teeth in a person's mouth. Rather, you will have to have incredible knowledge about that one area, have great social and personal skills, and know how to perform certain operations and tasks. You may also be expected to fill out a lot of admin work and understand the responsibilities of running your own practice. 
Be sure to look up the job specifications of being a dentist online and seeing whether this is, in fact, the right career for you. You never know, while you are looking up what a dentist does, you may find a specialism that speaks volumes to you and seems like a better choice. 
If you are unsure on what dentists do, then you can always speak to your local dentist and ask them for their honest advice and opinions. They may also allow you to shadow them so that you can gain a better understanding. They may also provide you with insight into specialisms within the dentistry field and whether they see you fitting into a specific role. 
Understand the Education Requirements
Much like most careers and jobs, there will be educational requirements that you are expected to hit. This is especially true in the healthcare industry as there is a lot of learning and continued learning within this field. Therefore, you will want to research what you need to do to get into university and the right course as well as what each course is expecting from you if you are to pass and become a fully certified dentist. 
Typically, you will need to complete a 5-year degree in dentistry. This course will have to be approved by the General Dental Council. Once this is completed, you will have to undergo postgraduate training which can last a total of 2 years. Much like many healthcare jobs and university courses, you may be expected to undergo an admission test to see whether you are suited to this specific career path. These tests are called the University Clinical Aptitude Test or BioMedical Admissions Test. 
Dental school can be costly, but there are scholarships available to you. Be sure to look around and see whether you meet the requirements and can apply for any to help cover some of the costs. Alternatively, if you don't like the idea of having to study for years, you can enroll in Arizona Dental School and become a dental assistant.  
Do You Want to Specialise? 
There are many specialisms in dentistry, all you have to do is research each area and see whether there is one role that speaks to you more than the rest. Remember, you can always decide to become an expert in numerous areas so that you do not end up pigeonholing yourself. 
Specialism in the dentistry field include:
Dental public health

Oral surgery

Oral microbiology

Oral and maxillofacial surgery

Orthodontics

Prosthodontics

Periodontics

Special needs surgery

Restorative dentistry
Deciding to specialise can add time to your educational period to becoming a dentist but is worth it in the end if it means practicing an area of dentistry that you enjoy and are knowledgeable on. Usually, a dentist who wishes to specialise will need to take a course that can take an additional 2-6 years to complete. Once you have earned the correct qualification, you may need to undergo residency within that specific field.
Practicing as a Dentist
Once you have the correct qualifications, it is time for you to practice as a dentist. Now, you will typically be starting at an associate level and will have to work your way up as you prove yourself and that you understand the field and the job. You will also be typically starting your career in a private dental practice. However, if you become successful and gain a good and trustworthy reputation, then you may be able to open and run your own dental practice and be in charge of your own patients and workflow. This may take some time to achieve, though. You may also wish to undergo some business classes so that you understand how to run your own practice. 
Finding Your First Dentist Job
Finding your first or any dentist job can be difficult. You will have a lot of competition, plus you will want to ensure that you are looking in all the right places. Luckily, you can head to a dental recruitment website that focuses on pairing dentists with the right job for them. This can make it much easier and help you filter through all the other jobs that do not interest you. If you are looking for a new dental recruitment website for both job seekers and recruiters in Ireland, then head here: https://www.dentaljobsonline.ie/dental-nurse-job-ireland.
Continuing to Learn
As with any job, you will need to continue learning the field and look for opportunities to improve yourself. By doing so, you are able to keep yourself lithe and able to adapt to any industry changes. You will also learn new skills that can improve your job performance and make your patients much happier with the services you provide. 
A career in dentistry can be incredibly rewarding. What's more, the job can offer a good work-life balance and salary once you are established. If you are unsure on whether dentistry is for you, be sure to conduct thorough research.