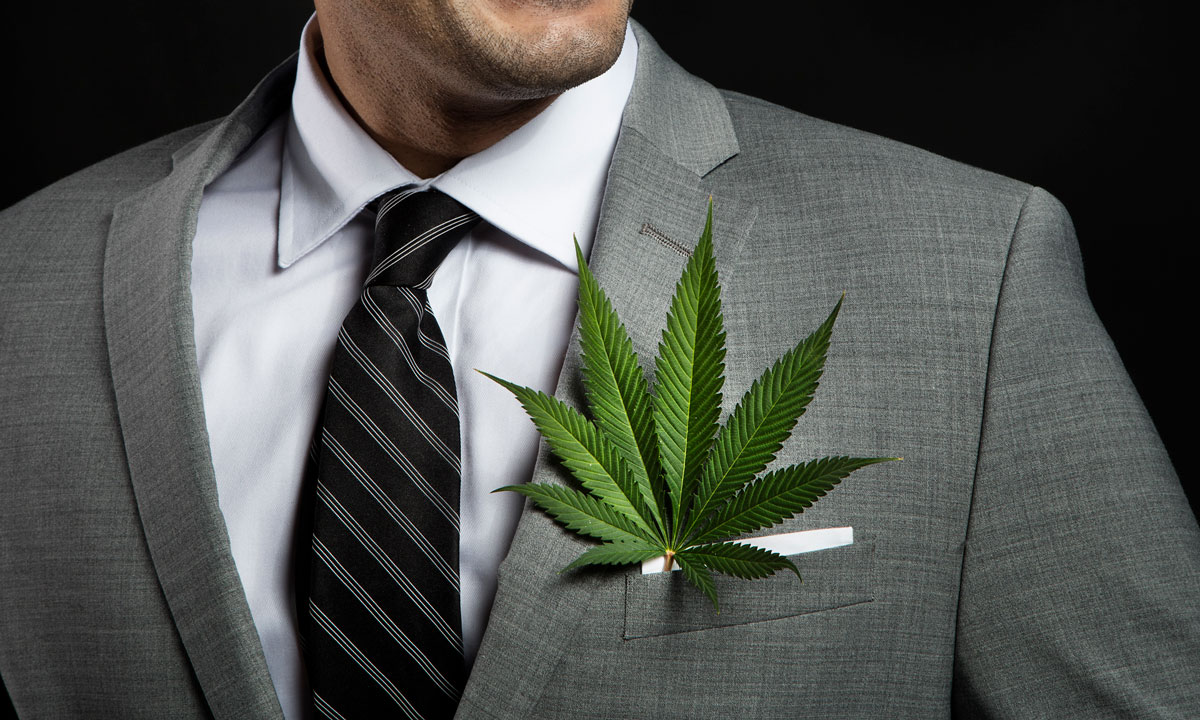 Starting a cannabis business is an enormous opportunity because the industry is exploding and reaching new heights. For this reason, it's not a surprise that CBD (cannabidiol), a legal archetype of cannabis, has become a commodity in high demand. Within the next few years, cannabidiol is anticipated to bring in a colossal profit of around $20 billion. As a naturally occurring ingredient, which boasts a lot of reported uses in the pharmaceutical, health, and medical industries, CBD products can be integrated into every lifestyle.
For you to take advantage of this global movement, you have to learn how to properly sell your CBD products online. However, starting your business online is more than just looking for clients. You will also need to consider the following tips:
1. Learn More About CBD Products
Thanks to the recent regulatory shifts and consumer interest, CBD products have gone from a niche subcategory to a business opportunity to be reckoned with in relatively short order. As a matter of fact, the new forecasts estimate that the sales of the products in the United States may crest around $20 billion in the next four years from now.
Among the reasons why the CBD industry is on an unprecedented rise is the variety of products customers may get their hands on. If you want to be one of the legions of internet sellers today, you need to research the market before diving headfirst into the new business. Currently, the market is exploding with numerous CBD products you can sell online, including:
Pet treats
Lotions
Drinks
Tinctures
Capsules
2. Be Conversant with Licensing Requirements
In the cannabis industry, getting a license is the first requirement you need. Because this sector is heavily regulated, licensing is a complicated procedure. Compliance requirements not only differ from one state to another, but they also change depending on the business category and which county or city you want to operate in. Whether you want to start and operate a retail or cultivation business, there are some legal requirements you may need to follow, including DBA filing and tax ID number.
DBA filing allows you to carry out your business using a name, which is different than the title included in your incorporation papers. On the other hand, the tax ID number includes the federal tax identification number, mostly referred to as EIN (employer identification number). The IRS (Internal Revenue Service) uses this number to identify your entity for anything associated with taxes. Apart from these two requirements, you may also need permits, general business licenses, and sales tax permits, just to name a few.
3. Find a Wholesaler
Finding a high-quality and dependable wholesaler to supply you with products like from CBDvapejuice and gummies is important to prepare your online business for opening. A good wholesale enables the cannabis brand to sell products through a broad footprint and ensures legal compliance, starting from taxation to testing.
However, getting a reliable wholesaler is not as easy as reaching out to individuals you know who grow cannabis. Since you are working under a licensed business, you may need to handle things as per the book. This means you need to work with a licensed wholesaler, and to get one, you have to consider various ways, like:
Getting recommendations from friends and family
Reading reviews
4. How to Market Your Products
Despite the demand for cannabis products in the booming market, most online retailers go through many challenges when it comes to marketing. On top of that, CBD containing no or little THC content is still a cannabis product in people's eyes. Because of this, major online marketing channels have closed, and the likes of Facebook, Amazon, Instagram, and Google Ads are off-limits for retailers.
With a few options available, content marketing can be all you need to market your products. Content marketing is advertising approached focused on producing and distributing consistent, relevant, and valuable content to attract a clearly defined audience. Since your target market is actively looking for helpful information about the health benefits of CBD products, content marketing can be a powerful tool to drive profitable customer action ultimately. Therefore, rather than pitching your products, you will be providing relevant details to potential clients to help them know how the merchandize will solve their health problems.
5. Choose the Best Payment Processor
Most cannabis businesses are not able to use banks. As an illegal substance in some states, licensed banks cannot do business with dispensaries and stores, which are already in the industry. Because of this, there is a huge threat of picking up a charge for money laundering.
Luckily, there are payment solutions, which specializes in working with CBD and cannabis businesses. If you are in need of a good way to accept credit cards in your business, you can consider payment processors, such as:
Nature Pay
CyoGate
E Merchant Broker
MMJPAY
Instabill
6. Establish a Website
Every brand requires a website to represent their businesses, and the cannabis sector is no different. A cannabis website is a window for your online business, so it's important to establish a site so you can make a first impression and maintain your reputation. These days, many people research online, thus having a good review appear on Yelp will give you an added advantage against your competitors.
Additionally, many cannabis users consider search maps on Google to get a dispensary just nearby. For you to ensure you are present on every channel, it may be imperative to have a website with a menu and presentation to serve as a foundation of your online business.
7. Partner with a Delivery Service Provider
With the increasing number of delivery services, it has become challenging for cannabis entrepreneurs to get one that can suit their requirements. Some service providers are out there to exploit innocent clients. This makes it important for you to be cautious and clinical enough to choose a reliable delivery service provider.
To get such a good service provider, you might need to consider various factors, such as location, pricing, licensing of supplies, and transportation method.
Concluding Remarks!
The demand for CBD products is expected to increase in the coming years. Despite the industry's challenges, entrepreneurs are willing to venture into the cannabis business to focus on establishing customer interest. If government regulations lighten, cannabis businesses can maximize their profits.
Although time will tell, cannabidiol products have a promising market. Hence, establishing a website, looking for wholesalers, and partnering with delivery service providers will be a game-changer in your business.